Wastewater
Before being discharged into the waterways, the city's wastewater is collected in the pipeline system and routed to a treatment plant.
Luxembourg City's pipeline network covers about 600 km and is, for the most part, designed as a separate draining system (71%), i.e. with separate drainage of wastewater and rainwater. Up to 23,000 m3 of rainwater can be harvested, and some 17,500 m3 of mixed wastewater can be collected in storm basins before being discharged into waterways during heavy rains.
Beggen water treatment plant
Since the closure of the Bonnevoie water treatment plant, which no longer met current standards, all water has been treated at the Beggen plant. The new water treatment plant in Beggen, designed for a capacity of 210,000 population equivalents, has been in operation since March 2012 and is highly effective in terms of treatment yield.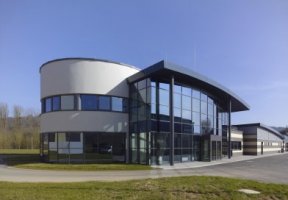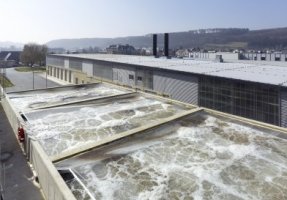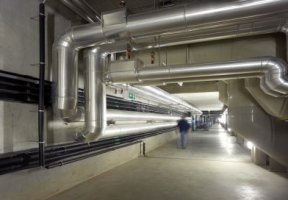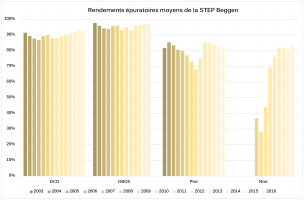 Go back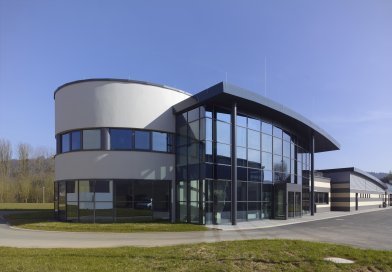 © Ville de Luxembourg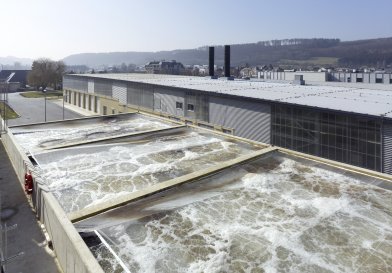 © Ville de Luxembourg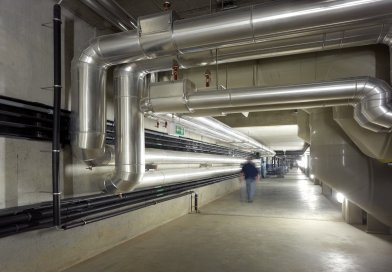 © Ville de Luxembourg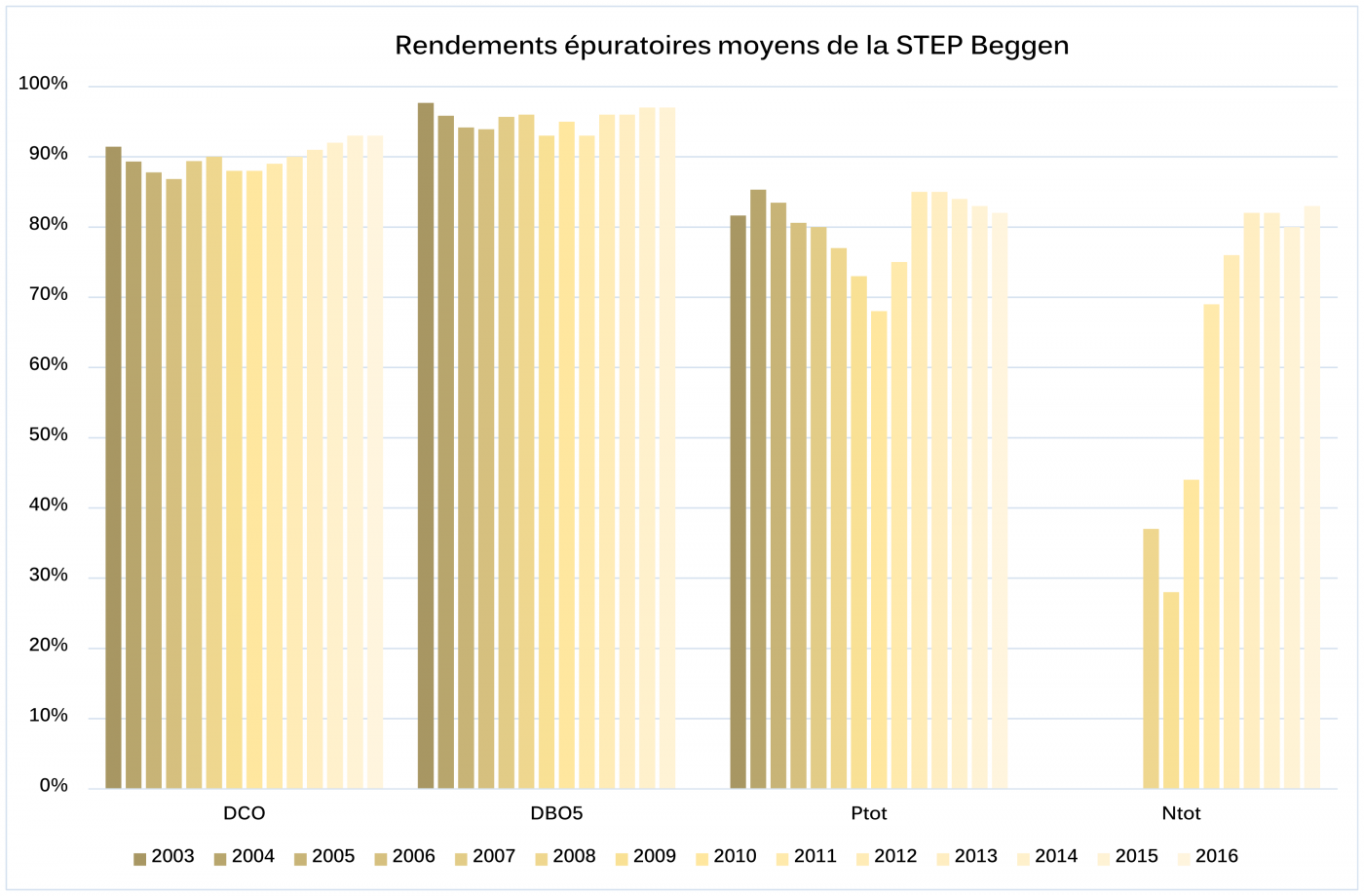 © Ville de Luxembourg
1 4
At the waterside
Most of the waterways that flow through the city are still above ground (such as the Alzette and the Pétrusse), whereas other, smaller ones have disappeared into underground structures (e.g. the Mühlenbach and Dommeldange streams).
Analyses of the environmental and biochemical quality of the waterways are published on the website of the Water Management Agency (Administration de la Gestion de l'Eau).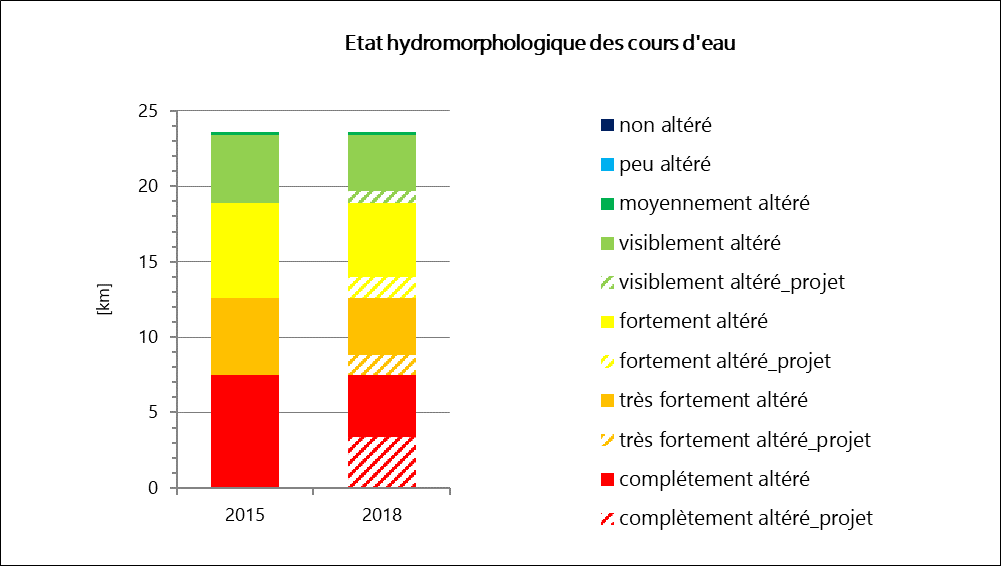 The Service Canalisation, in collaboration with the Water Management Agency, is responsible for cleaning and maintenance work on waterways and their banks, as well as for the construction and maintenance of infrastructure, such as footbridges, structures or natural elements to consolidate river and stream banks, overflows and fish ladders.