Energy and climate

As a member of Klimabündnis Lëtzebuerg since 2000, and a signatory of the Climate Pact since 2012, the City of Luxembourg has put in place a set of measures with the following aims:
reduction in energy consumption (particularly fossil fuels)
related reduction in CO2 emissions
increase in the generation and use of renewable energies
adapting to climate change
In 2017 the City adopted a "Leitbild", which outlines its climate protection aims, challenges, guiding principles and implementation process. This Leitbild is currently being updated.
Climate Pact

The City of Luxembourg has been committed to the Climate Pact since 2013.
It has made consistent progress over the years as it works towards achieving a score of at least 75%:
on 26 May 2016, the City of Luxembourg was certified under the European Energy Award programme for the first time, having achieved a score of 54%.
on 8 June 2018, the city was awarded Klimapakt Air Quality certification.
on 28 November 2019 (last certification under Climate Pact 1.0), the City achieved certification level 2 with a score of 68%.
on 21 September 2022, the City achieved certification level 3 with a score of 65% under Climate Pact 2.0.
Monitoring energy consumption and CO2 emissions
Every year, the City of Luxembourg prepares a detailed report on energy consumption and related CO2 emissions for both the territory and the administration.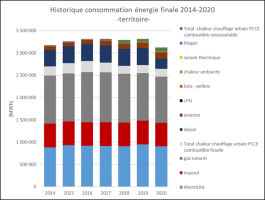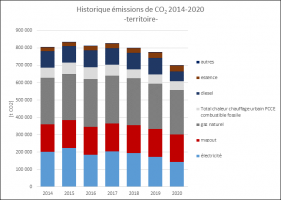 Go back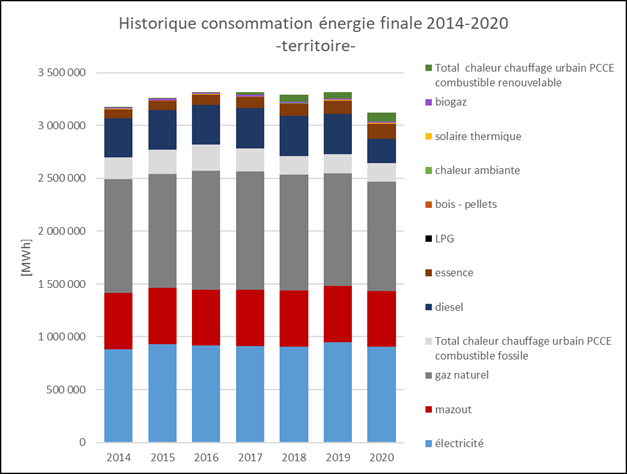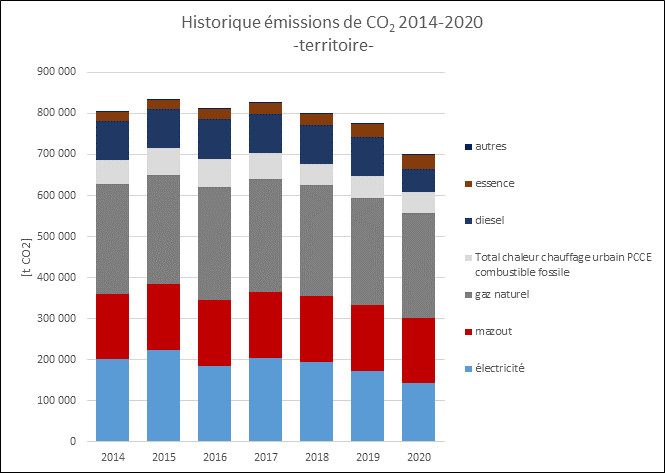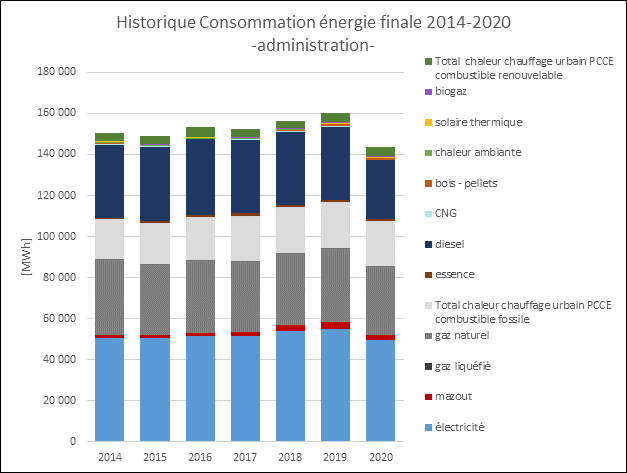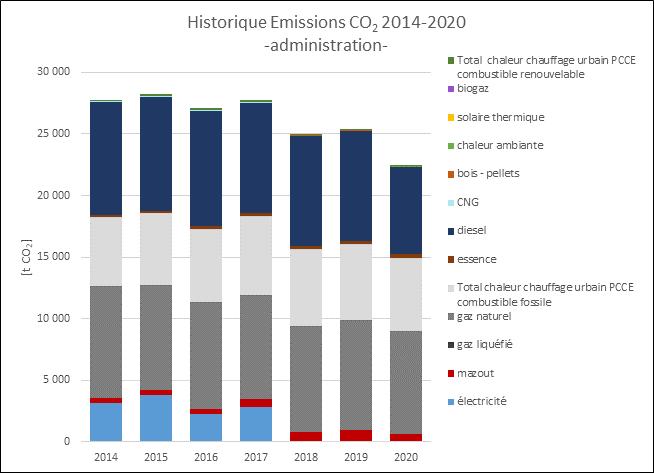 1 4
Subsidies aimed at combatting climate change
The City of Luxembourg has set up a range of different subsidies to encourage residents in the capital to join the City's efforts in protecting the environment. Residents can benefit from the partial reimbursement of costs related to measures implemented in the following areas:
energy renovations
renewable energies
energy efficiency and sustainability
electric transport
adapting to climate change
Solar map
The City of Luxembourg offers its residents a rooftop solar mapping tool online. To check the solar potential of your home, click here.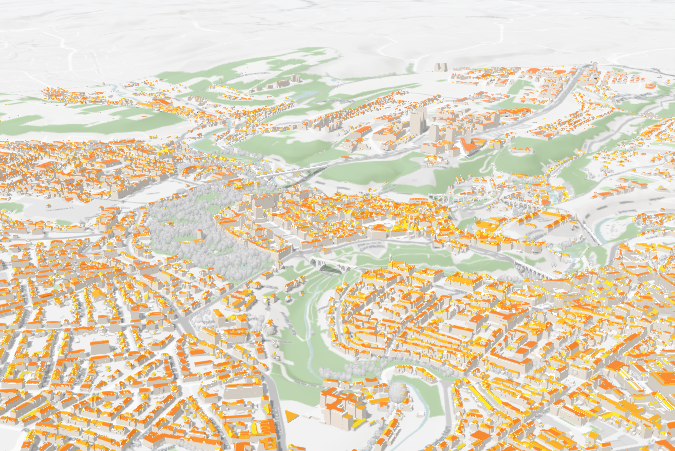 Klima-Agence Infopoint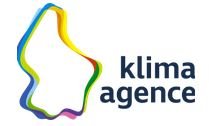 Klima-Agence Infopoint Stad Lëtzebuerg for residents of Luxembourg City
The Infopoint is an information and advising service covering energy, sustainable housing and mobility. It is a joint initiative of the City of Luxembourg and Klima-Agence, the national agency for the promotion of an energy transition to sustainable sources.
Its mission is to advise, inform and educate in the following areas:
sustainable energy renovation,
sustainable construction,
renewable energies,
sustainable mobility,
everyday energy savings,
energy performance certificates,
the different types of grants available.
Your personalised energy assessment by appointment
Basic energy consultation services are available in the comfort of your home or at the Klima-Agence office.
Advising is available in English, Luxembourgish, German, and French.
All costs are covered by the City of Luxembourg. Tel.: 8002 11 90
Recommendations
Latest news: Climate Pact – Recommendations
As a signatory to the Climate Pact and in collaboration with Ëmweltberodung Lëtzebuerg, the City of Luxembourg publishes a number of practical recommendations on its website that can help you protect the environment and take action against climate change.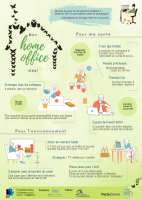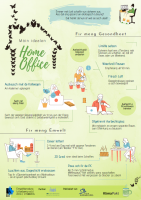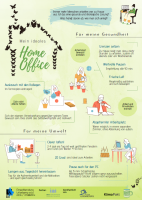 Go back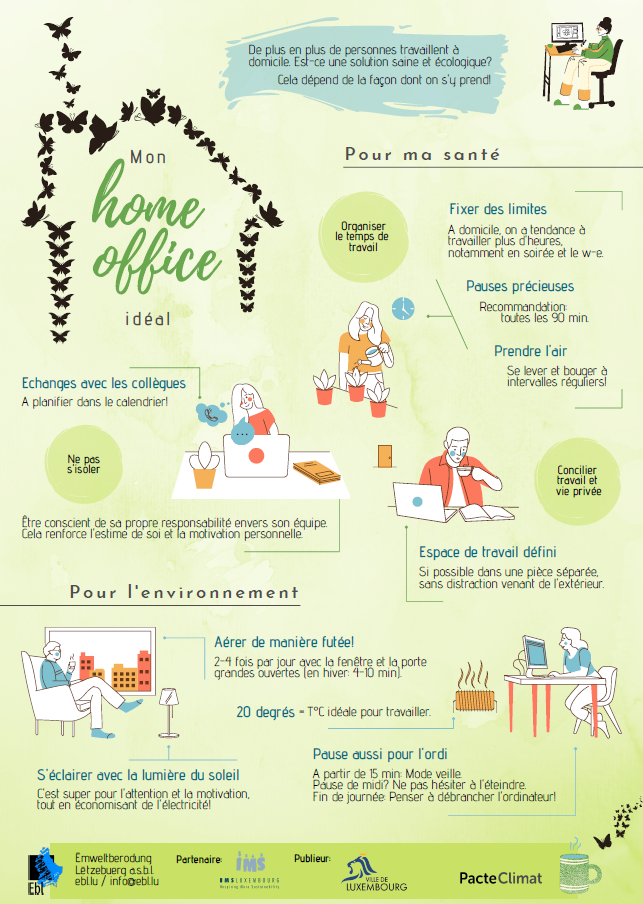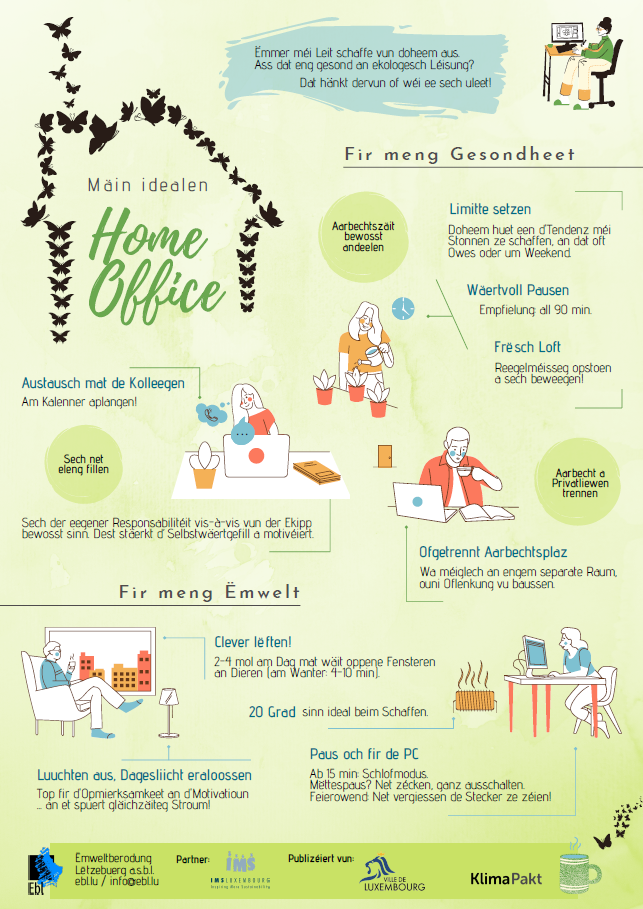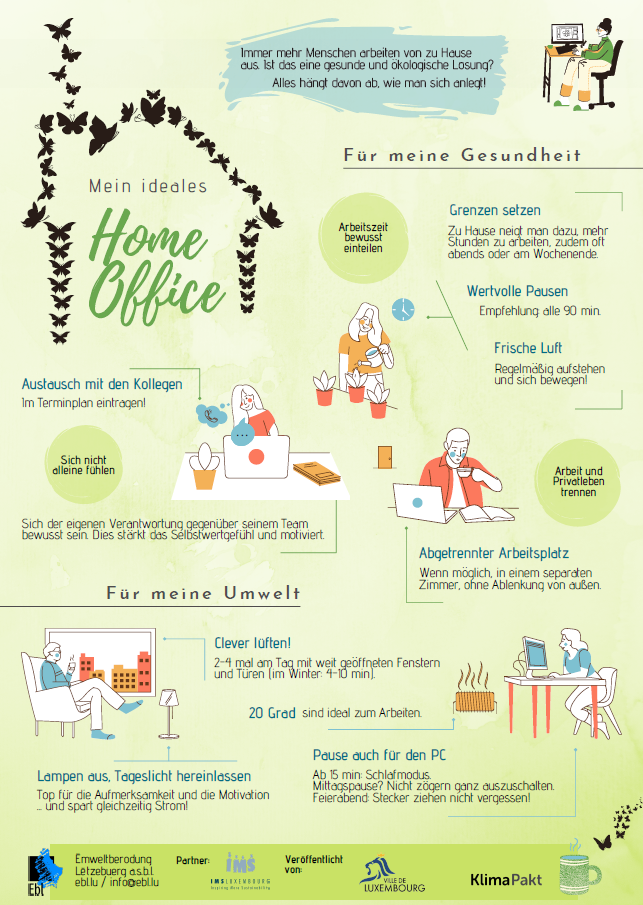 1 3