S.d.S Sport-wochen
Every summer for over 40 years, the City's Service Sports (Sports Department) has organised sports camps for young people aged 11 to 17 called "Sport-Wochen". These activities take place during the summer school break and include the following: 5 "Mini Sport-Wochen" for young people aged 11–12, and 13 "Sport-Wochen" for those aged 13 to 17. These sports camps last between 4 and 7 days (with or without overnight stays), and are held either in Luxembourg or abroad.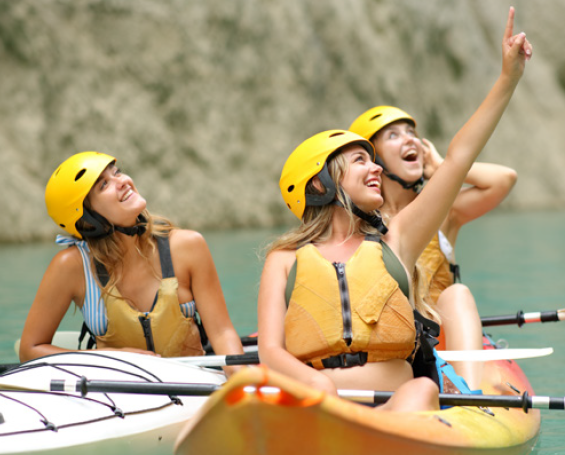 Objectives
provide opportunities for boys and girls from all social backgrounds to engage in physical and sports activities during their free time, and in so doing contribute to their overall development and well-being.
enable young people to discover one or more new sports activities or improve their skills in a particular discipline
create opportunities for young people to have shared experiences, make new friends, and take part in activities in a fun and friendly environment of mutual respect between trainees and instructors.
During this programme, special attention is paid to young people's health and lifestyle (healthy exercise habits, balanced diet, drinking enough water, getting enough sleep/rest, etc.).
Programme
"Mini Sport-Wochen" for kids aged 11–12
"Mini Sport-Wochen" courses are built around sporting activities suited for kids aged 11–12. Courses include "Mini Multisports", "Mini Multisports Nautiques, "Mini Sailing" (Netherlands) and "Mini Maxi-Sports".
"S.d.S. Sport-Wochen" for youngsters aged 13–17
Sporting options for youngsters aged 13–17 include rock climbing, mountain biking, horse riding, martial arts, water sports, multisports, wake-boarding, "Dance Arts" and "Sportsfun on wheels" (BMX, go-karting, mountain biking, skateboarding, etc.).
In addition to courses in Luxembourg, the City also organises sailing, surfing and kitesurfing courses in the Netherlands (Brouwersdam), and an exhilarating outdoor sports course (rafting, canyoning, rock climbing, etc.) in Austria (Ötztal).
Information
Age limits for participating
11–12: born between 15/07/2010 and 14/07/2012
13–17: born between 15/07/2005 and 14/07/2010
Fees
The prices for each sports course are stated in the brochure.
First price: for Luxembourg City residents
Second price (marked with an *): for residents of other municipalities.
Housing
In youth hostels around Luxembourg (full board)
At the "Zeil-& Surfcentrum Brouwersdam", Netherlands
In lodges at Area 47 in Ötztal-Bahnhof, Austria
Supervision
Participants will be supervised by qualified instructors from the City of Luxembourg's Service Sports, specially trained coaches and certified youth coordinators.
Children with special needs
The "S.d.S. Sport-Wochen" are generally open to all children, including those with special needs, provided that the Service Sports is notified in advance of such needs and given all the relevant information so that it can review registrations on a case-by-case basis and provide additional means of support if need be. However, it should be noted that while the youth coordinators supervising the children are fully qualified, they do have the specialist professional training to look after children with special needs (e.g. children who suffer from an illness or have developmental delays, struggle to communicate, have a behavioural disorder or a sensory/motor/mental impairment, etc.). If it is clear from the information provided that a child needs specific individual care that surpasses the knowledge and skills of our youth coordinators and the Service Sports in general, the City of Luxembourg reserves the right not to accept such applications.
Minimum number of participants
The Service Sports reserves the right to cancel a specific sports camp due to an insufficient number of participants (less than 50% of the places available). Recommendations
Do not bring valuables or expensive items of clothing (the Service Sports cannot accept any liability for anything lost or stolen).
Rules
No drugs (alcohol, tobacco, cannabis, etc.)
No going out without permission
No excessive noise after 22:30
Protection of personal data
In accordance with personal data protection legislation, the City of Luxembourg informs you that the data and information collected in the registration form are processed by its Service Sports for the purposes of organising its recreational sports activities, and for managing your registration and related billing. Your data and information are stored for as long as is necessary to achieve these aims. Such processing is required in order to fulfil a public service obligation with which the City is invested under the amended municipal law of 13 December 1988 (loi communale modifiée du 13 décembre 1988) and the amended law of 3 August 2005 on sport (loi modifiée du 3 août 2005 concernant le sport). Data relating to the billing of registration fees for sports activities is processed in accordance with the City of Luxembourg tax regulations (Règlement-taxe). Moreover, your child's health information is processed on the basis of your consent given by way of the registration form. Your data are handled by the staff of the City of Luxembourg's Service Sports. In the event of an incident, this data may be given to the emergency services.
For more information, please contact the data protection officer or the data controller:
Administration communale de la Ville de Luxembourg
Délégué à la protection des données
42, Place Guillaume II – L-1648 Luxembourg
or dpo@vdl.lu - protectiondesdonnees@vdl.lu
You have the right to access or rectify your personal data and, where applicable, the right to restrict the processing of your personal data. You also have the right to object to the processing of your personal data, provided you have legitimate reasons to do so. To lodge a complaint, you may contact the National Commission for Data Protection (Commission Nationale pour la Protection des Données– CDPD): 1, avenue du Rock'n Roll, L-4361 Esch-sur-Alzette.
Organiser
The "S.d.S. Sport-Wochen" are organised by the City of Luxembourg's Service Sports in close collaboration with:

• Centrale des Auberges de Jeunesse Luxembourgeoises
• Ministry of Sport (Ministère des Sports)
• Zeil- & Surfcentrum Brouwersdam (NL)
• Natural High Kiteschool, Brouwersdam (NL)
• Écuries de la Pétrusse (Merl)
• Area 47 - The Ultimate Outdoor Playground (A)
• SNME (Sports Nautiques Mosellans Ehnen)
• Luxembourg City sports clubs

With the kind support of:

• Enovos Luxembourg SA
• Arnold Kontz Group
• Auchan Retail Luxembourg
• Beckerich SA (Eaux Minérales Naturelles)
Registration
SPORTS POUR TOUS / S.d.S. SPORT-WOCHEN
Ville de Luxembourg / Service Sports
90, boulevard de Kockelscheuer
L-1821 Luxembourg

Email: sports@vdl.lu / ldupont@vdl.lu