In short
Luxembourg City's forests are a fantastic area for rest and recreation, allowing visitors to draw on the full benefit of their natural surroundings.
Making up over 20% of Luxembourg City's total surface area, its forests cover approximately 1,055 hectares of land.
The northern wooded areas cover 697 hectares, and include Bambësch Forest, the largest parcel of forest land.
The southern areas covers 358 hectares and include the forests of Hamm, Cessange, Kockelscheuer, Tawioun, Birelergronn in Sandweiler, etc.
Did you know?
Luxembourg City's largest forest is Bambësch Forest, which is part of the LUOOO1018 habitat zone - the Mamer and Eisch Valley - and therefore part of the Natura 2000 network of European protected habitats.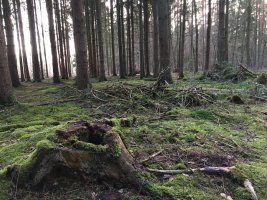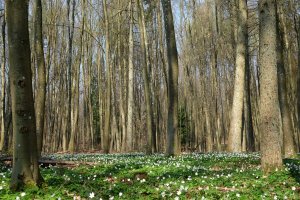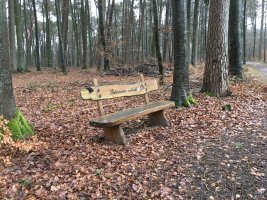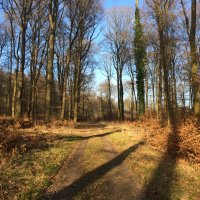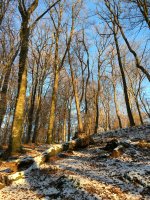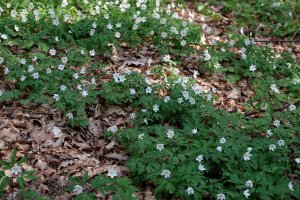 Go back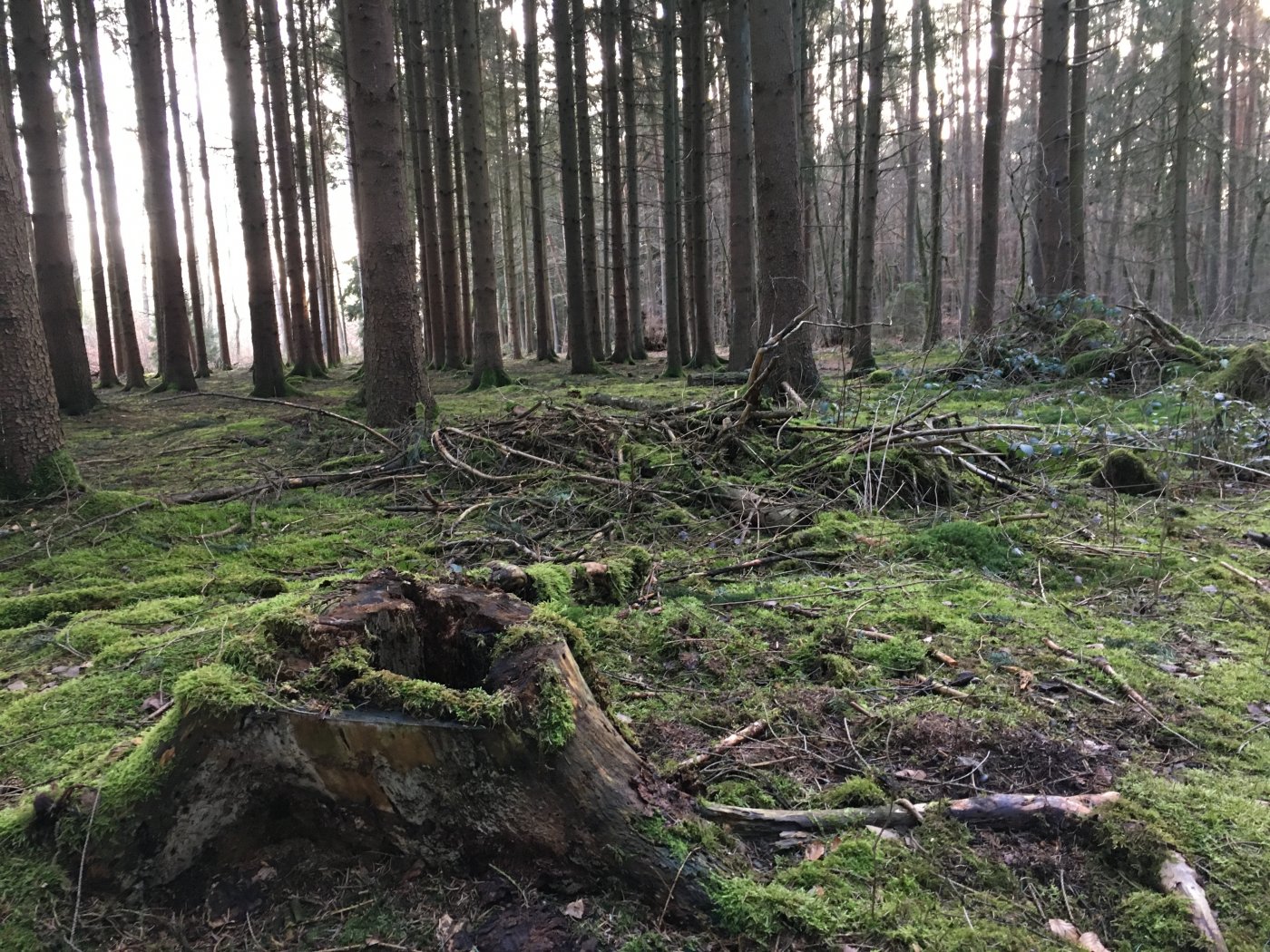 © Ville de Luxembourg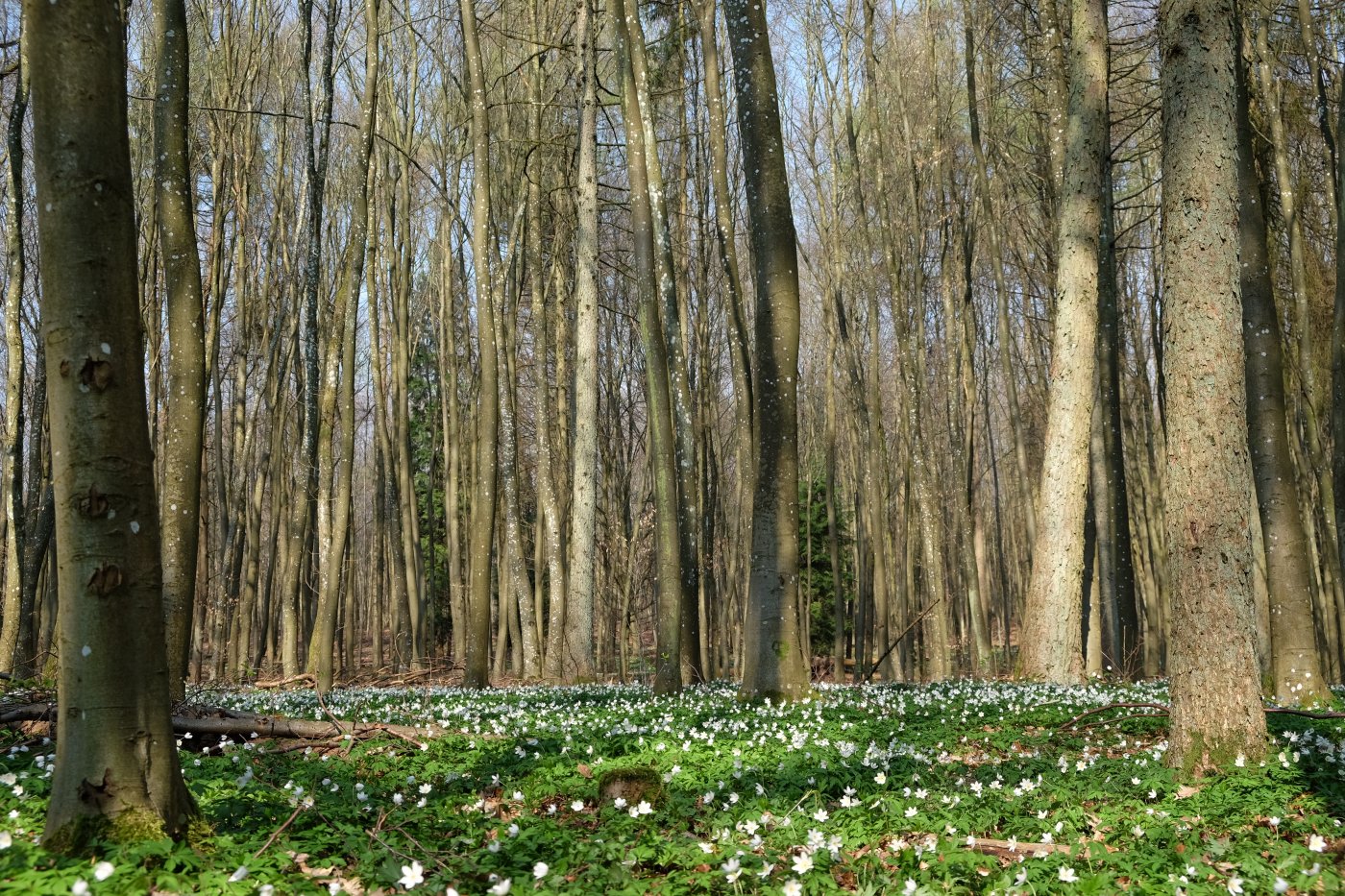 © Ville de Luxembourg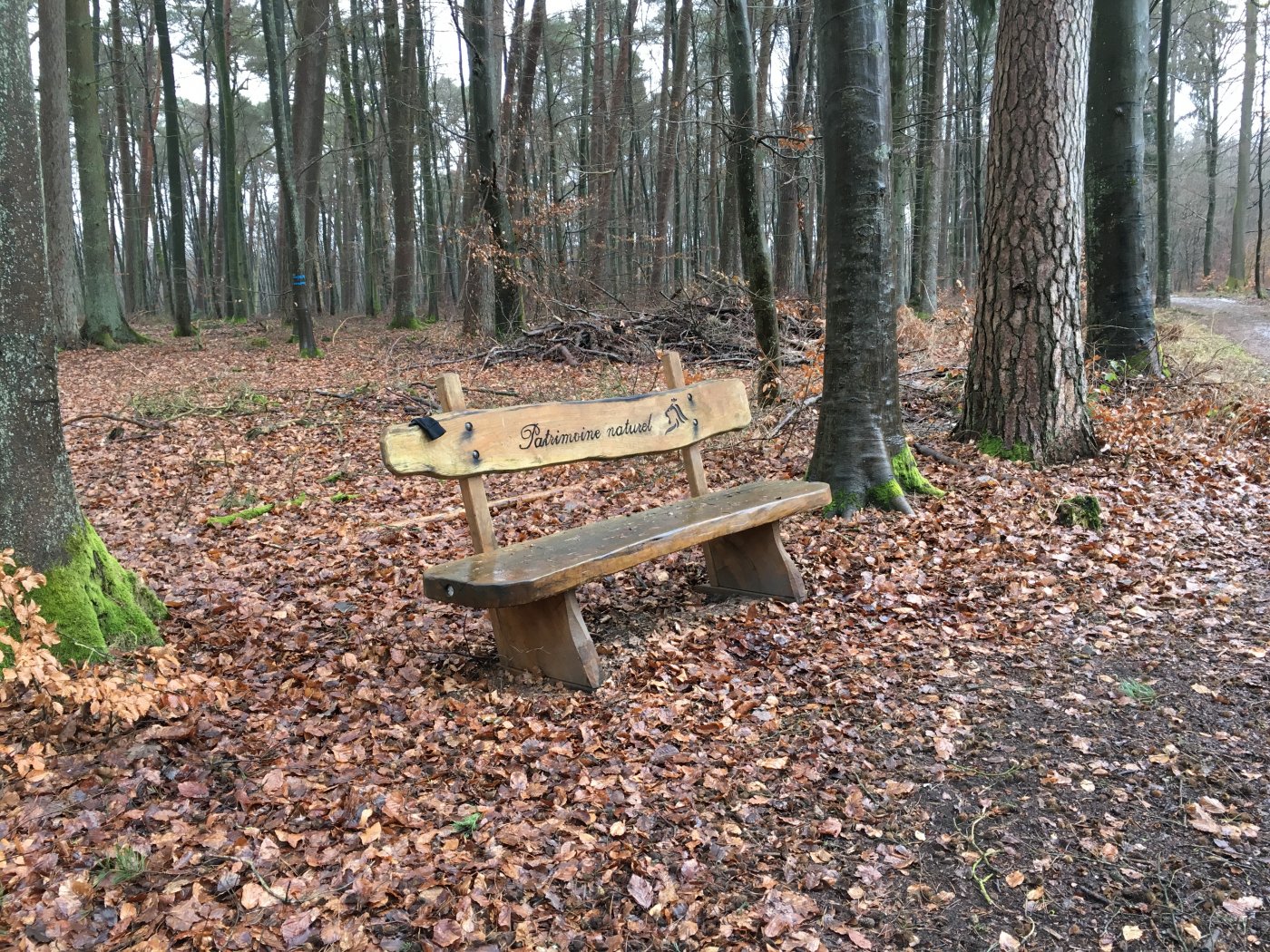 © Ville de Luxembourg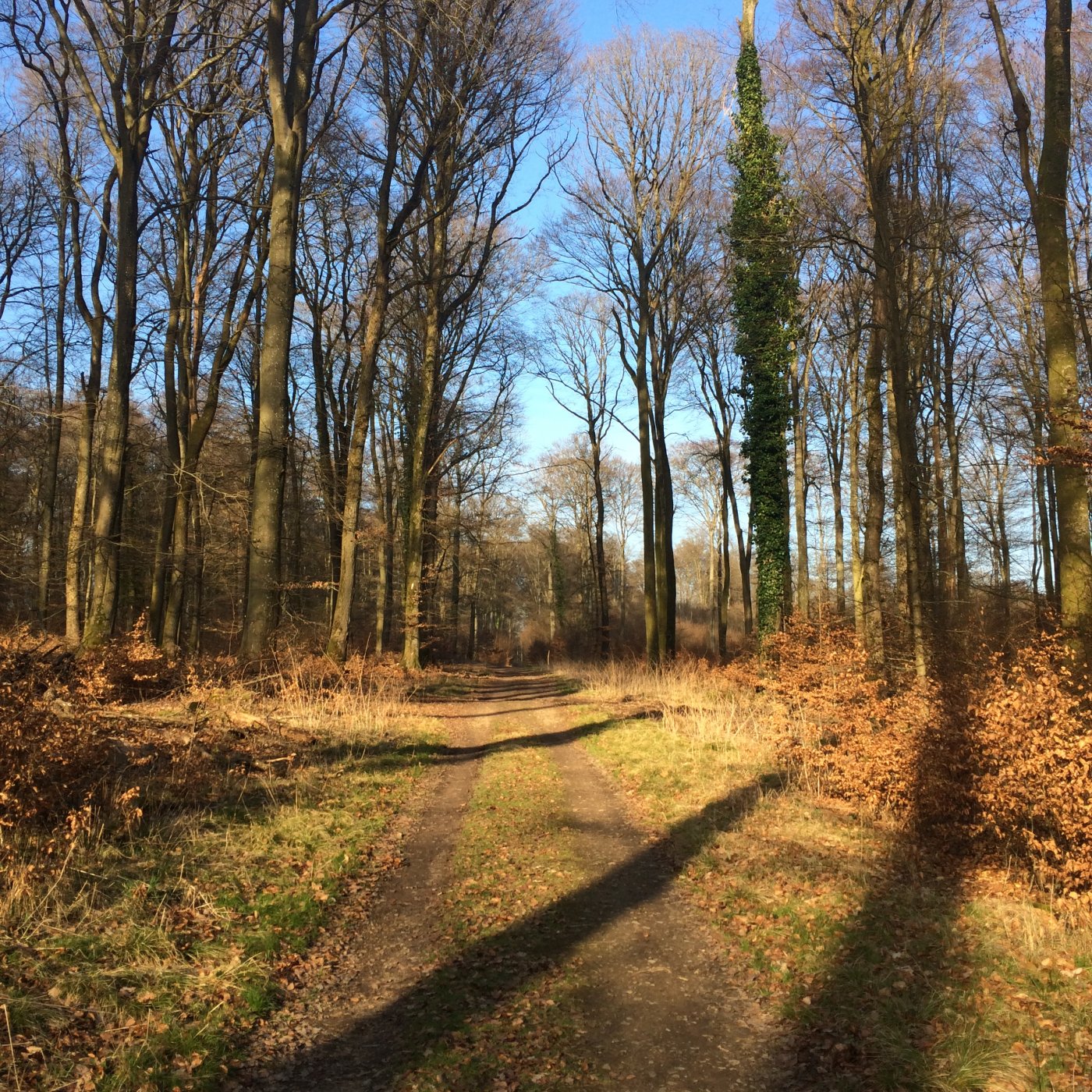 © Ville de Luxembourg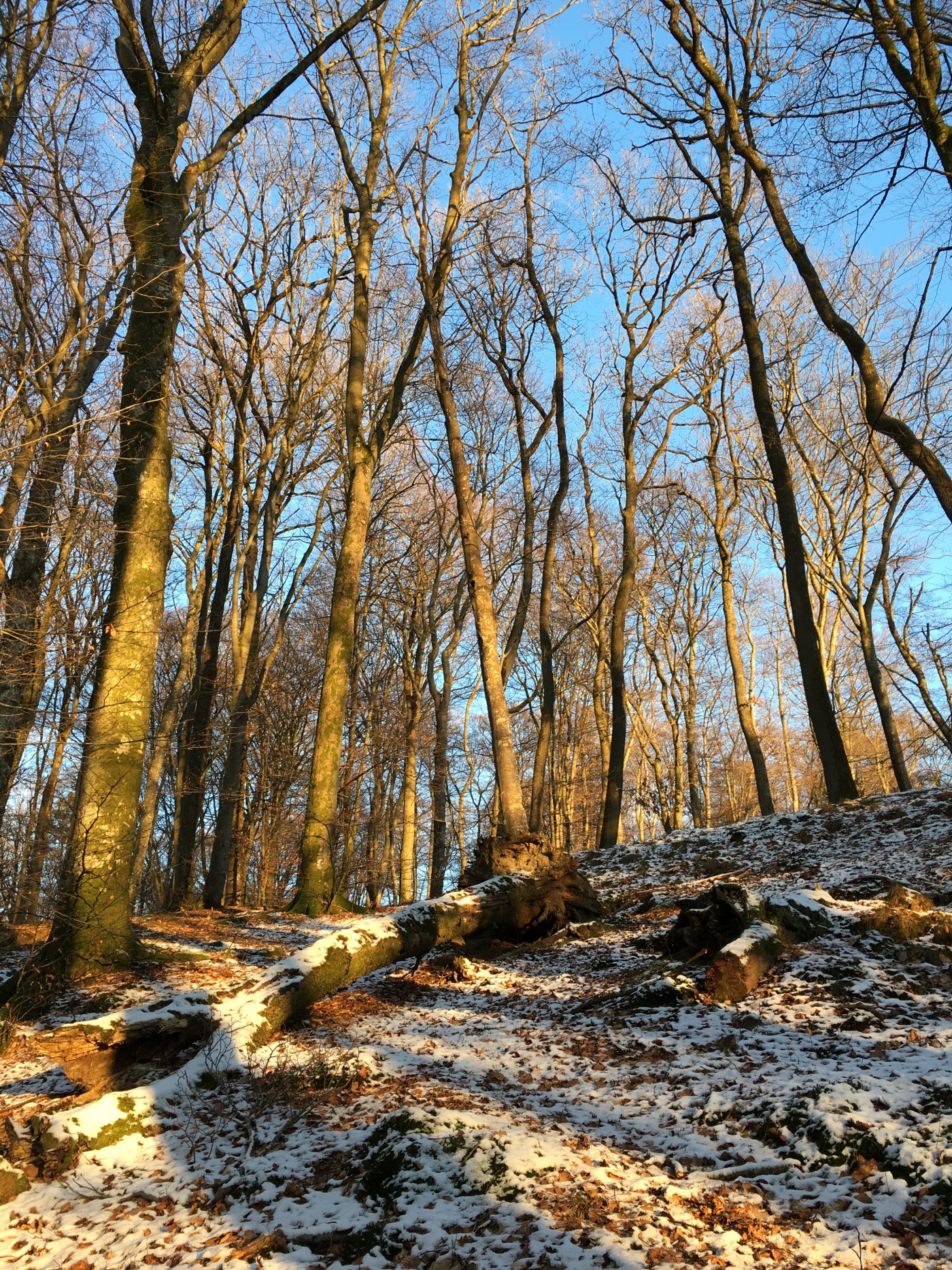 © Ville de Luxembourg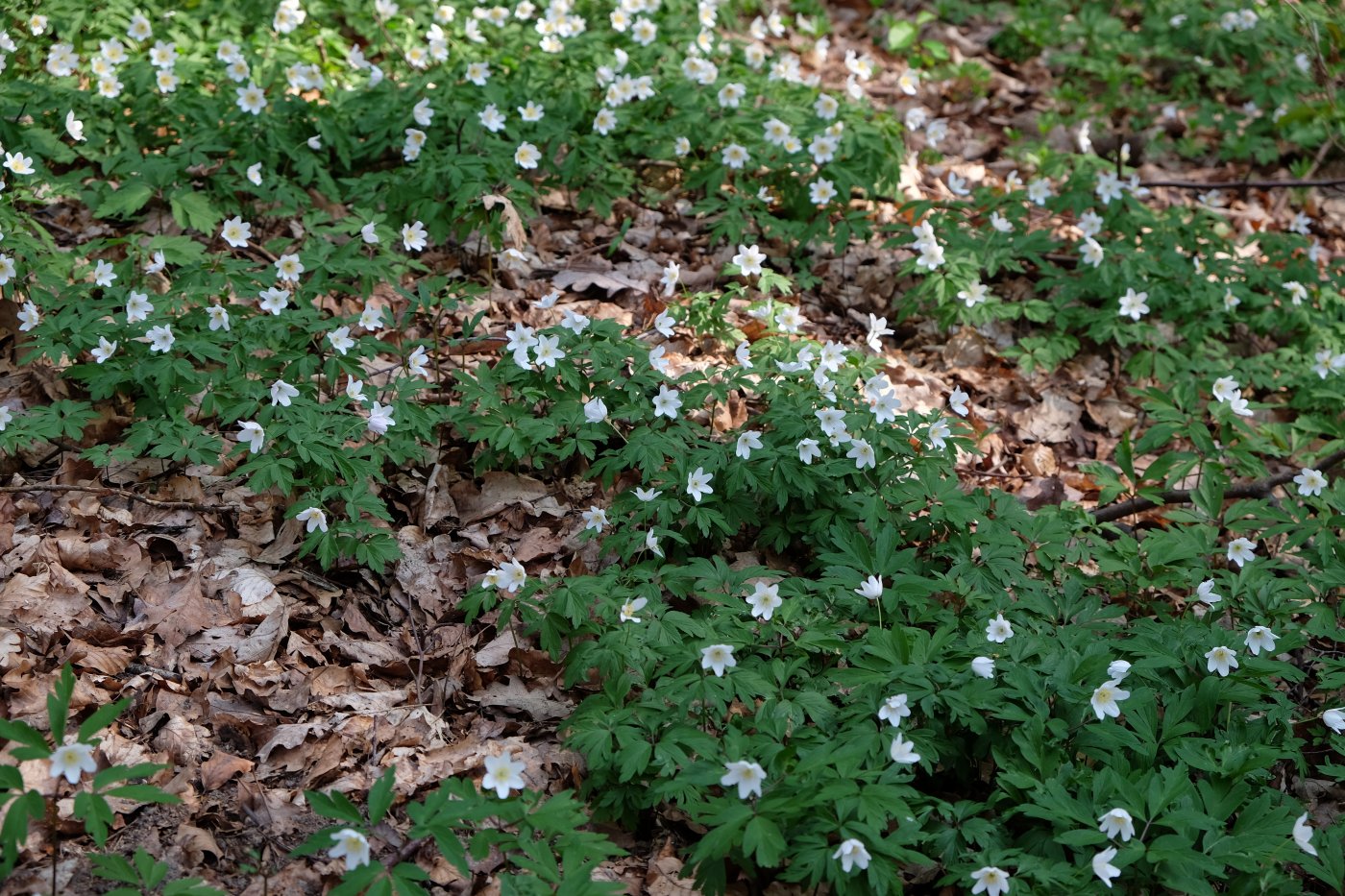 © Ville de Luxembourg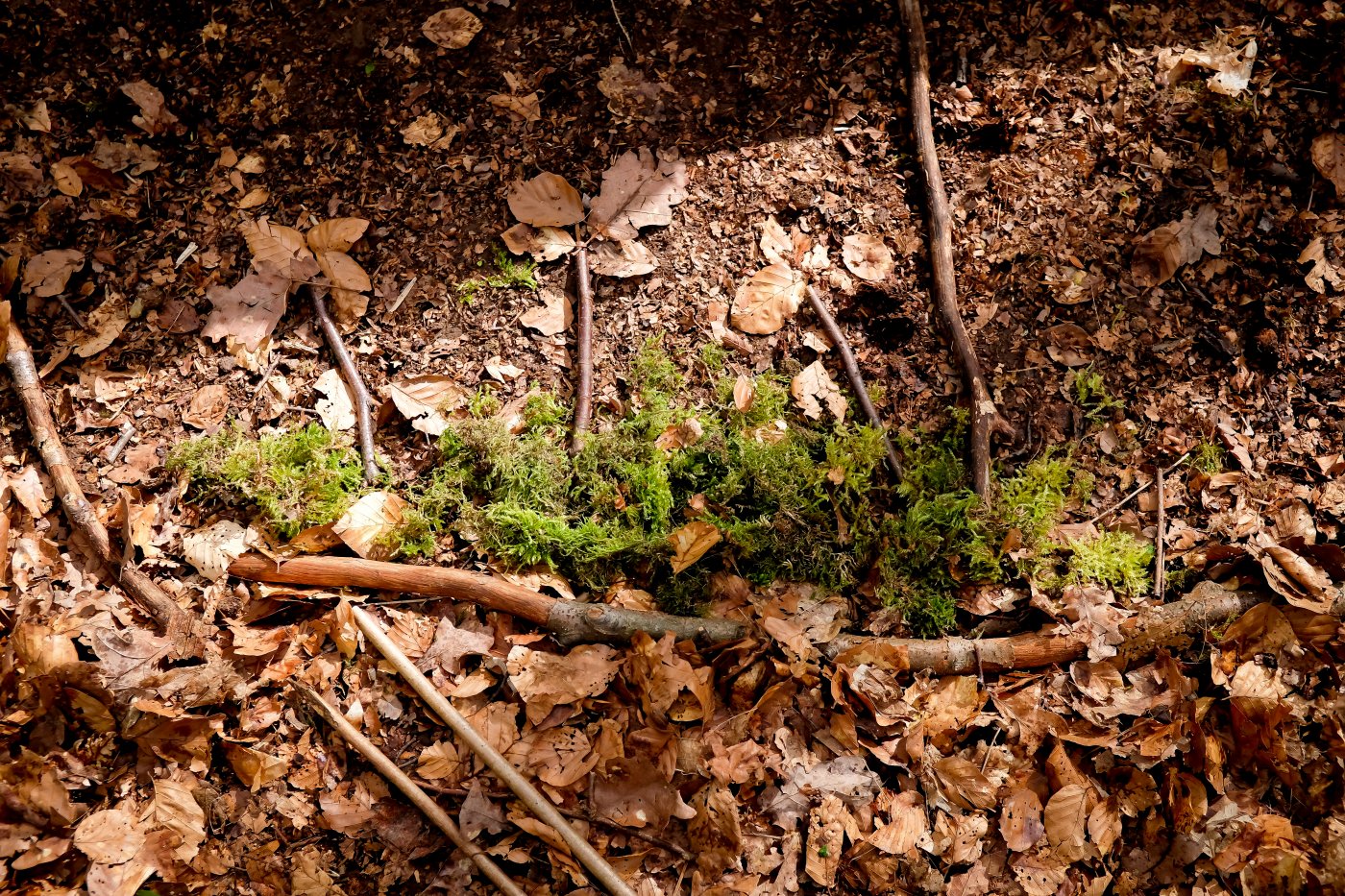 © Ville de Luxembourg, Jessica Theis
1 7
Visitor guidelines
To help preserve our forests, we ask that you:
stay on the designated trails so as not to disturb the plant and animal life
do not to touch or feed the animals
do not leave your litter in the forests – there are waste containers near the car parks
do not light fires in the forest
refrain from loud behaviour in the forest
refrain from using motorised vehicles in the forest
Emergency positioning system
An emergency positioning system has been set up in Luxembourg City's forests with 22 emergency points and a very dense network of approximately 1,000 orientation points.
Emergency points
Emergency points are strategically located across the forest. Here, signs display the emergency call number (Tel. 112), a unique identification number (e.g. LX-003) and the geographic coordinates of the site so that hikers can quickly give their location to emergency and rescue services when needed (e.g. in the event of an accident or forest fire).
Once the exact location has been given, the emergency and rescue services will determine the shortest access route and choose the most appropriate vehicle to get to the site.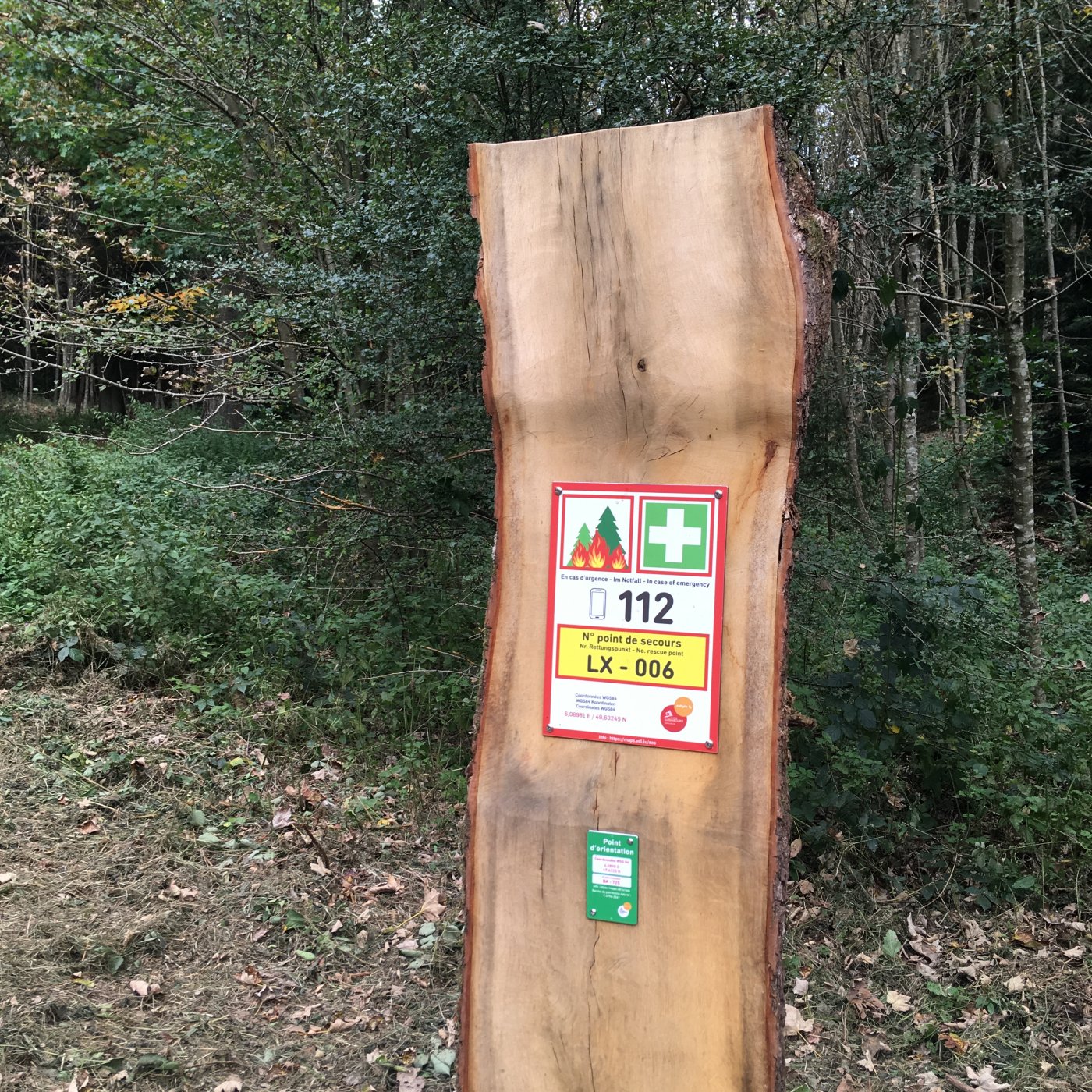 Orientation points
At orientation points, small plates attached to forest furniture (benches, picnic tables, shelters or poles) display the geographic coordinates of that location so visitors know exactly where they are.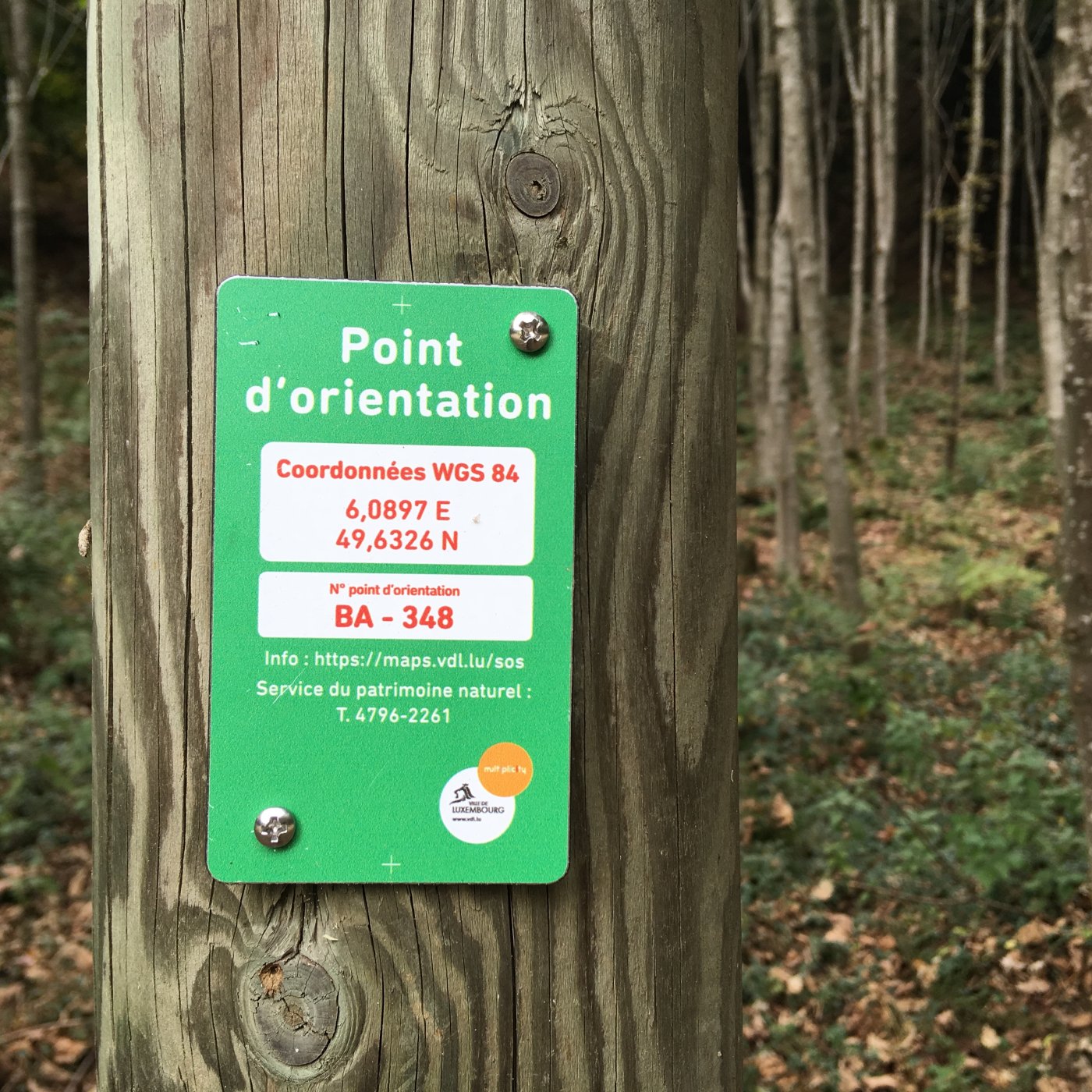 The many benefits of forests
Luxembourg City's forests are a haven for biodiversity and provide a vital habitat for many different animal and plant species. They also act as the city's green lung, purifying the air by producing oxygen and capturing CO2 in the atmosphere. In addition, forests provide wood for heating and for use in the construction and paper industries, among others.
Maintenance and protection
The forests are managed by the Service Forêts (Forest Department), in close collaboration with the Nature Conservation Agency (Administration de la nature et des forêts – ANF). Our forests have been certified by the Forest Stewardship Council (FSC).