Luxembourg City – a Fair Trade Town
The promotion of fair trade has been one of the features of the City of Luxembourg's environmental action plan since 2007. On 9 May 2011, the municipal council approved a resolution to take part in the "Fairtrade Gemeng" campaign. With this decision, the City of Luxembourg agreed to purchase, and encourage the purchase of, fair trade products and to raise awareness of fair-trade issues at local level.
Luxembourg City has been "Fairtrade Gemeng" certified since 21 September 2011.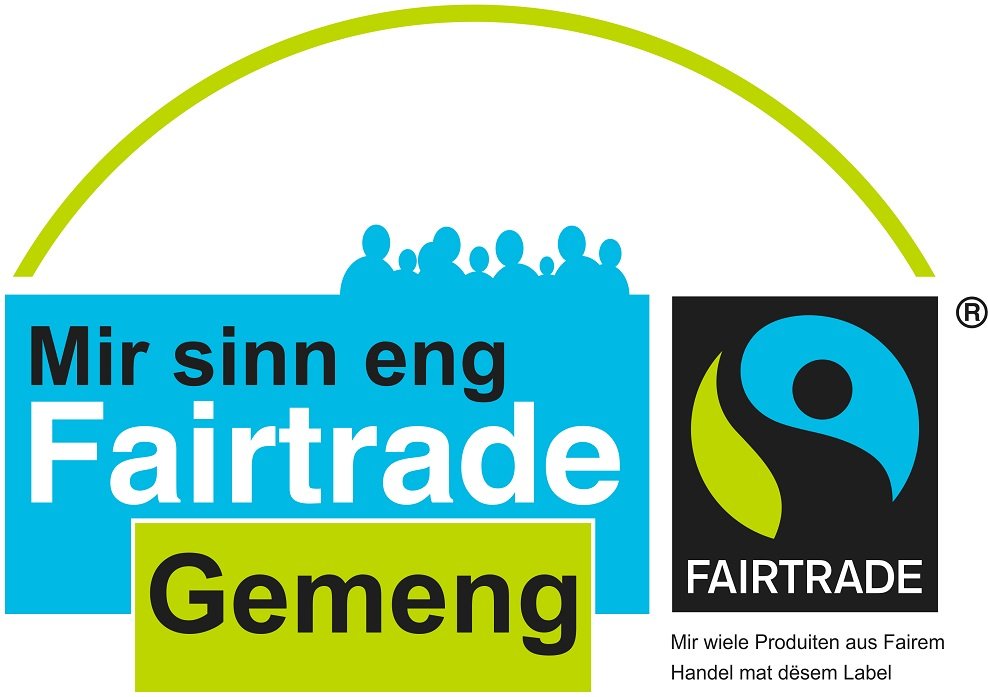 © Fairtrade Lëtzebuerg
Fair trade in practice
Ongoing initiatives:
children taking part in the activities of the Centre d'animation pédagogique et de loisirs (CAPEL, the Centre for Educational and Leisure Activities), receive a snack consisting of fair trade products
fair-trade products are a requirement for kitchens supplying Luxembourg City's childcare centres (bananas, pineapple, rice, cocoa)
fair-trade beverages are served at training sessions, official receptions and public events organised by or in collaboration with the City of Luxembourg (coffee, tea, fruit juices, sugar, and biscuits – Fairtrade certified and organic)
work clothes (polo shirts, T-shirts, trousers), as well as swimming pool and sauna towels, are sourced in part from fair-trade manufacturers
mini-marathon T-shirts are sourced from fair trade manufacturers
the City of Luxembourg disseminates information and awareness materials in connection with the "Fête des Voisins" (Neighbourhood Festival)
Saint Nicholas hands out bags of fair-trade sweets
fair-trade chocolate bars are distributed during "Liichtmëssdag" (Candlemas)
Special initiatives:
the Lëtzebuerg City Museum provides the Weltbuttek with a retail space within its premises free of charge

© Ville de Luxembourg
Fairtrade zones
These are places to eat and drink that always offer one or more Fairtrade certified products to their clientele: coffee, tea, sugar and food items made from Fairtrade certified ingredients. At present, there are already more than 15 "Fairtrade Zones" in the city.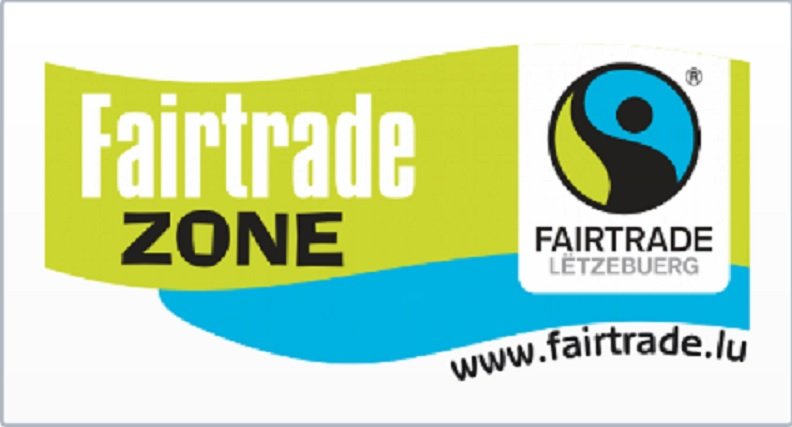 © Fairtrade Lëtzebuerg