Opening times
from 19.08 to 07.09 included
Every day between 12:00 and 1:00*
*Gastronomic businesses may choose to open at 11:00.
Venue
Champ du Glacis
Luxembourg
Find out more
Getting to the Schueberfouer
Getting back from the Schueberfouer
on 19.08 to 17:00
Schueberfouer opening ceremony
The 2022 Schueberfouer will be officially opened at 17:00 by Mayor Lydie Polfer at a ribbon-cutting ceremony.
Musical entertainment during the ceremony will be provided by the Harmonie Municipale Luxembourg & Limpertsberg brass band which, together with a flock of beribboned sheep, will...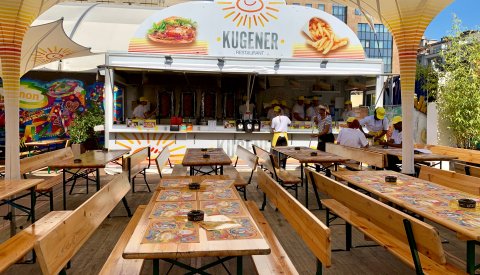 on 23.08 to 17:00
Mayors' Day
For Mayors' Day, the mayors of the various communes in the country will come together and tour the faire, before serving in the Schueberfouer's catering establishments between the hours of 19:00 and 22:00. The earnings they receive from the restaurant operators for their hard work will be donated...
on 24.08 to 12:00
Family day: reduced prices!
Enjoy a full day of reduced prices across the whole of the fair, at games stands, sideshows and rides.
See more