Rue Louvigny
For this project, Christian Pearson – alias Sumo – has put up a wooden structure in front of the containers located at the site and painted the shadow of his creation on the ground to create an optical illusion. The idea is to catch the eye of passers-by, drawing them in to take a closer look at the work.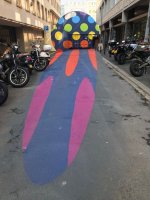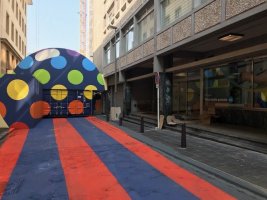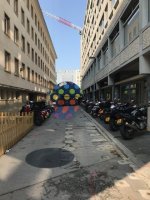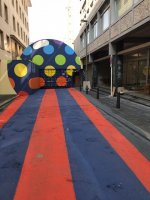 Go back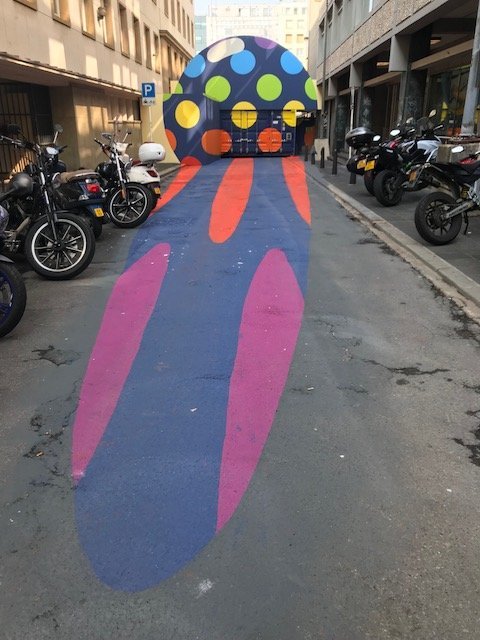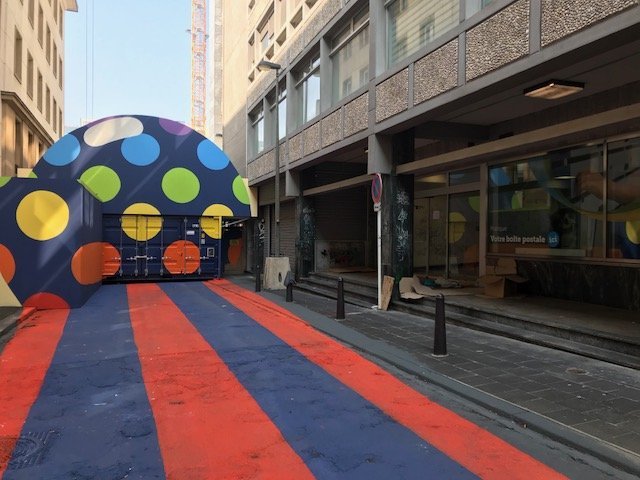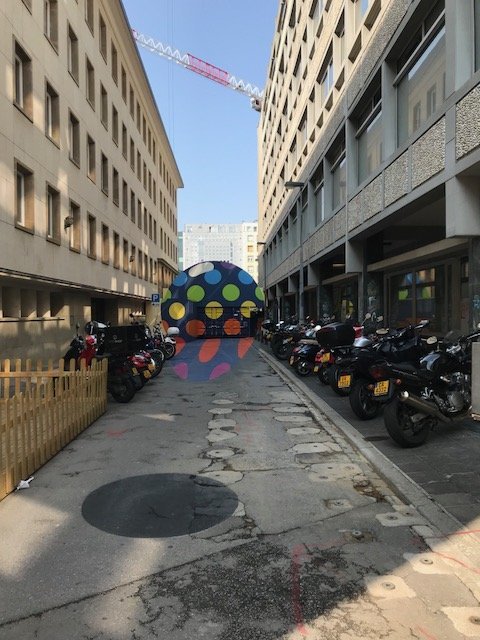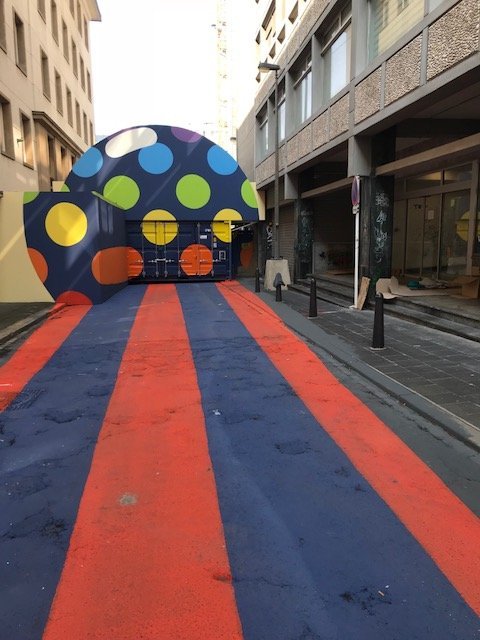 1 4
Place du théâtre
"One city – one world" is the title of the work by Luxembourg artist Joël Rollinger, which has adorned the kiosk at Place du Théâtre since February 2017. The mural measures nearly 140 m2 and is painted on a series of custom-made aluminium panels. The installation was created panel-by-panel in the artist's workshop, and was later assembled on the walls of the kiosk.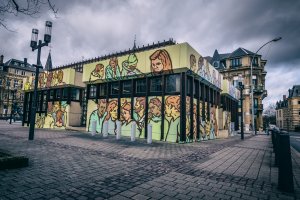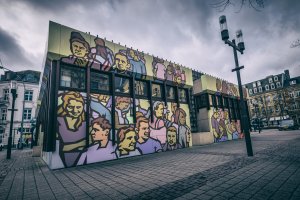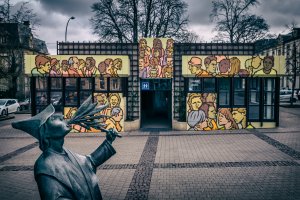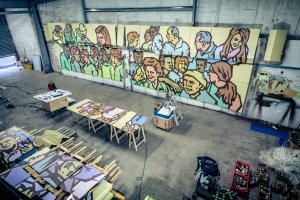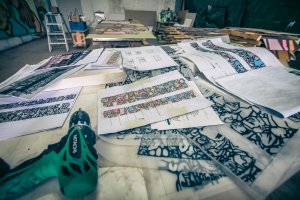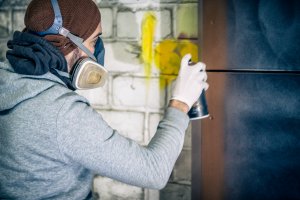 Go back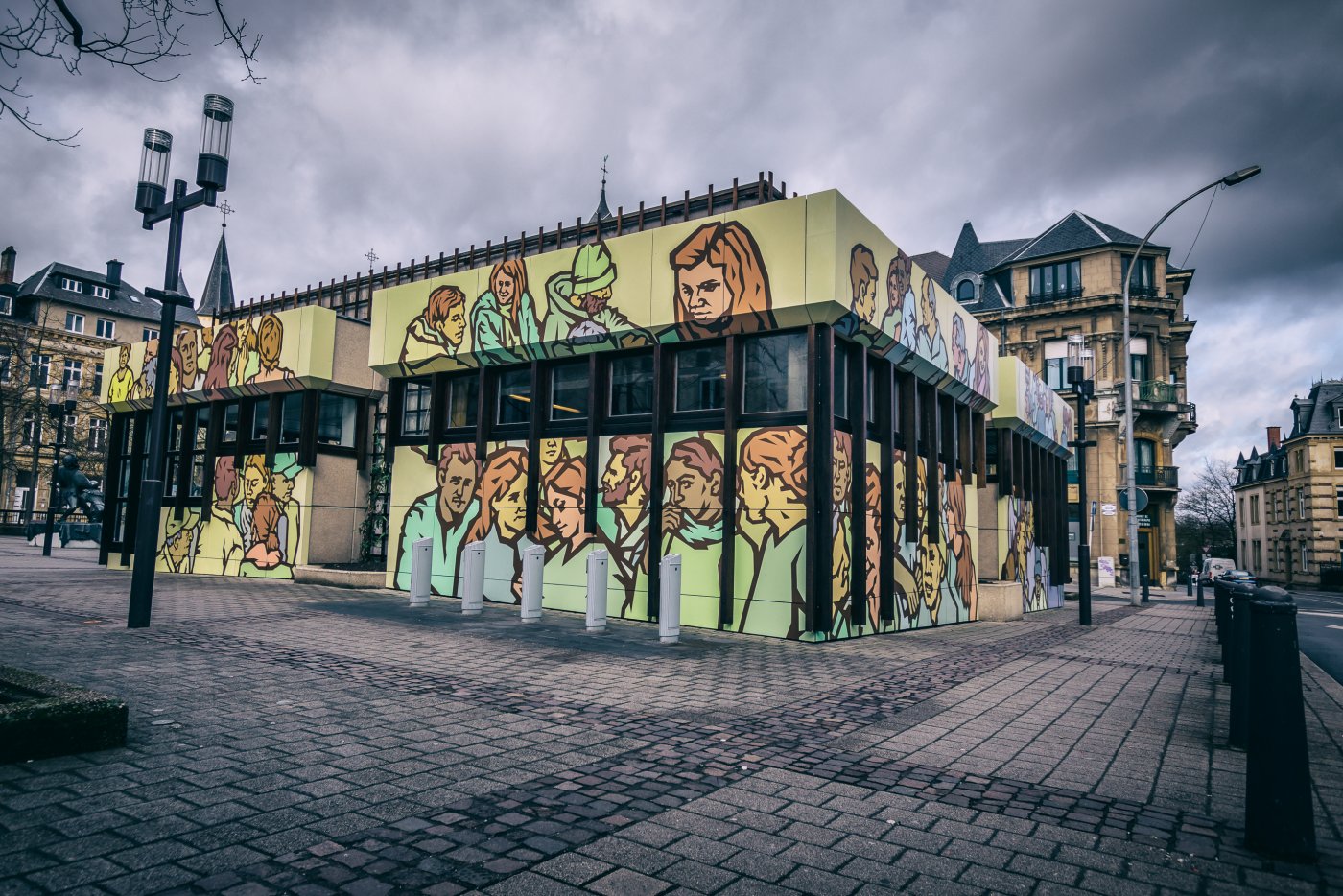 © Fränk Muno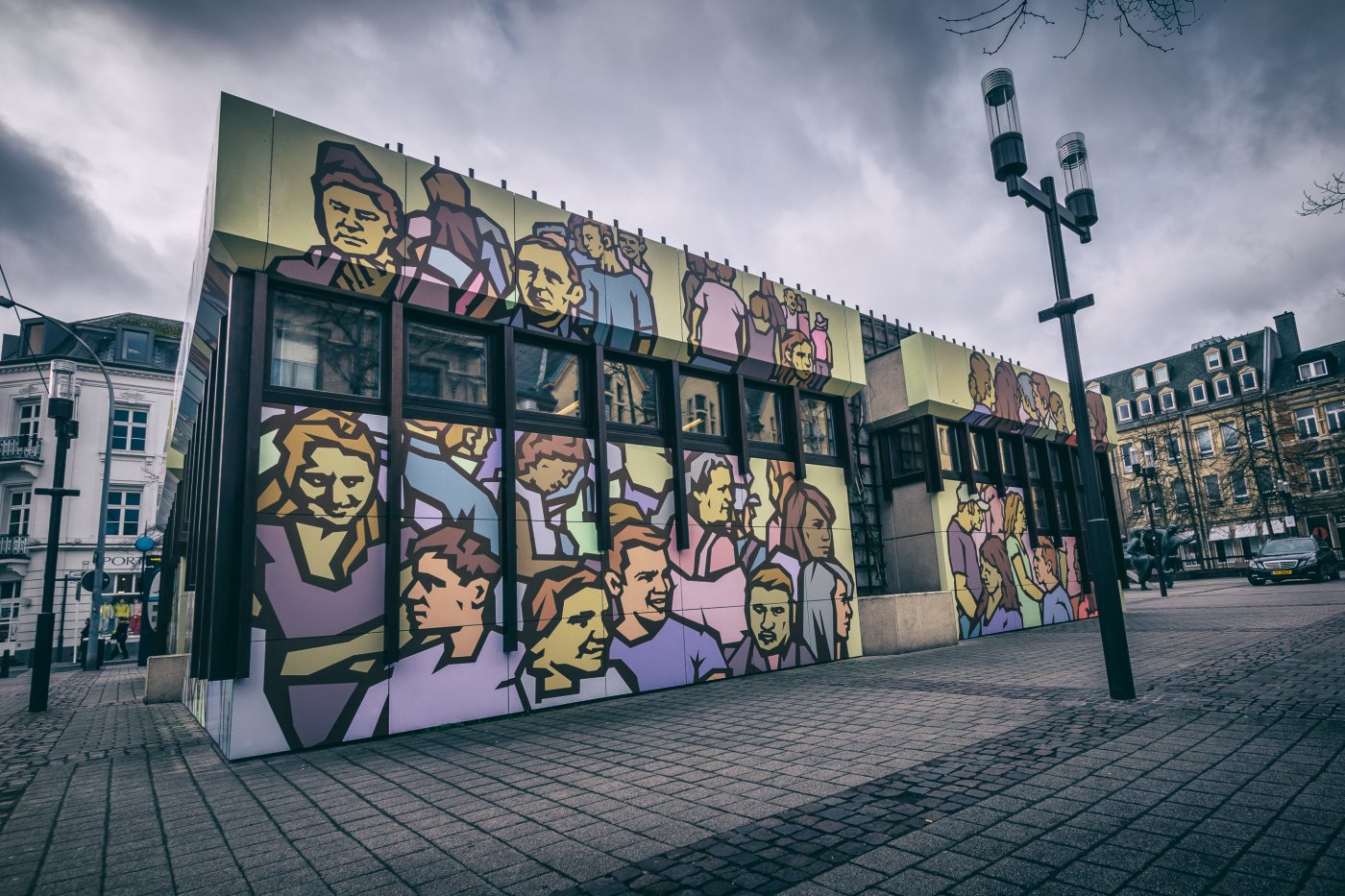 © Fränk Muno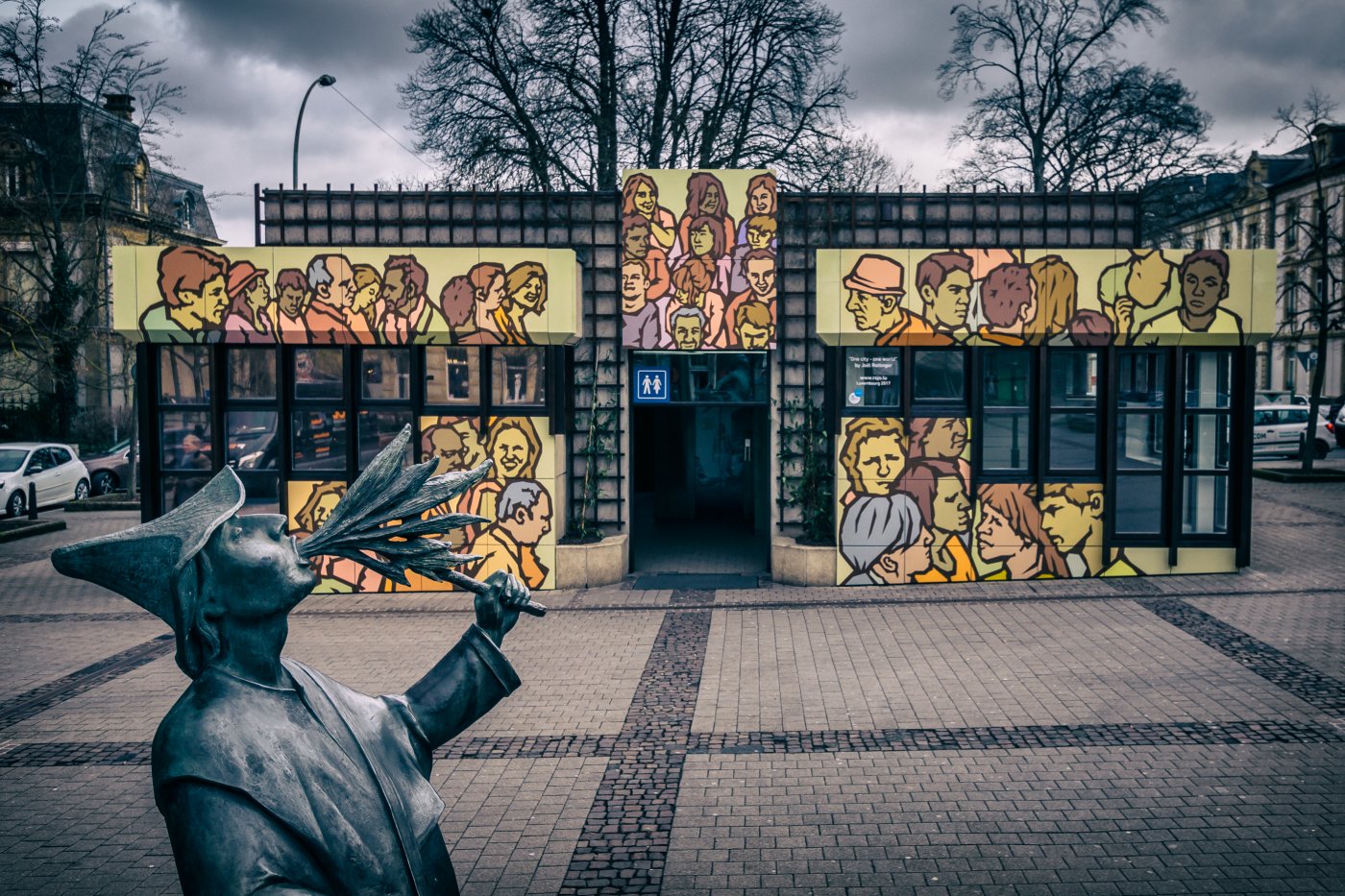 © Fränk Muno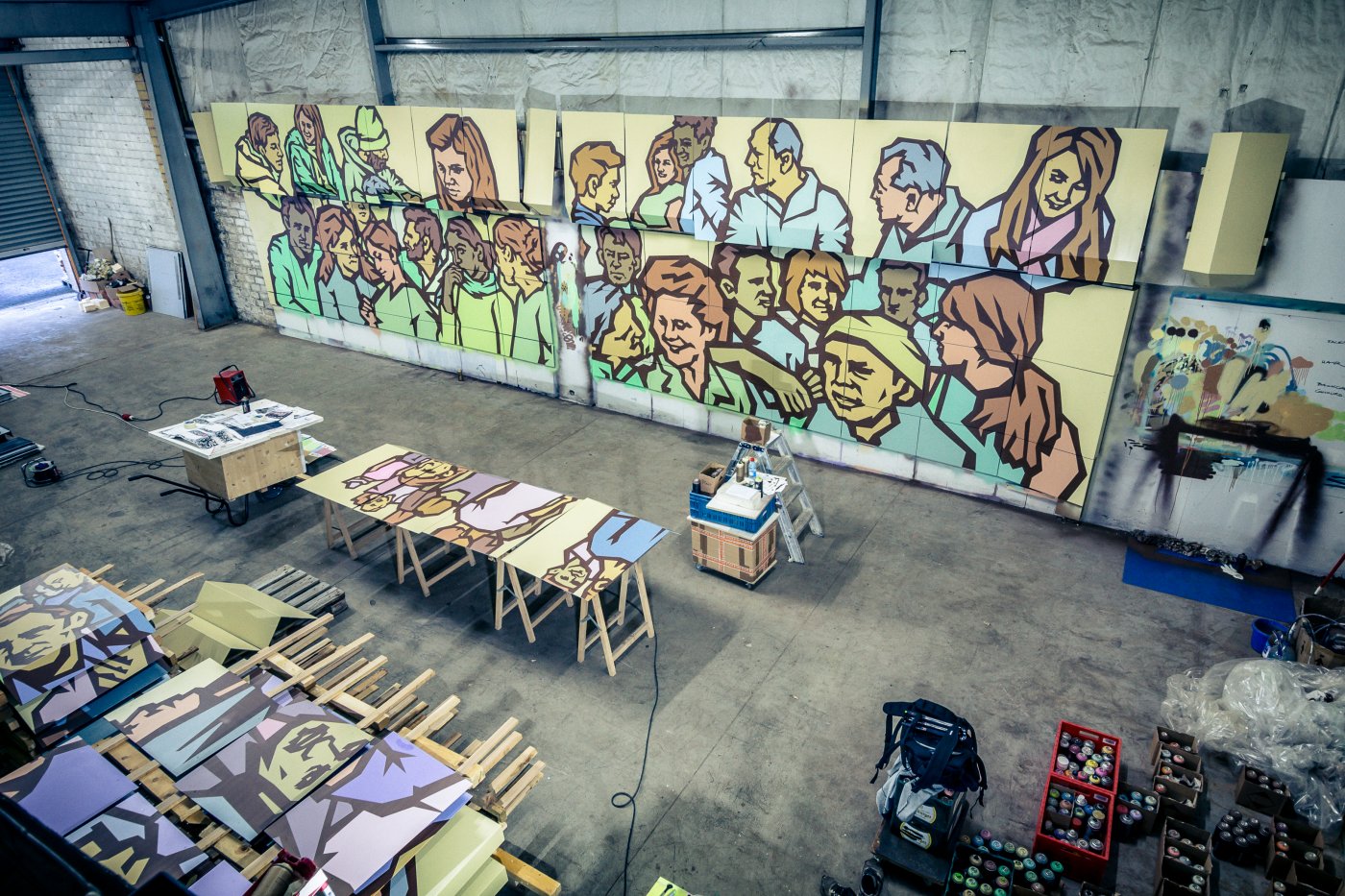 © Fränk Muno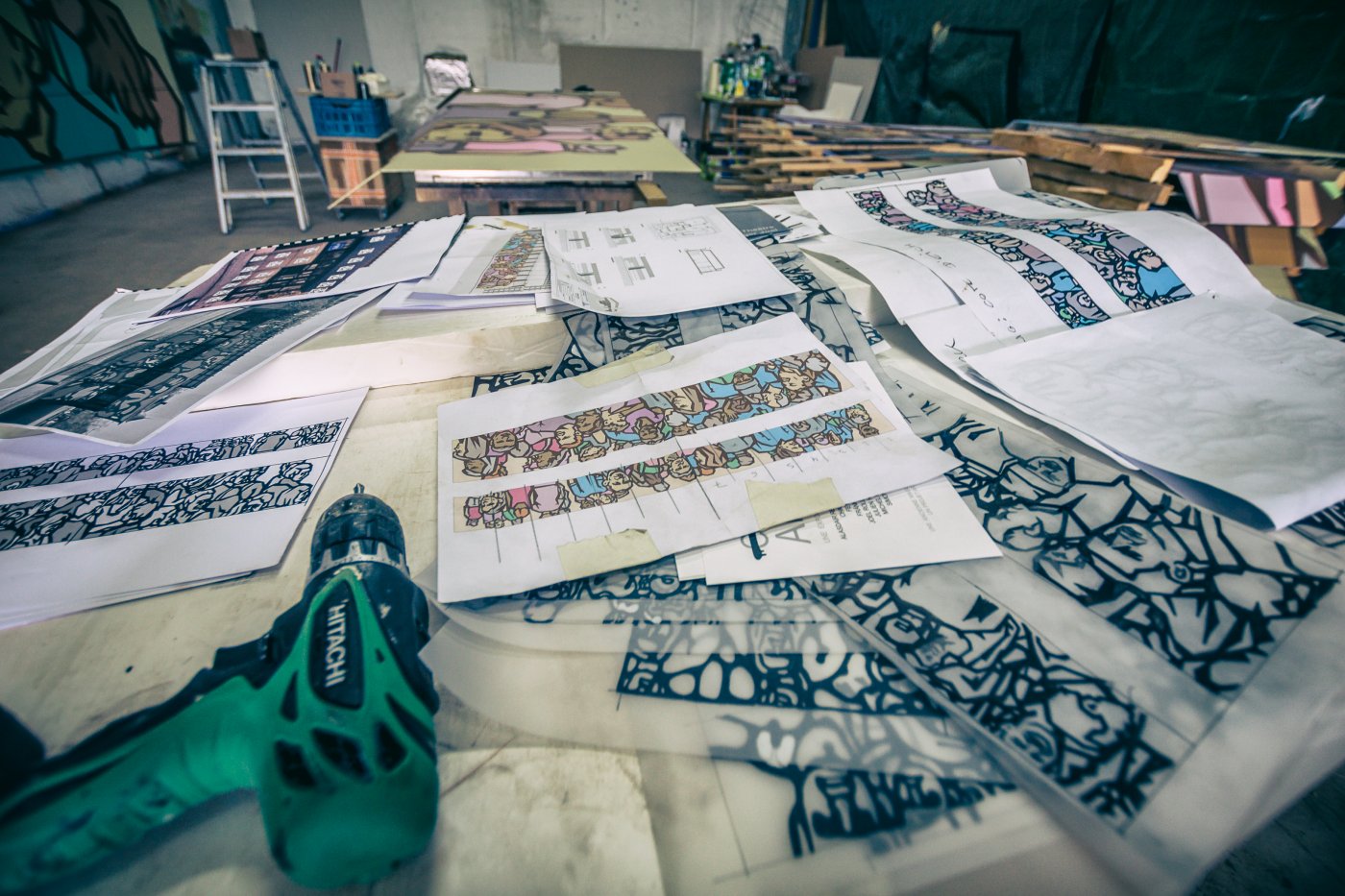 © Fränk Muno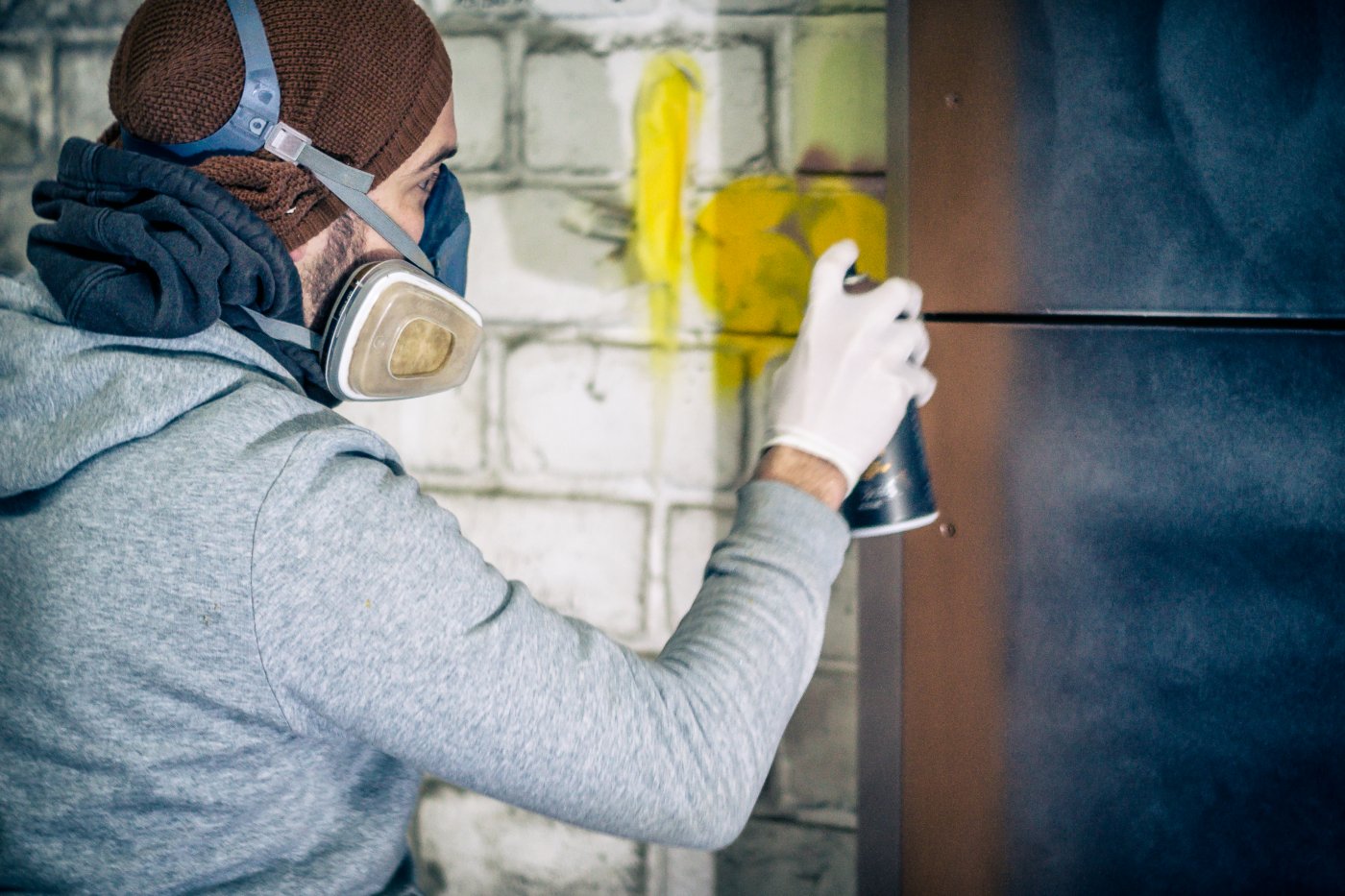 © Fränk Muno
1 6
Bicycle tunnel in Helfenterbruck
In December 2017, the tunnel of the bicycle path in Helfenterbruck was transformed into a microcosm of art. With his 23-metre long fresco, the artist Stick invites passers-by to escape into a colourful fantasy world.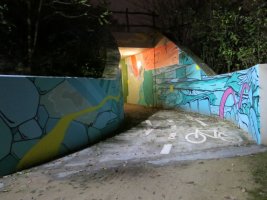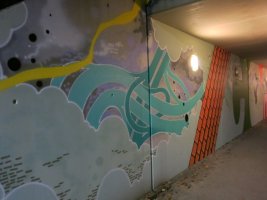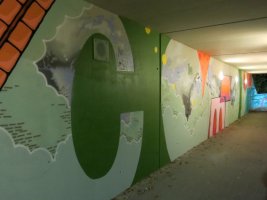 Go back
© Stick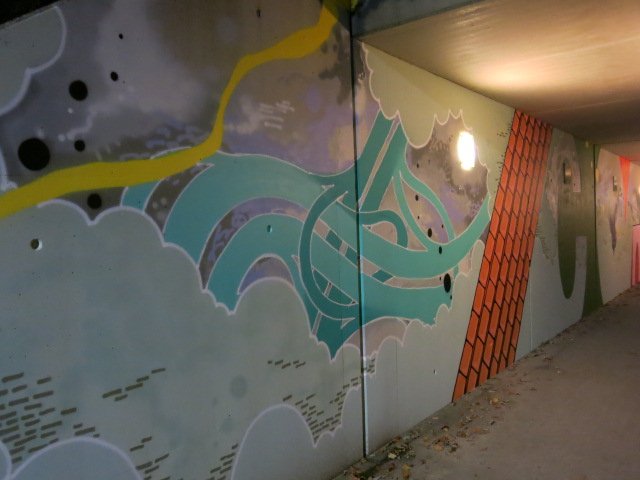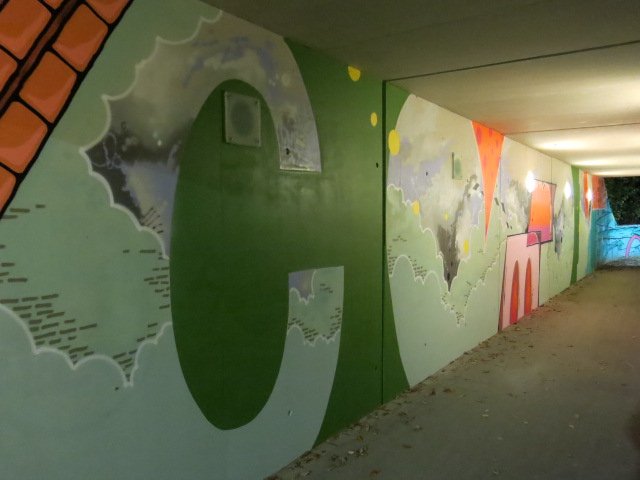 © Stick
1 3
16, rue des Capucins
In 2014, the Luxembourg graffiti artist Spike, known for his graphic artwork, restored and reinterpreted the lower portion of the mural by André Ménard that had decorated the gable since 1986. This wall had been severely damaged by weather, posters and illegal graffiti. Spike was inspired by the concept created by André Ménard, and reinterpreted it in his artwork to create a harmonious fusion with the existing piece. And to great success: it seems as though the two artists worked together, despite the gap of 28 years!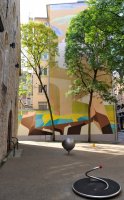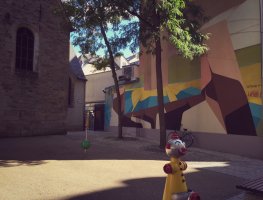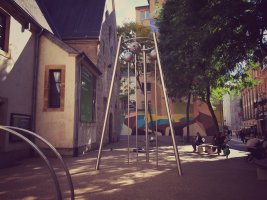 Go back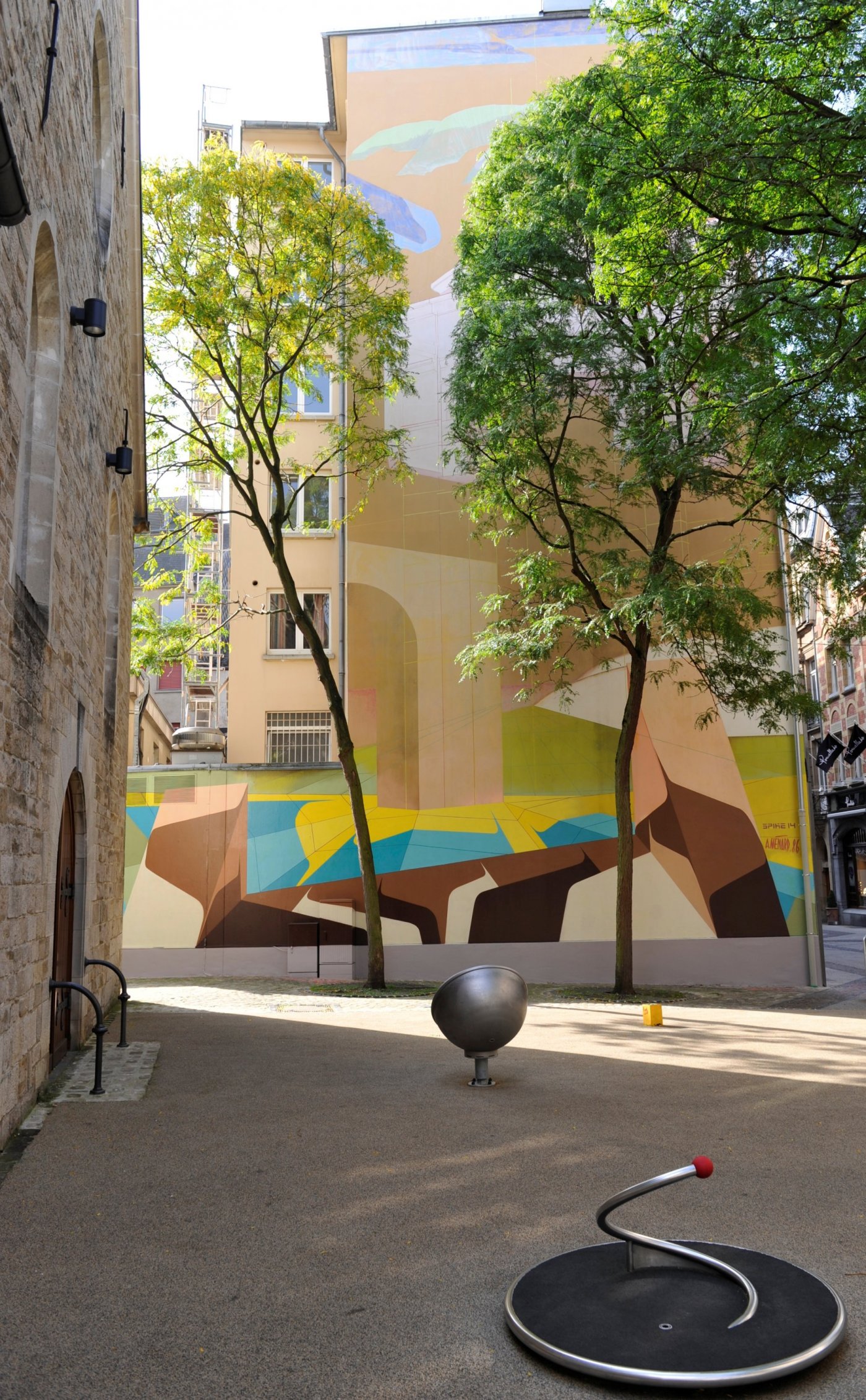 © Photothèque de la Ville de Luxembourg, Fernand Blom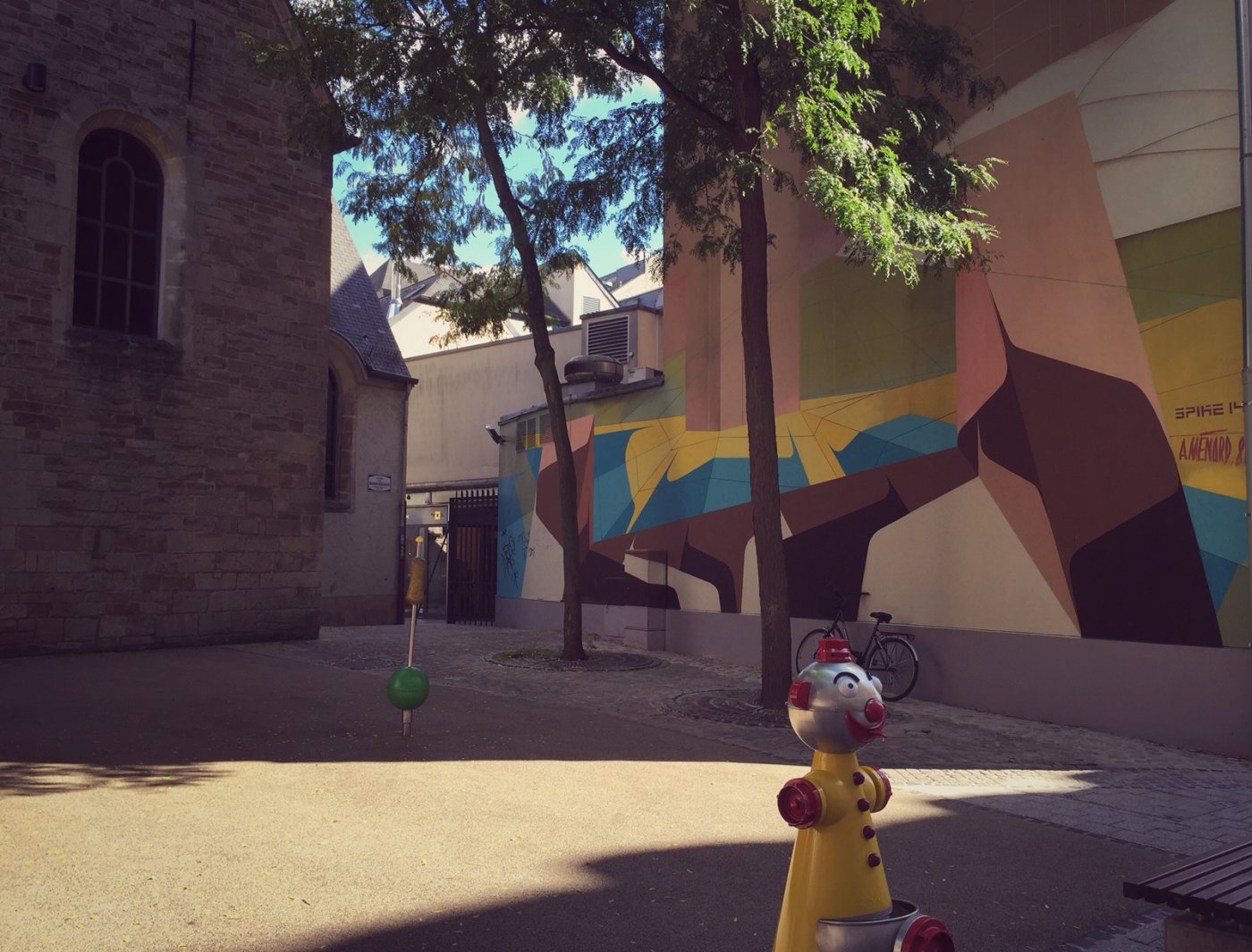 © Ville de Luxembourg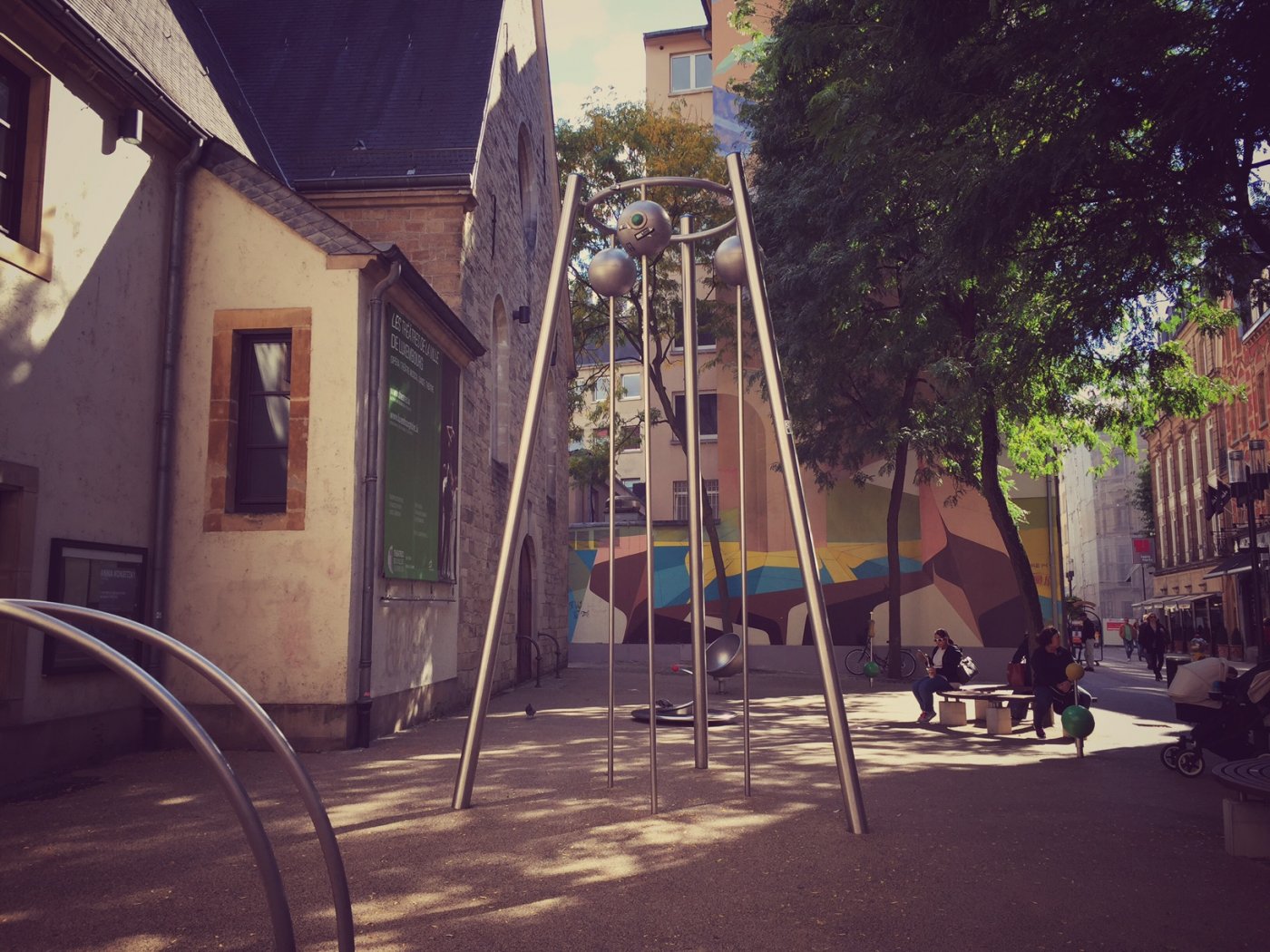 © Ville de Luxembourg
1 3
James Straffon
For the Luxembourg leg of the Tour de France, British artist James Straffon used his art to give passersby a taste of the race's history.He exhibited portraits of some of the most well-known cyclists on the exhibition panels at Place Guillaume and on several building fronts, in collaboration with the Embassy of the United Kingdom in Luxembourg.
One of the artist's portraits can still be seen on the north side of Place Guillaume.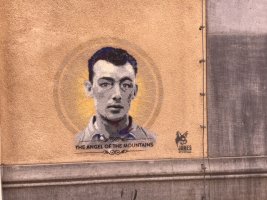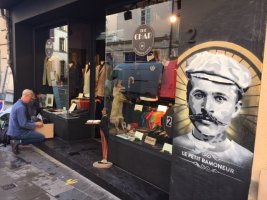 Go back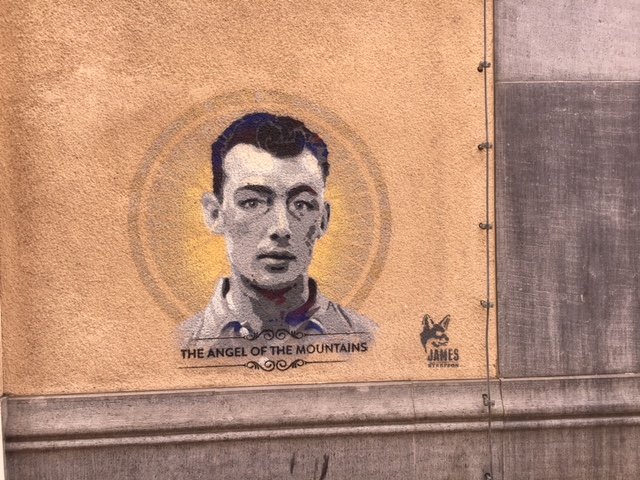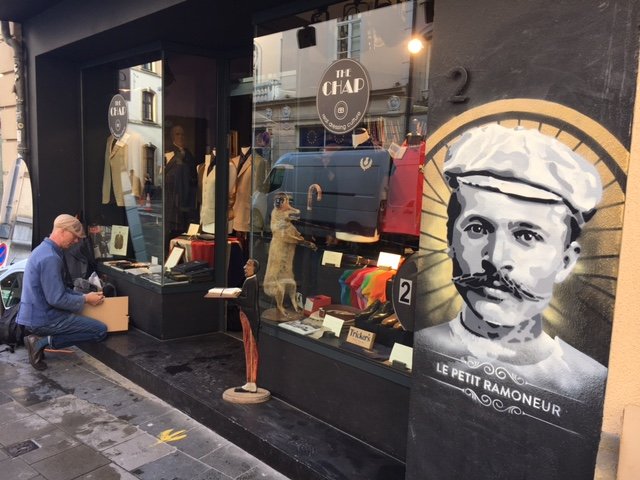 1 2
Urban Art @ Aldringen
From the end of 2012 to the start of construction work on the Royal Hamilius project, the basement of the Hamilius centre was repurposed as an urban art gallery that served as a backdrop for many socio-cultural projects.
With this project, Luxembourg City's policy makers decided to decorate, one last time, the underpass of the Aldringen centre, which has been a key meeting place for many generations of young people since the 1980s, and a mythical venue for local hip hop culture.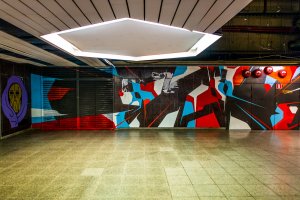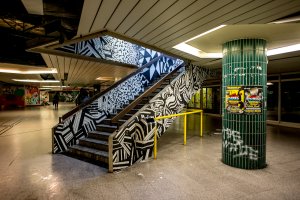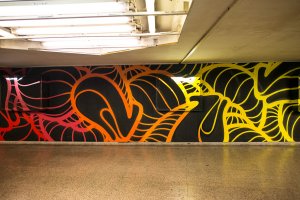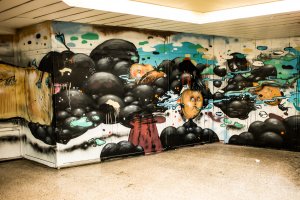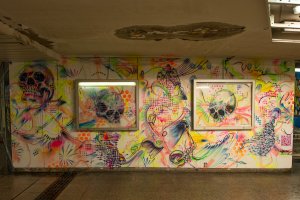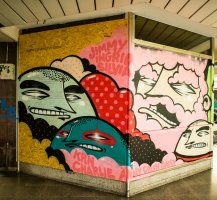 Go back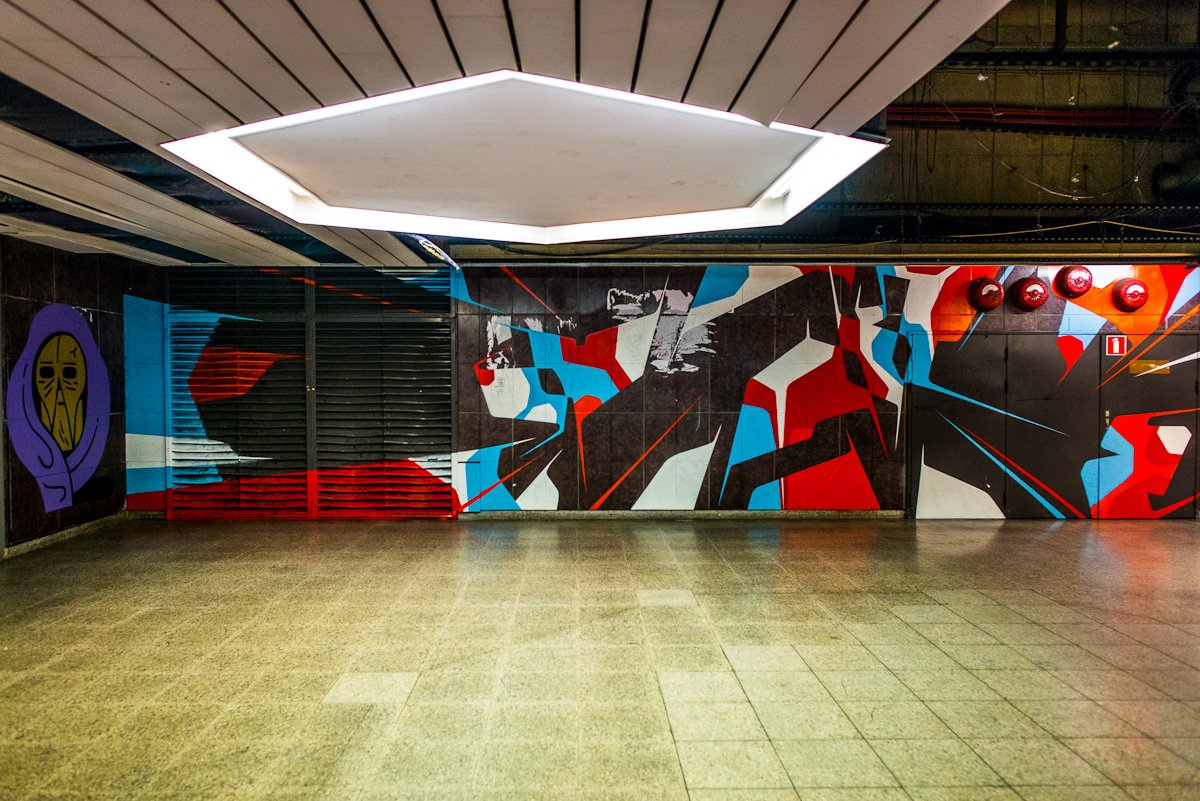 © Sven Becker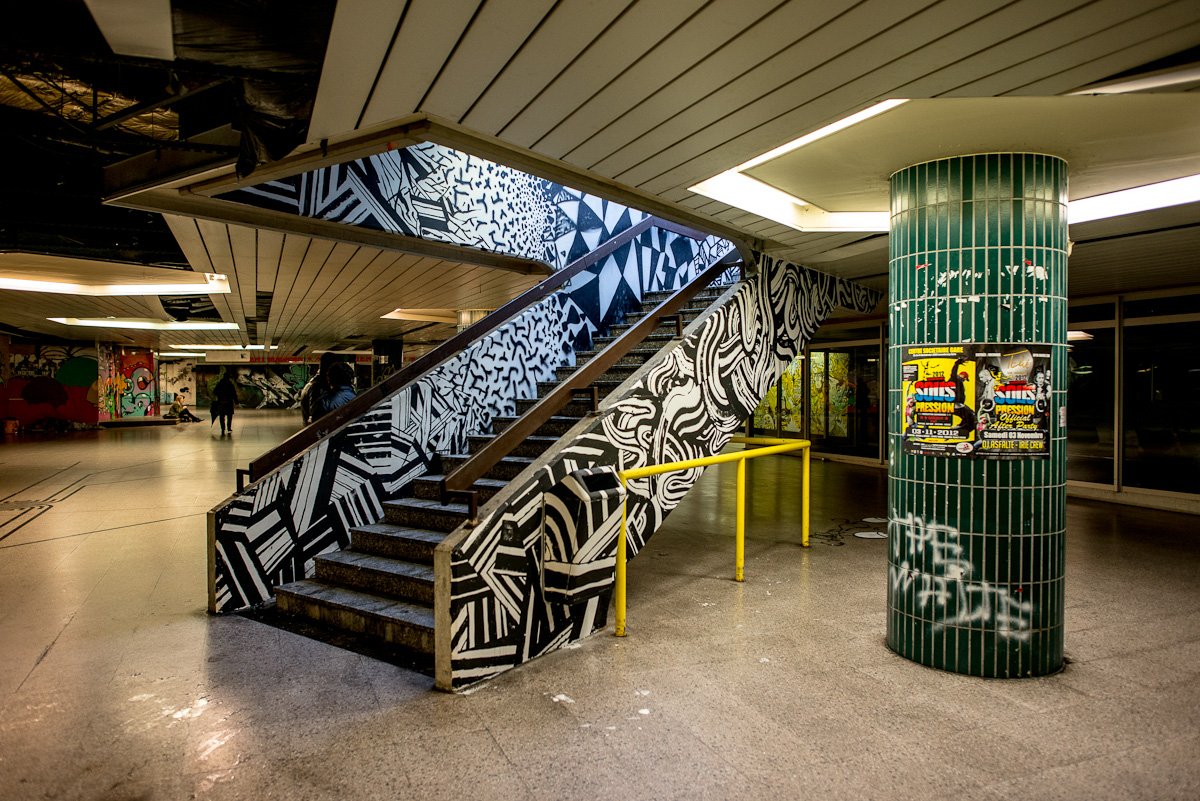 © Sven Becker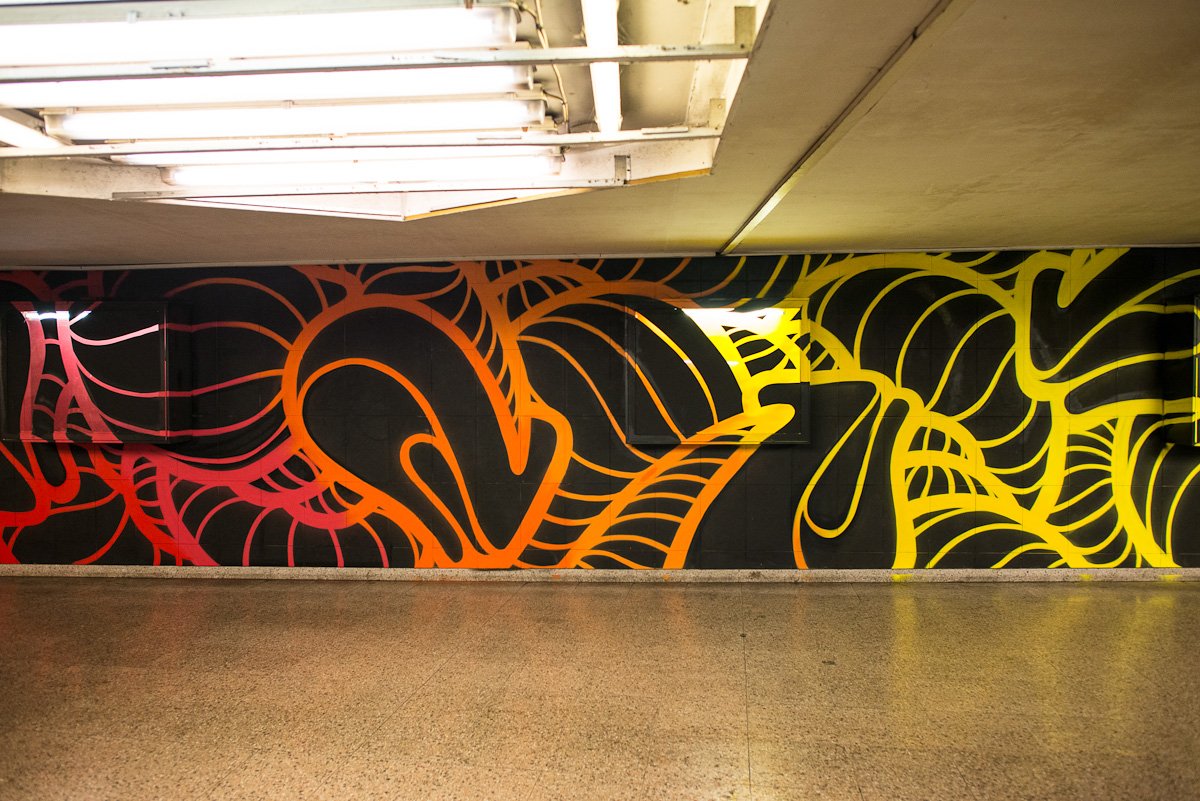 © Sven Becker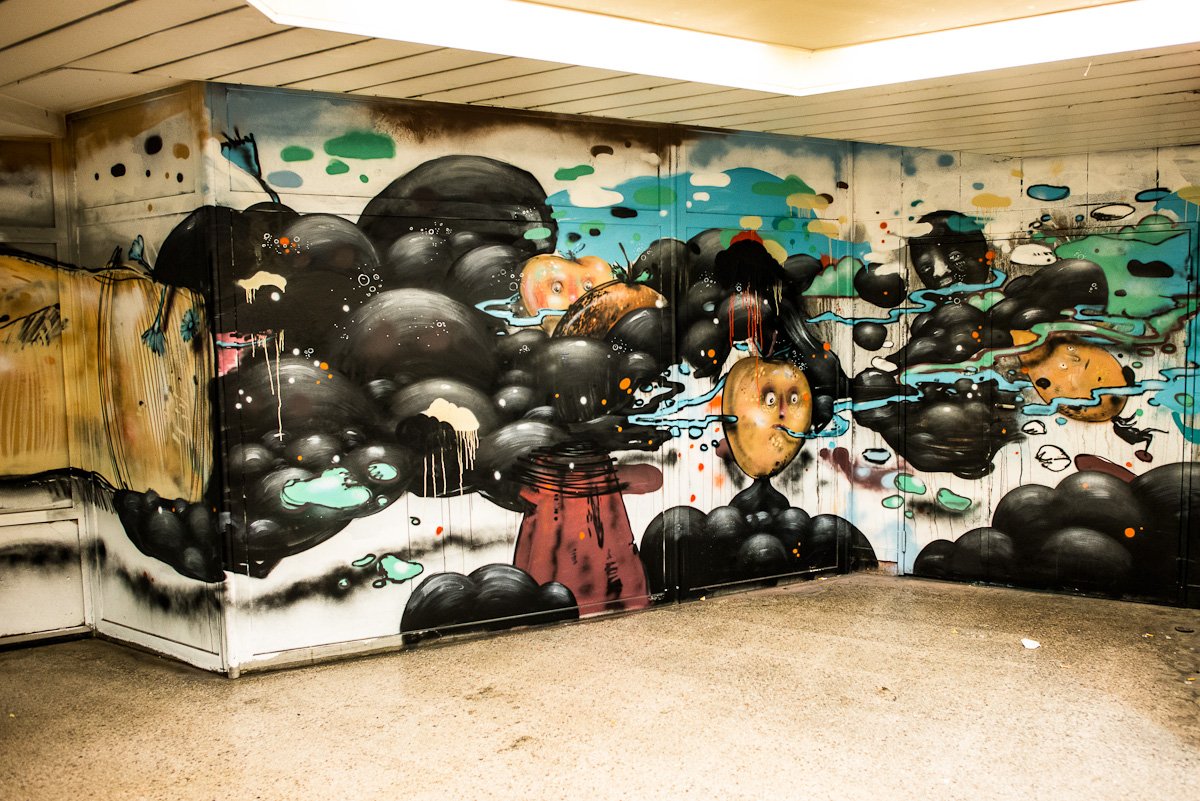 © Sven Becker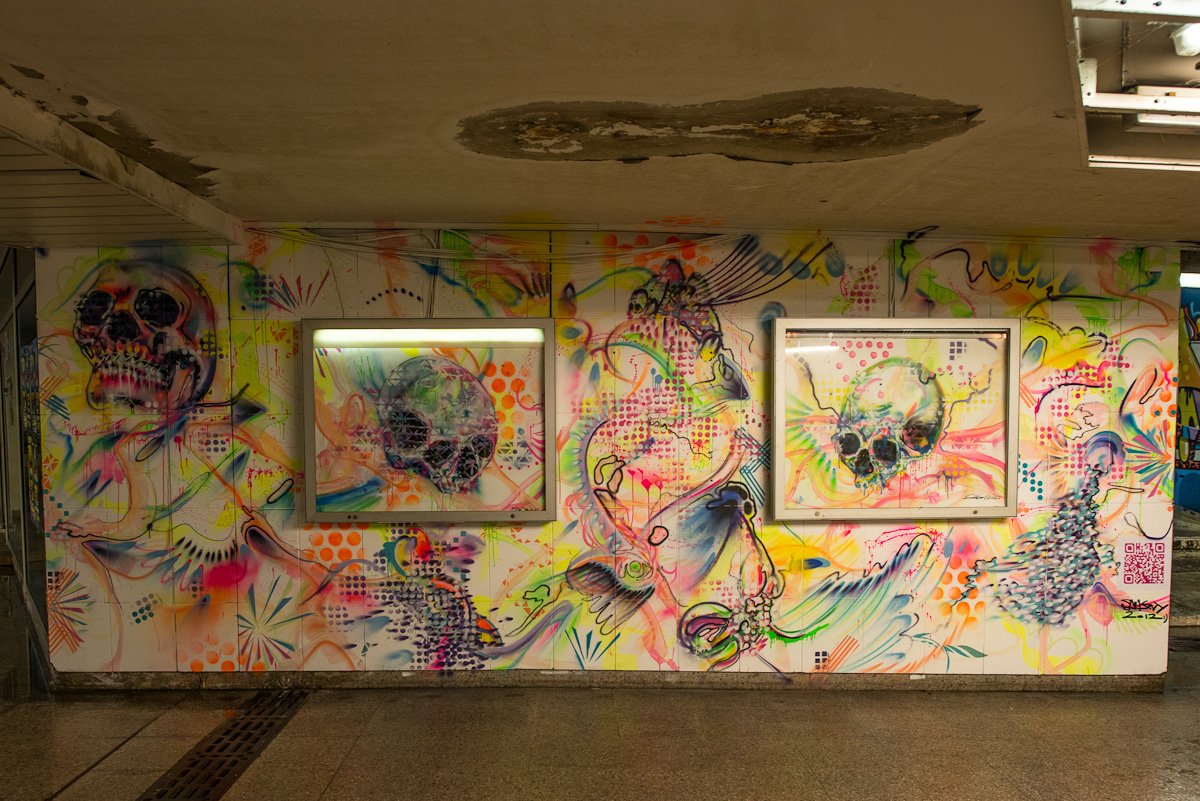 © Sven Becker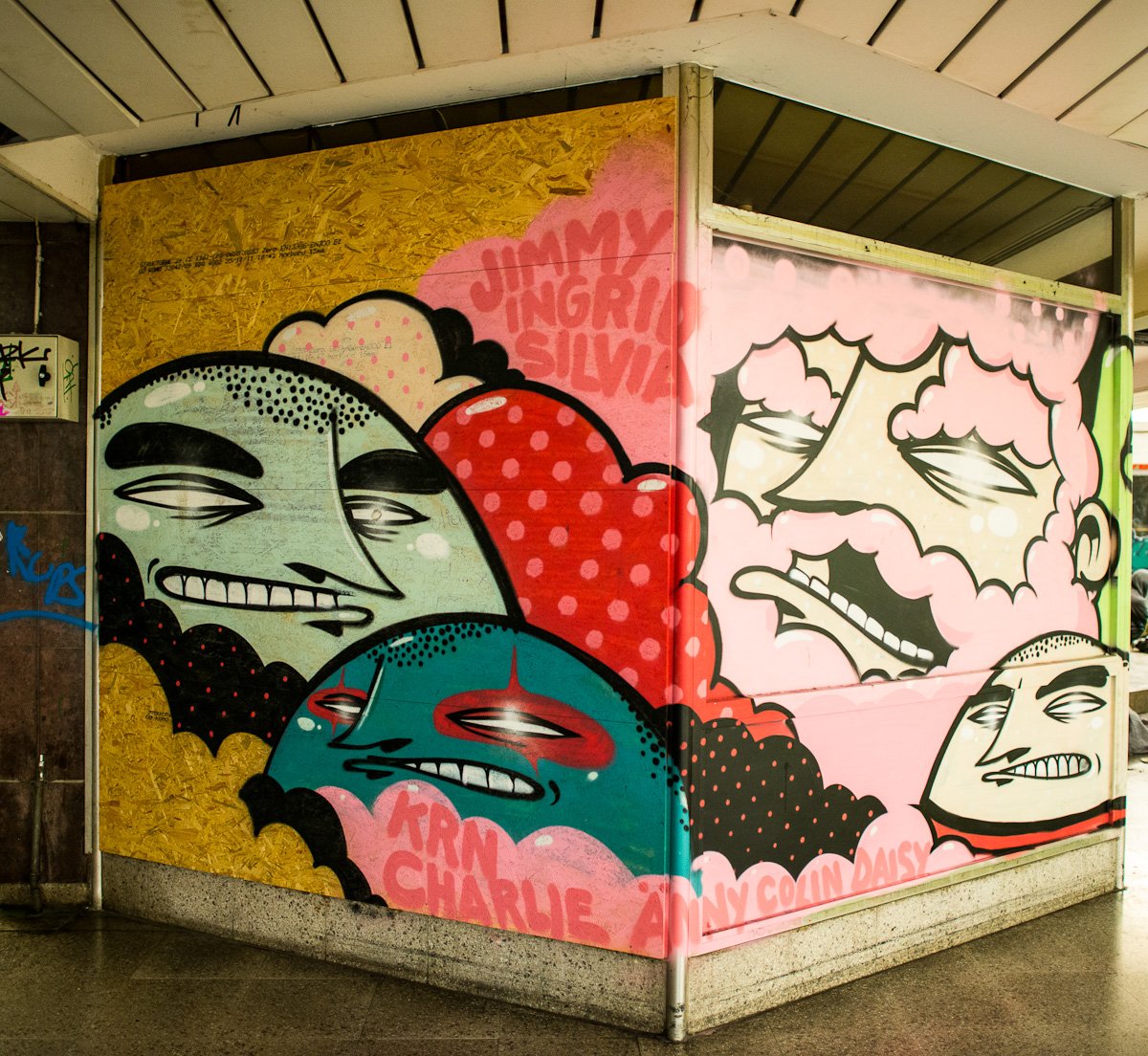 © Sven Becker
1 6
Artists who participated in the Aldringen exhibition
Luxembourg: Spike, Stick, The Plug, Samuel Levy, Thomas Iser, Riots, Musk, Auts, Nask, Stina Fisch, Sumo, and others
Germany: Cone, Laune, Noogat, Mene Tekel, Raks, Kaos
Belgium: Ephameron, Eyes B, Délit 2 Fuite, Spasm, Flem
France: Alëxone, Jean Spezial, Mr Kern, Samuel Francois, Mars, Kera, Skaf, Mantra, Sader, KDR and others
Netherlands: Graphic Surgery, Erosie, Rutger Termohlen, Collin van der Sluijs.
United Kingdom: Insa
Slovenia: four artists
Projet Camouflages
Comme le mot l'indique, le projet artistique camouflages consiste à « camoufler » les armoires techniques qui jalonnent la Grand-Rue.
En y apposant des motifs géométriques dans les mêmes coloris que les supports contre lesquels ils sont installés, Spike a réalisé un projet artistique d'envergure sur près de 50 armoires techniques. Ce projet a été réalisé en collaboration avec Creos.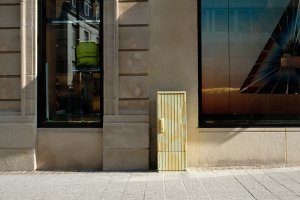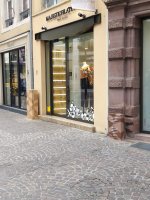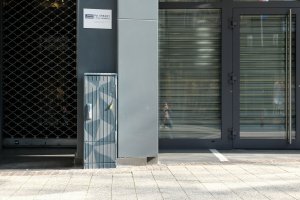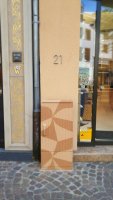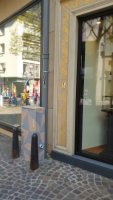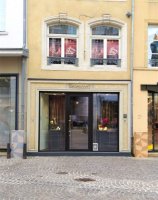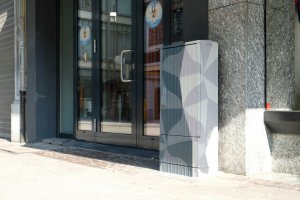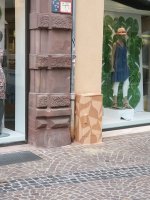 Go back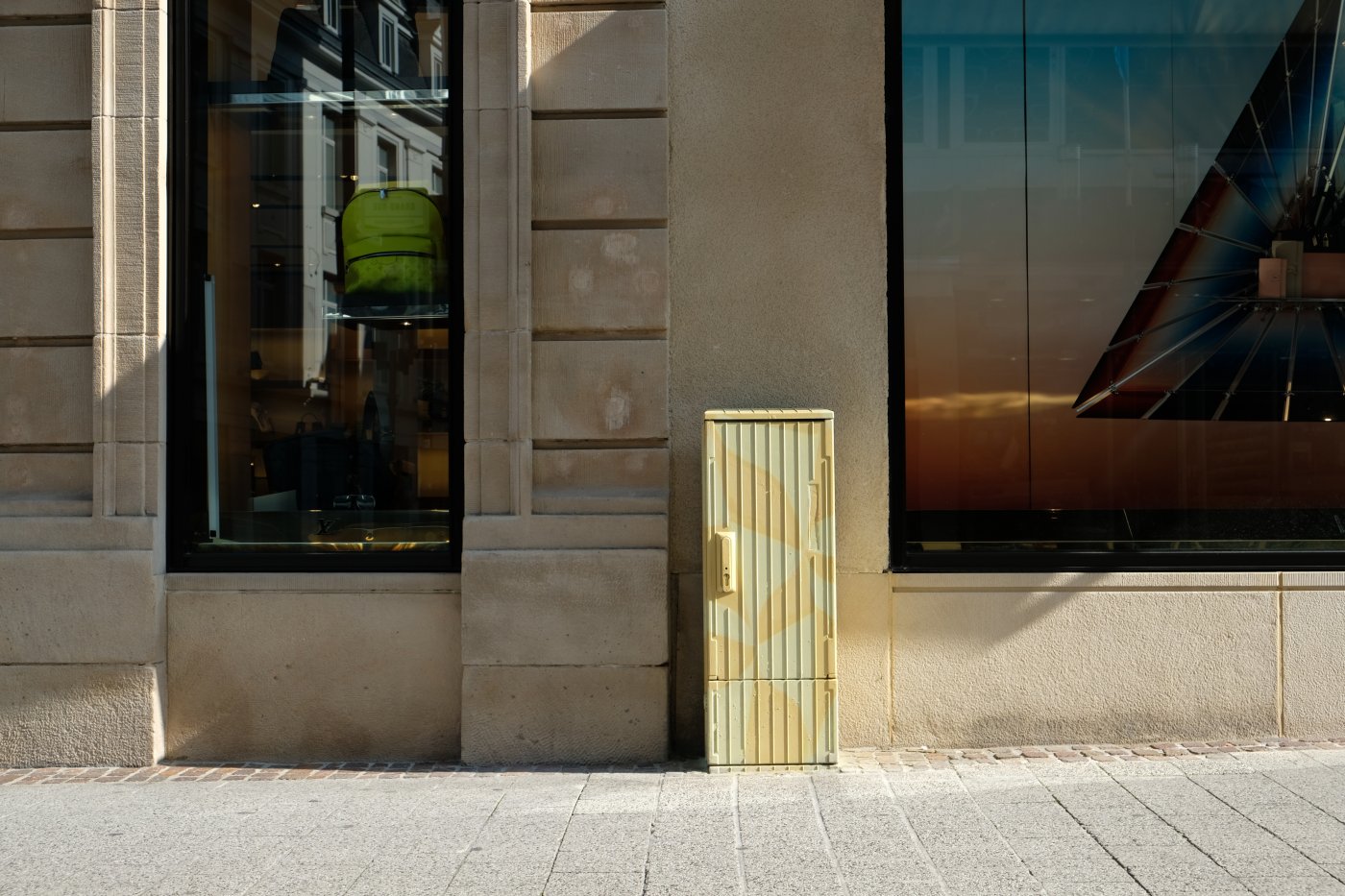 © Creos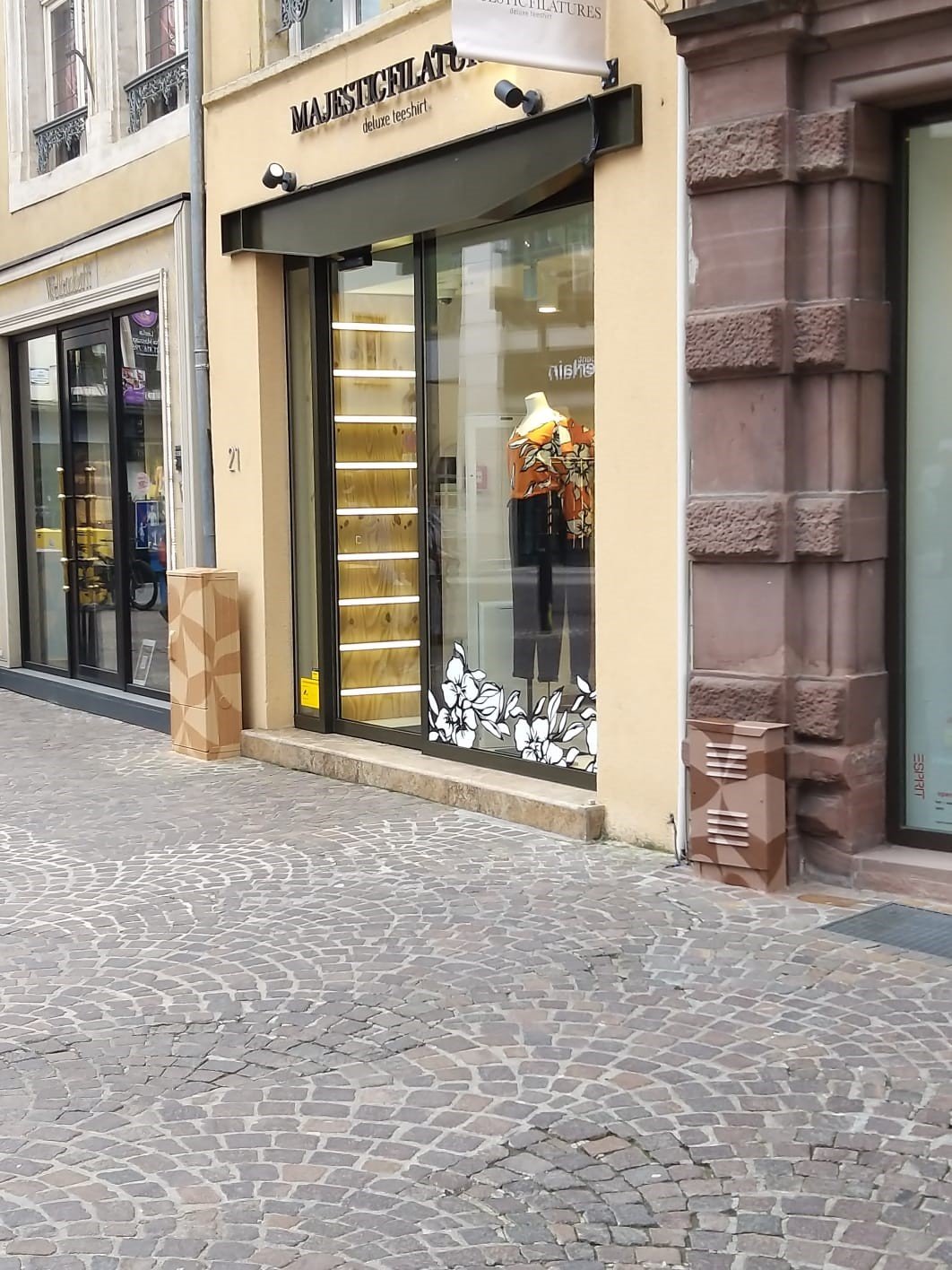 © Ville de Luxembourg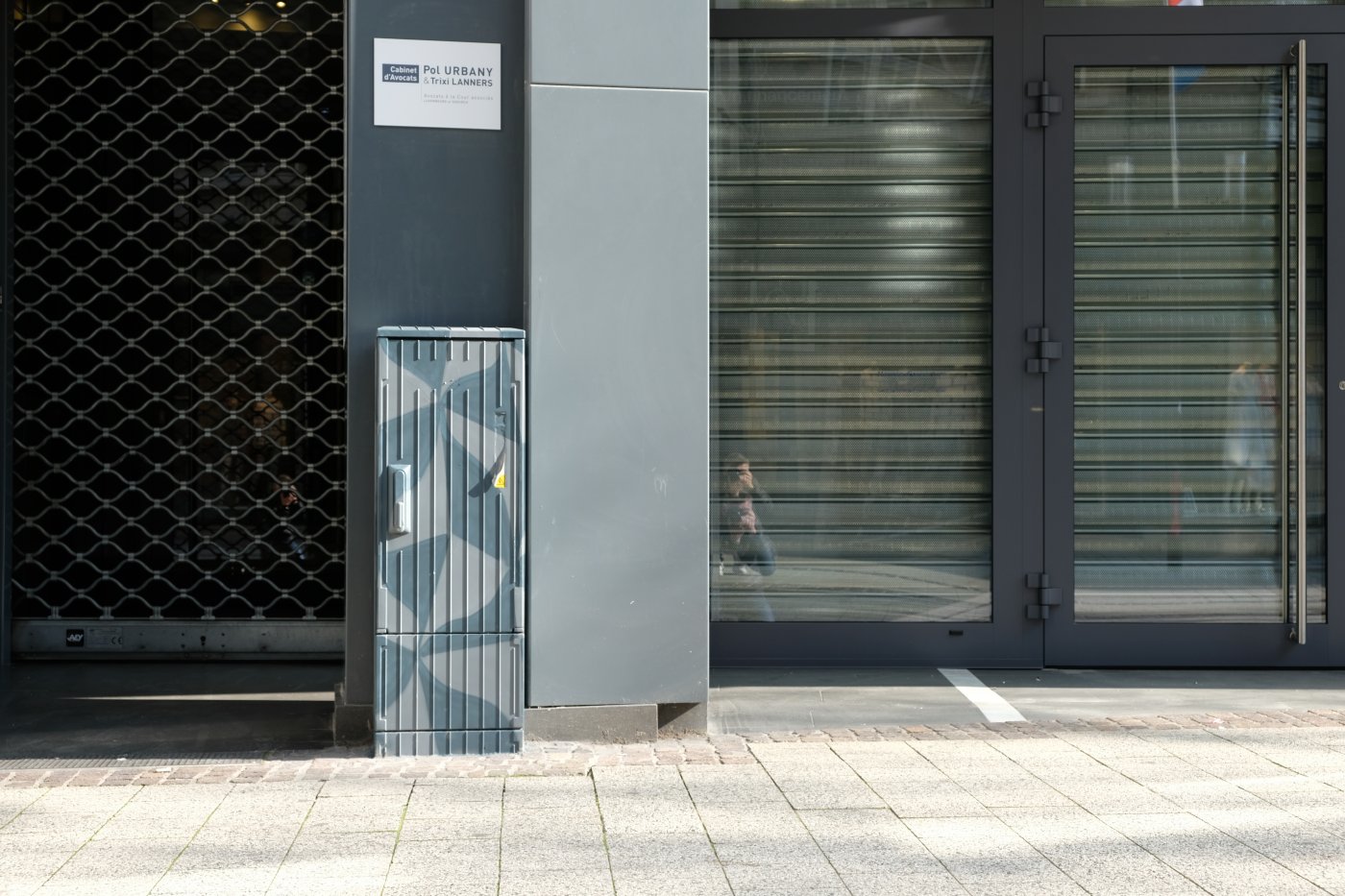 © Creos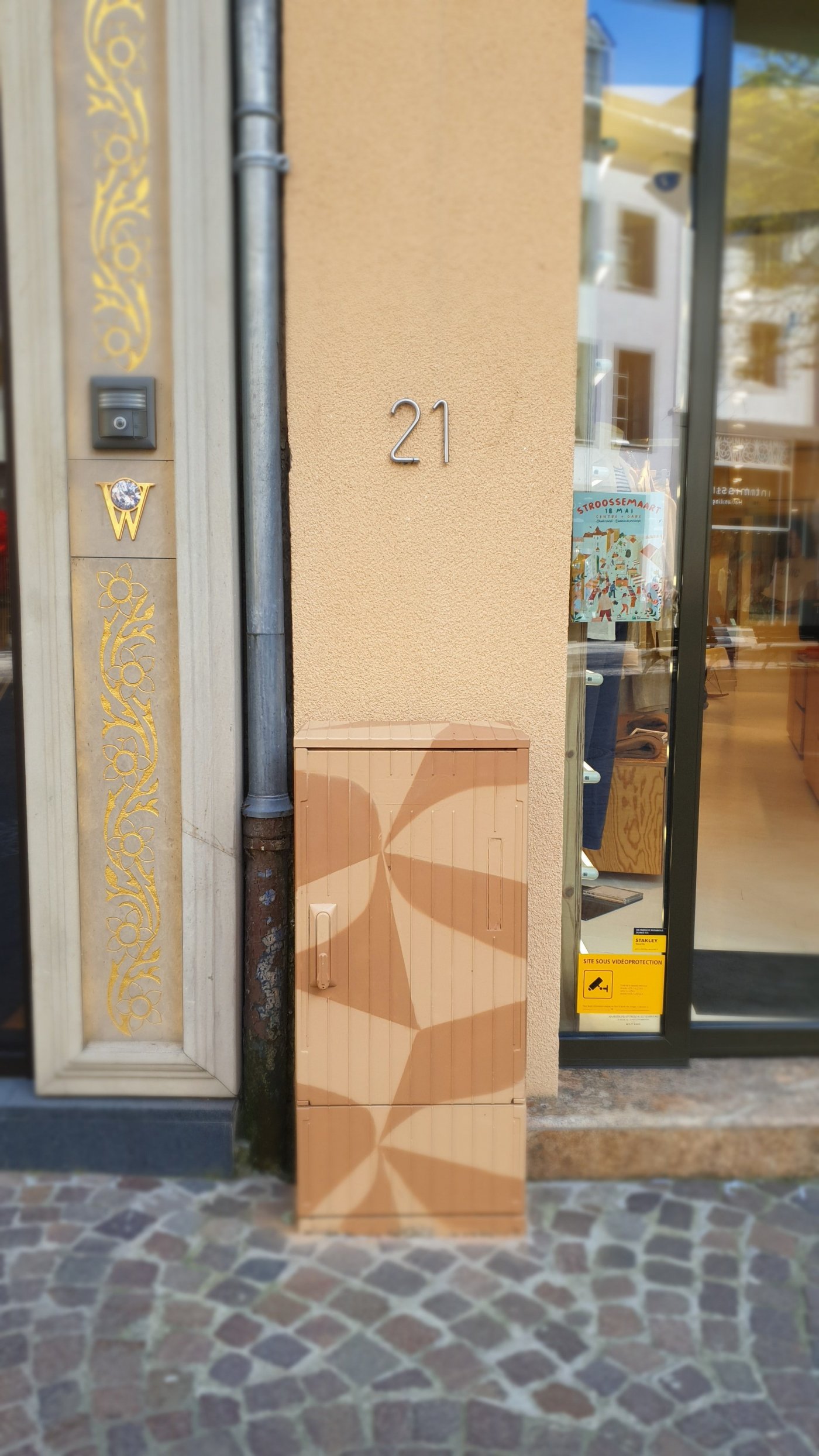 © Ville de Luxembourg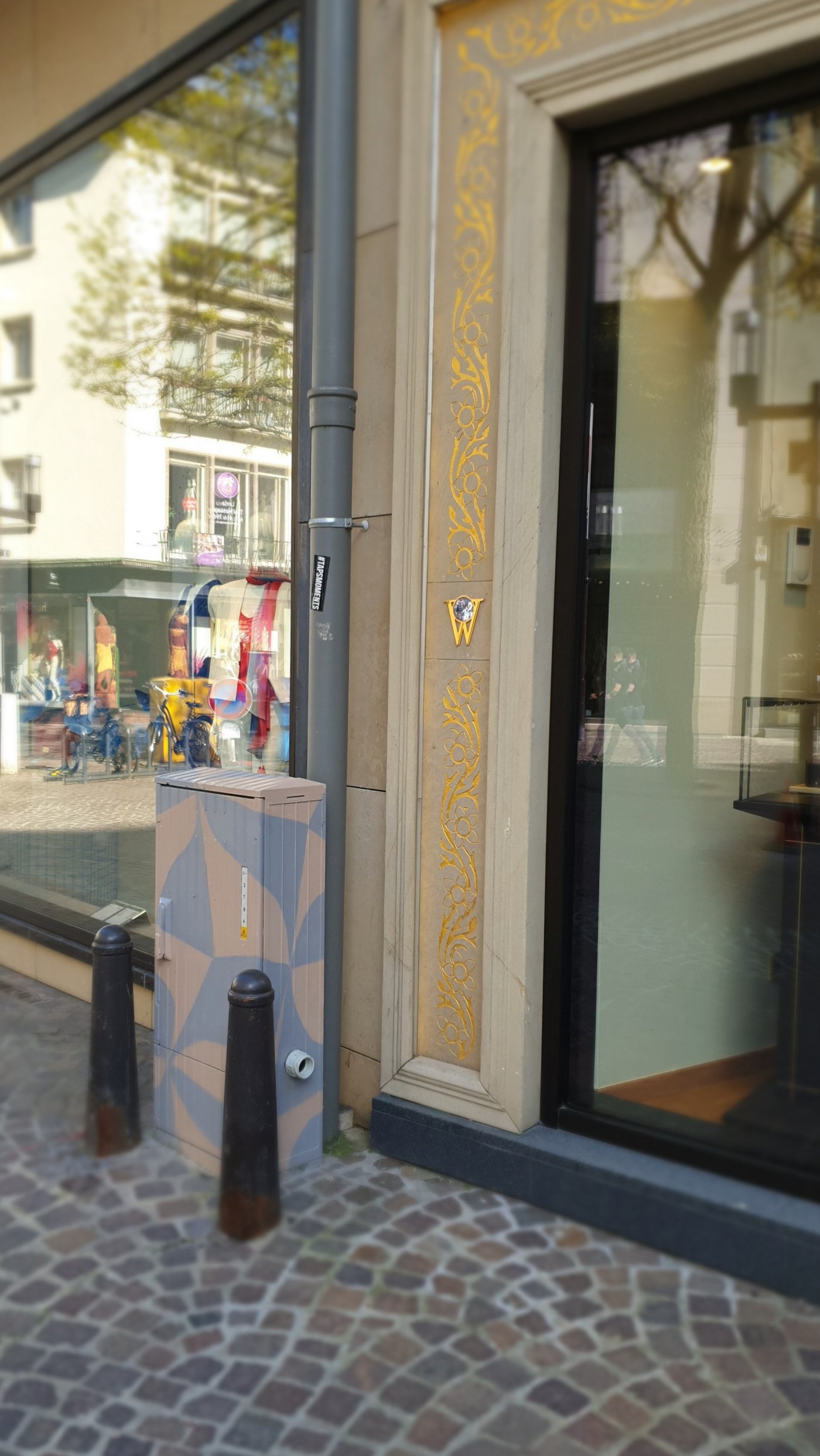 © Ville de Luxembourg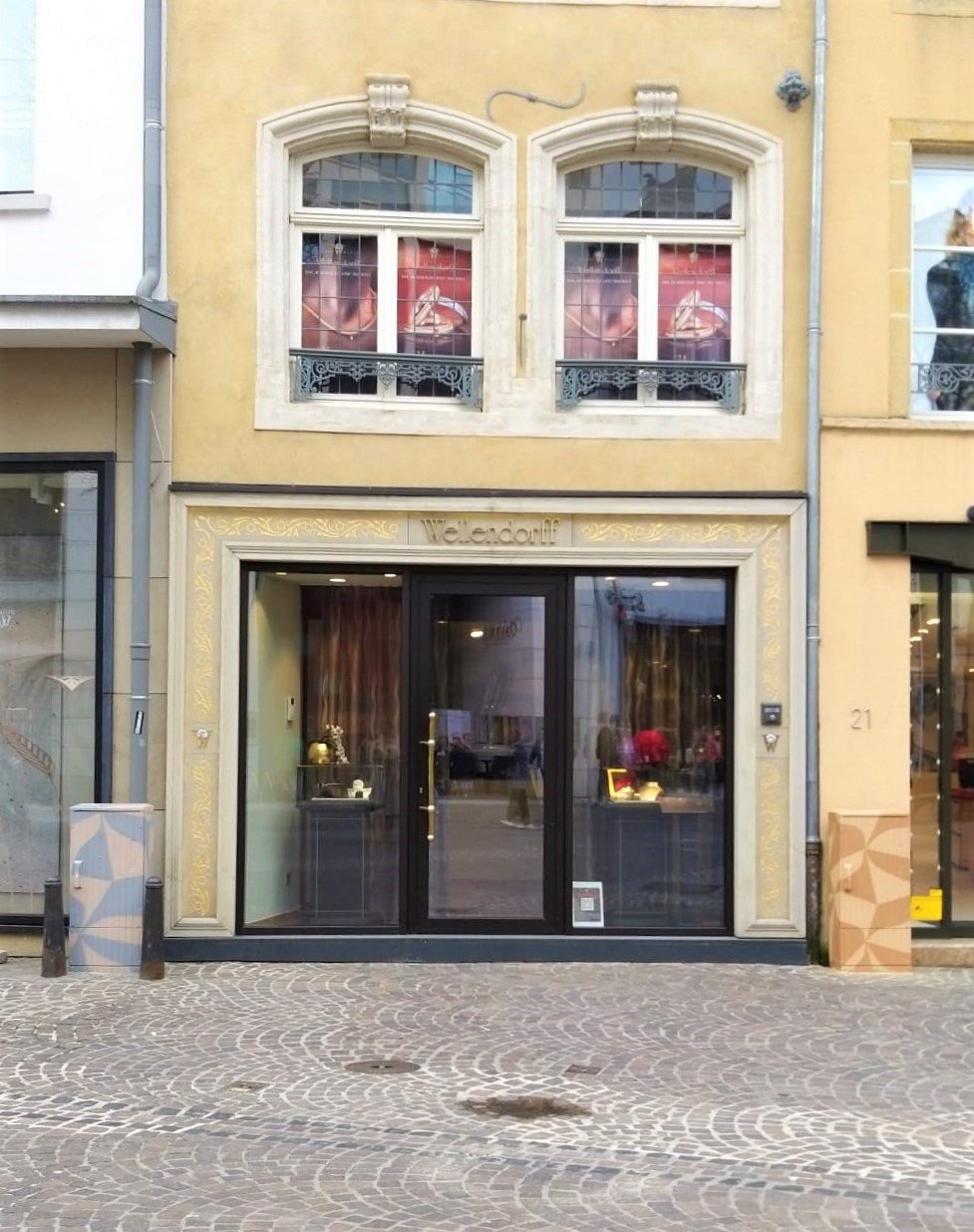 © Ville de Luxembourg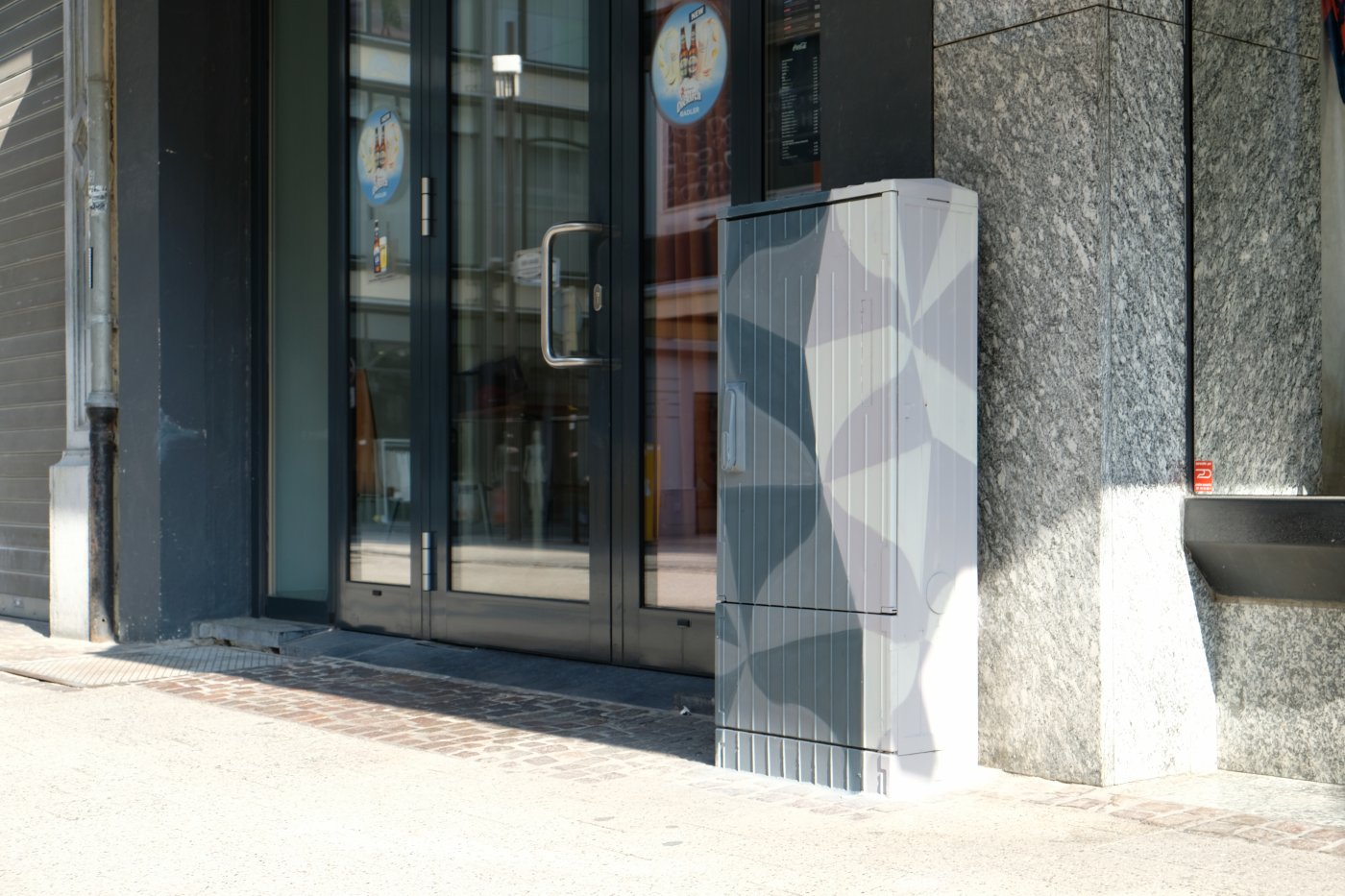 © Creos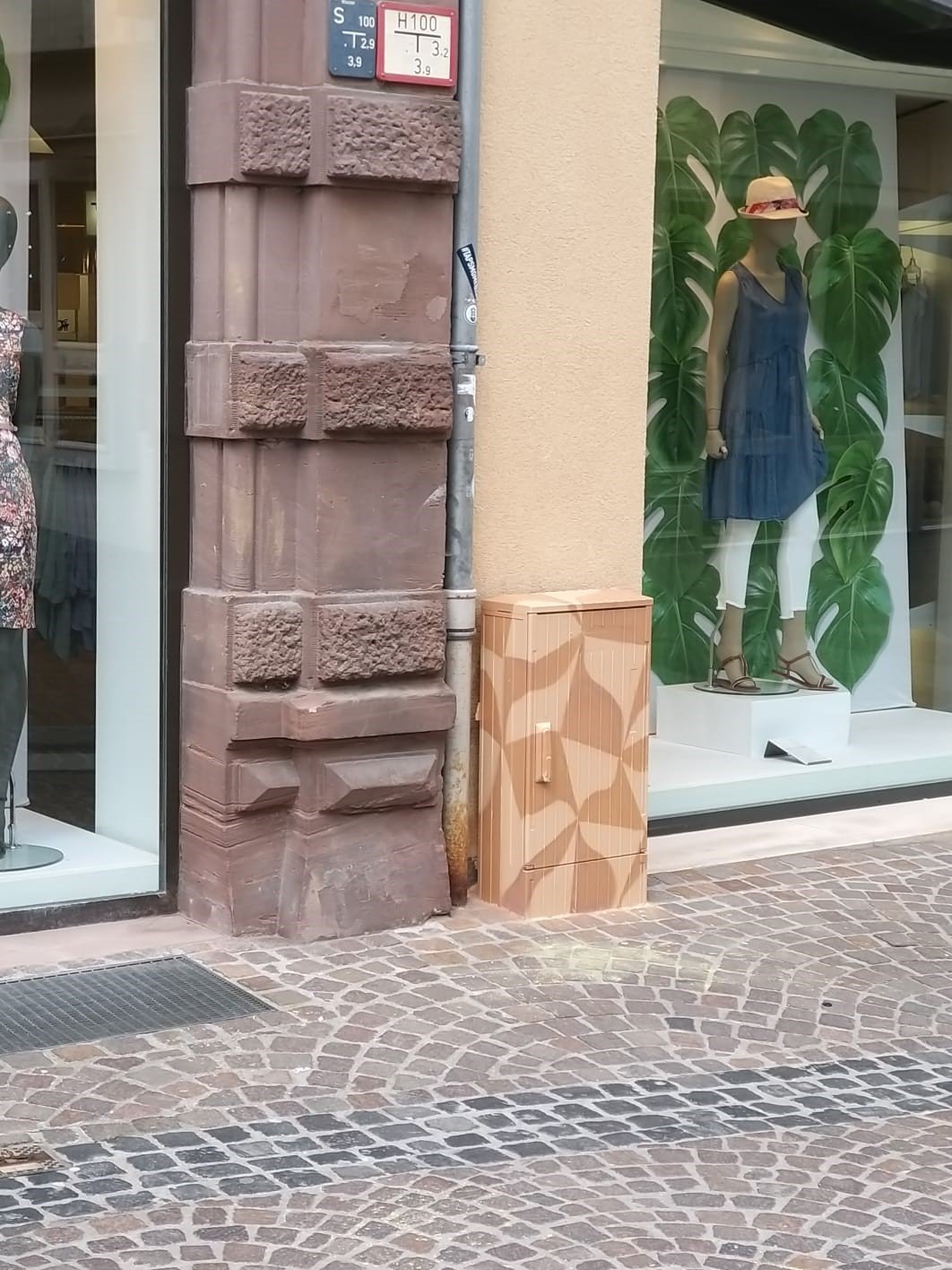 © Ville de Luxembourg
1 8