Flexible and close to home
Reconciling their personal and professional lives, and in particular finding childcare during working hours, is a growing challenge for most parents. As specialists in caring for little ones aged 3 months to 4 years, our crèches offer the city's residents high-quality childcare services for 400 children.
You can register your child for full-time or part-time care (morning or afternoon), and drop them off and pick them up according to your needs and at your own convenience.
High-quality supervision
With their friendly family atmosphere, our crèches make sure your child feels welcome. Small groups foster emotional bonding and mutual trust with educational staff. By respecting every child's individual personality, ideas and dignity, we enhance their self-esteem and independence. Social and educational activities adapted to the child's own particular pace of learning support their development, foster the acquisition of motor skills and encourage creativity (baking, building, drawing, outings, etc.). Children are encouraged to play outdoors, be active and explore the natural world all year round.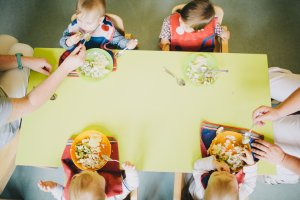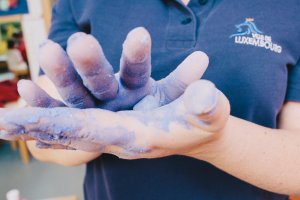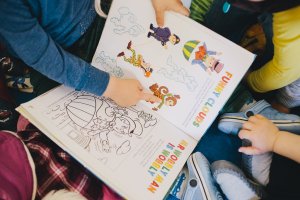 Go back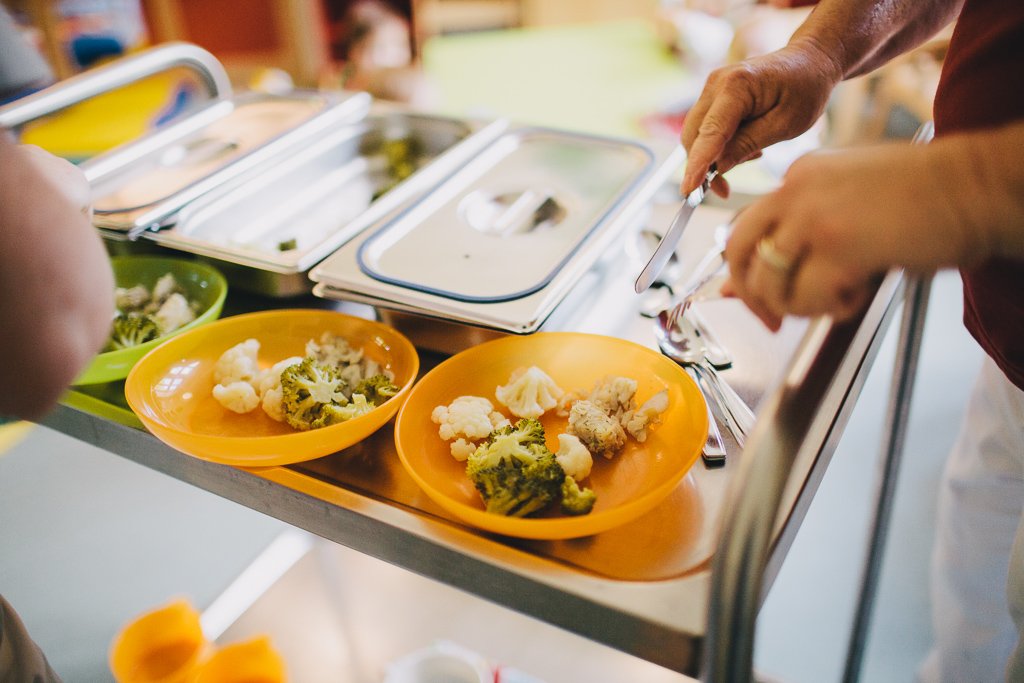 © Ville de Luxembourg, Jeanine Unsen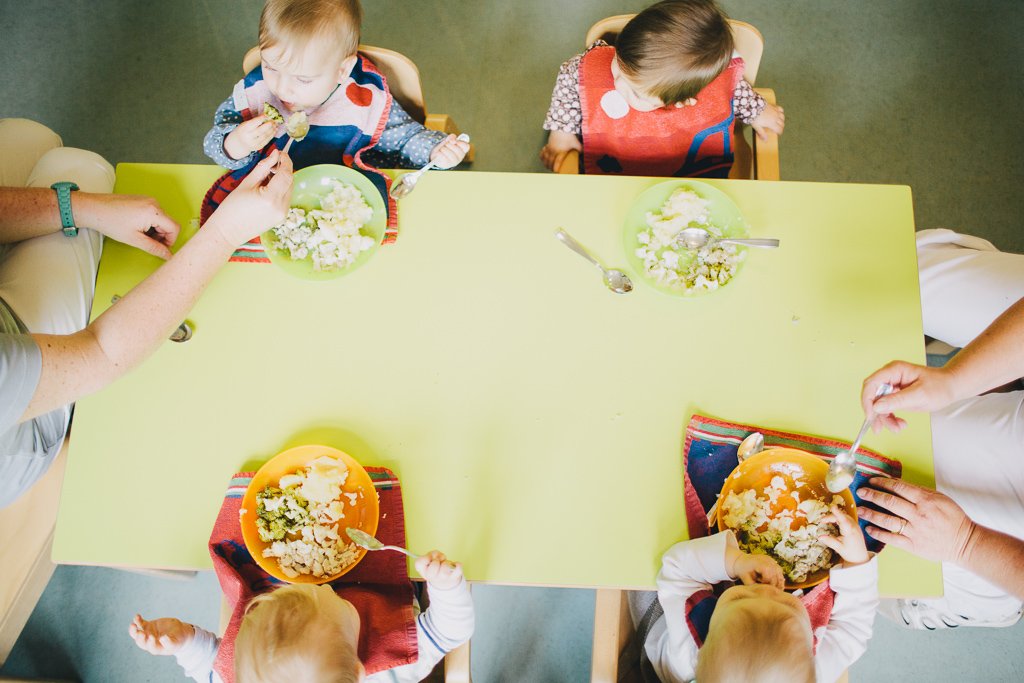 © Ville de Luxembourg, Jeanine Unsen
© Ville de Luxembourg, Jeanine Unsen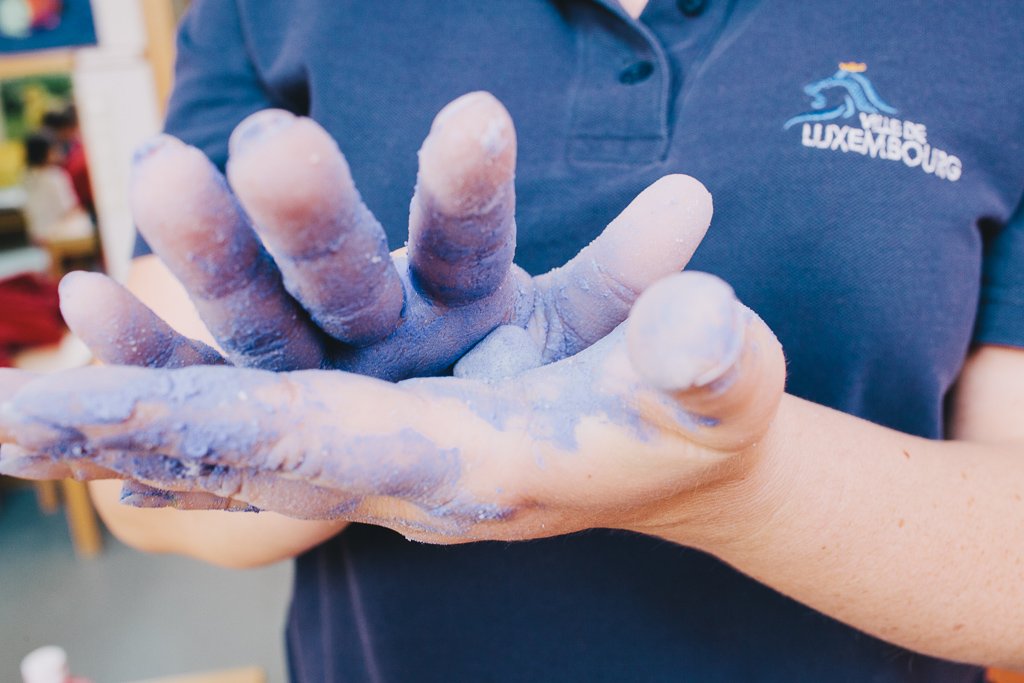 © Ville de Luxembourg, Jeanine Unsen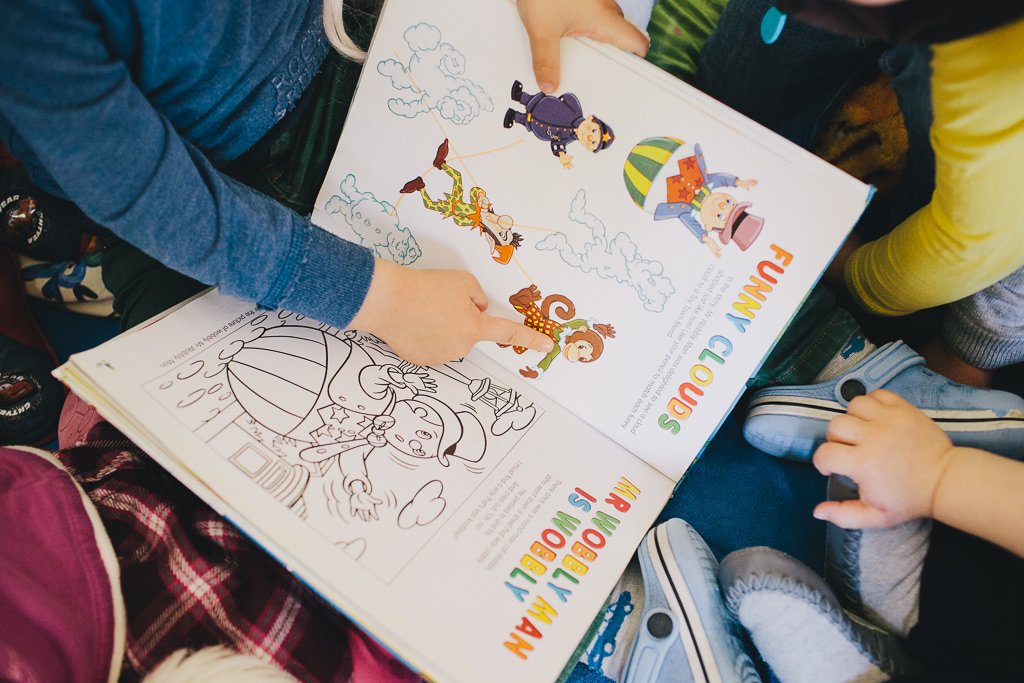 © Ville de Luxembourg, Jeanine Unsen
1 5
A Luxembourgish-speaking environment
All children are welcome, regardless of their background or culture. The lingua franca in our crèches is Luxembourgish. This promotes the social integration of children of different nationalities, languages and cultures, and strengthens social cohesion in a multilingual context. For children who will go on to a Luxembourgish public school, learning the local language helps them to enter this new phase with confidence.
A committed and qualified team
A motivated team of qualified educators, paediatric nurses and helpers are constantly committed to the well-being of your child during their time at the crèche. 80% of the staff hold a qualification in social and educational development, and specialise in caring for babies and young children.
High-quality meals
Our team of professional cooks works closely with a dietician to prepare healthy and balanced meals and snacks using seasonal, organic and certified fresh foods. These are sourced locally or from within the Greater Region.
Meals are adapted to the age of the children and meet the appropriate nutritional recommendations. The "Gesond iessen, Mei bewegen" quality label was awarded to Luxembourg City's crèches for their efforts in promoting a healthy diet.
If, for health reasons, a child has specific nutritional needs, as confirmed by a doctor, they will be given a special diet.
Living space
The equipment and teaching materials used are designed with little ones in mind: they are adapted to their size, promote their autonomy and encourage their natural curiosity. All crèches comply with the relevant health and safety requirements. The municipal crèches all have large playgrounds.
Enrolment
Municipal crèches are reserved for families who live in Luxembourg City and have an employment contract. Priority is given to children from single-parent or socially disadvantaged families.
To enrol your child, contact the Service Crèches (Crèche Department) directly (contact info at the bottom of the page) for an on-site appointment.
Pricing
| Enrolling your child | Billing |
| --- | --- |
| Full-time | Fee for 50 hours/week + 5 meals/week |
| Part-time (morning) | Price for 25 hours/week + 5 meals/week |
| Part-time (afternoon) | Fee for 25 hours/week (without meals) |
Rates adapted to your finances thanks to the childcare service voucher scheme
The childcare service voucher scheme entitles recipients to three hours of free childcare and/or a few hours of childcare at moderate rates for children under 13, or who have not completed primary education. The parents' financial contribution to the nursery is based on their income and the number of children enrolled. The child must be registered with the CSA scheme.
Adaptation
Provision is made for a period of adaptation when children are first admitted. This means that one of the parents can be present while the child gradually gets used to life at the crèche before full admission.
Practical details regarding the organisation and operation of the crèche will be provided when the child is admitted.
Other crèches in Luxembourg City
In addition to the services offered by the city's municipal crèches, childcare services are offered by a number of other providers in Luxembourg City, including over 40 crèches accredited by the Ministère de l'Éducation nationale, de l'Enfance et de la Jeunesse (Ministry of Education, Children and Youth):