In short
The Mobility Plan is a strategic plan for the development of the City of Luxembourg's transport system over the next 10 to 15 years. It is essential that the plan dovetails with national plans and strategies, but it will also be crucial to take future developments within the capital into consideration – in particular with regard to land development projects, which will affect the number of residents and workers in the city.
Strategic plans
A similar mobility plan was recently defined at national level – PNM 2035 (Plan National de Mobilité). The planning work for both initiatives can therefore be comprehensively and effectively coordinated.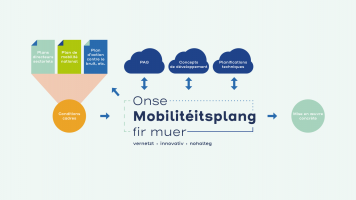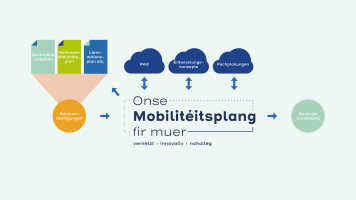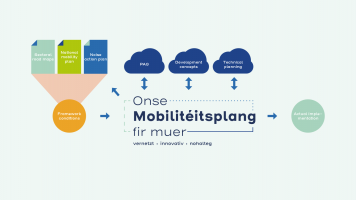 Go back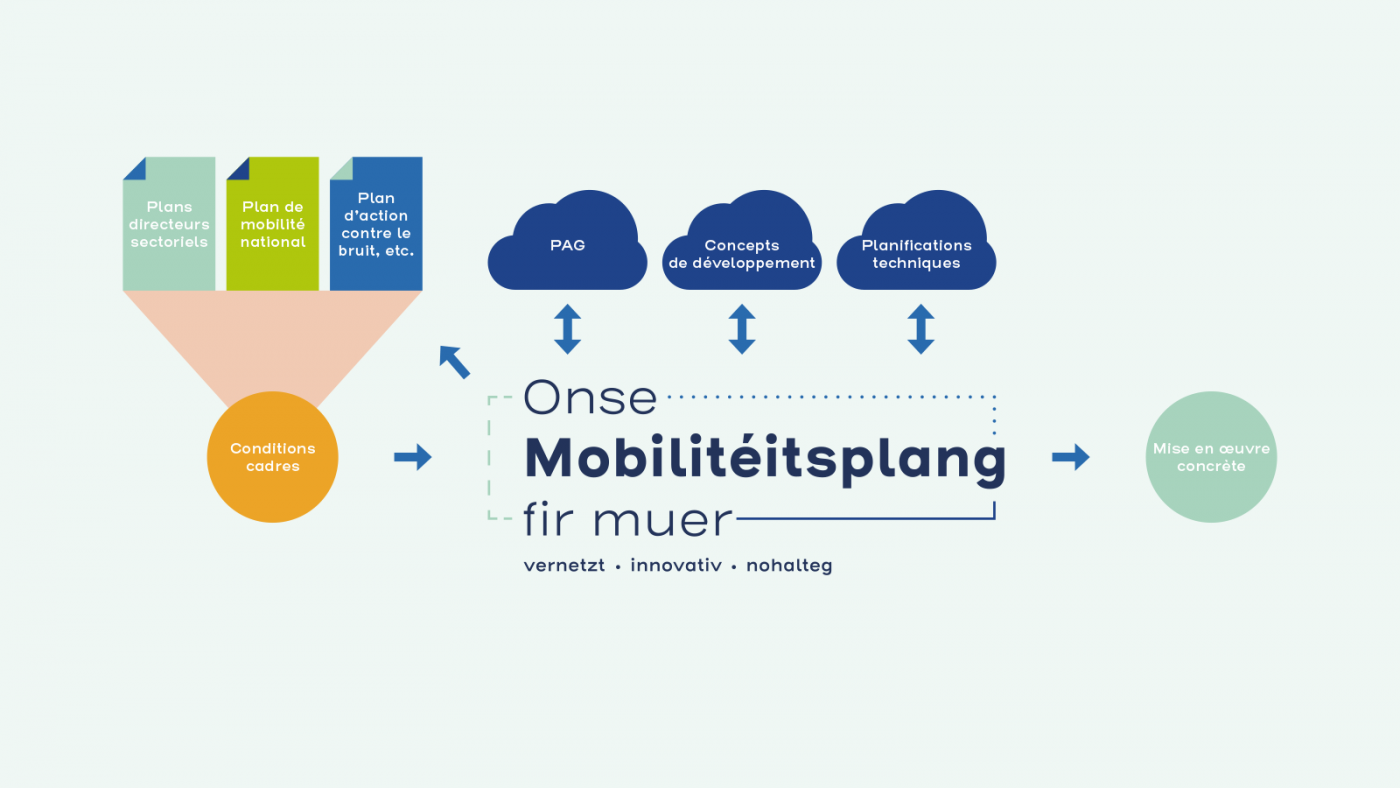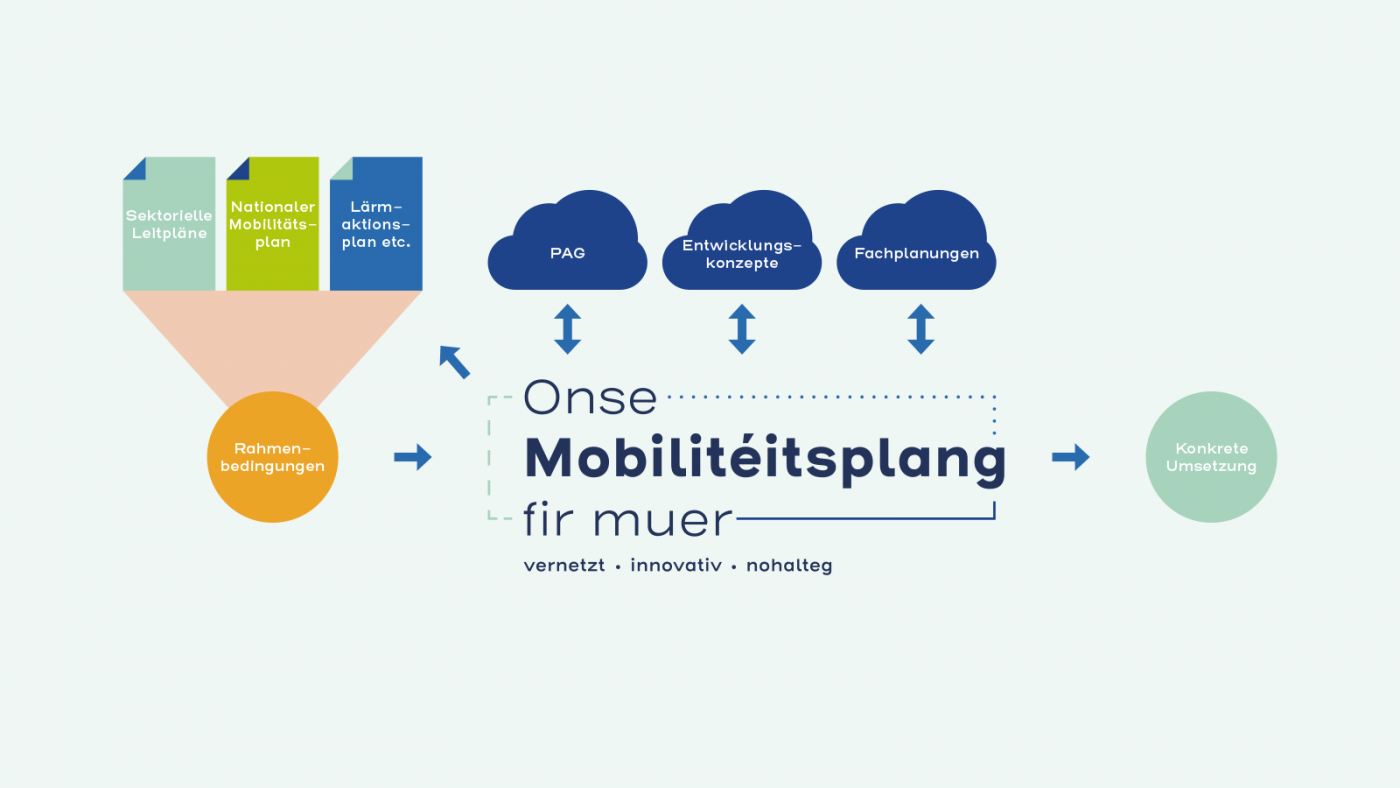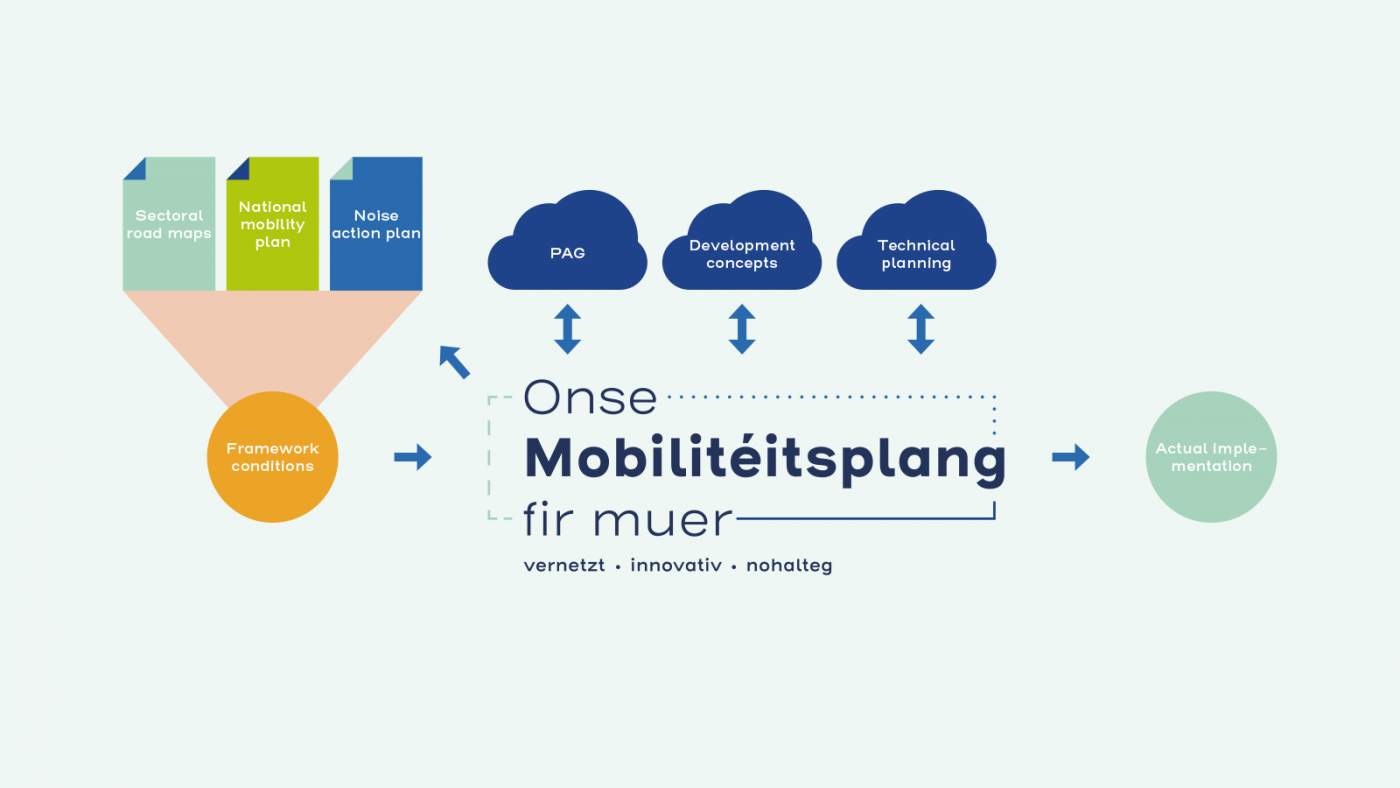 1 3
The dovetailing of all these strategy plans means both that existing framework conditions can be taken into account and that what is learnt during the process of creating the Mobility Plan can be fed into other specialist concepts and plans.
To understand the nature of the Mobility Plan, it is therefore important to note that the plan will essentially not produce results in the sense of tangible specialist plans that can be implemented right away. Rather, the plan is centred around fundamental strategies from which tangible measures can then be derived as the next stage of the process, before being further developed in the detailed plans with a view towards implementation.
That said, at various points there will certainly also be the opportunity to derive and implement more immediate measures – so-called quick wins. This remains to be seen in the subsequent planning phases, however.