Overview
The aim of the mobility plan is to outline the infrastructure and transport services that we want and need to guarantee mobility in our city.
The continuing growth of the population and the business sector will present great challenges for the City of Luxembourg. Easy access to both the city centre and its surrounding urban areas should be guaranteed by a sustainable inner-city transport system that includes appealing travel options besides driving. To ensure the best possible protection of the environment, it should be possible to make most journeys using ecomobility transport modes as part of an efficient public transport network with innovative travel solutions. In addition, commuters should be able to easily reach the capital and move around the city using ecomobility transport options without losing too much time on their way to their destination.

The Mobility Plan is being drawn up in collaboration with the public, as well as relevant institutions and stakeholders from civil society.

You are also invited to make your contribution to the Mobility Plan.
The process
Work on the Mobility Plan began in the summer of 2021, and the process was carried out in four stages:
Phase 1: Preparation and analysis
Phase 2: Mission statement, targets and scenarios
Phase 3: Strategies and definition of actions
Phase 4: Roadmap and evaluation concept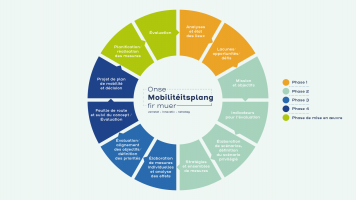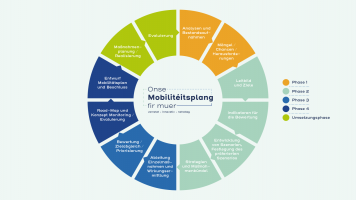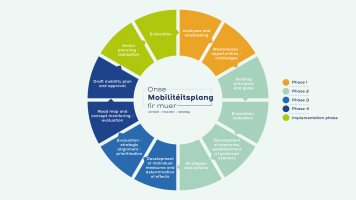 Go back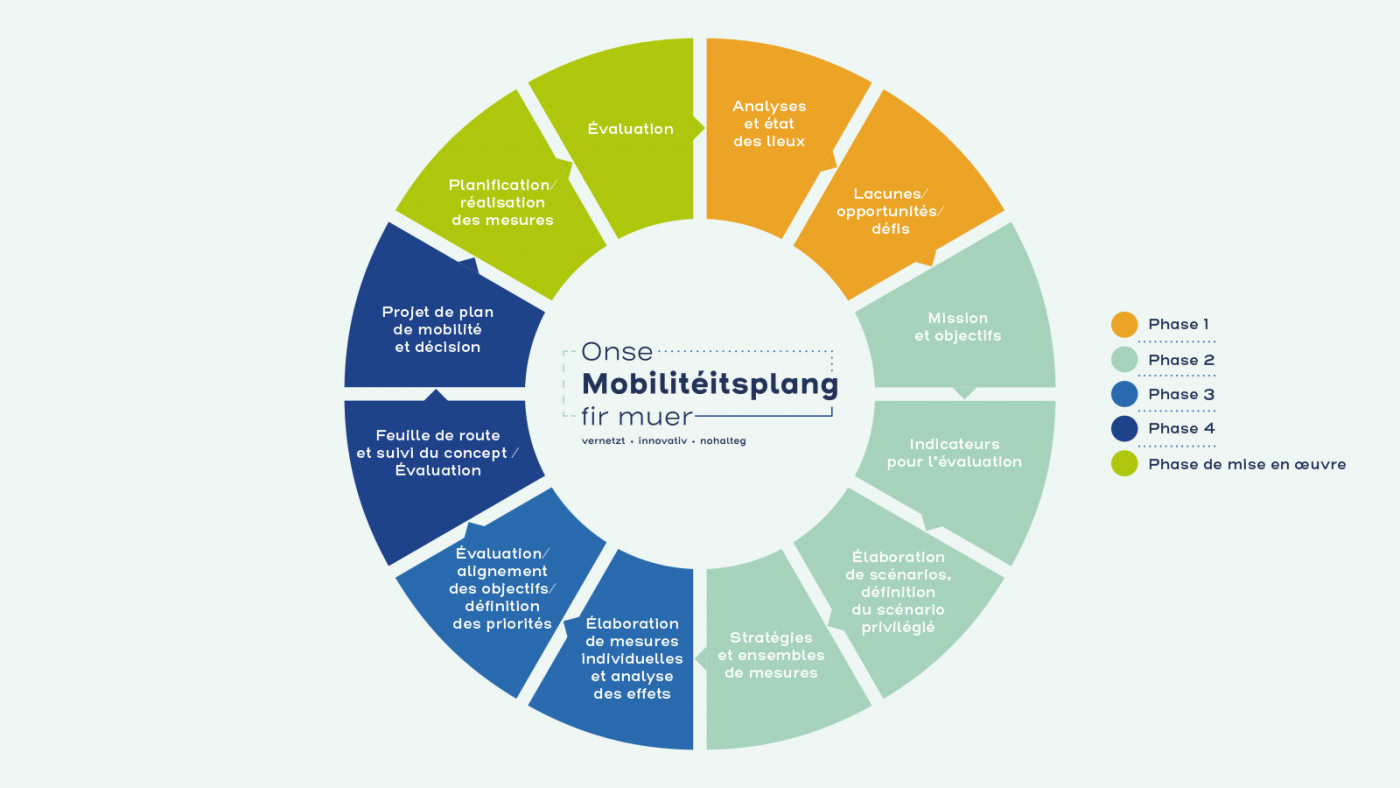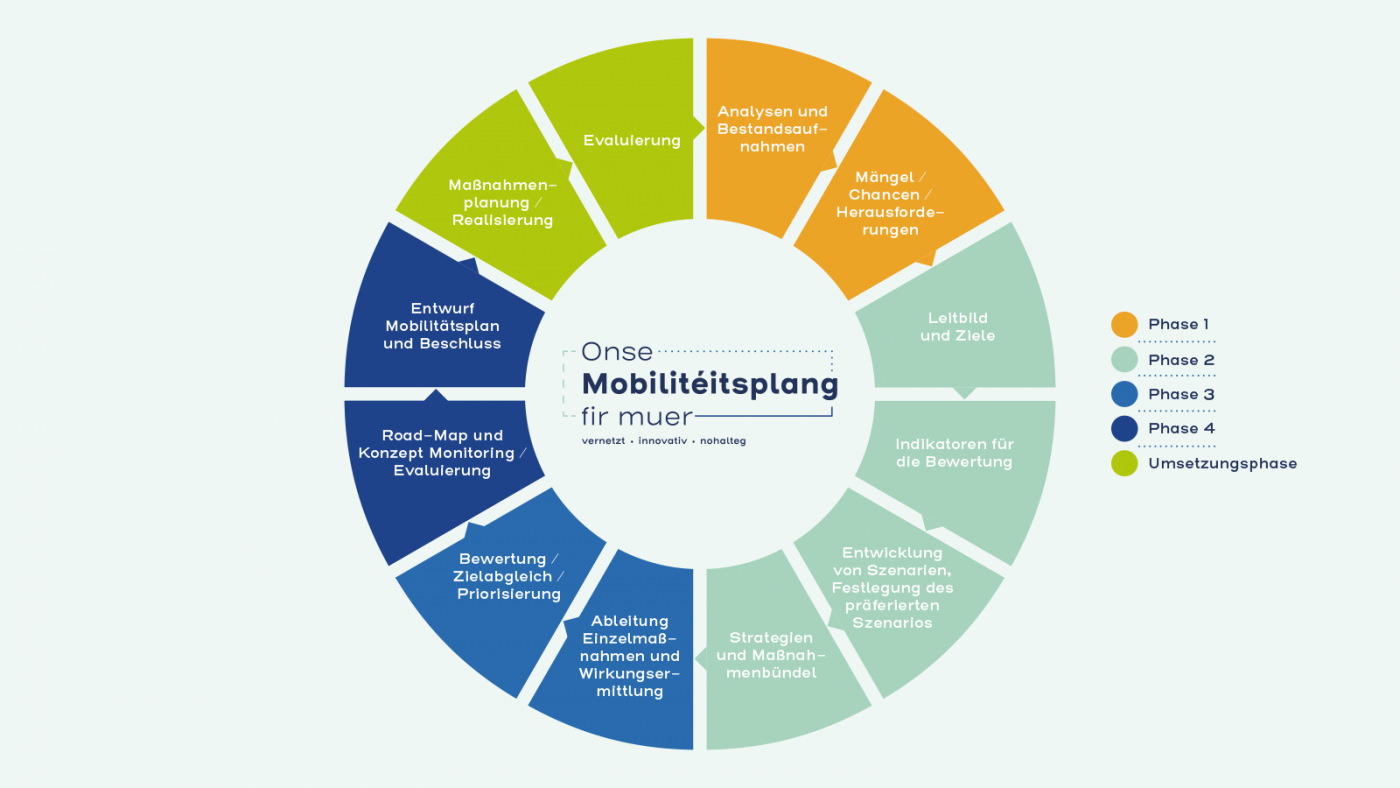 1 3