In short
The Mobility Plan for the City of Luxembourg will be drawn up in accordance with local government stipulations and decisions, and will involve close collaboration with the public as part of the associated citizen participation strategy.
In order to effectively engage local interest groups from public bodies, associations and organisations, as well as groups from trade and commerce, there will also be a Mobility Advisory Committee to provide support. Local government will also be represented on the committee, in order to ensure close contact across the consultancy and decision-making levels.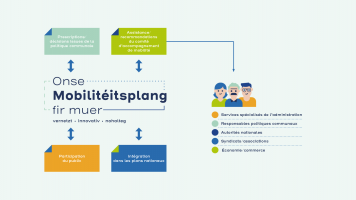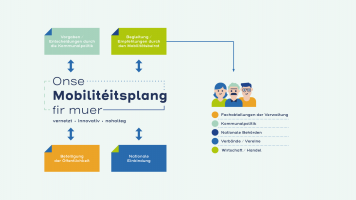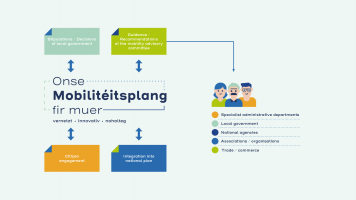 Go back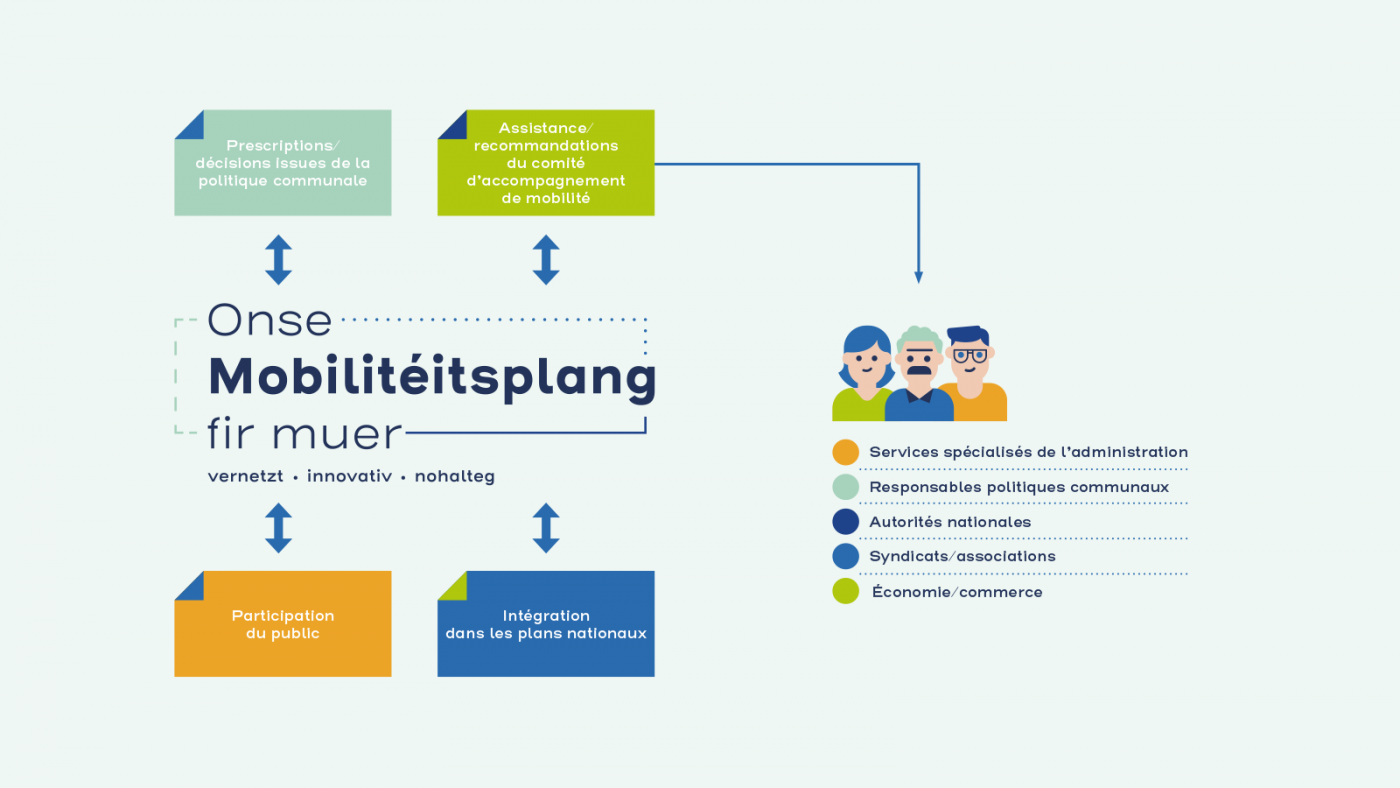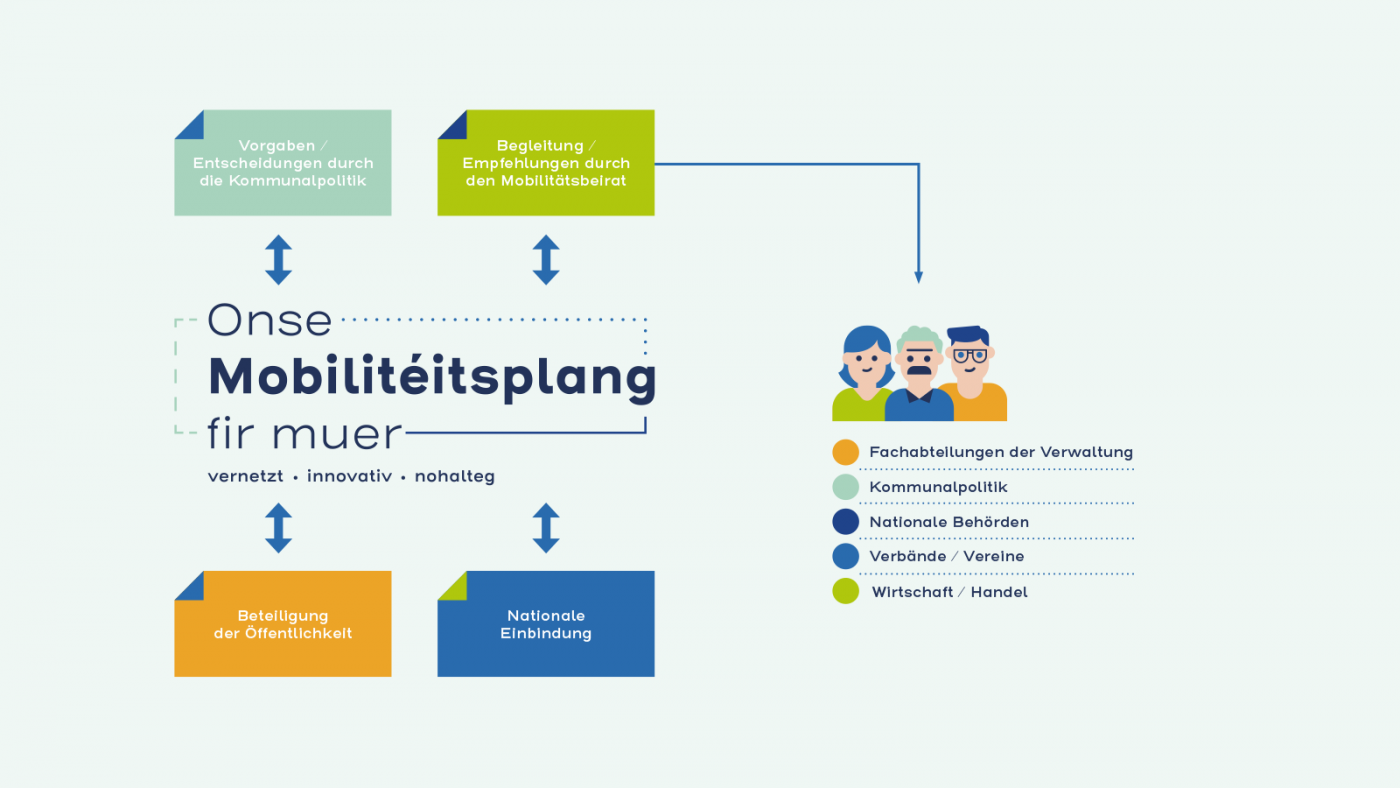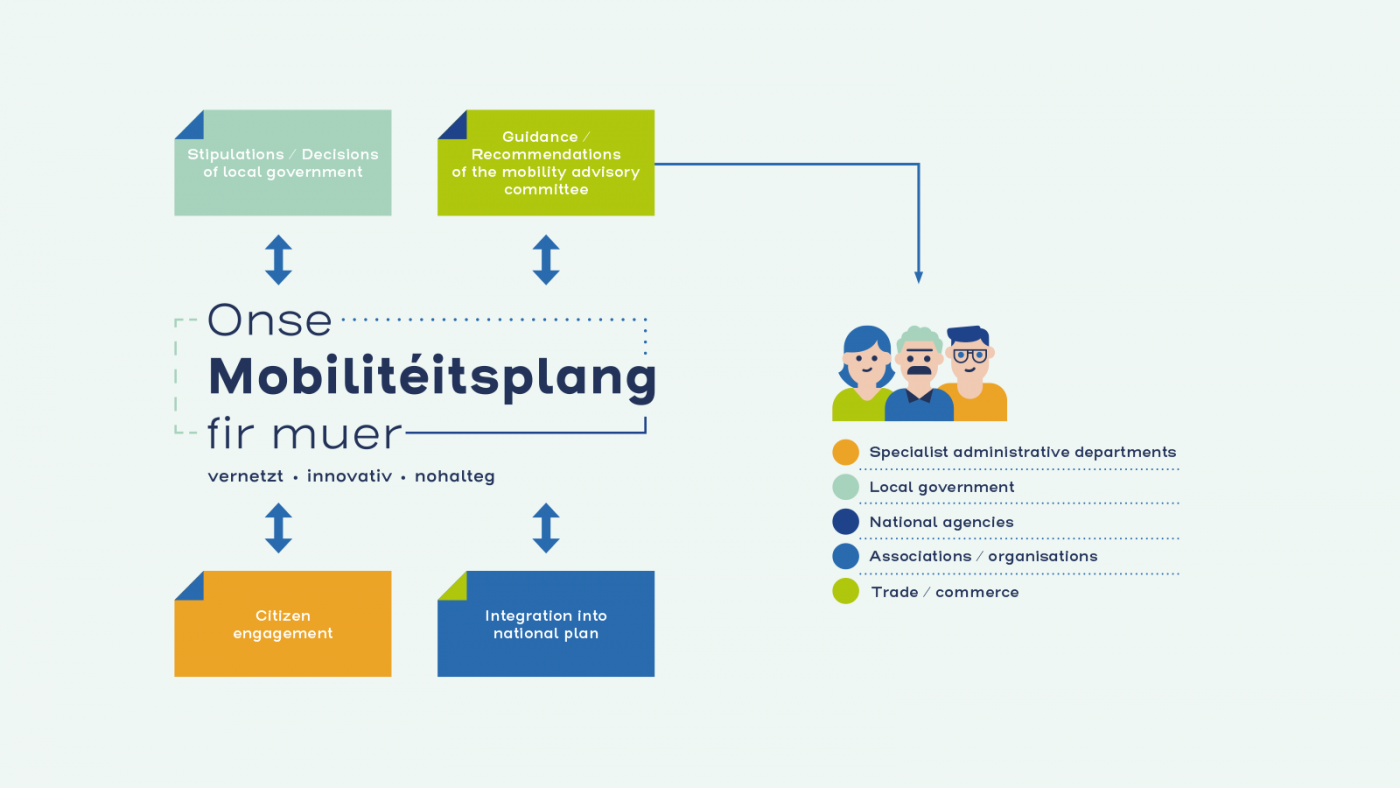 1 3
Mobility Advisory Committee
The Mobility Advisory Committee is responsible for the following tasks:
Explaining the contextual relationships and providing progress updates (administrative body and the relevant planning specialists)
Discussing the results (analyses/strategies/concepts/measures) and developing recommendations for completing/verifying these results
Incorporating the views and perspectives of the parties and stakeholders involved
Establishing common perspectives with a view to achieving the maximum possible consensus for the strategies and measures around implementation
Supporting these common perspectives within the relevant committees of the parties and stakeholders
The Mobility Plan project team will attend each committee meeting to share the team's expertise. Where necessary or practical, other experts and stakeholders can also be invited to the meetings to address specific topics.
The Mobility Advisory Committee essentially has a key advisory function. Their aim is that, wherever possible, strategies, concepts and measures will already meet general consensus and agreement before they are put before local government for a decision. Various perspectives will be represented in order to ensure that the committee's work is transparent.