Smartphone app – cityapp
Download our free smartphone app "cityapp – VDL", available in English, French or German. The app will automatically open in the same language as your phone, but you can change your language preferences in the app's settings.
Download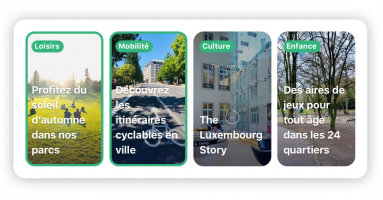 Go back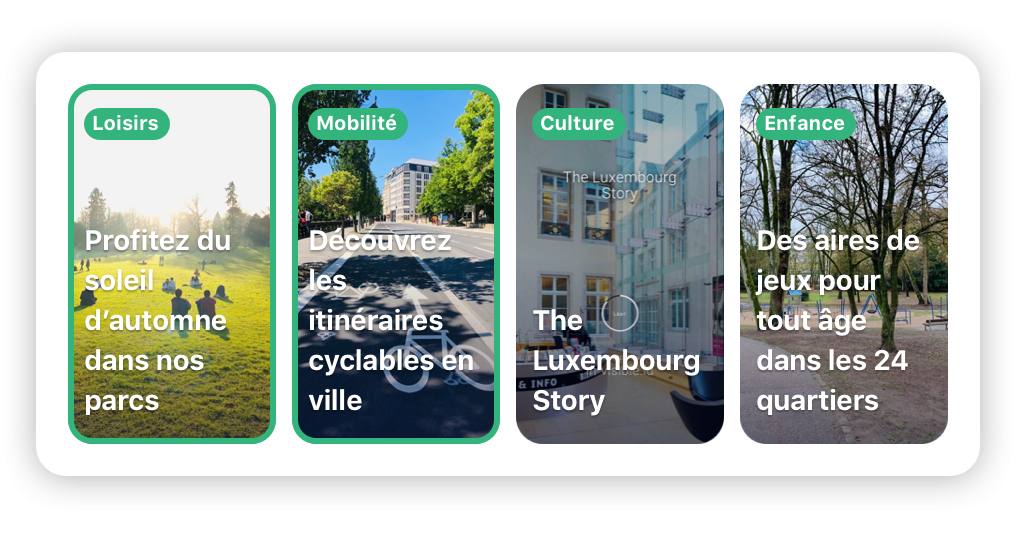 1 4
Home
Customise the app according to your preferences: get all the information you want at a glance on your home screen.
Add shortcuts to information that is relevant to you, such as:
Upcoming real-time departures of the tram and your favourite bus lines
Number of spaces available in your favourite car parks
Number of bikes/docking stations available at your favourite vel'OH! stations
See when the Pfaffenthal elevator is open/closed
Upcoming waste collections
Weekly reports on the quality of your drinking water
Your favourite points of interest
Ideas for things to do based on your preferences
Real-time quality of the air you are breathing
Current weather in the city
Long press on the widgets to arrange them to your liking, edit them, or delete them when they are no longer needed. Push notifications can also be enabled for most of the widgets.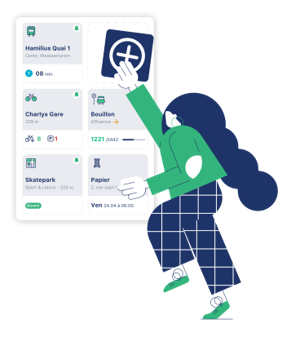 Explore
Go to the "Explore" tab to check out everything that the city has to offer near your location, such as upcoming events based on your preferences, points of interest, playgrounds, parks, sports facilities, museums and cultural venues, to name but a few.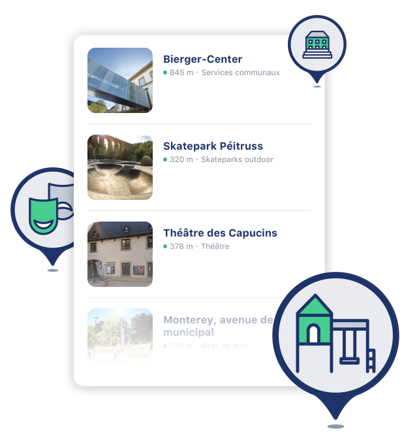 Getting around
The "Transport" tab contains everything you need to know about the various ways to get around the city:
All bus and tram lines/stops, including real-time departures
All car parks, including real-time availability of parking spaces
All active-travel options, including vel'OH! stations, cycle paths and cycling routes, and much more
All of the Carloh stations and taxi ranks dotted around the city
Full information about network disruptions
On the home screen, you can add a widget for your daily bus commute. This widget will then display, in real time, the arrival of the next bus at the stop closest to your location, out of the two stops saved to your commute. Not only that, you will be notified of any delays, works and detours along the route.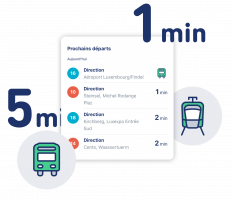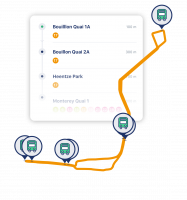 Go back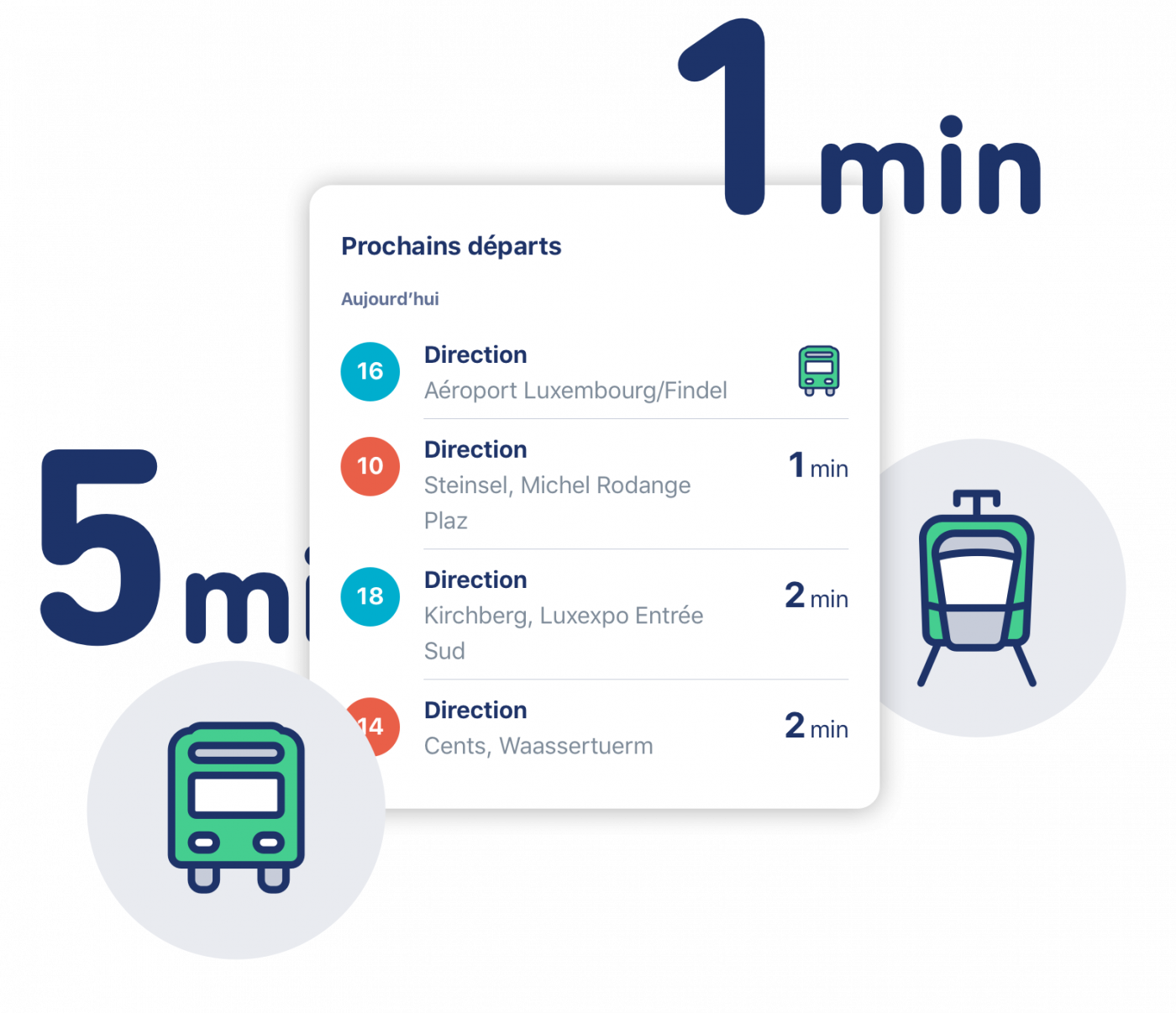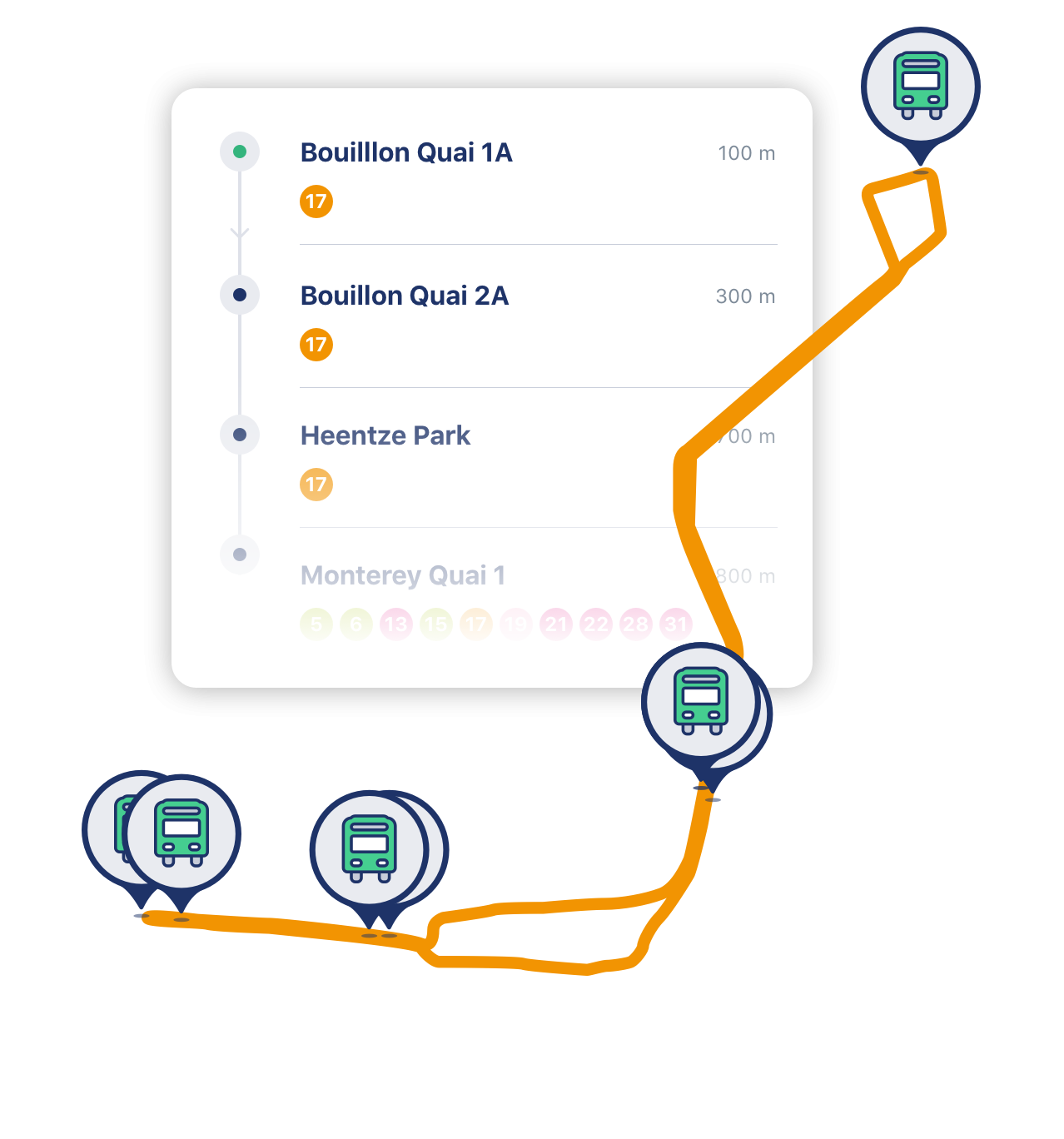 1 2
Services
The "Services" tab provides you with quick access to a variety of useful information and tools:
All City departments with an information desk and other points of interest such as public toilets and water fountains
All the latest news
Your waste collection schedule
Contact forms to report an incident, request information or suggest an improvement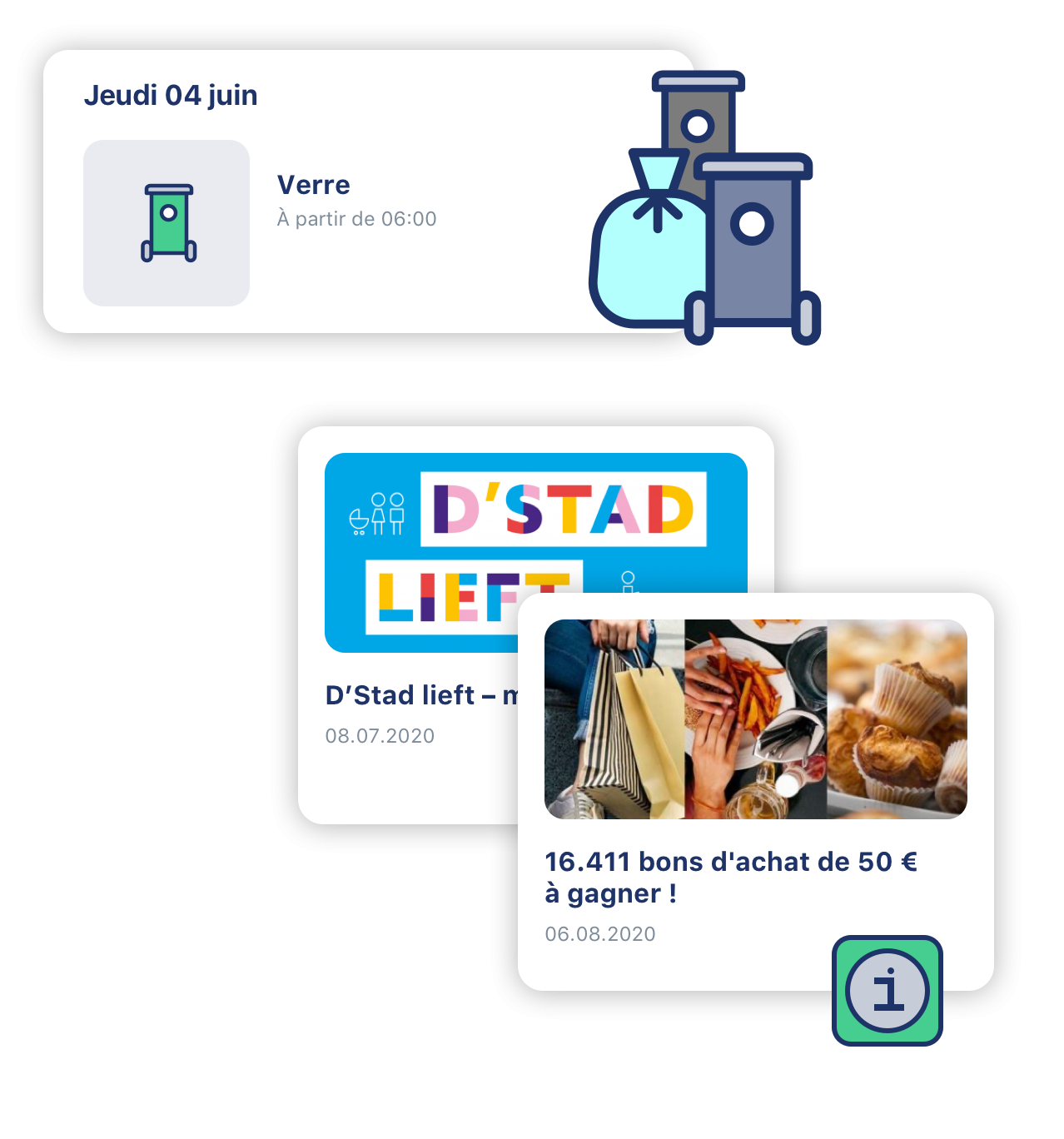 Notifications
This tab lists all your notifications. You can also enable push notifications for each widget to receive up-to-date information.
Support
If you have any questions about the new cityapp – VDL, please send an email to web@vdl.lu
In the event of technical problems, please send an email to the helpdesk: feedback@apart.lu