Description
Charles Schmitz, who was born in Luxembourg City on 9 July 1855, had a storied legal career. He was the son of a baker, who was a foreign national, and Charles himself acquired Luxembourgish nationality in 1876. He attended the Athénée before going on to study law. He started out as an independent attorney, setting up his practise at the intersection of Rue de la Côte d'Eich and Rue du Fossé.
In 1892, he was appointed attaché to the General Directorate for Justice in Paul Eyschen's government. As a trusted confidant of Minister of State Paul Eyschen, Director-General of Finance Mathias Mongenast, and Director-General of the Interior Henri Kirpach, he quickly rose through the ranks to become Head of Office in the Government. In 1893, he was made a judge in the Court of Auditors. In 1894, he was promoted to the position of judge in the Court of Assizes and became an examining magistrate in bankruptcy cases. In 1895, he was appointed judge in the Luxembourg district court.
A devout Catholic, in 1904 he joined a group of 500 people on the first Volkswallfahrt, a German pilgrimage to the Holy Land. The pilgrimage, organised by Oberst Heinrich-von Himmel-Agisburg, was meant for the masses, offering them affordable boat passage to the Holy Land. Schmitz participated in this pilgrimage Auf nach Jerusalem Deus lo vult and subsequently recounted his experience to Luxembourg society. During this trip, he was officially received by the patriarch of Jerusalem, who bestowed on him the tile of Knight of the Order of the Holy Sepulchre. In 1905, after returning to Luxembourg City, he was received as a high court judge by Guillaume IV, heir apparent to the grand ducal throne.
Charles Schmitz died after a short illness in his villa, "Marie de Bourgogne", which was located in the municipal park. He had lived there since 1887. This prestigious residence was built in 1869 by engineer Antoine Hartmann on the former recess of Fort Marie. It was demolished in 1940. The funeral procession to Notre-Dame Cemetery set out from this villa. All the judges from the High Court of Justice and the district court followed the hearse, which could hardly be seen under all the flowers and wreaths. A delegation of police officers was dispatched to the funeral. The religious ceremony was held at the Cathedral.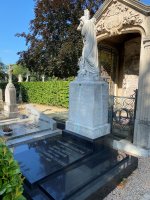 Go back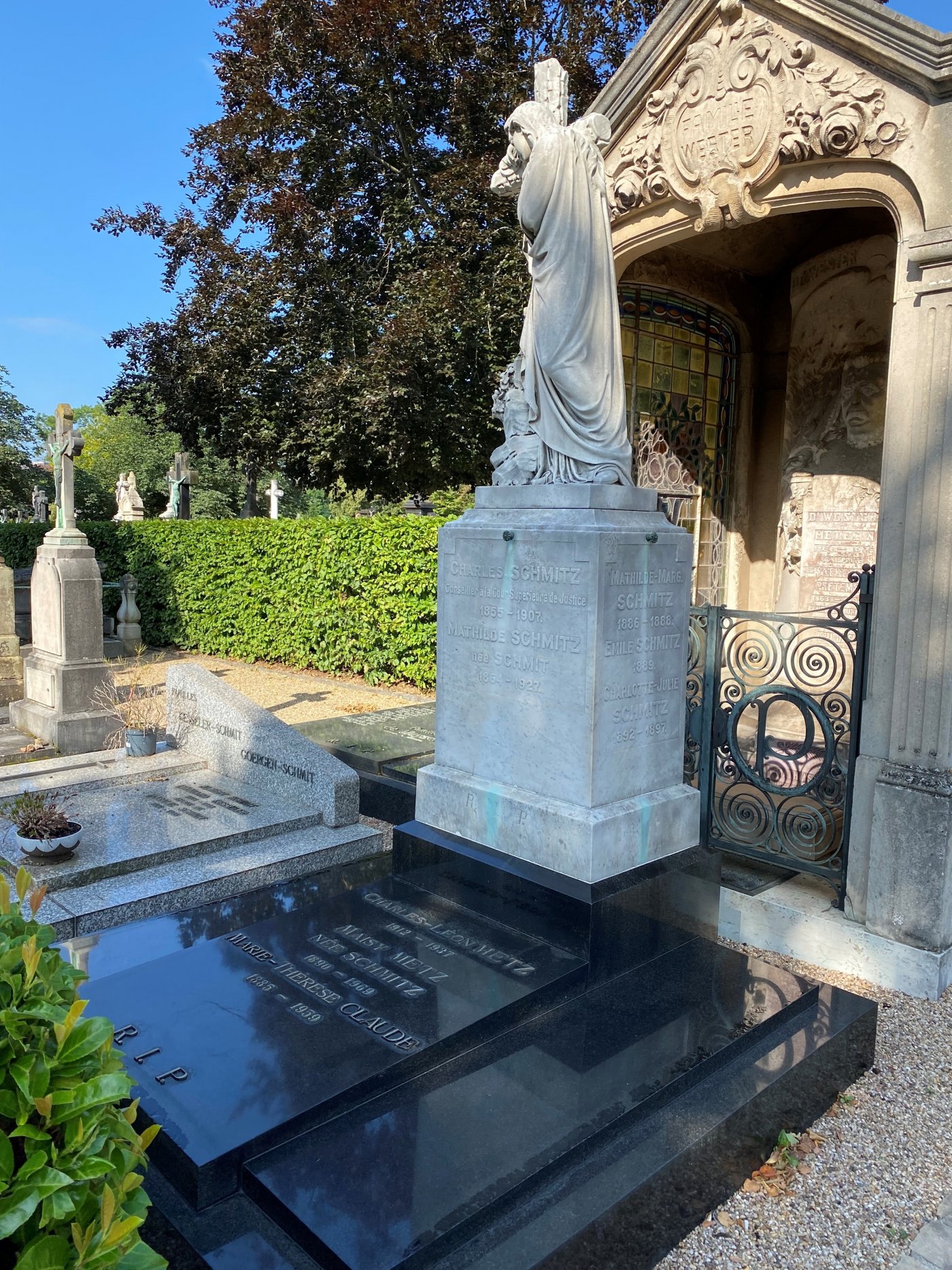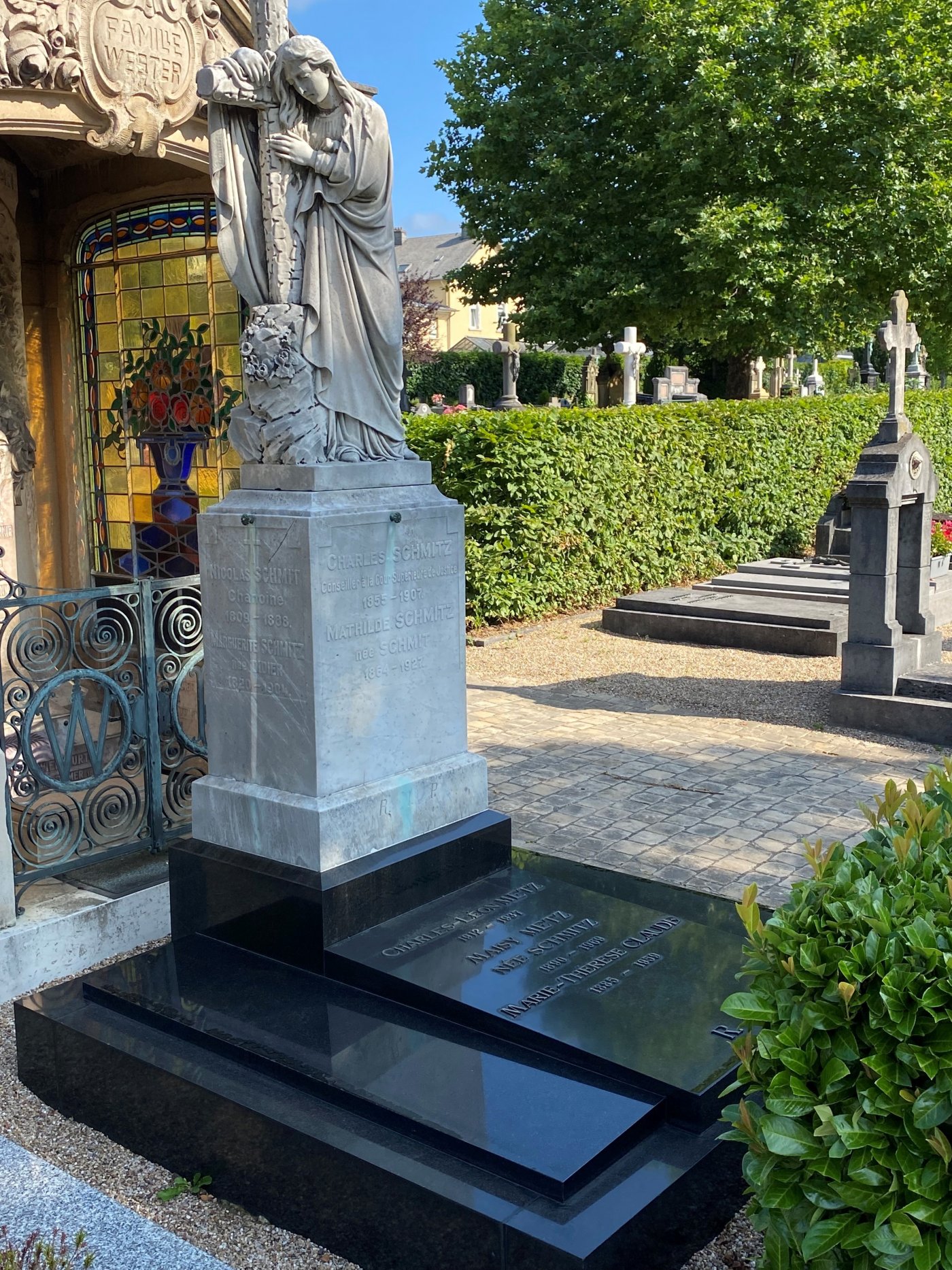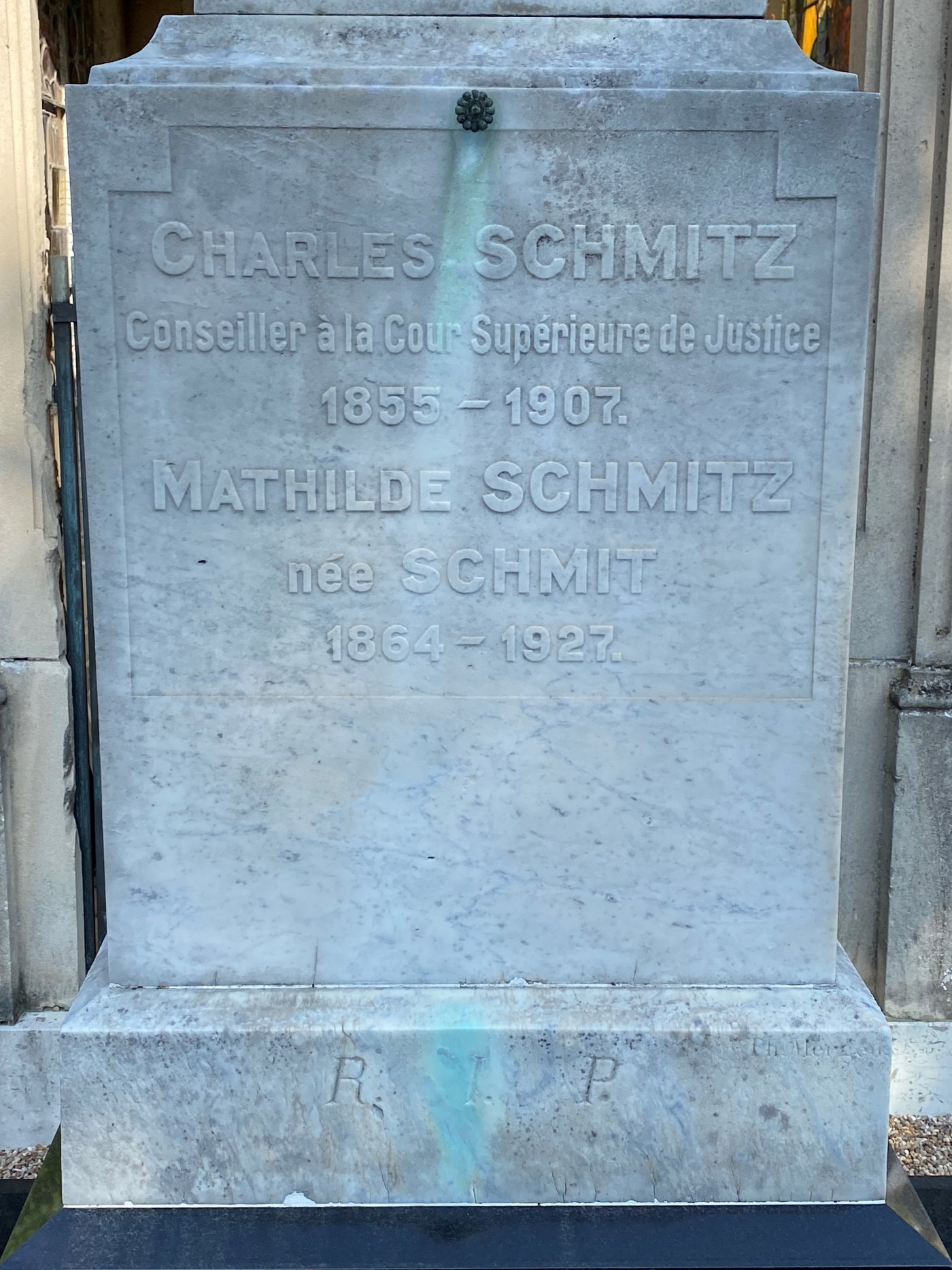 1 3