Introduction
Held every year since 2000, Luxembourg City's Fête de la Musique provides an opportunity for amateur and professional musicians to put on small free concerts in public spaces. Residents and visitors are treated to an eclectic mix of music performed in different languages while they take a stroll through the city's streets. It is always held on the Friday before 22 June.
Date, time and location
This year, the Fête de la Musique is back on 18 June. A series of small concerts will be held in Mansfeld Parc in Clausen, starting at 18:15.
Programme
This year's programme includes several Luxembourgish bands, which will be performing as part of the Klangbuer – Mansfeld Sessions on an outdoor stage in a unique setting in Mansfeld Park.
18:15–19:00: Lata Gouveia & Band - sold out
19:30–20:15: Fred Barreto Group - sold out
20:45–21:30: Tele-Port! - sold out
22:00–22:45: Klein - sold out
Free admission!
Exceptionally this year, owing to the public-health measures currently in force, reservations are required. So start booking your places for the Fête de la Musique concerts now on www.luxembourg-ticket.lu.
Important: All attendees must wear a face mask covering their nose and mouth for the entire event.
Lata Gouveia & Band
Lata Gouveia formed his band in 2013 and quickly made a name for himself. In addition to headlining several of Luxembourg's largest outdoor festivals, and performing to sold-out audiences at some of the country's most well-known rock venues, Lata has also produced two LP albums within the last five years, featuring a number of original songs. He has also performed as the opening act on national tours by Ayo, Charlie Winston, Alan Parsons, Kiefer Sutherland, Sting and others.
Fred Barreto Group
Fred Barreto is one of those musicians whose inimitable sound is instantly recognisable. A master of his craft, it is impossible not to be moved by his powerful sounds. Most at home when playing solid rock and raw blues, and it is impossible to compare him to other guitarists: Fred Barreto is an accomplished musician who does his own thing – and he does it with remarkable talent, skill and soul. This Luxembourgish quartet of impassioned blues and rock artists combines the timeless energy of rock music with the melancholic strains of the blues, and this can be felt – and seen – whenever they perform live.
Tele-Port!
Tele-Port! is a very energetic, multi-talented four-piece band. The band's compositions take off in multiple directions, teleporting listeners into different spaces. This is because each member of the band is an accomplished composer in their own right, and they bring their own personal touch to the band's music, which ranges from carefully arranged minimalist tunes to improvised, highly energetic pieces, which are totally at odds with their more groovy melodies. True to their name, they will transport you to multiple universes! Their music is as captivating as the musicians themselves, and their colourful live performances are sure to make for a matchless experience!
Klein
In his music, Jerome Klein works with contrasts within a minimalist framework to create misty melancholic atmospheres underscored by dark and sombre tones. In this pure, uncluttered setting, the listener is taken by surprise by flashes of light, explosions of energy and a kind of frenetic euphoria when the musicians give free rein to their passion. Although he has given us a glimpse as to what to expect, knowing Jerome Klein, spectators at his live show will be in for surprise!
Gallery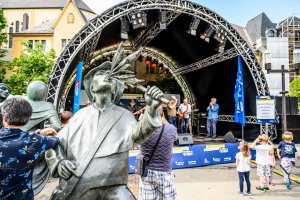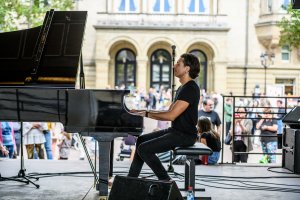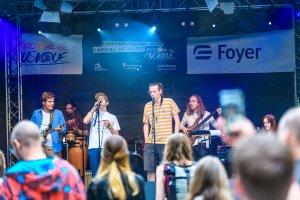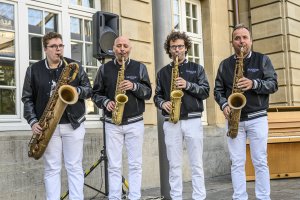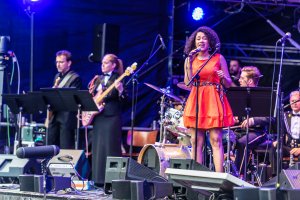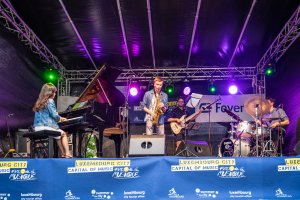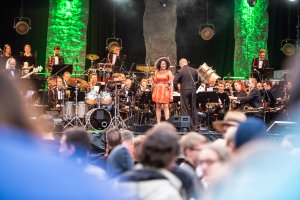 Go back
© Marc Lazzarini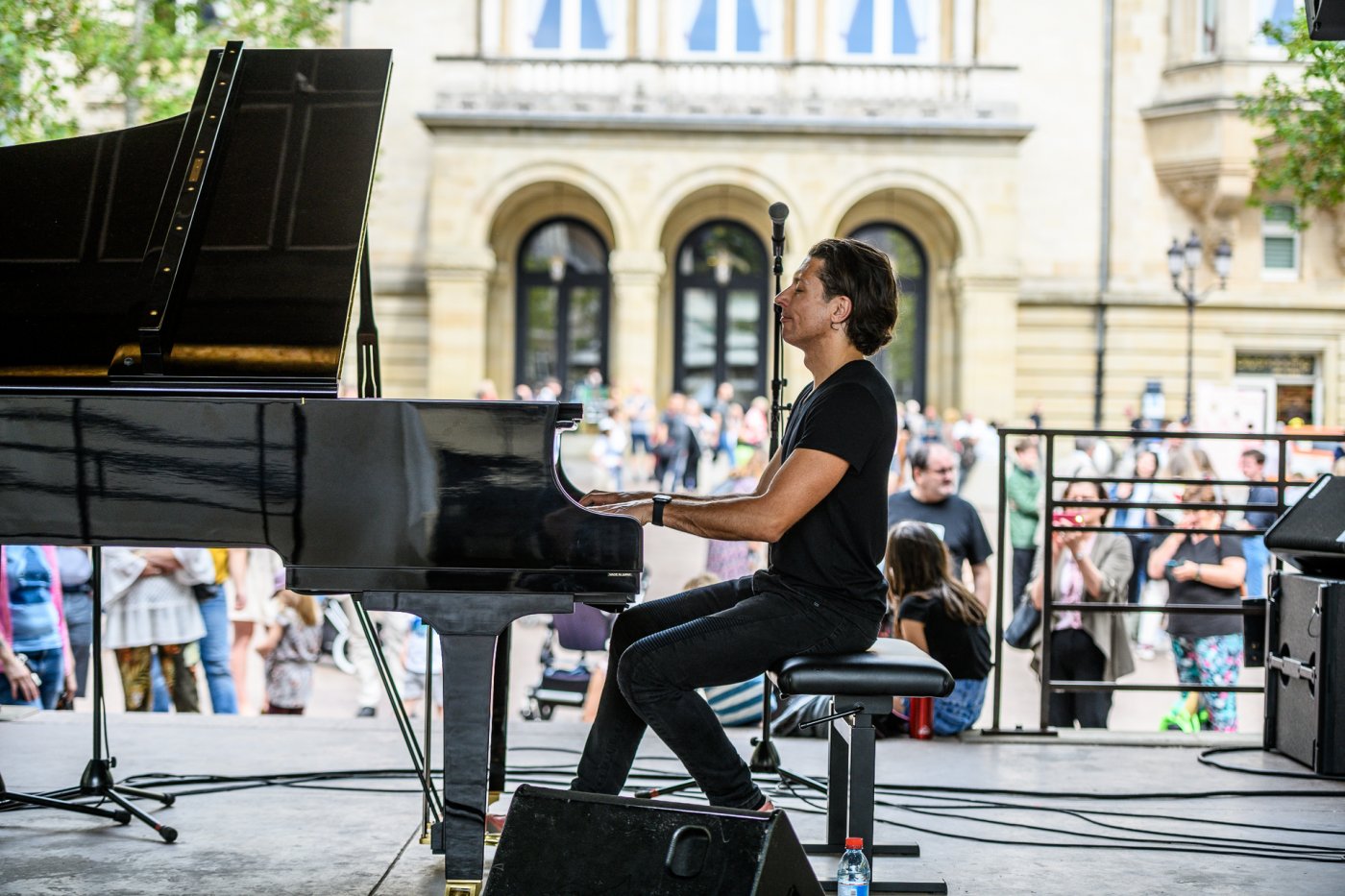 © Marc Lazzarini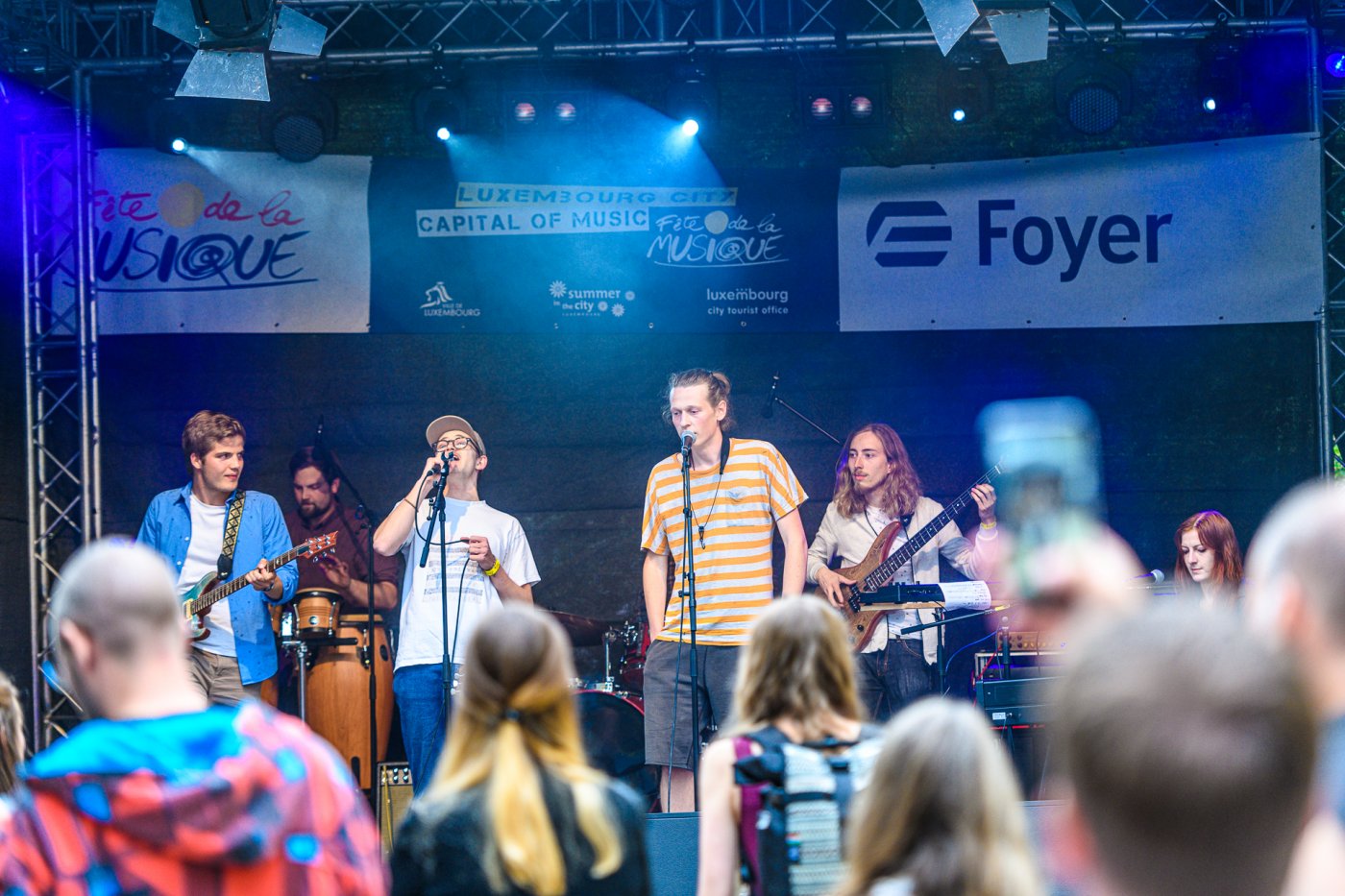 © Marc Lazzarini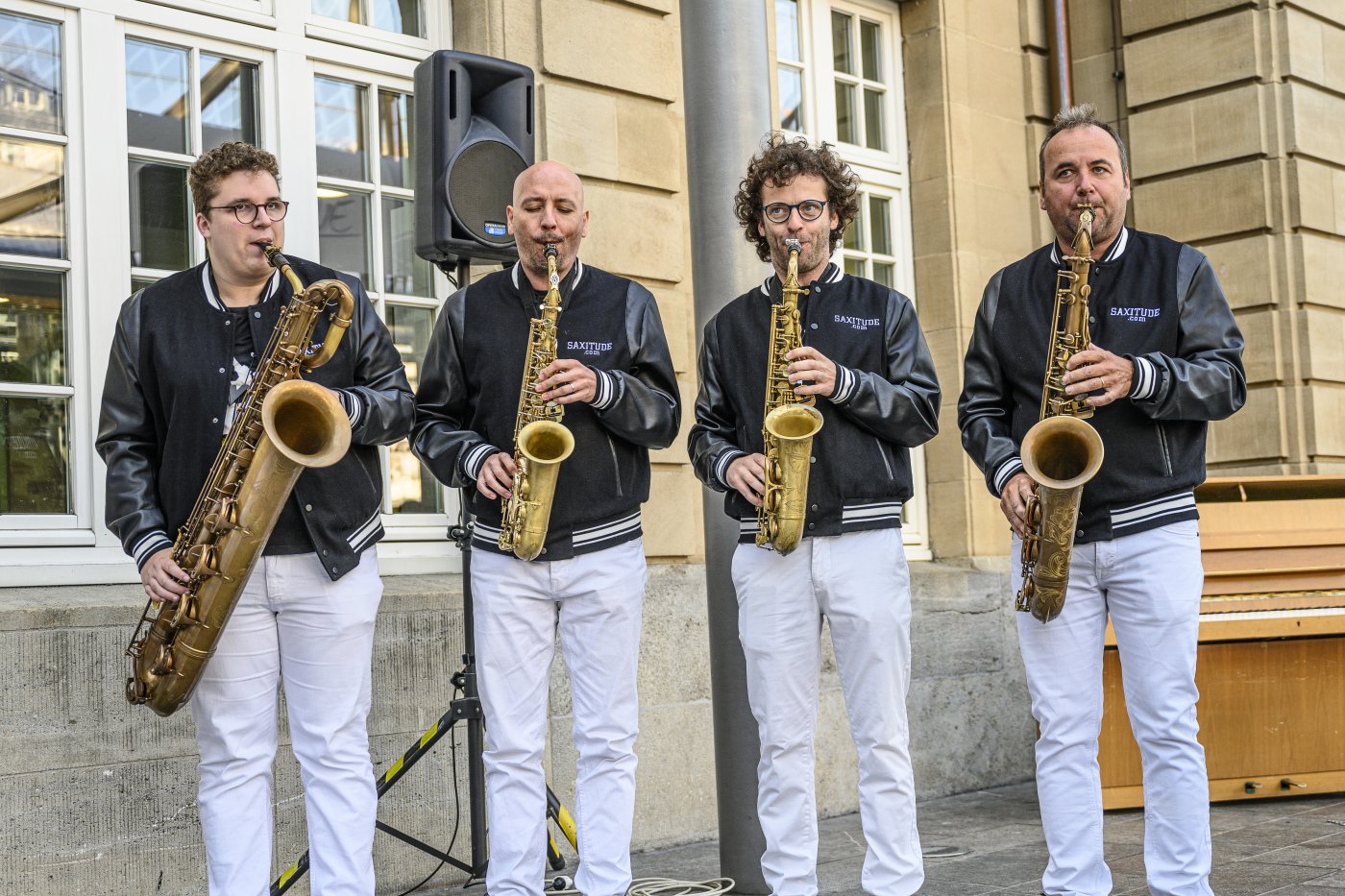 © Marc Lazzarini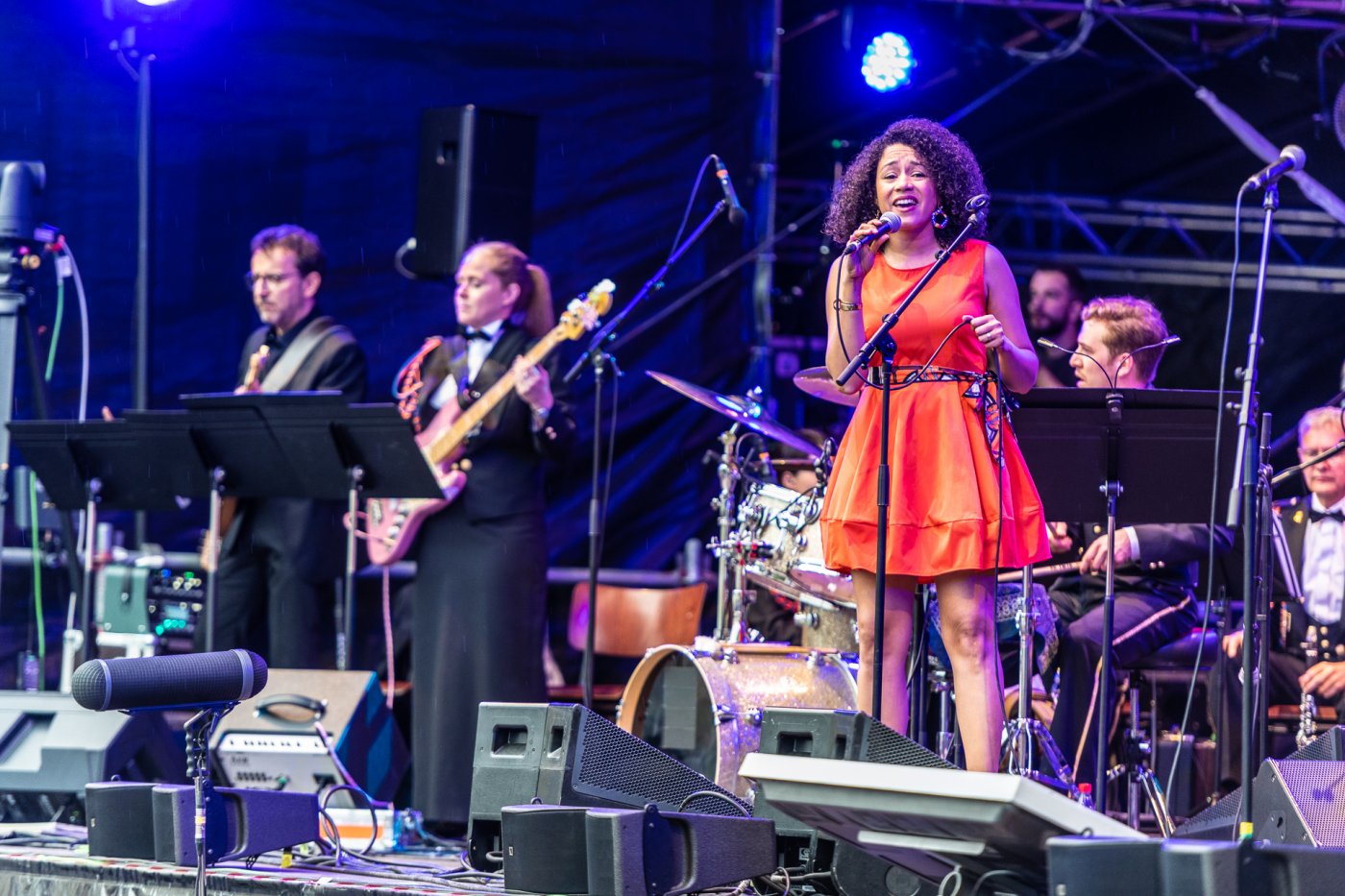 © Marc Lazzarini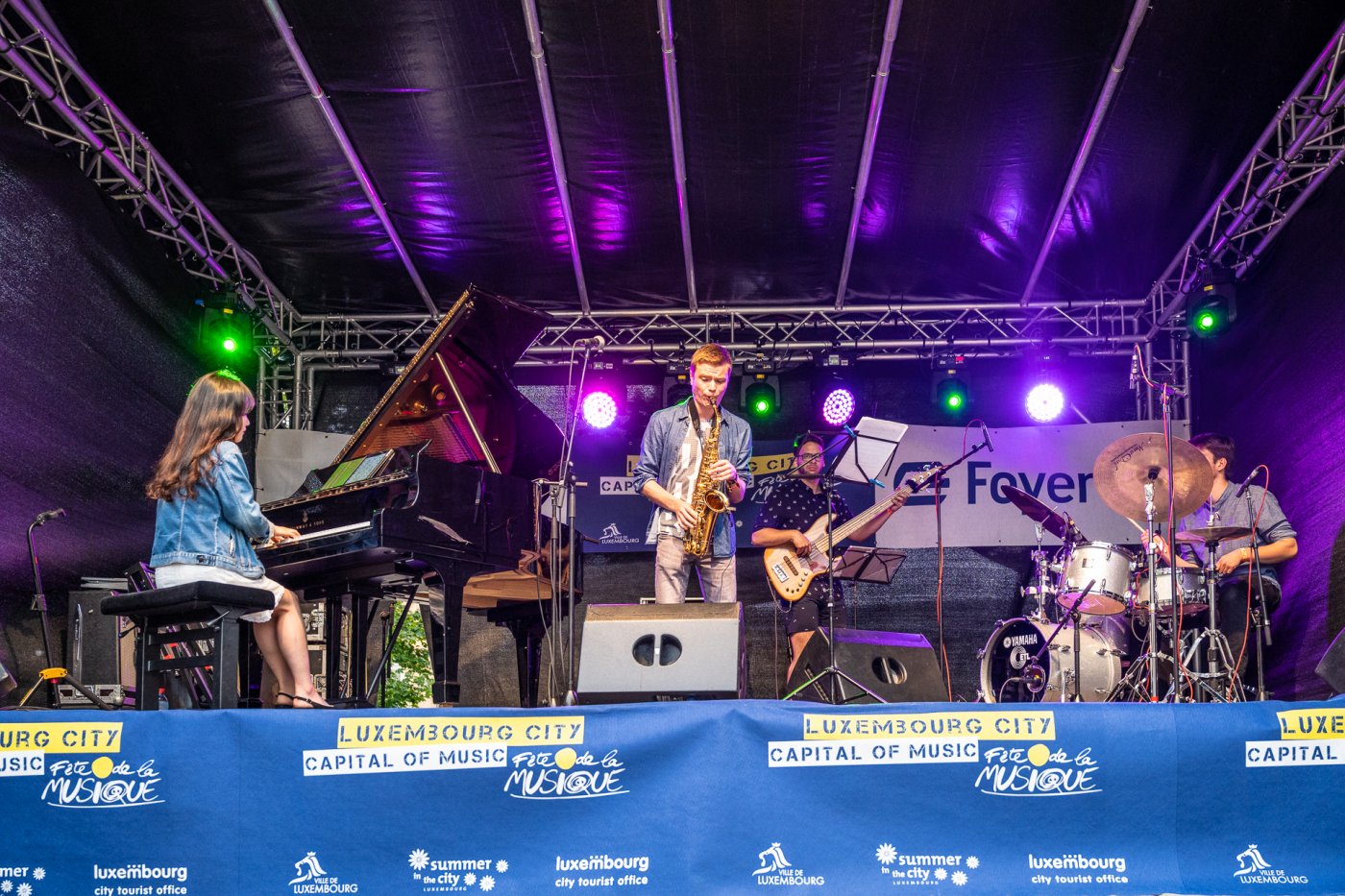 © Marc Lazzarini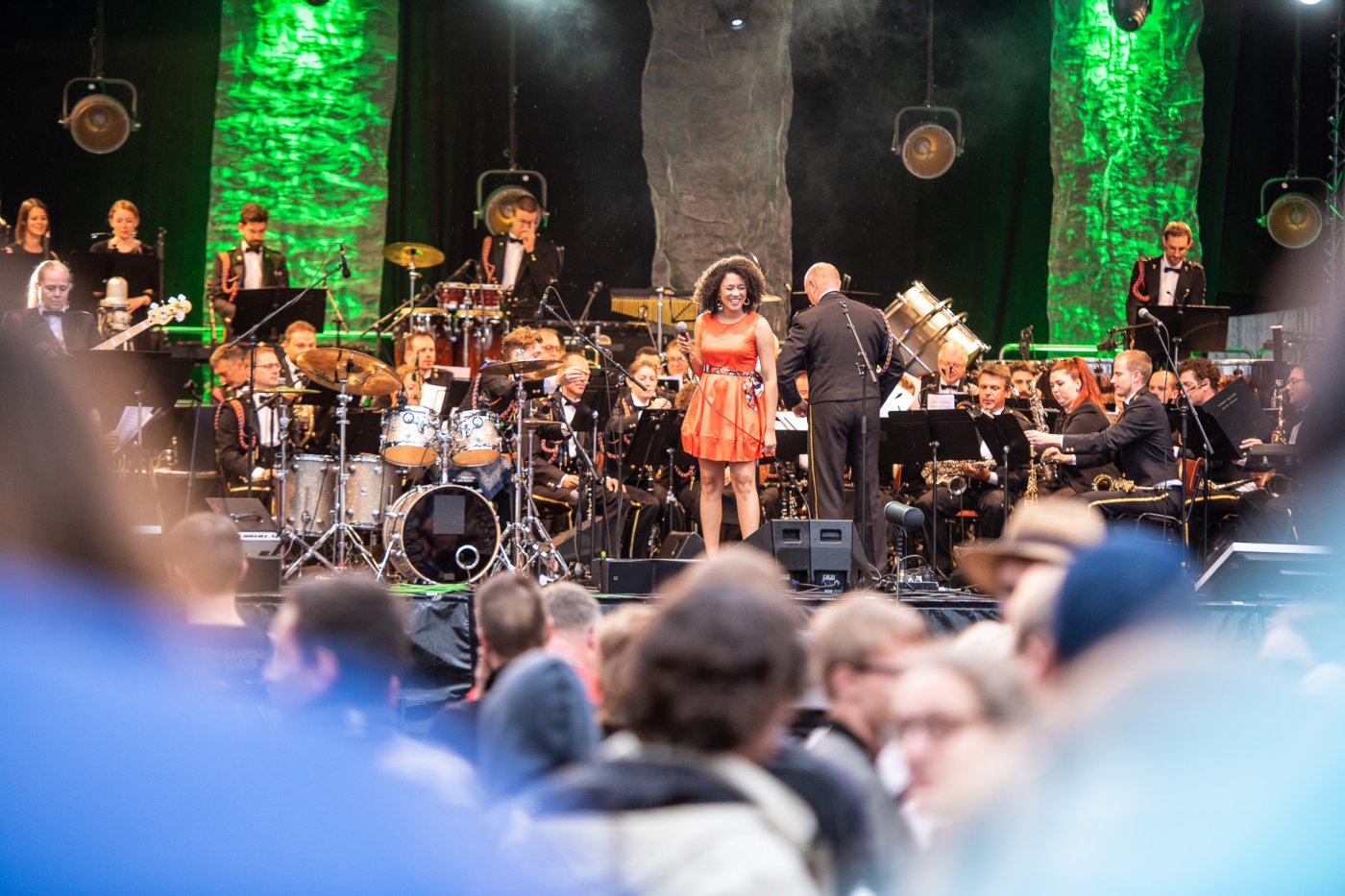 © Marc Lazzarini
1 7