Description
The tomb of Jules-Charles-Ernest van Damme (1854–1892) is in the shape of a high-back throne. The granite base is decorated with ornamental bronze grating. This headstone is draped with a ceramic wreath, which is quite unusual. It is much more common to hang wreaths made of real flowers on hooks afixed to the gravestone. A votive lantern completes the scene offered by this new style of tomb, which first began to appear at the end of the 19th century. The white limestone plaque displays meaningful highlights in the life of the interred, and symbolises what it meant to be a "citizen" at the time, i.e. a contributor to the economy, regardless of where one came from (Bruges) or where one worked (Luxembourg).
Jules-Charles-Ernest van Damme was both a Knight in the Order of Leopold – Belgium's highest civilian order – and an Officer in the Luxembourgish Order of the Oak Crown. In both cases, the distinctions were awarded by the sovereign at the time. Jules van Damme and his wife, Fortunée Hannuise (1840–1930), arrived in Luxembourg in 1871, after the Franco-German war. In March 1871, he was appointed as Belgian Consul in Luxembourg, and in 1882, Consul-General. He was Belgium's first official diplomatic representative in Luxembourg. Van Damme was very much part of the social scene in the city: he was one of the founding members of the "Casino de Luxembourg" in 1880 and indeed the only non-Luxembourger in the company, which was set up as a place for business men to meet. Under the governments of Félix de Blochhausen and Edouard Thilges, he oversaw the development of the "Prince Henri" railway system and the steel industry, and advised the Luxembourg government on the introduction of a Civil Code modelled on Belgium's.
In 1888, he took up the position of director of the Italian consulate, at a time when successive economic crises were forcing many poorer Italians to emigrate. At the same time, Luxembourg's steel industry was growing, and needed more labour. Early on after arriving in Luxembourg, van Damme became actively involved in charity work, and his wife would continue these efforts for some twenty years. Jules-Charles Ernest van Damme passed away on 21 March 1892 (not 1893, as displayed on his gravestone). He was given an official funeral. In attendance were an unarmed battalion from Luxembourg's Corps de gendarmes et volontaires (Gendarmes and Volunteers Corps), a military band directed by Gustave Kahnt, the Chair of the Chamber of Deputies, the Chair of the Council of State, the Minister of State, two ministers and several deputies, members of the diplomatic corps and representatives of the Belgian government.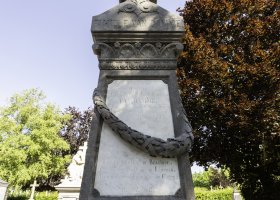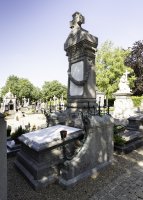 Go back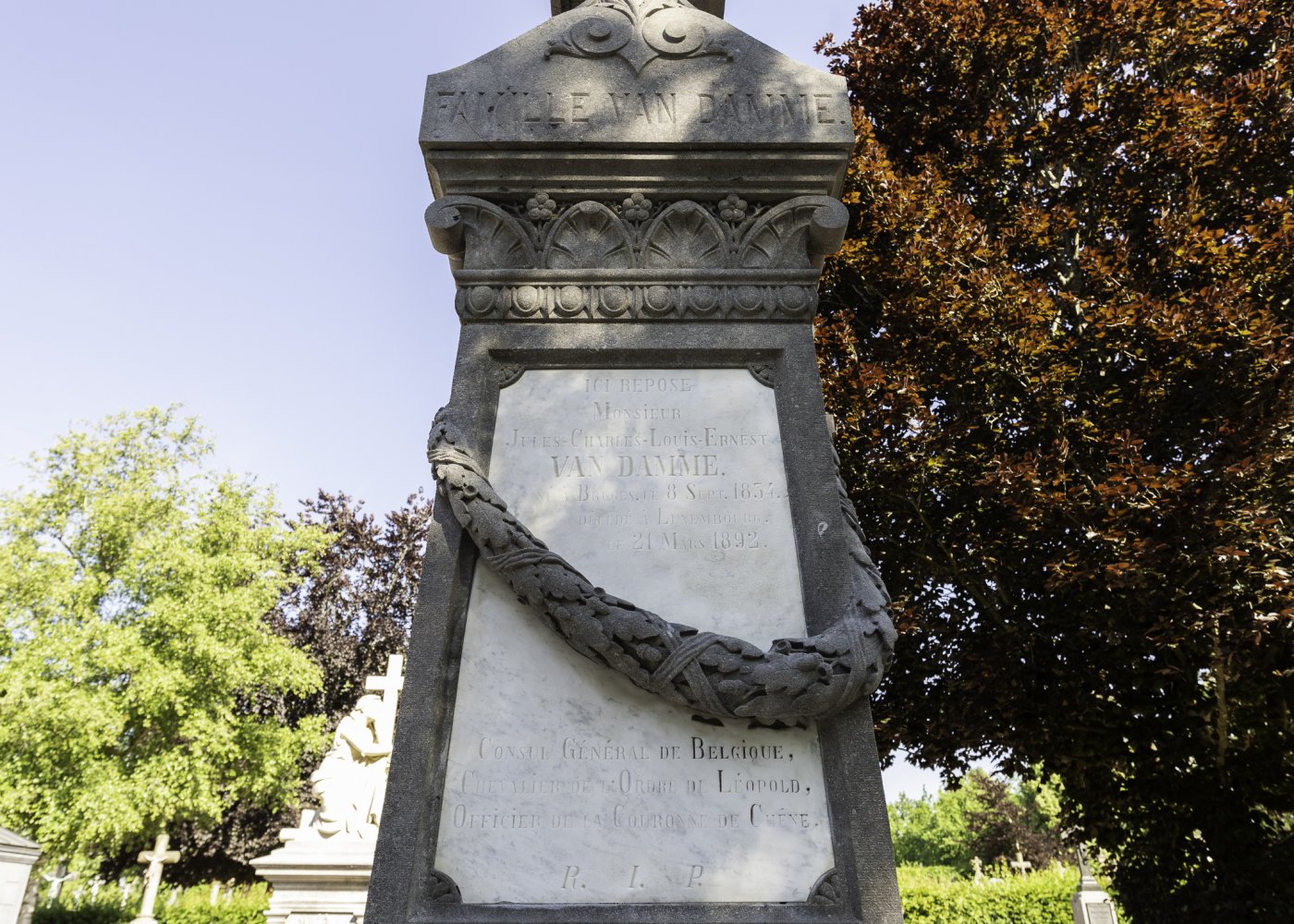 1 2