Background and goals
The pilot project on the introduction of "Live-Paper" is being conducted as part of the City of Luxembourg's drive to enhance the delivery of information to users of the city's public-transport network.
Accordingly, the City has replaced all "hard-copy" timetables with "Live-Paper" screens at 21 bus stops across the city.
The ultimate goal of the pilot project is to demonstrate that "Live-Paper" adds real value compared to hard copy.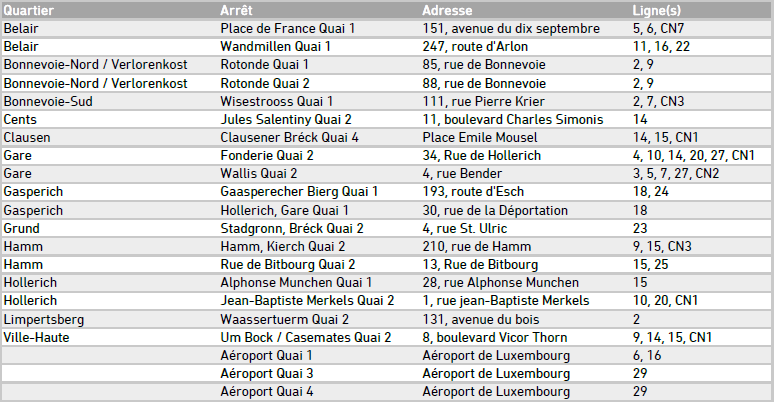 Features during normal operation
The "Live-Paper" screens display the following information in menus whose items can be accessed using four buttons at the bottom of the screen:
Real-time departures: seven departure times can be displayed simultaneously. Only those departure times up to 2 hours before departure are displayed.
"Info-trafic" (traffic information): the latest events pertaining to the bus stop in question (changes, disruptions, works, etc.) and to bus lines serving the stop.
General information on events in the city.
Scheduled timetables for all lines serving the stop in question.
Features in the event of disruptions at stops
In the event of disruptions at a given stop, real-time departures may be updated to provide public-transport users with the most up-to-date information:
"Actuellement aucun départ" (No scheduled departures): no departures scheduled at this stop for the next 60 minutes;
"Données momentanément indisponibles" (Data temporarily unavailable): real-time departures cannot be displayed due to loss of network connectivity;
"Arrêt supprimé" (No service to this stop): buses are not currently calling at this stop;
"Perturbations" (Disruptions): detours, or no service or no departures for certain lines at this stop.
The menus and all the other features can still be used.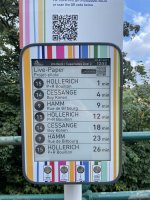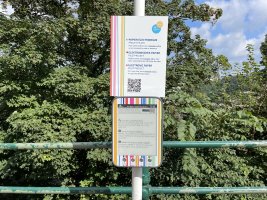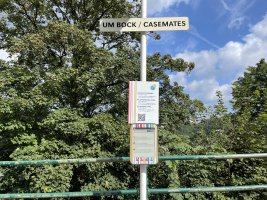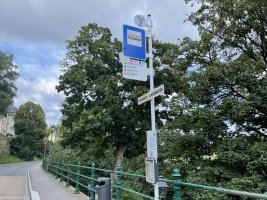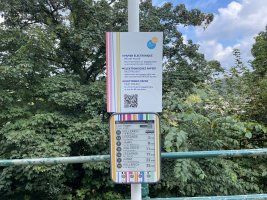 Go back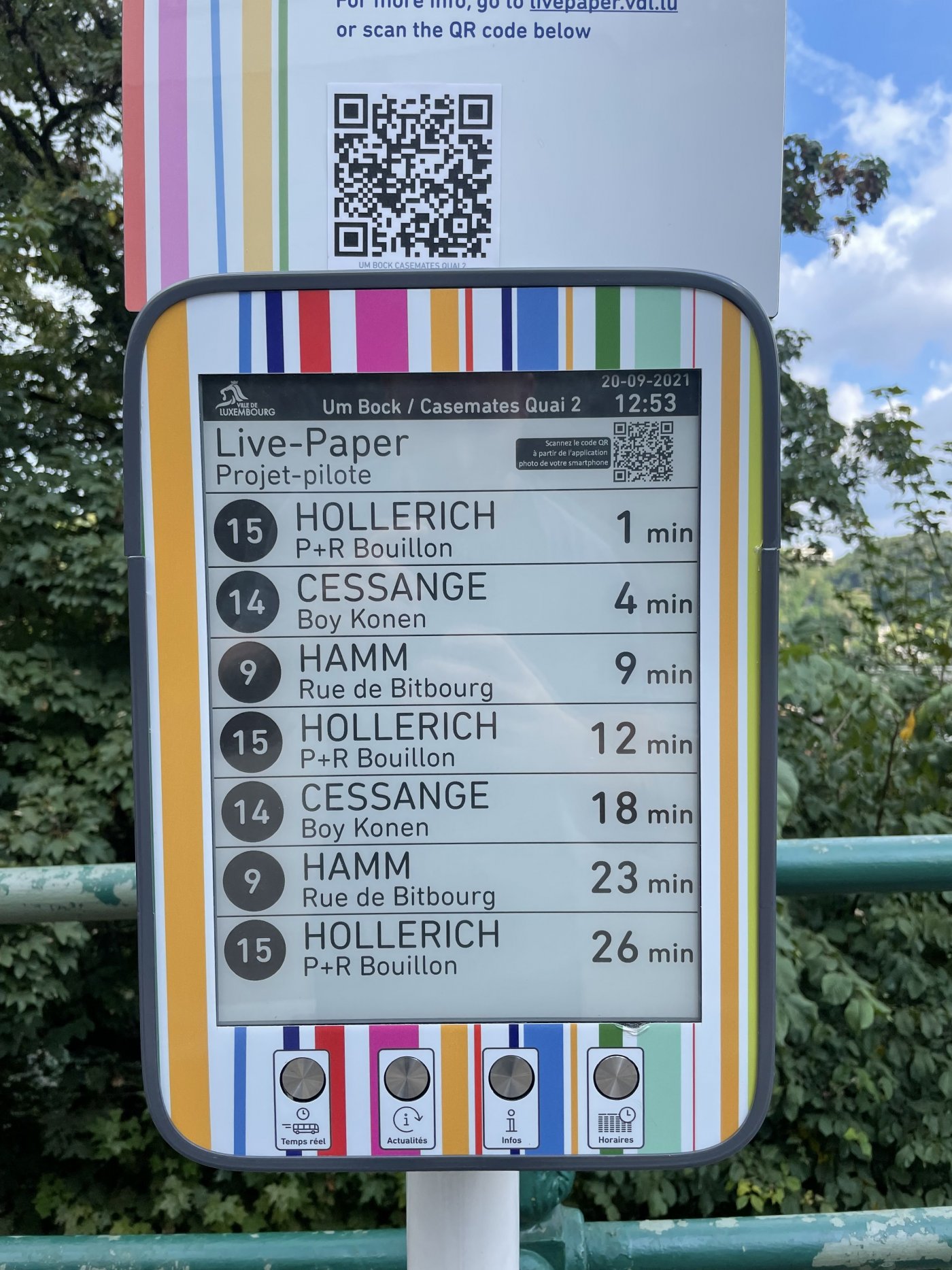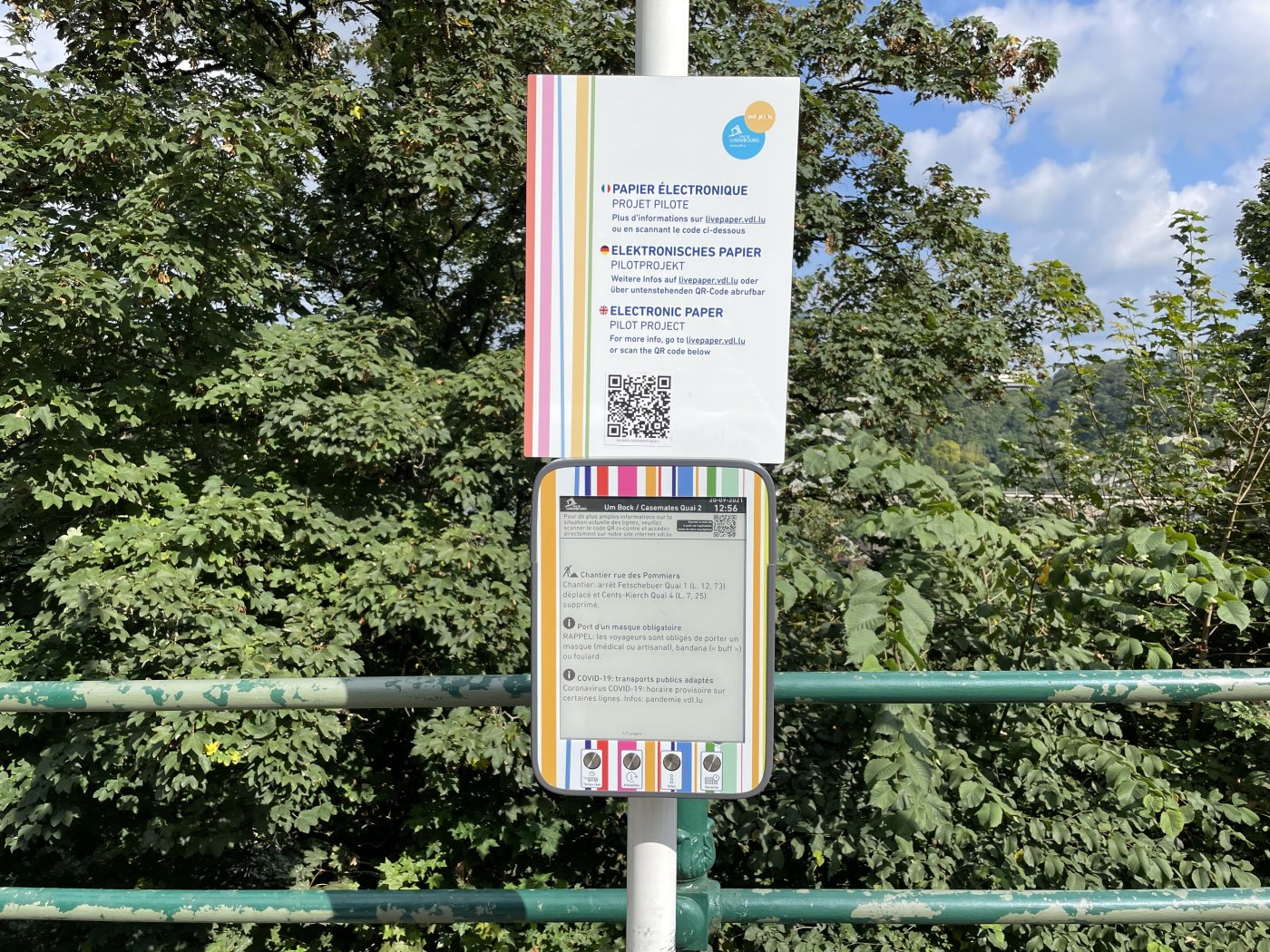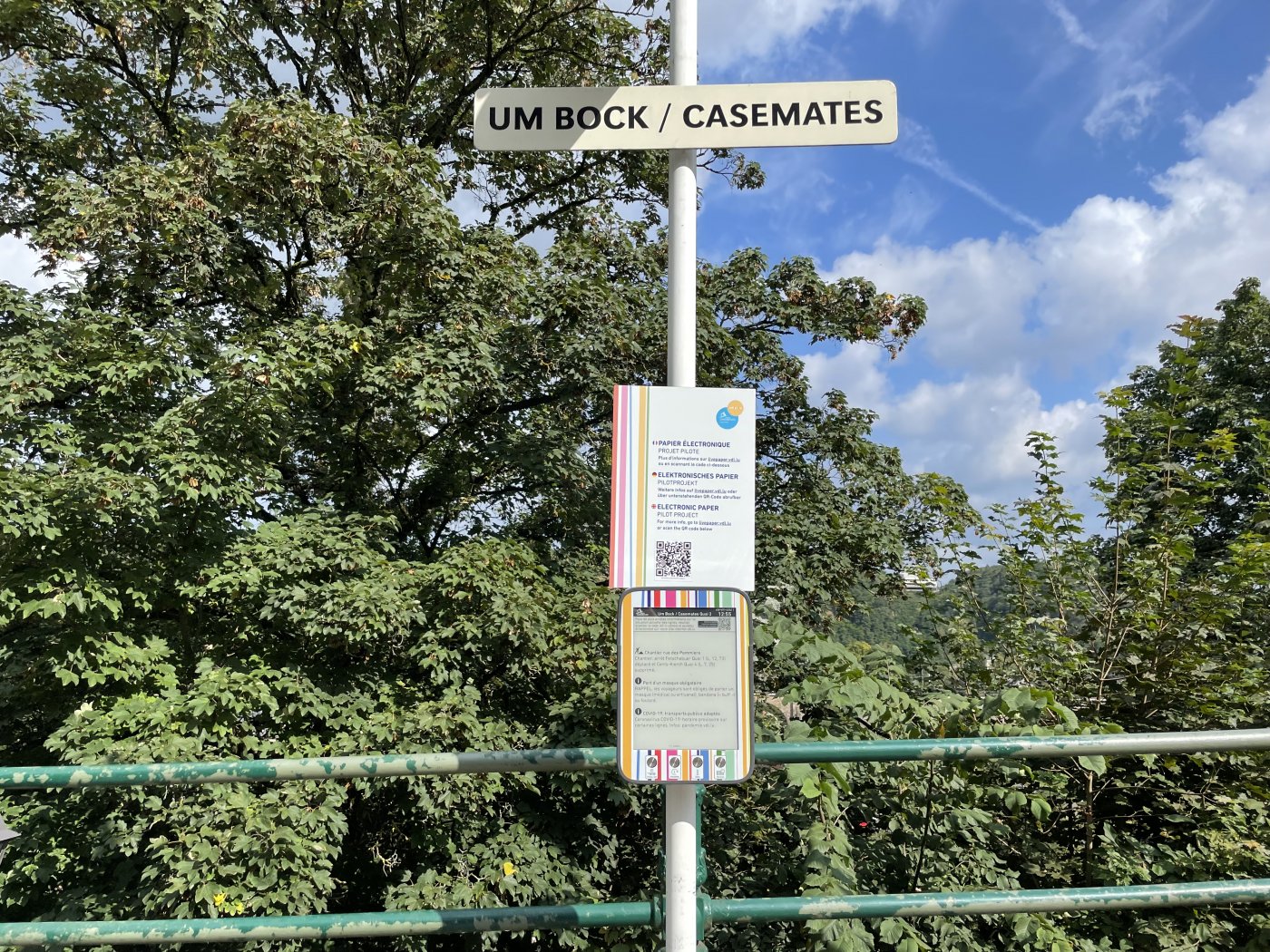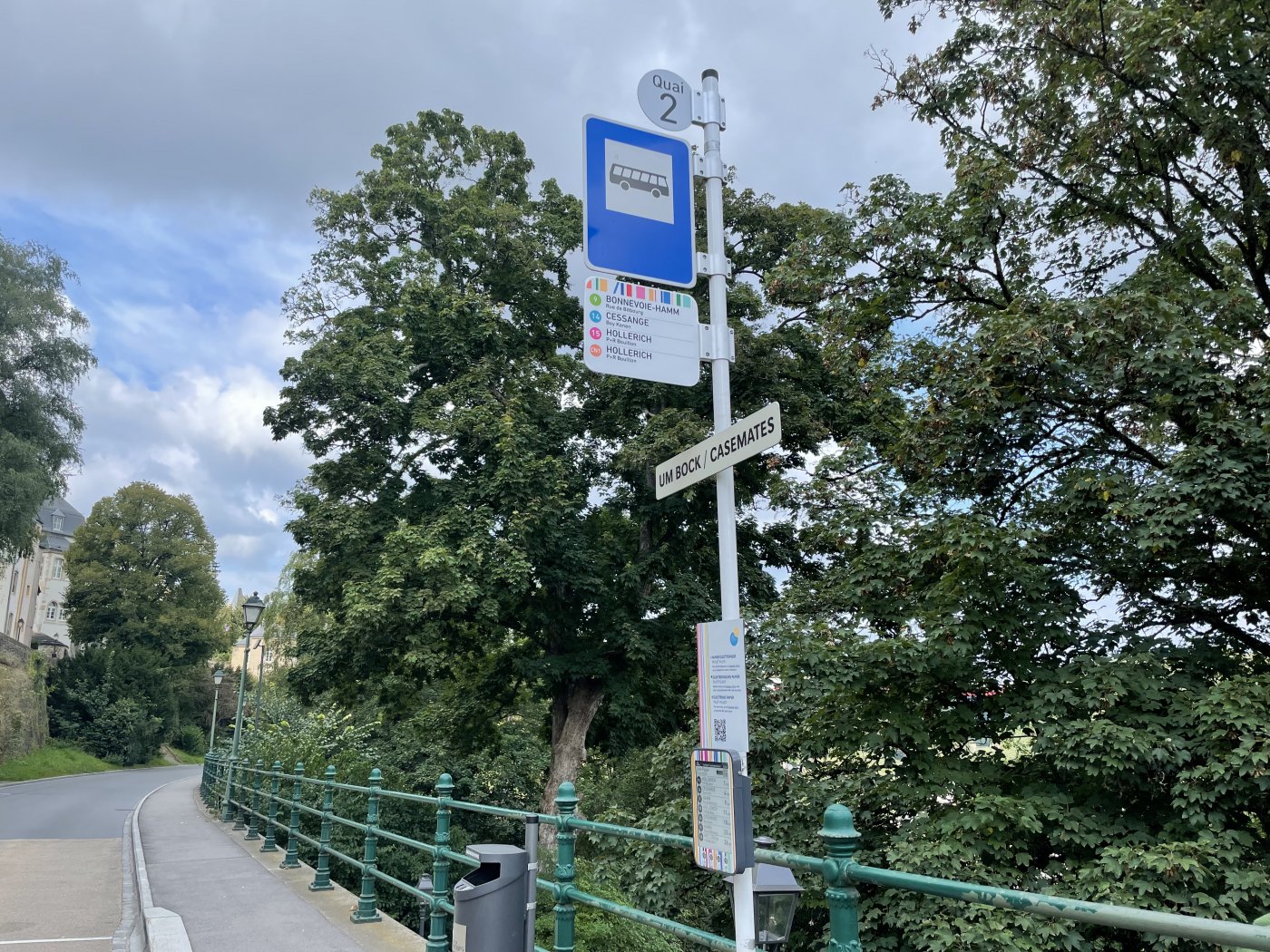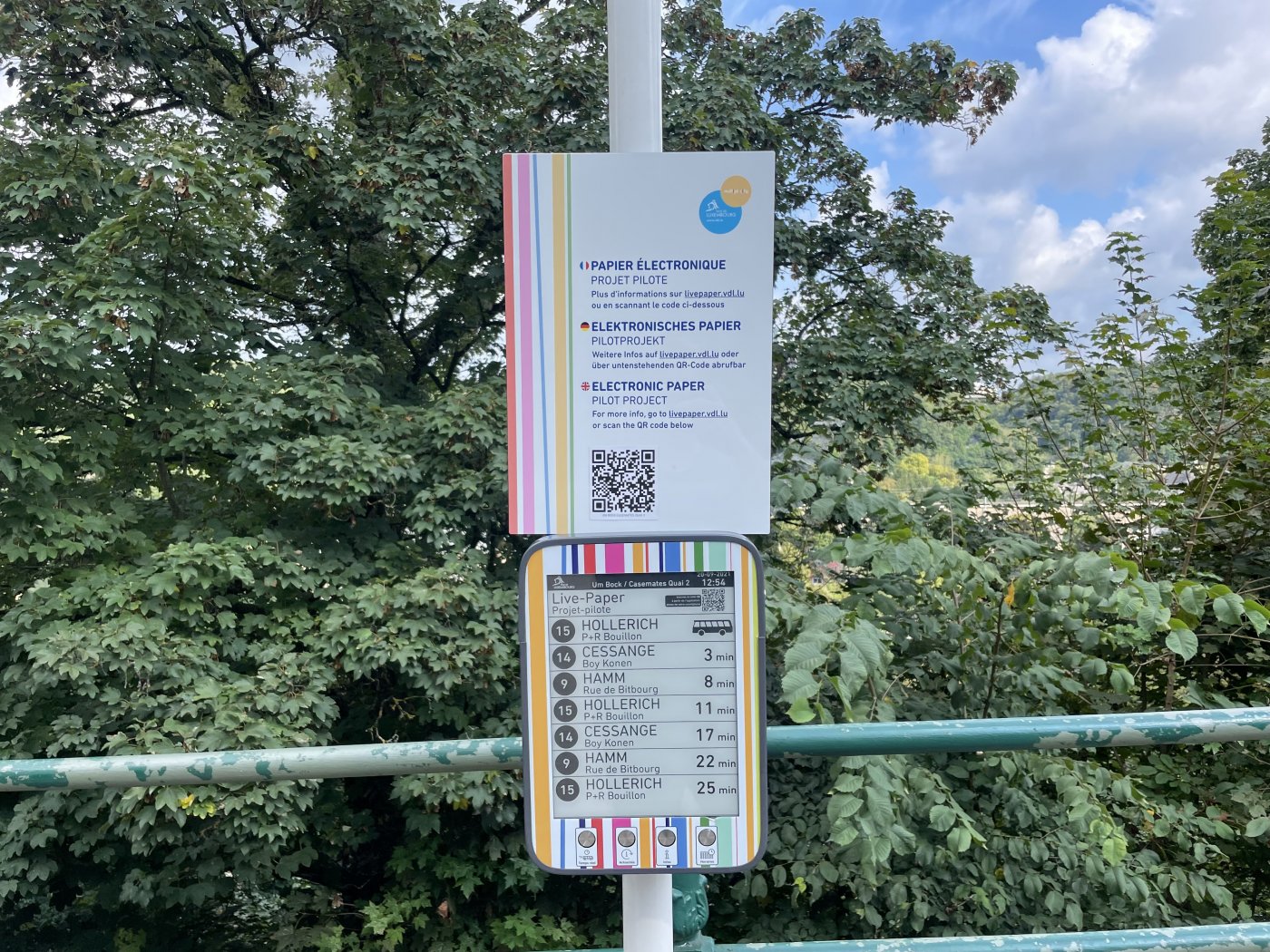 1 5
Use
The "Live-Paper" screen is not a touch screen. To access the various menus, you need to press the buttons at the bottom of the screen.
You must actually press the button, not simply touch it.
To view a menu's sub-pages, press the button for the menu in question again.
Technology
The "Live-Paper" display uses very little electricity, and with its flexible substrate and high contrast, it mimics the appearance of ordinary paper.
Content is displayed on the screen in black and white and shades of grey by applying an electromagnetic field, which either attracts or repels minute black and white particles embedded in the screen.
The piezoelectric technology incorporated in the buttons is known to be highly robust and sensitive to finger pressure.