Dates
Civic engagement: June 2017 – April 2018
Project completion date: scheduled for 2021
Description of the issue/project
This project seeks to create a real district centre that is uncluttered, peaceful and multifunctional by opening up the former school courtyard to form a clear and open gathering place.
The large trees lining the playground located in the current school courtyard, and the two trees north of the former school, will be preserved. A new tree may be planted at the intersection of Rue du Pont and Rue Vauban.
A direct active-travel connection between Rue du Pont and Rue Kowalsky will be created by opening up the former school courtyard, removing a number of spaces in the car park in the area around Rue du Pont, and replacing the wall that borders the former school courtyard with terraces.
Moving the car park so it is parallel to Rue Vauban will free up the space near the bridge and the former school, and open up the redeveloped space towards Rue du Pont. This means that the parking area will be separated from the actual square, but it could be used during events taking place in the square that may require more space, such as for the installation of marquees for neighbourhood fairs, etc.
Bike racks will be placed south of the former school near the wall along the Alzette and near the car park exits along Rue du Pont.
The above-ground recycling containers within the space will be replaced by underground ones.
A beverage serving area has been requested. In its initial form, the proposed redevelopment plan contains an area for food trucks. If the location turns out to be profitable for a permanent beverage serving area, it may be possible to install a kiosk.
The playground will be redeveloped and enlarged. And then tables, benches, adjustable loungers, a pétanque court and a drinking fountain will be installed.
Next steps
The civic engagement process is currently underway.
Project launched by
Interesseveräin Pafendall-Sichenhaff
Current situation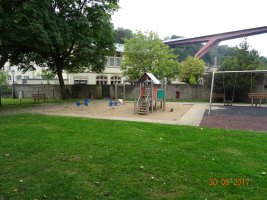 Go back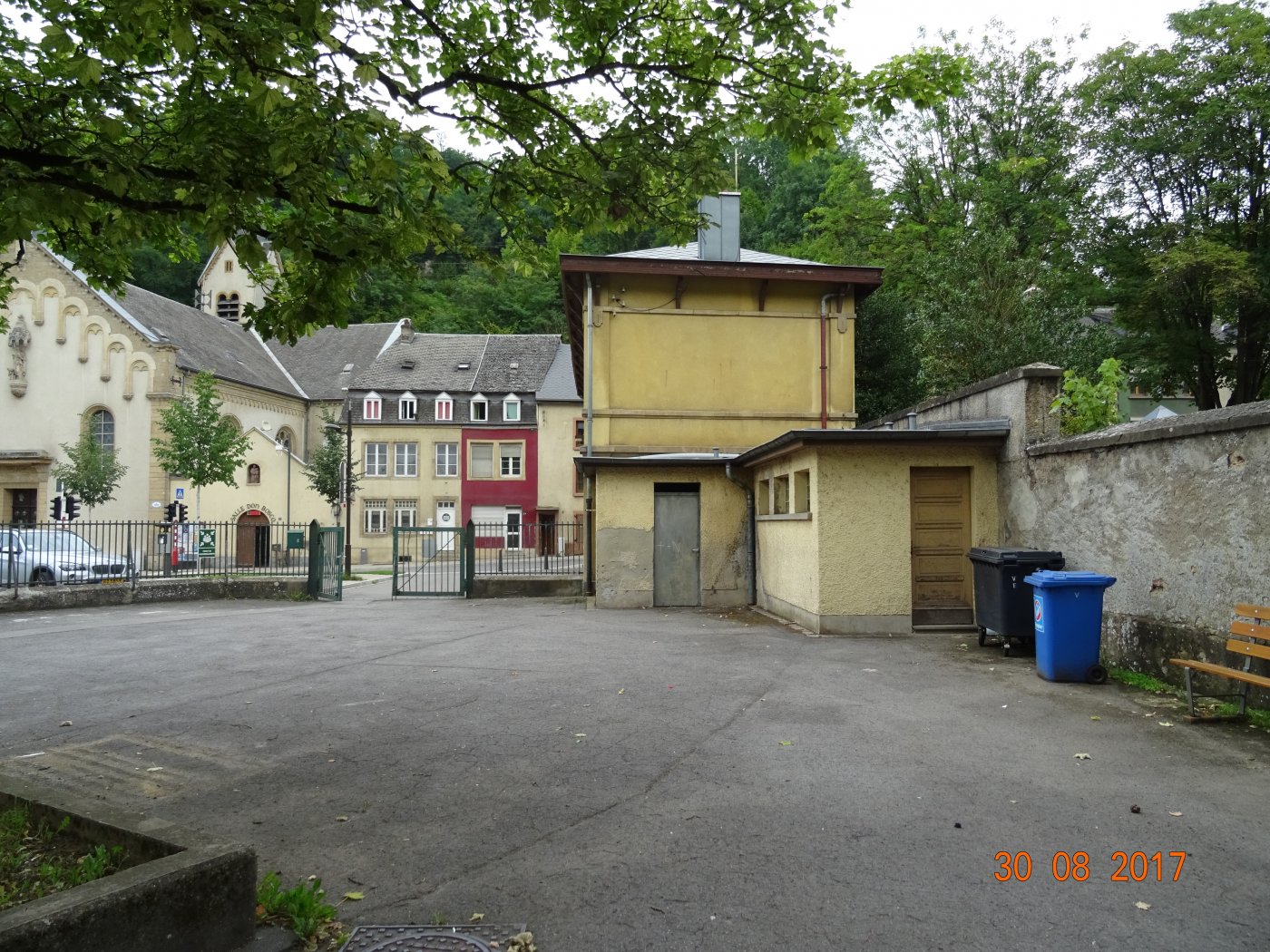 Situation actuelle de la cour de l'ancienne école primaire
© Ville de Luxembourg
Situation actuelle de l'aire de jeux
© Ville de Luxembourg
1 2
Contact details
Service Espace public, fêtes et marchés (EFM)
Petit Passage
9, rue Chimay
L-2090 Luxembourg