At a glance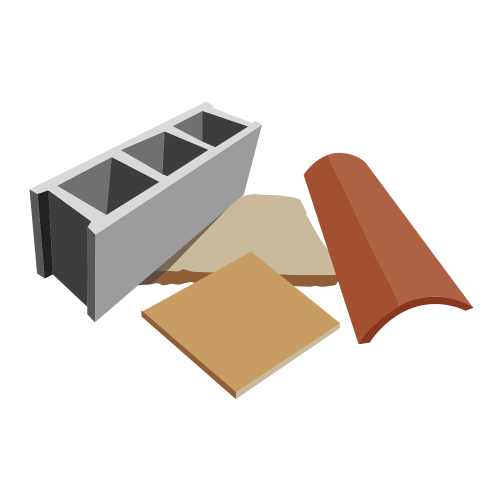 Collection
large-capacity container
Frequency
Monday to Saturday
Container
large-capacity containers
Other types of collection
What can be disposed of?
Accepted
Construction waste must be sorted into the following types:
rubble: stones, paving slabs, flagstones, bricks, roof tiles, earthenware, porcelain, ceramics, WCs, shower trays, sinks, floor tiles, earth, gravel, sand, rocks
plaster: gypsum, lime, plasterboard, composite plasterboard
hollow-core concrete: blocks and slabs (aerated concrete, autoclaved concrete sold under the brand names Ytong, Thermopierre, Hebel, Multipor, Xella, etc.)
plate glass: window panes, glass bricks, mirrors, wire glass, safety glass
Plexiglass
insulation materials: boards, preformed polystyrene components and chips (Styropor®), glass wool and mineral wool, polyurethane foam (only clean insulating materials can be recycled)
cladding: flat or profiled Eternit® sheets, other materials containing asbestos (materials containing asbestos must be wrapped in plastic film for transportation. To protect your health, do not break or cut materials containing asbestos)
roofing materials
PVC waste: cable sheaths, cable ducts, roller shutters, ceiling cladding
scrap metal: bathtubs, gutters, radiators, door frames, oil tanks, wheelbarrows, saucepans, old tools
old wood: construction and demolition timber, door and window frames, floorboards, beams, pallets, crates, wooden furniture
bulky items: carpets, plastic floor coverings, Heraklith, Skobalith, awnings, skirting boards
chemical products: paint, glue, detergents, etc.
Not accepted
mixed waste
household waste
soiled insulation materials
Work on sites with asbestos components must be carried out by specialist companies.
Collection type
The maximum volume of waste accepted by the Recycling Centre is 1 m3.