What can be disposed of?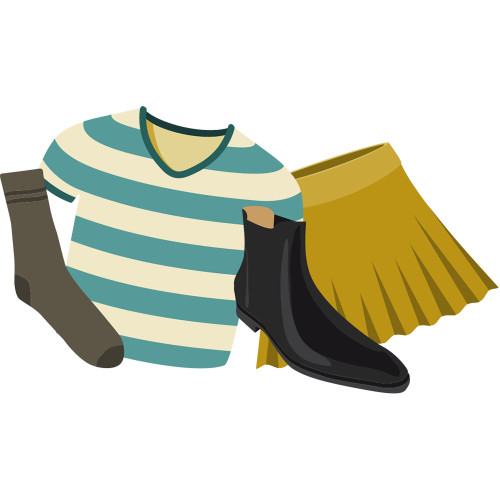 Collection
Recycling Centre
Other types of collection
curbside collections twice a year
Accepted
all types of clothing
table linen
bedding
woollen blankets
shoes tied in pairs
rags
damaged clothing that is no longer wearable
To prevent the clothing, textiles and shoes from getting dirty, all items must be put in plastic bags.
Clothing must be dry and not too soiled (e.g. no oil or paint stains).
Not accepted
textiles stained with oil, paint or other chemicals
small scraps of cloth
any other waste
Used clothing, textiles and shoes are collected for charity by the non-profit organisations Aide aux Enfants Handicapés du Grand Duché ASBL and Kolping Luxembourg ASBL.
Collection type
Other collection methods
Curbside collections.
Two curbside collections take place every year, organised by these charities:
Aide aux Enfants Handicapés du Grand-Duché ASBL: between mid-March and the end of April,
Kolping Luxembourg ASBL: in September.
For exact dates, please consult the charities' websites.