What about Bob ?
Sa 18 | 01 à 19h00
USA 1991 | vostf+all | 99' | c | De : Frank Oz | Avec : Bill Murray, Richard Dreyfuss, Julie Hagerty
Leo Marvin, un psychiatre réputé et prétentieux, s'est enfin décidé à prendre quelques jours d'un repos bien mérité en compagnie de sa famille, que son travail ne lui permet pas de voir assez à son goût. Mais, juste avant de partir, il est contacté par Bob Wiley, un malade encombré de phobies, envoyé par un collègue…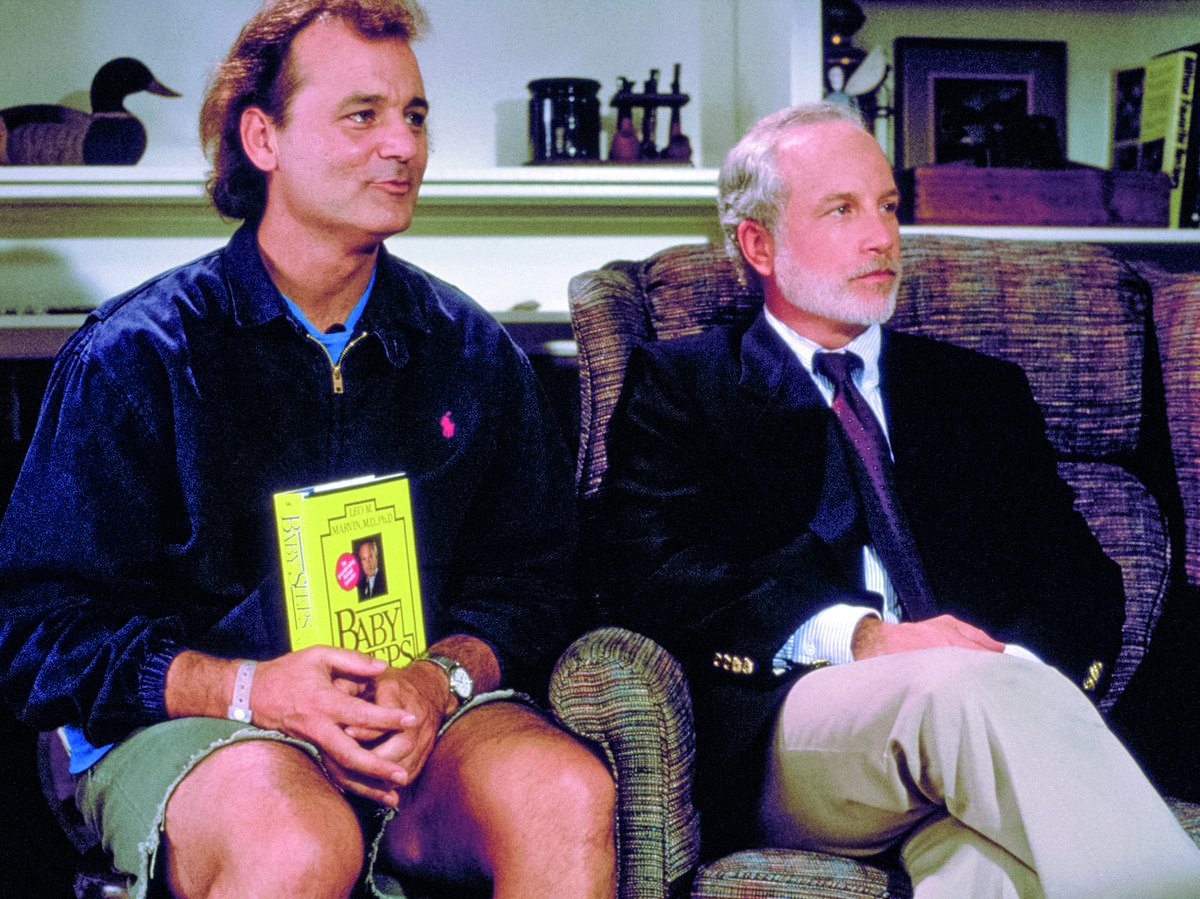 Franck Oz nous livre un modèle de la comédie américaine et qui en plus n'as pas pris une ride depuis sa sortie en salle. Car il ne joue pas uniquement que sur l'humour aussi drôle soit-il mais insère en son centre une réflexion pertinente et intelligente sur la psychiatrie.
► Séance précédée d'une brève introduction au film et son sujet par le Service Information et Prévention de la Ligue
Love and Other Drugs
Sa 25 | 01 à 19h00
USA 2010 | vostf | 112' | c | De: Edward Zwick | Avec: Jake Gyllenhaal, Anne Hathaway, Oliver Platt
New York, les années 90. Jamie est un jeune commercial redoutable dont l'assurance - et le physique avantageux - sévissent aussi bien auprès des femmes que dans l'univers implacable de l'industrie pharmaceutique où, entre antidépresseurs et dopants sexuels, il parvient finalement à tout vendre. Mais il y a une personne qui semble insensible aux charmes de Jamie : Maggie…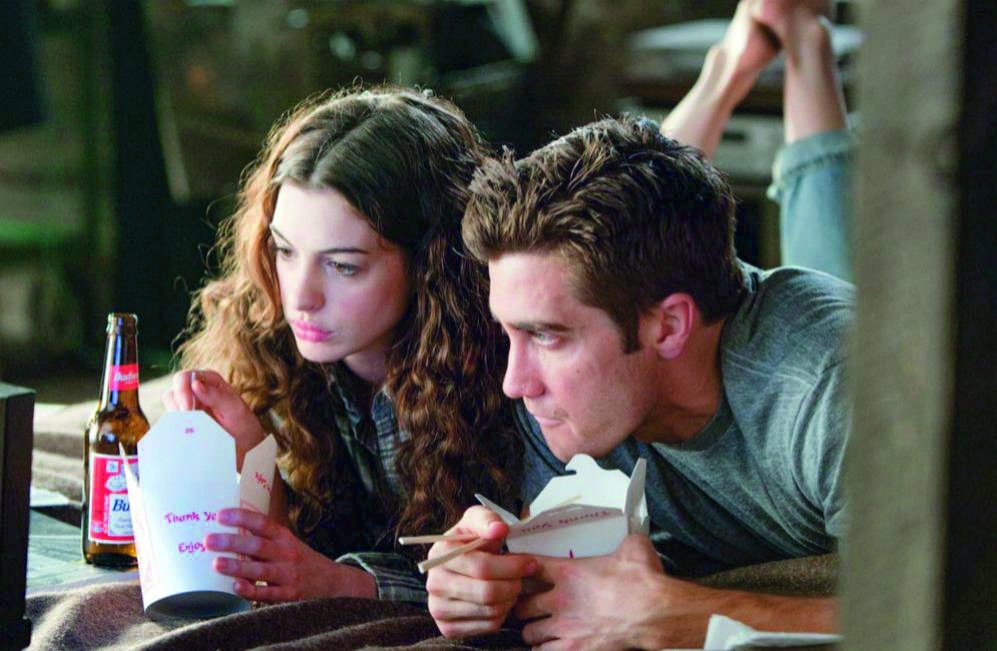 La comédie romantique de l'année.
Madame Bovary
Sa 01 | 02 à 19h00
France 1991 | vo | 141' | c | De : Claude Chabrol | Avec : Isabelle Huppert, Jean-François Balmer, Christophe Malavoy | D'après le roman de Gustave Flaubert
Emma, fille de paysan, épouse un officier de santé. Idéaliste et romanesque, elle perd rapidement ses illusions de bonheur face à la grossièreté des petits bourgeois normands. Elle devient la maîtresse d'un gentilhomme du voisinage qui l'abandonne, puis d'un clerc de notaire…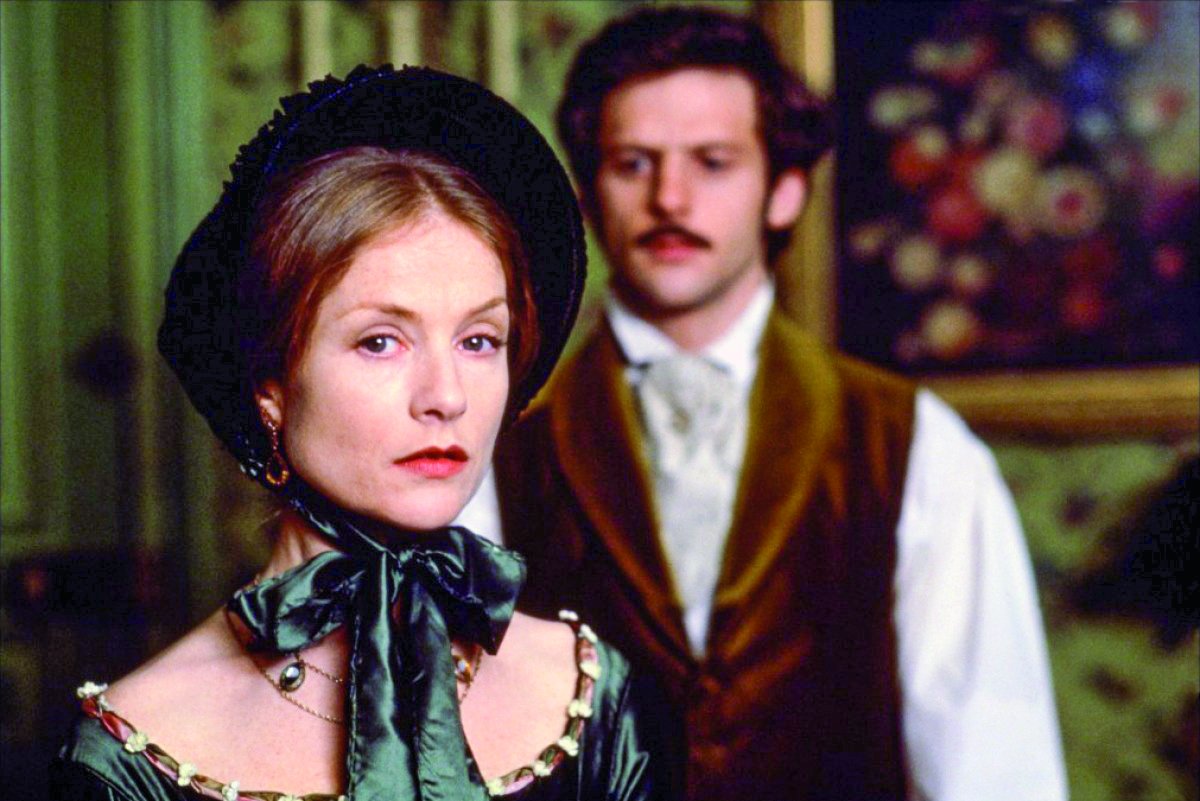 Une adaptation géniale du livre de Flaubert, avec une Emma Bovary magnifiquement interprétée par Isabelle Huppert. Le livre est bien respecté, les acteurs jouent à merveille et l'ironie mordante et omniprésente fait toujours mouche. Un grand drame 100% français, admirablement filmé.
Elizabethtown
Sa 08 | 02 à 19h00
USA 2005 | vostf | 119' | c | De : Cameron Crowe | Avec : Kirsten Dunst, Orlando Bloom, Susan Sarandon, Alec Baldwin
Après le décès de son père, Drew Bayler, un jeune homme aux pulsions suicidaires, retourne dans sa ville natale Elizabethtown, au Kentucky. Dans l'avion, il rencontre Claire dont il va tomber amoureux et qui va l'aider à reprendre goût à la vie…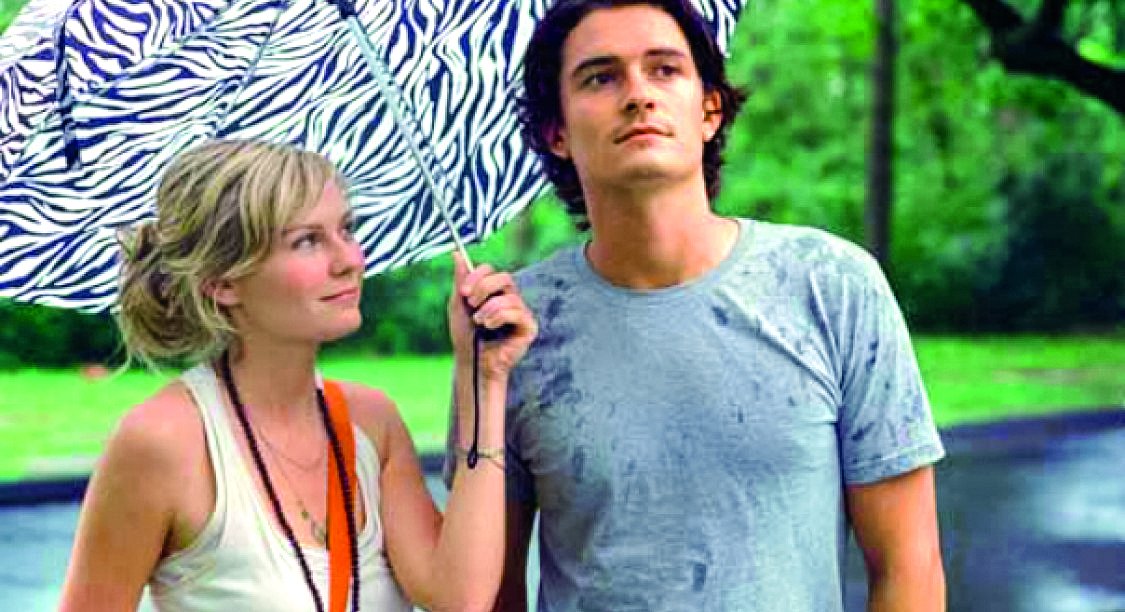 Film-bilan pour son auteur, nouvelle prouesse pour son interprète féminine.
Rebecca
Sa 15 | 02 à 19h00
USA 1940 | vostf | 127' | De : Alfred Hitchcock | Avec: Laurence Olivier, Joan Fontaine, George Sanders
Une timide Américaine épouse un jeune et riche veuf anglais. Ils arrivent dans son château où plane le souvenir de sa première femme Rebecca…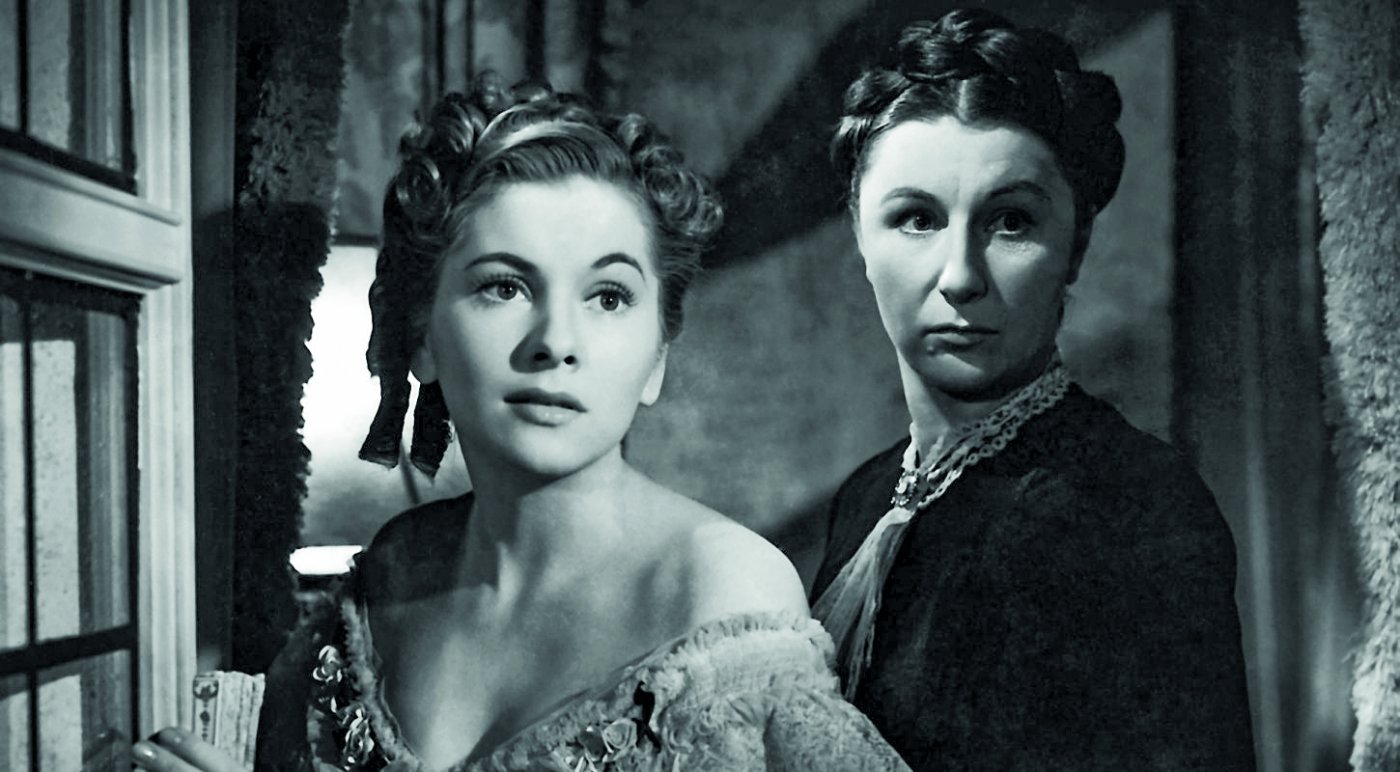 Grâce à de savants effets de mise en scène et des décors somptueux, Hitchcock nous plonge dans une atmosphère inquiétante où s'affrontent un passé mystérieux et diabolique, entretenu par Mme Danvers, la gouvernante, et un présent plein d'innocence et de fragilité, superbement rendu par Joan Fontaine.
Guide des films, Ed. Laffont
What's Eating Gilbert Grape
Ve 22 | 02 à 19h00
USA 1994 | vostf+all | 118' | c | De : Lasse Hallström | Avec : Johny Depp, Leonardo DiCaprio, Juliette Lewis
Gilbert Grape vit à Endora dans l'Iowa, avec sa famille. Depuis la mort de son père, il assume les responsabilités du chef de famille. Mais l'univers morose de Gilbert va changer avec l'arrivée de Becky, une fille du Michigan...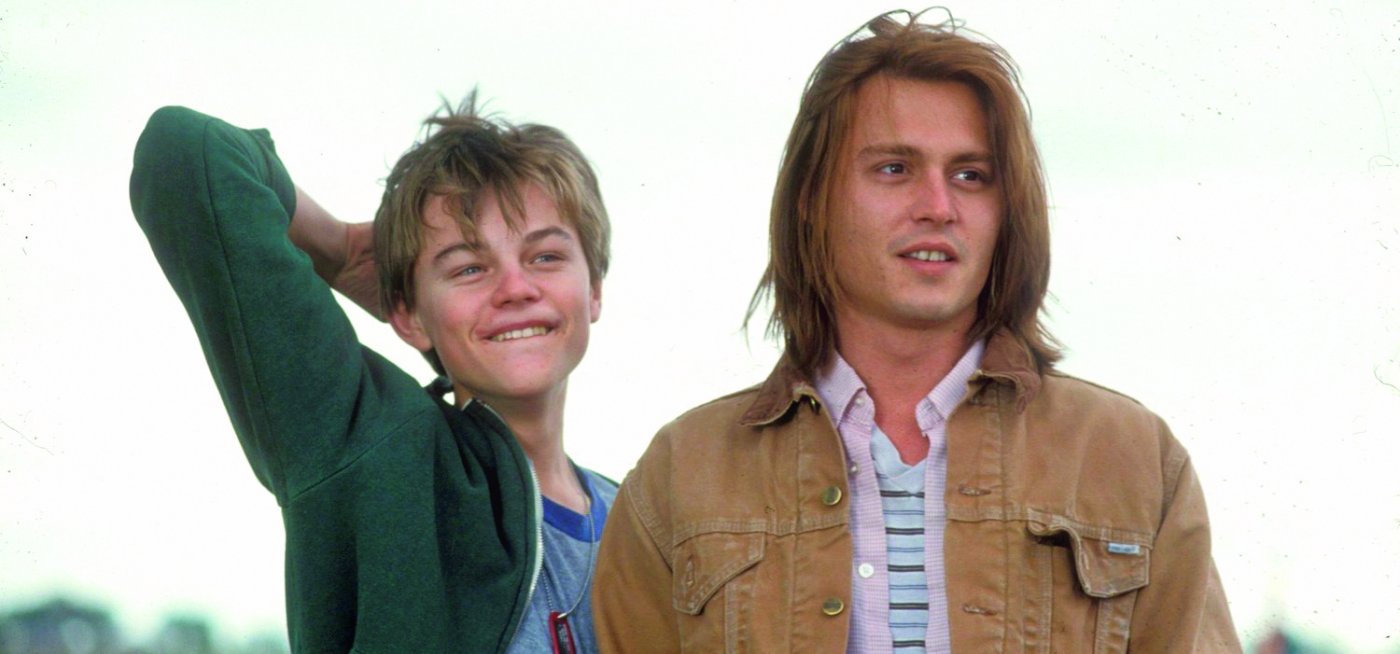 Un film tendre et humaniste qui, par petites touches, décrit parfaitement le vide de ces existences enlisées. Il suffit d'une image, d'un geste, d'une silhouette pour évoquer ce bled de fin du monde où le temps s'est arrêté. Les personnages sont attachants, tout particulièrement celui de Johnny Depp, qui réussit une très fine composition. Un joli film, délicat et sensible.
Guide des films, Ed. Laffont
The Unbearable Lightness of Being
Ve 29 | 02 à 19h00
USA 1987 | vostf | 171' | c | De: Philip Kaufman | Avec : Daniel Day-Lewis, Juliette Binoche, Lena Olin | D'après le livre de Milan Kundera
A Prague, en 1968, tandis que se profile la répression soviétique, un jeune et brillant chirurgien, qui se satisfait d'aventures amoureuses sans lendemain, s'éprend d'une petite provinciale et l'épouse. Sabine, sa maîtresse, n'a rien contre ce mariage…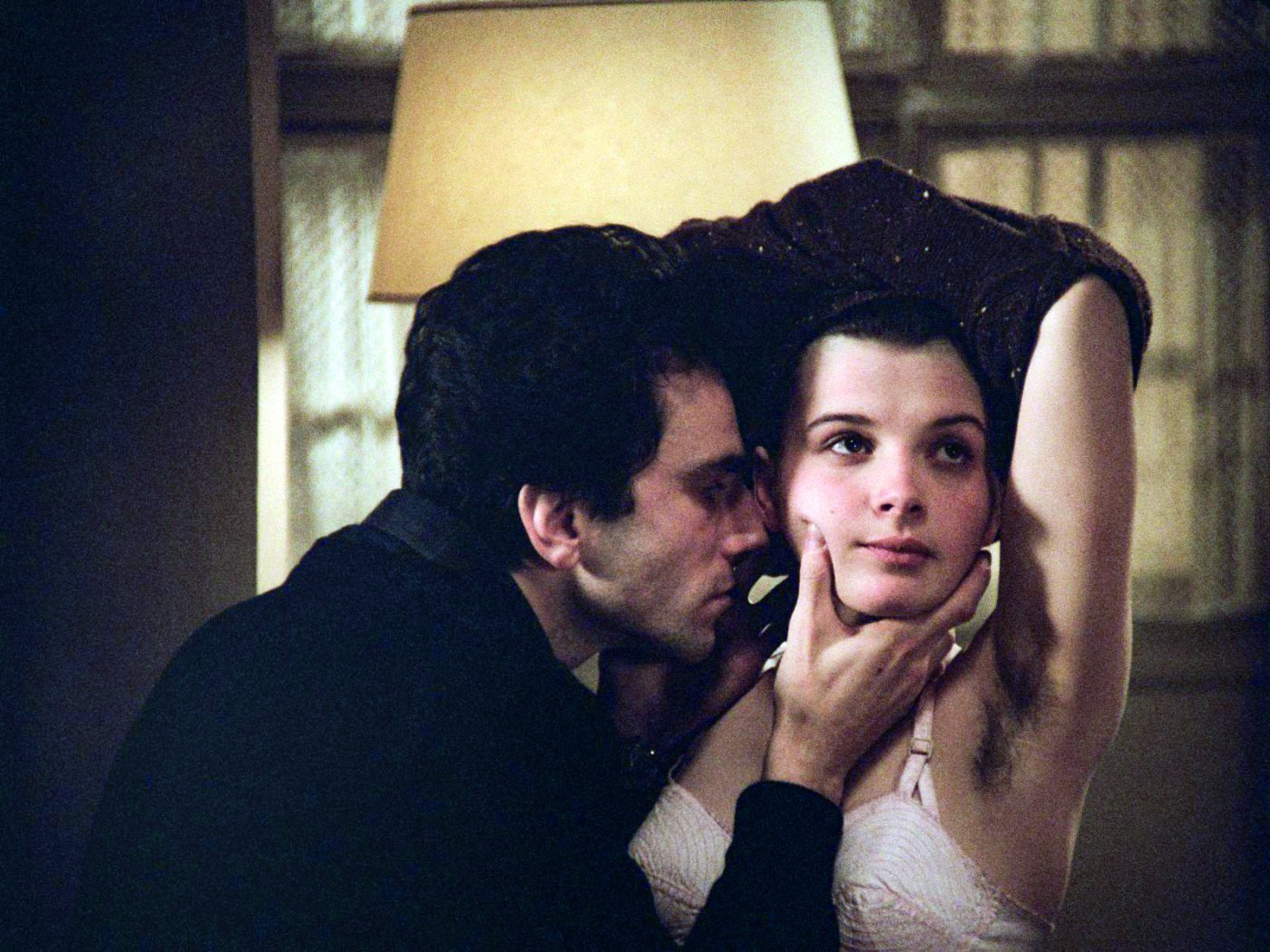 Cette adaptation du roman de Milan Kundera par Jean-Claude Carrière est brillante et superbement photographiée par Sven Nykvist. Elle bénéficie d'une remarquable interprétation : Daniel-Day Lewis, sexy et désespéré, devenu cet être à l'insoutenable légèreté. Et puis les femmes, superbes, qui vivent une passion douloureuse avec cet homme, une douleur profonde, masquée sous la dérision et la frénésie des corps.