The Maltese Falcon
Di 19 | 01 à 20h30
USA 1941 | vostf | 100' | De : John Huston | Avec : Humphrey Bogart, Mary Astor, Peter Lorre | D'après : le roman éponyme de Dashiell Hammett
Détective privé, Sam Spade confie à son associé Miles une affaire un peu fumeuse que lui a proposée une cliente nerveuse et énigmatique. Cet associé est assassiné. Sam reprend l'affaire qui s'avère être extrêmement compliquée…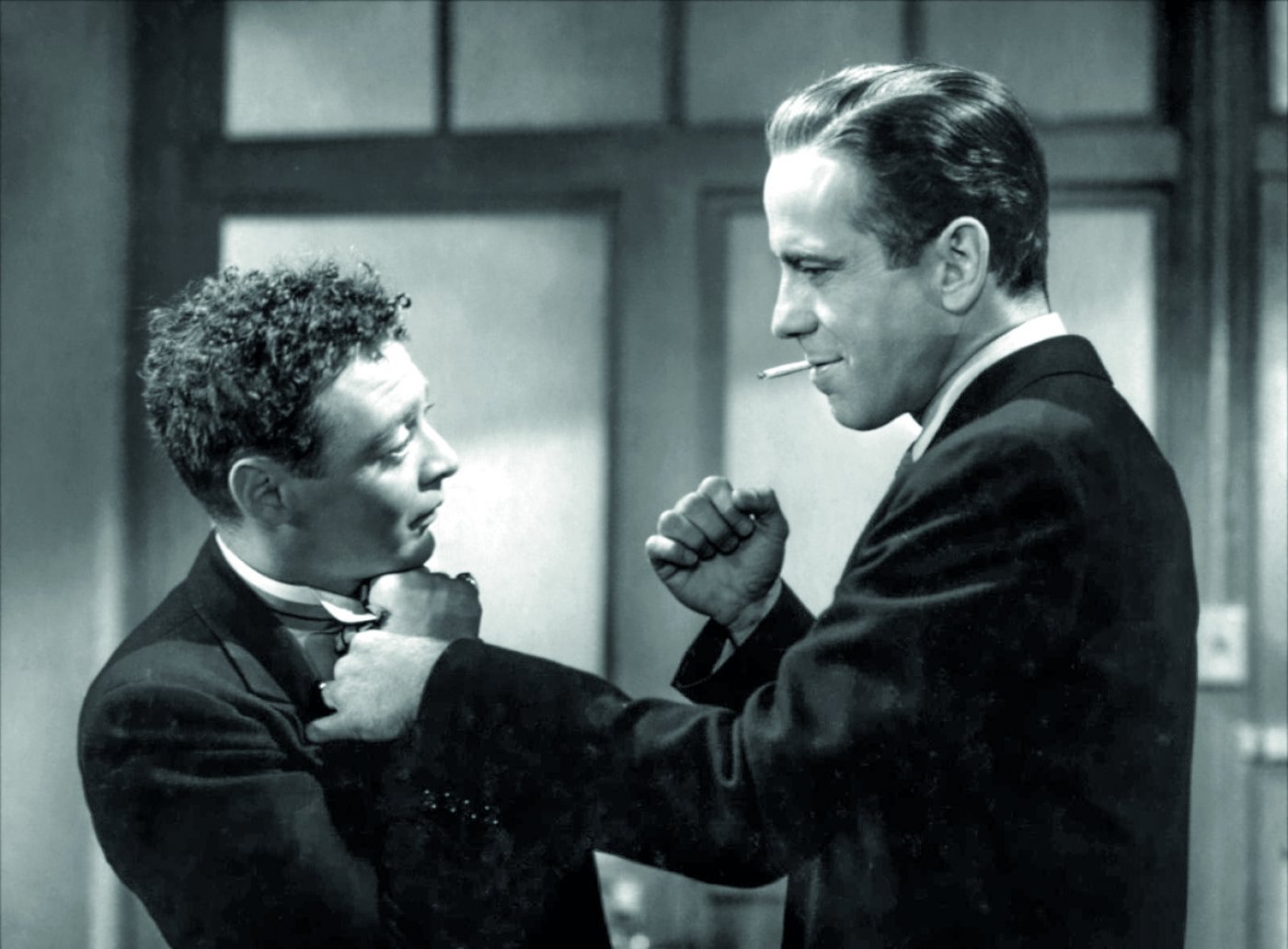 John Huston a contribué à imprimer un nouveau style au cinéma policier, le film 'noir', moins fondé sur la surprise qui est au bout de l'enquête que sur la description des comportements. L'image est toujours artistement composée, dans les tonalités propres aux films noirs: un expressionnisme du plus bel effet plastique. La nuit est noire, les lumières frisantes donnent du relief aux personnes et aux objets. Le tempo est rapide, le rythme haletant.
Dictionnaire des films, Ed. Larousse
Gaslight
Di 26 | 01 à 20h30
USA 1944 | vostf | 116' | De : George Cukor | Avec : Charles Boyer, Ingrid Bergman, Joseph Cotten
Paula Alquist a épousé Gregory Anton qui a étranglé autrefois sa tante afin de lui voler ses bijoux. Le couple habite la maison où a eu lieu le crime. Mais par machiavélisme, Anton essaie de rendre sa femme totalement folle par une mise en scène adroite : bruit de pas, la nuit, la lumière du gaz qui baisse par moments…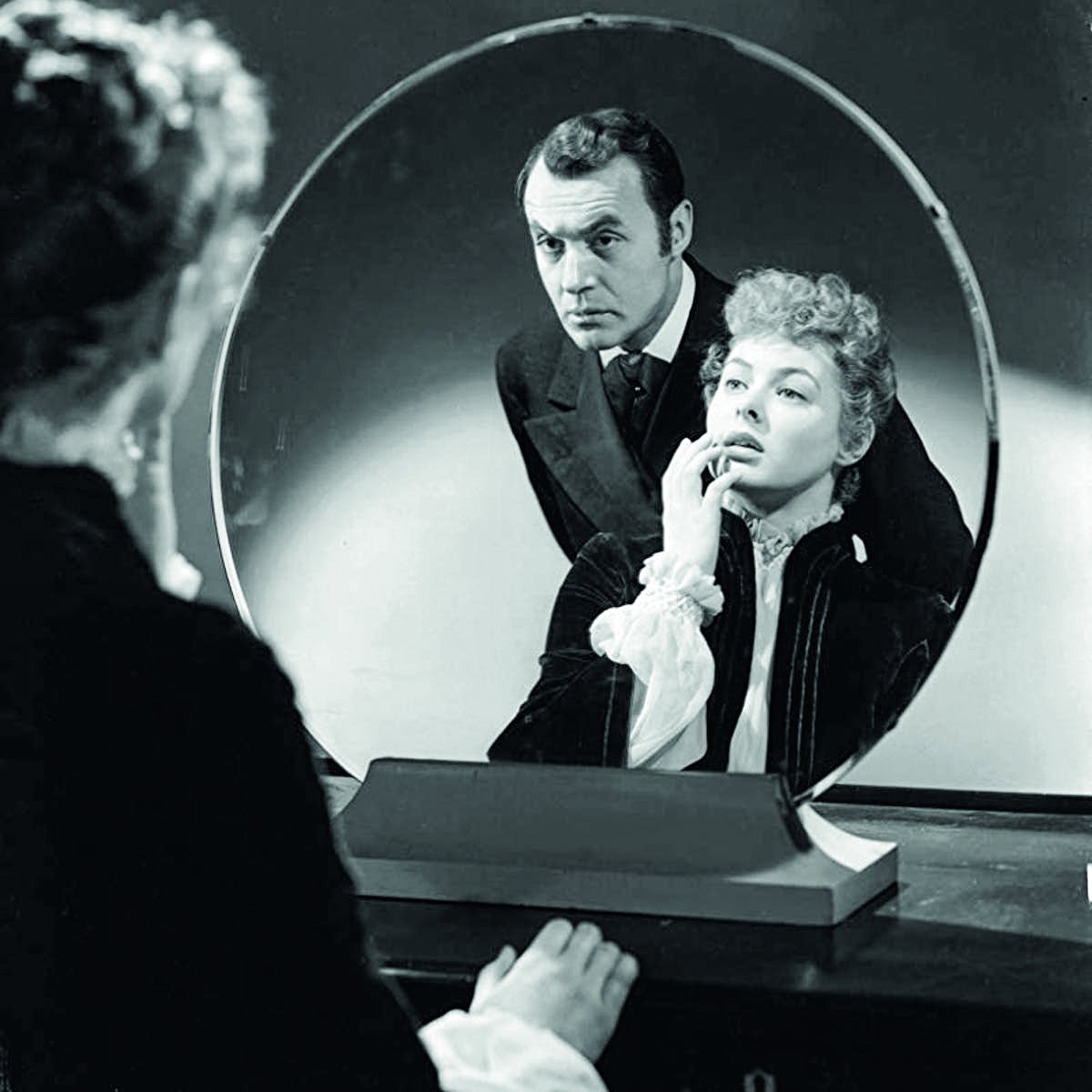 Boasting a lavish, detailed production that perfectly recreates the Victorian era, Gaslight is one of the greatest psychological thrillers ever made, thanks to Bergman's stellar, Oscar-winning performance.
Humoresque
Di 02 | 02 à 20h30
USA 1946 | vostf | 125' | De : Jean Negulesco | Avec : Joan Crawford, John Garfield, Oscar Levant
Helen Wright, femme du monde névrotique, jette son dévolu sur le jeune et ambitieux violoniste Paul Boray. Il l'aime aussi mais la musique est son univers. Elle devient son impresario, l'aidant sur la route du succès mais ne peut se résigner à jouer le second rôle, à n'être qu'un « second instrument » dans sa vie. Leur relation va prendre un tour tragique...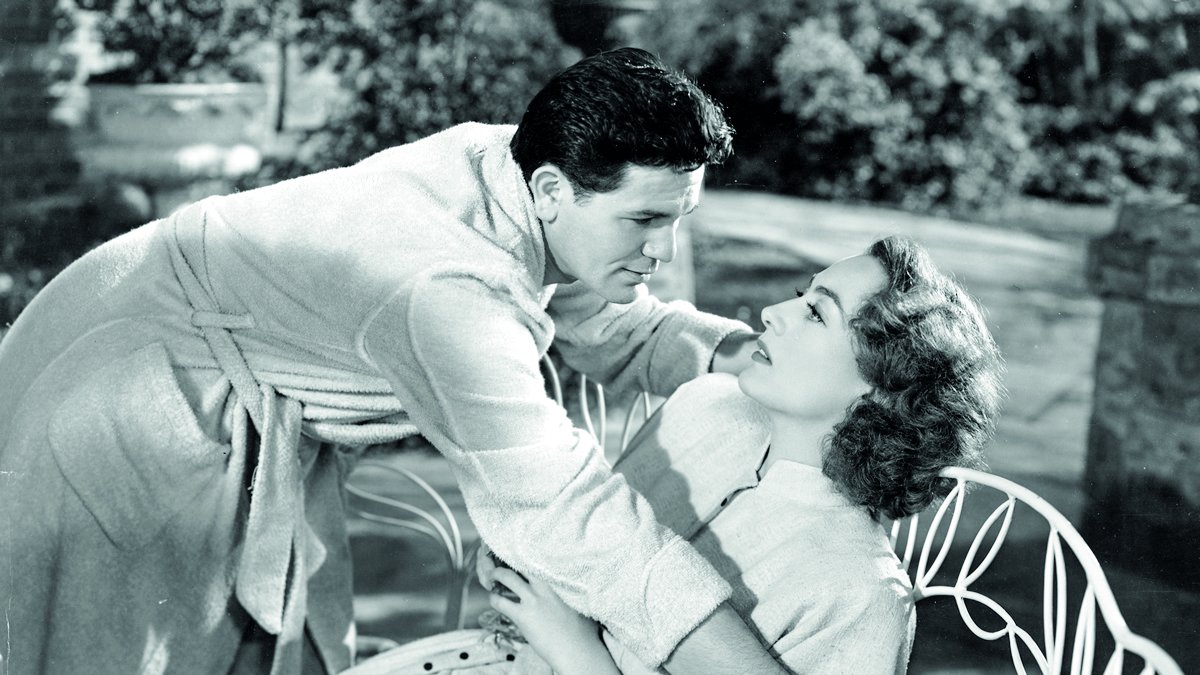 Superbe mélodrame comme on savait alors les faire à Hollywood. Le couple Crawford-Garfield est éblouissant.
Guide des films, Ed. Laffont
Unfaithfully Yours
Di 09 | 02 à 20h30
USA 1948 | vostf | 95' | De : Preston Sturges | Avec : Rex Harrison, Linda Darnell, Barbara Lawrence
Sir Alfred de Carter, prestigieux chef d'orchestre, est persuadé d'être trompé par sa femme. Pendant qu'il dirige un concert, il imagine sur des airs de Rossini, Wagner et Tchaïkovsky trois façons de se débarrasser de sa dulcinée et de son amant supposé…
La grande originalité du film réside dans sa construction. Chacun des scénarios qu'Alfred construit dans sa tête alors qu'il bat la mesure de son orchestre est lié à la musique qu'il interprète. Rossini sera le fil directeur du meurtre, Wagner celui du pardon et Tchaïkovski celui du suicide. Le déroulement de chaque morceau correspond exactement à celui de chaque scène et les actes des personnages sont régulés sur les circonvolutions de la musique.
Senso
Di 16 | 02 à 20h30
Italie 1954 | vostf | 123' | c | De : Luchino Visconti | Avec : Alida Valli, Farley Granger, Massimo Girotti
En 1866, la Vénétie est sous le joug de l'occupant autrichien. La comtesse Livia Serpieri est de ceux qui s'opposent avec vigueur à cette mainmise étrangère. Jusqu'au jour où elle s'éprend violemment d'un jeune lieutenant autrichien…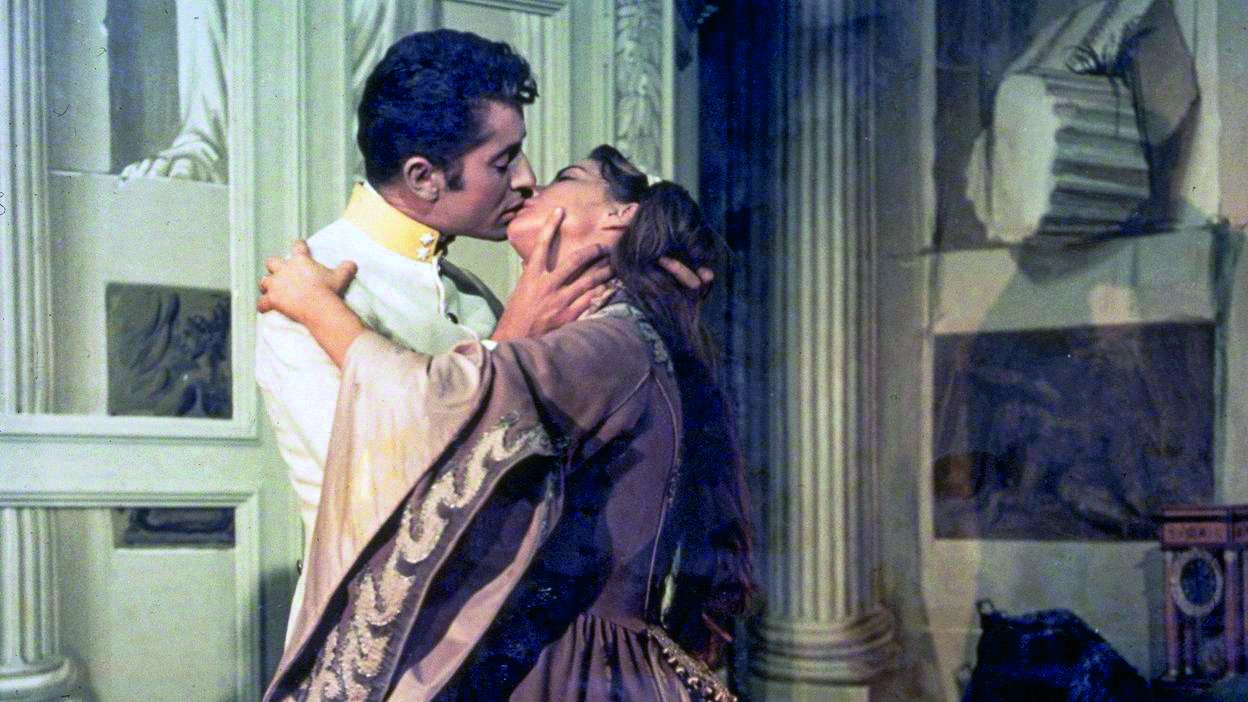 L'un des plus beaux films de l'histoire du cinéma. Du grand opéra (il est significatif que le film s'ouvre sur Le Trouvère), une page de l'unité italienne reconstituée avec le soin d'un antiquaire, une passion dévorante et tragique que traduit musicalement la 7e Symphonie de Bruckner. Passé inaperçu à sa sortie, le film est reconnu comme un chef-d'œuvre.
Guide des films, Ed. Laffont
Le Professeur
Di 23 | 02 à 20h30
La prima notte di quiete Italie 1972 | vostf | 132' | c | De : Valerio Zurlini | Avec : Alain Delon, Giancarlo Giannini, Sonia Petrova, Lea Massari u Version intégrale et restaurée, Cannes Classics 2019
Daniele, un professeur de littérature remplaçant est nommé pour quelques mois dans un lycée de Rimini. Passionné de lettres mais peu soucieux des convenances de sa profession, il s'adonne à sa tâche sans grand entrain. Il remarque vite Vanina, l'une de ses élèves, aussi fragile qu'attirante, et décèle en elle une blessure secrète…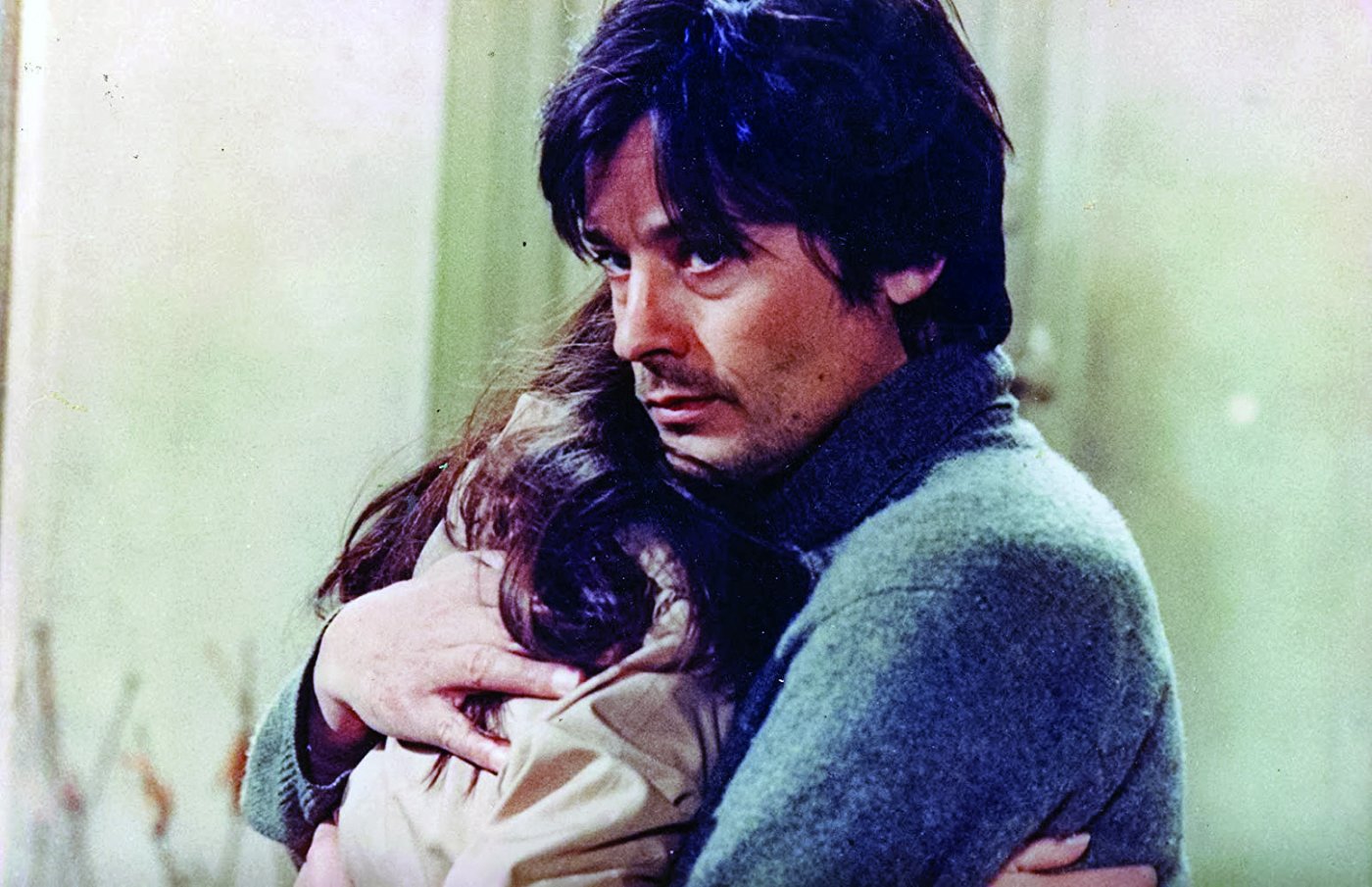 C'est un film d'une noirceur absolue, nihiliste et bouleversant, une histoire d'amour impossible qui n'a d'autre issue que l'anéantissement. Le film se déroule dans une Rimini hivernale où nous retrouvons le talent de paysagiste de Zurlini et le froid lyrisme de sa mise en scène. Dans le rôle de Daniele, Alain Delon livre une de ses interprétations les plus admirables, et les plus pathétiques de toute sa carrière. C'est évidemment dans sa longue, exténuante et dépressive version italienne qu'il faut découvrir, voir et revoir jusqu'au malaise ce monument de passion morbide.
Madame de…
Ve 01 | 03 à 20h30
Madame de…
France 1953 | vo | 100' | De : Max Ophuls | Avec : Danielle Darrieux, Charles Boyer, Vittorio De Sica
Pour régler ses dettes, Madame de... vend à un bijoutier des boucles d'oreilles que son mari lui a offertes et feint de les avoir perdues. Le parcours de ce bijou aura des conséquences dramatiques…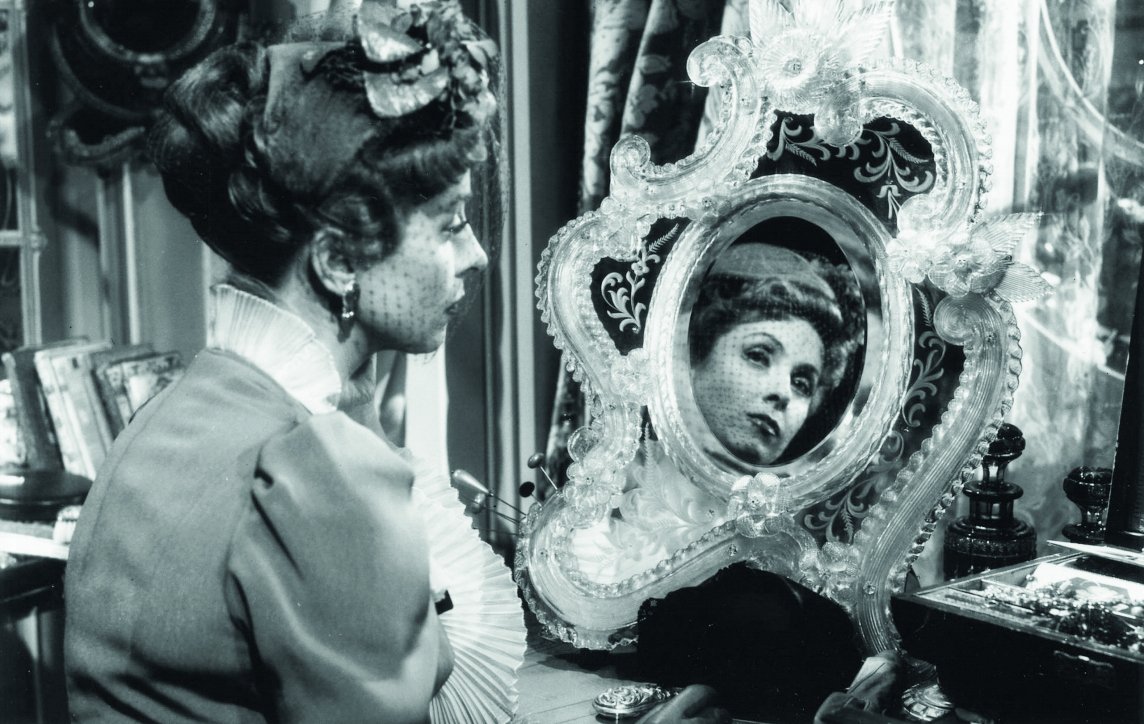 Classique et avant-gardiste, grave et élégant, Madame de… est un incontestable chef-d'œuvre sur le sentiment d'être 'perdue dans un univers qui ne finit pas d'être'.