The Birds
Sa 18 | 01 à 21h30
USA 1963 | vostf | 114' | c | De : Alfred Hitchcock | Avec: Rod Taylor, Tippi Hedren, Jessica Tandy | D'après le roman de Daphné Du Maurier
Une jeune femme rencontre chez un marchand d'oiseaux un brillant et séduisant avocat qui recherche des inséparables. Par jeu, elle achète les oiseaux et les apporte à Bodega Bay. Dès son arrivée, elle est blessée au front par une mouette...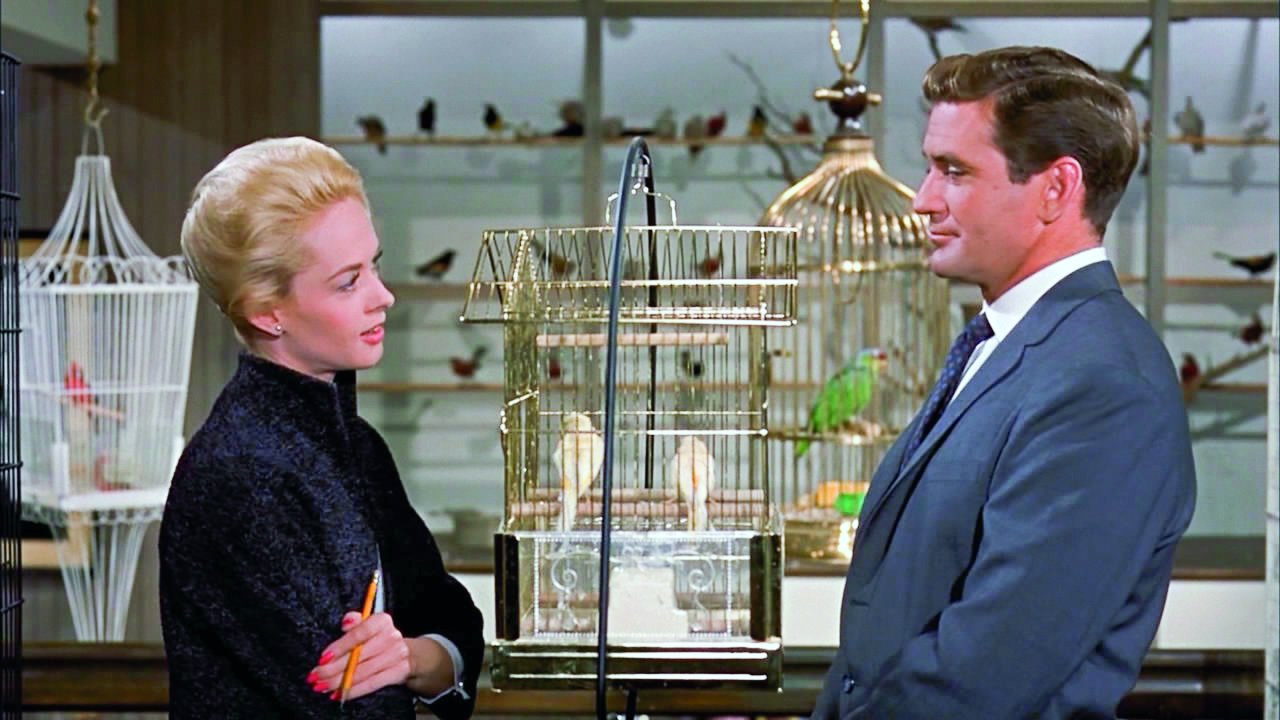 Unique incursion de Hitchcock dans le domaine du pur fantastique, c'est son film le plus angoissant, dans la mesure où le postulat (l'agression des oiseaux) en demeure irrationnel. Les prouesses techniques, utilisant autant des animaux dressés que des effets spéciaux, sont au service d'un propos qui élargit la critique sociale à la réflexion métaphysique. Un chef-d'oeuvre.
Dictionnaire des films, Ed. Larousse
Blade Runner
Sa 25 | 01 à 21h30

USA 1982 | vostf | 117' | c | De : Ridley Scott | Avec : Harrison Ford, Rutger Hauer, Sean Young ► Nomination aux Oscars « Best Set Decoration », 1983
En l'an 2019 à Los Angeles, devenue une ville tentaculaire où le tiers-monde côtoie les jardins de Babylone, un détective est chargé d'éliminer quatre « répliquants » qui se sont enfuis de leur planète pour venir sur Terre demander à leur concepteur le secret de la vie…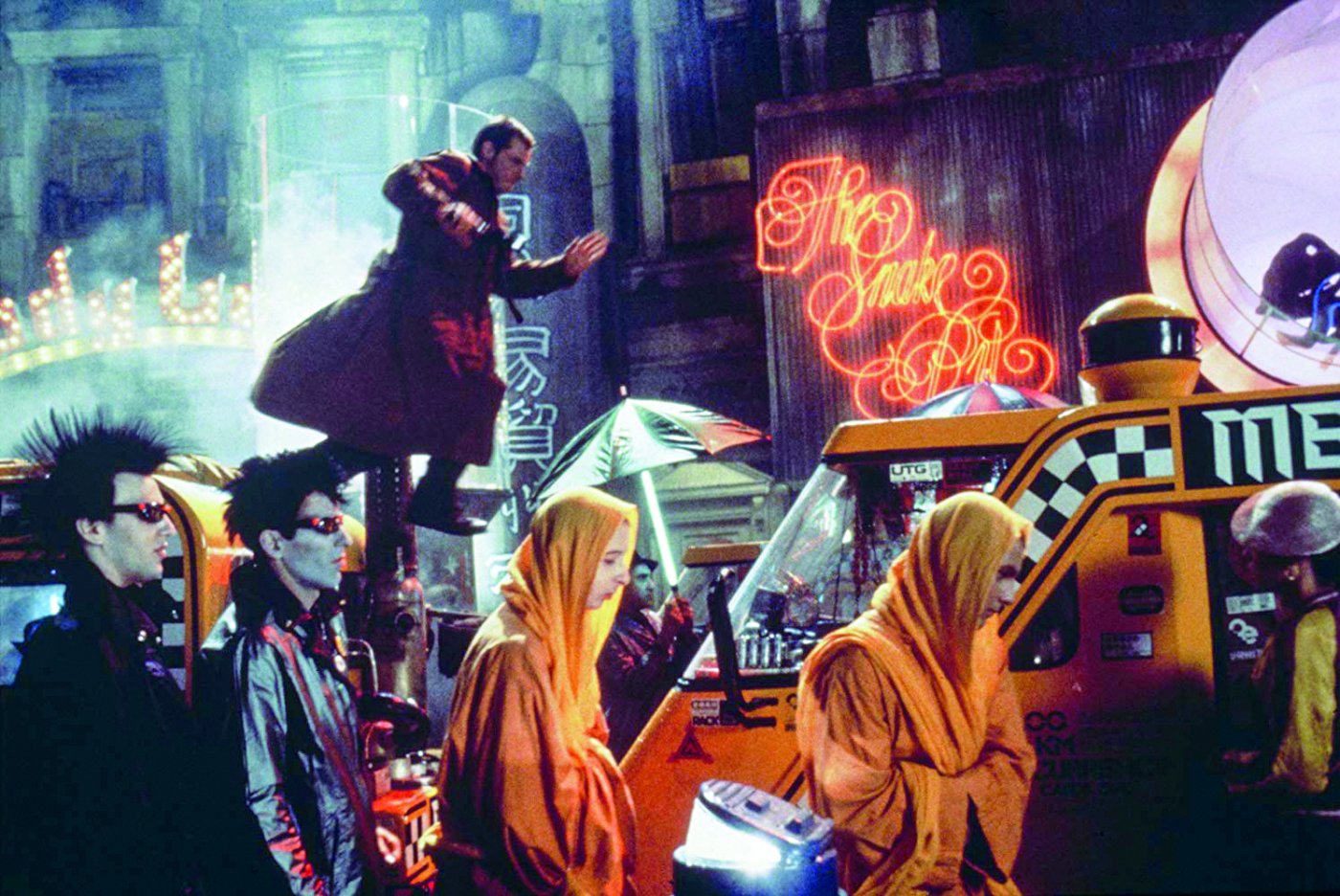 Modèle jamais surpassé, mais largement copié, le film de Ridley Scott est une splendeur visuelle. Dans le domaine de la science-fiction comme dans celui des films à suspense. Décor futuriste, monumental et crédible, parce que composé d'éléments familiers. C'est lui, le personnage principal : à savoir Los Angeles, en 2019. Une ville imaginaire, devenue mégalopole surpeuplée, véritable cloaque nocturne et pluvieux.
You Only Live Twice
Sa 01 | 02 à 21h30
GB 1967 | vostf | 113' | c | De : Lewis Gilbert | Avec : Sean Connery, Tetsuro Tamba, Akiko Wakabayashi
Le gouvernement d'un pays asiatique fait disparaître des capsules américaines et russes dans l'espace pour engendrer un conflit armé. James Bond, allié à Tigre Tanaka, le chef des services secrets japonais, et à ses nombreux agents, a une fois de plus l'occasion de démontrer ses talents dans bien des domaines…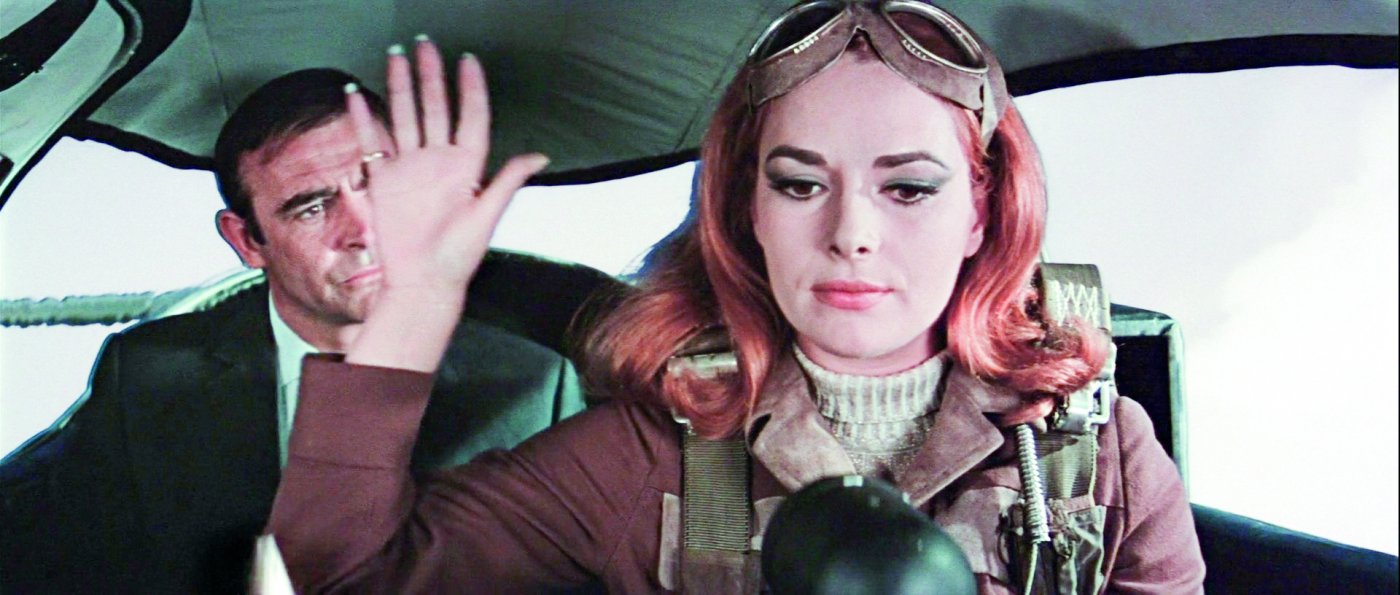 This great action movie put Connery's Bond right back on top and introduced us to the Nehru-suit-wearing, cat-stroking master criminal Spectre chief, played by Donald Pleasence. Connery announced his intention to quit after this. Perhaps he knew it could never be this good again?
The Pink Panther
Sa 08 | 02 à 21h30
USA 1963 | vostf | 114' | c | De : Blake Edwards | Avec : Peter Sellers, David Niven, Robert Wagner
Un mystérieux gentleman-cambrioleur, le « Phantom », qui dépouille le Gotha de ses bijoux, demeure insaisissable. Une chance de le prendre la main dans le sac se présente à la police. L'inspecteur Jacques Clouseau tente sa chance…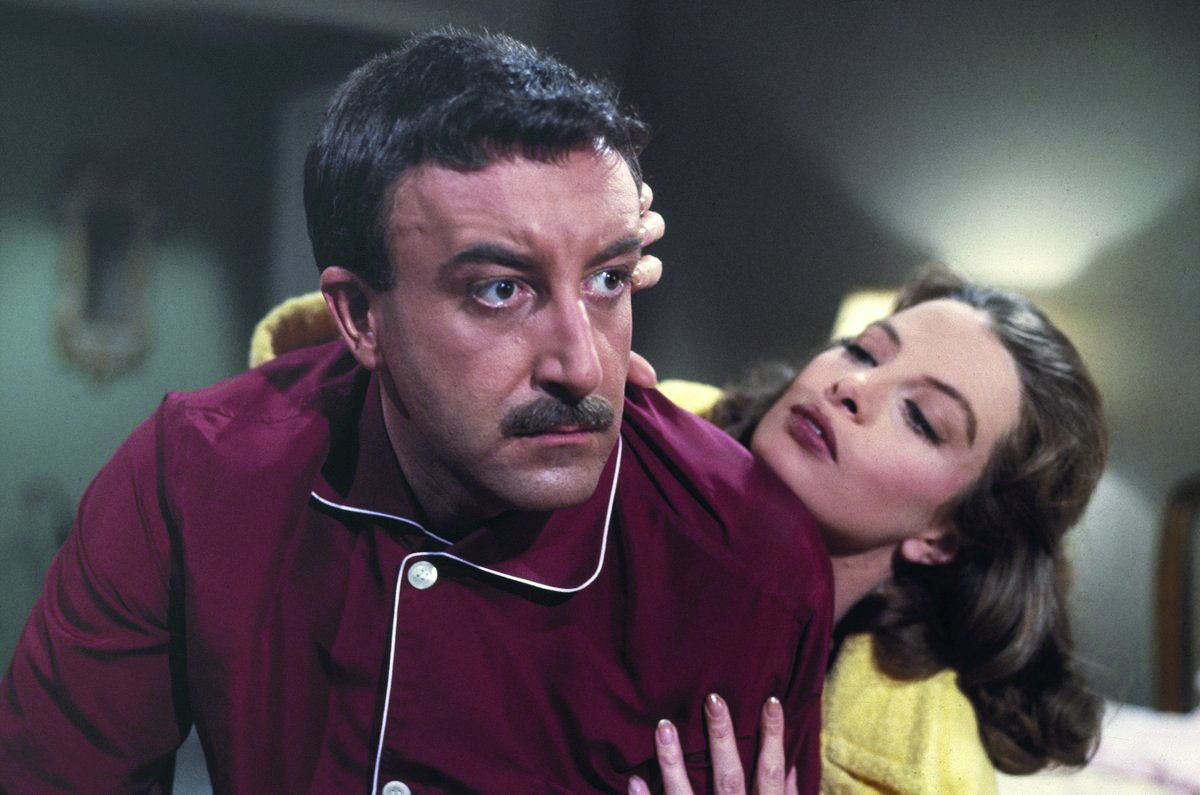 The Matrix
Sa 15 | 02 à 21h30
USA 1999 | vostf | 136' | c | De : Lana & Lilly Wachowski | Avec : Keanu Reeves, Laurence Fishburne, Carrie-Anne Moss | 4 Oscars, 2000 (Meilleurs effets spéciaux, Meilleur son, Meilleur montage sonore & Meilleur montage)
Thomas Anderson, programmeur modèle et soumis le jour, renaît la nuit sous le nom de Neo. Il invente des programmes qui sèment des virus dans les circuits officiels. À cheval entre deux mondes, Neo est assailli par d'étranges songes et des messages cryptés…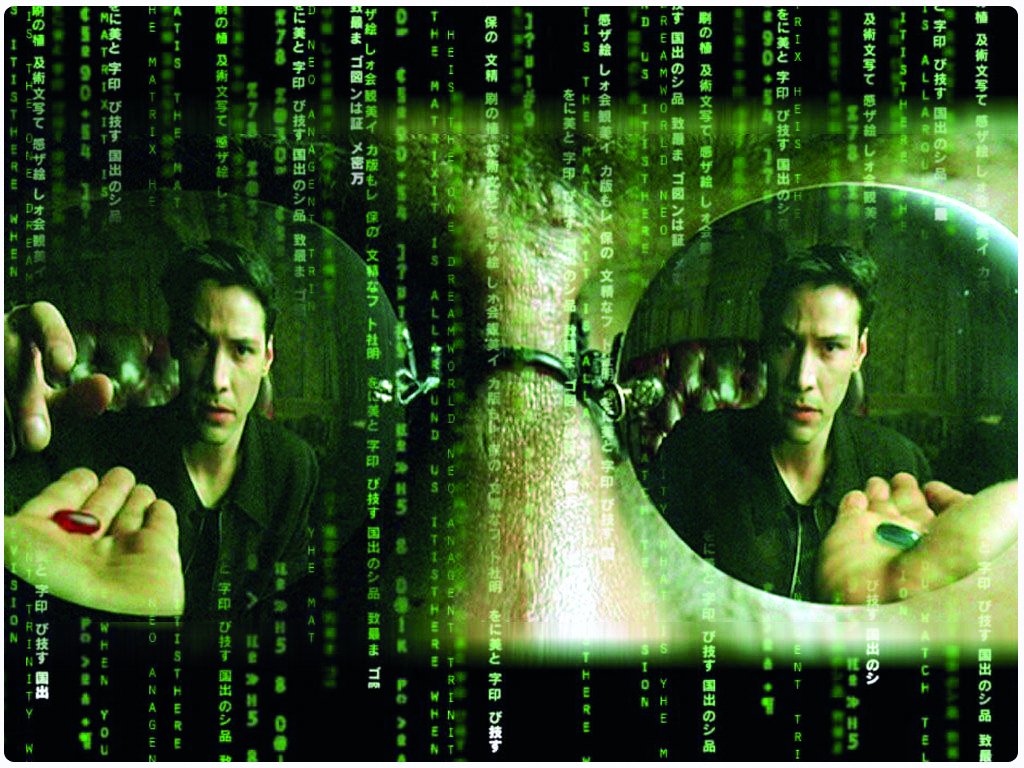 The Matrix slams you back in your chair, pops open your eyes and leaves your jaw hanging slack in amazement.
Charade
Sa 22 | 02 à 21h30
USA 1963 | vostf+all | 113' | c | De : Stanley Donen | Avec : Audrey Hepburn, Cary Grant, Walter Matthau
De retour des sports d'hiver, la traductrice Reggie, en instance de divorce, retrouve son appartement parisien sens dessus-dessous et apprend la mort de son mari. Peter Joshua, un séduisant divorcé, lui offre son aide…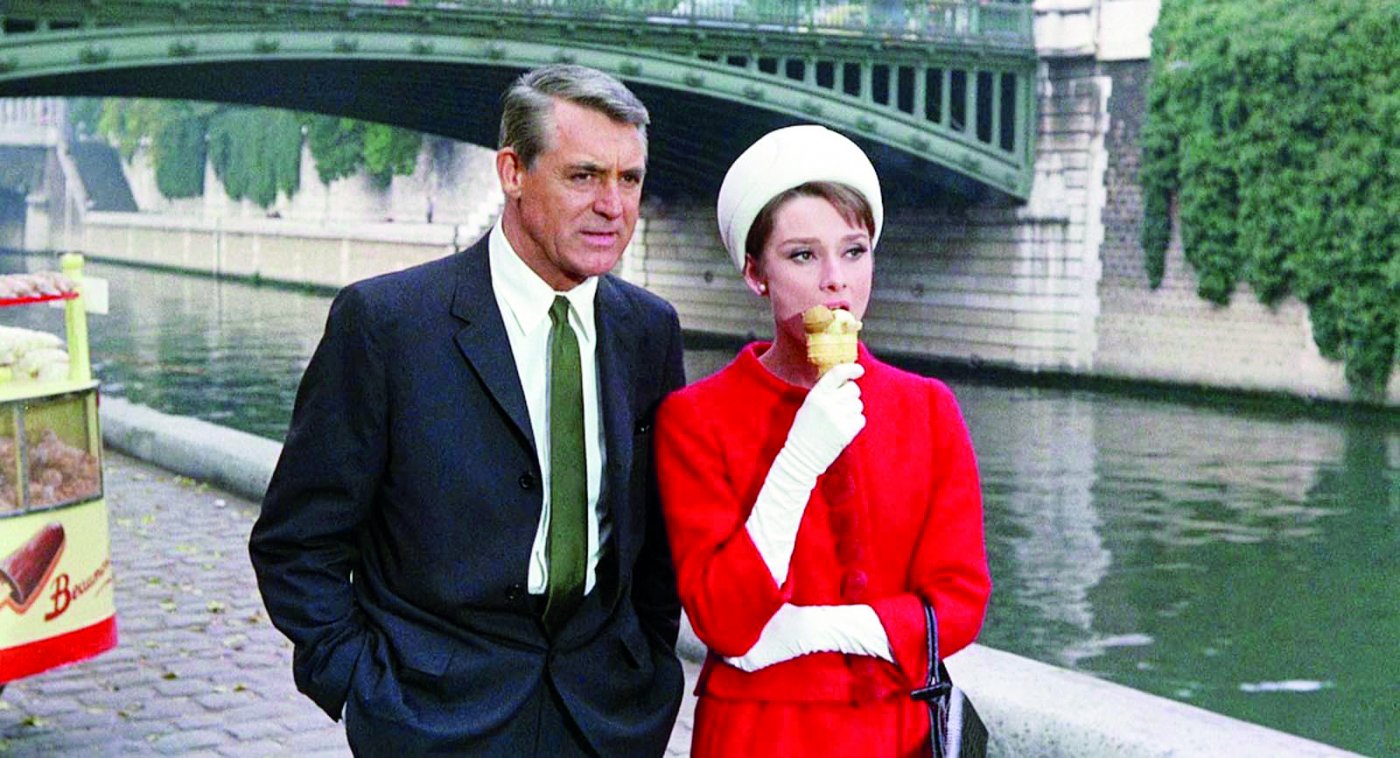 On a d'yeux que pour le marivaudage du couple Cary Grant/Audrey Hepburn. Pour l'élégance de Stanley Donen, qui filme Paris comme personne et passe avec grâce d'une bagarre sur les toits à une promenade romantique sur les quais de la Seine. Tout est beau dans Charade, gracieux et sophistiqué, de la musique mystérieuse de Henry Mancini à l'adorable Audrey Hepburn.
Raiders of the Lost Ark
Sa 29 | 02 à 22h00
USA 1981 | vostf | 115' | c | De : Steven Spielberg | Avec : Harrison Ford, Karen Allen, Paul Freeman
En 1936, l'aventurier archéologue Indiana Jones retrouve une idole en or dans un temple perdu dans la jungle, mais la statuette lui est volée par son rival…