Description
The routes
The walking bus operates across different districts of Luxembourg City, collecting children from several gathering points and escorting them to school on foot. Each school is served by several routes. These routes are listed below.
The following districts and schools have a walking bus programme:
Bonnevoie-Nord (Bonnevoie – Verger walking bus)
Cents (Cents walking bus)
Belair (Belair - G.Diderich walking bus)
Gasperich (Gasperich walking bus)
Stops
The children are picked up at set stops. Each stop is marked with a sign.
Schedule
No long waits! The walking bus operates on fixed schedules and every effort is made to run on time.
Supervision
At least two adult chaperones collect the children and escort them to school.
Want to be a chaperone? Sign up here!
Sign up
To use this service, you must sign up.
Sign-up will open soon.
Site plans
Bonnevoie-Nord (Bonnevoie – Verger walking bus)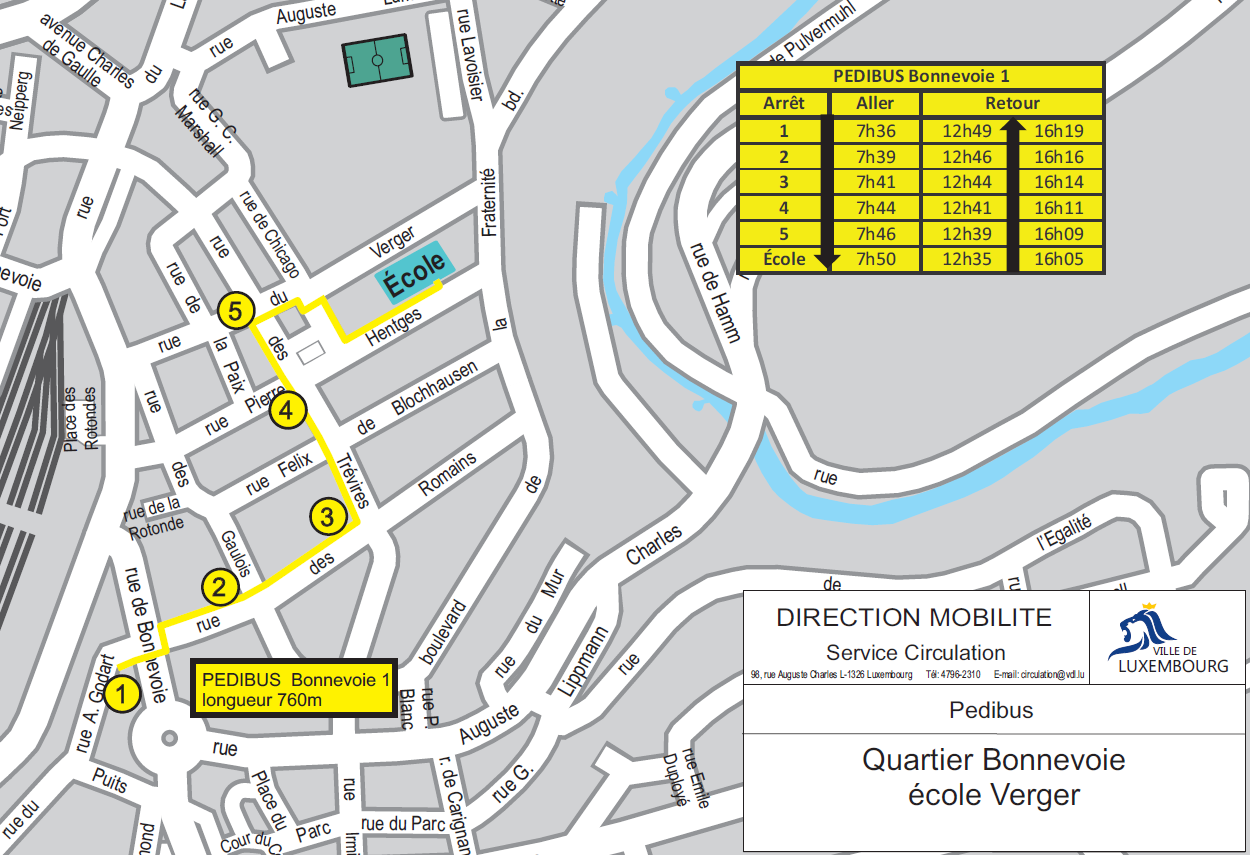 Cents (Cents walking bus)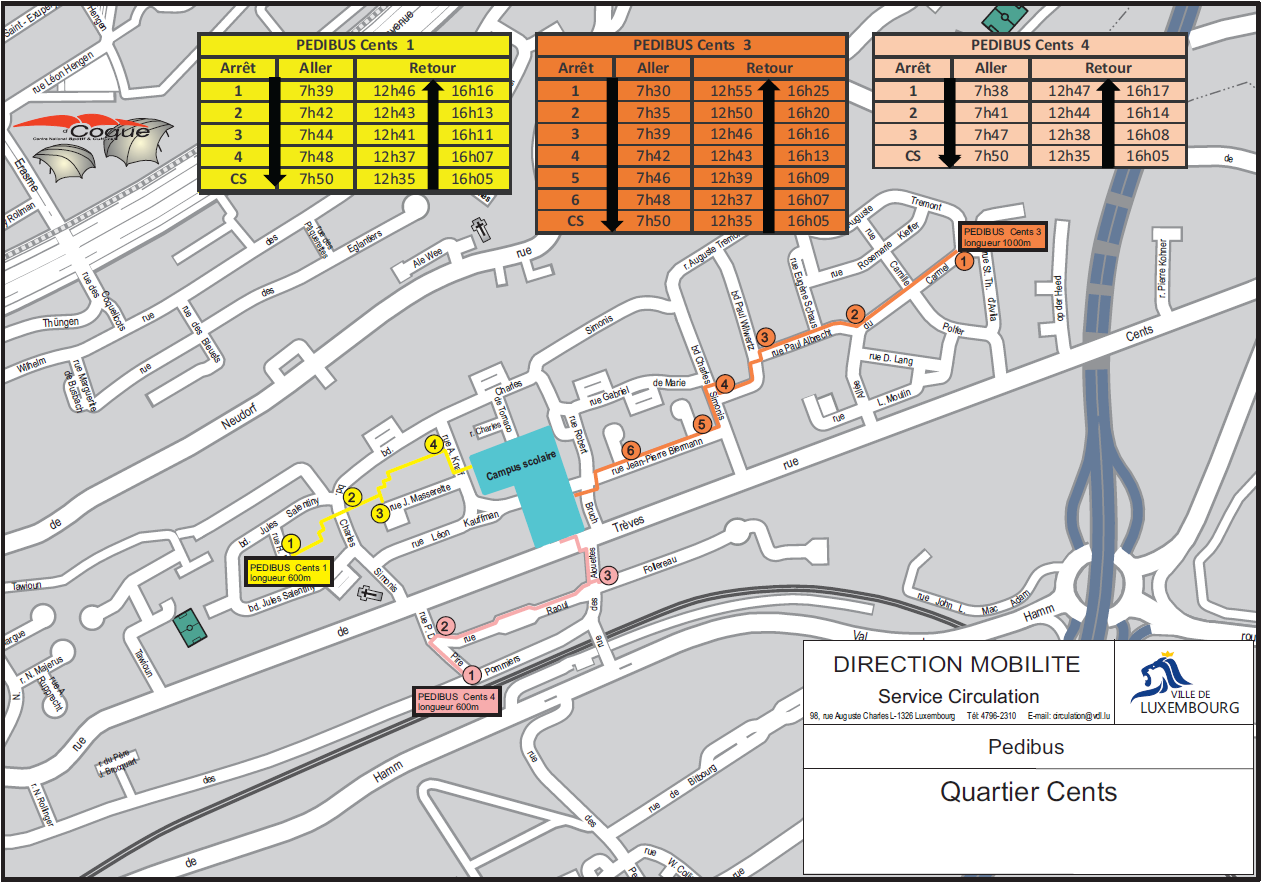 Belair (Belair - G.Diderich walking bus)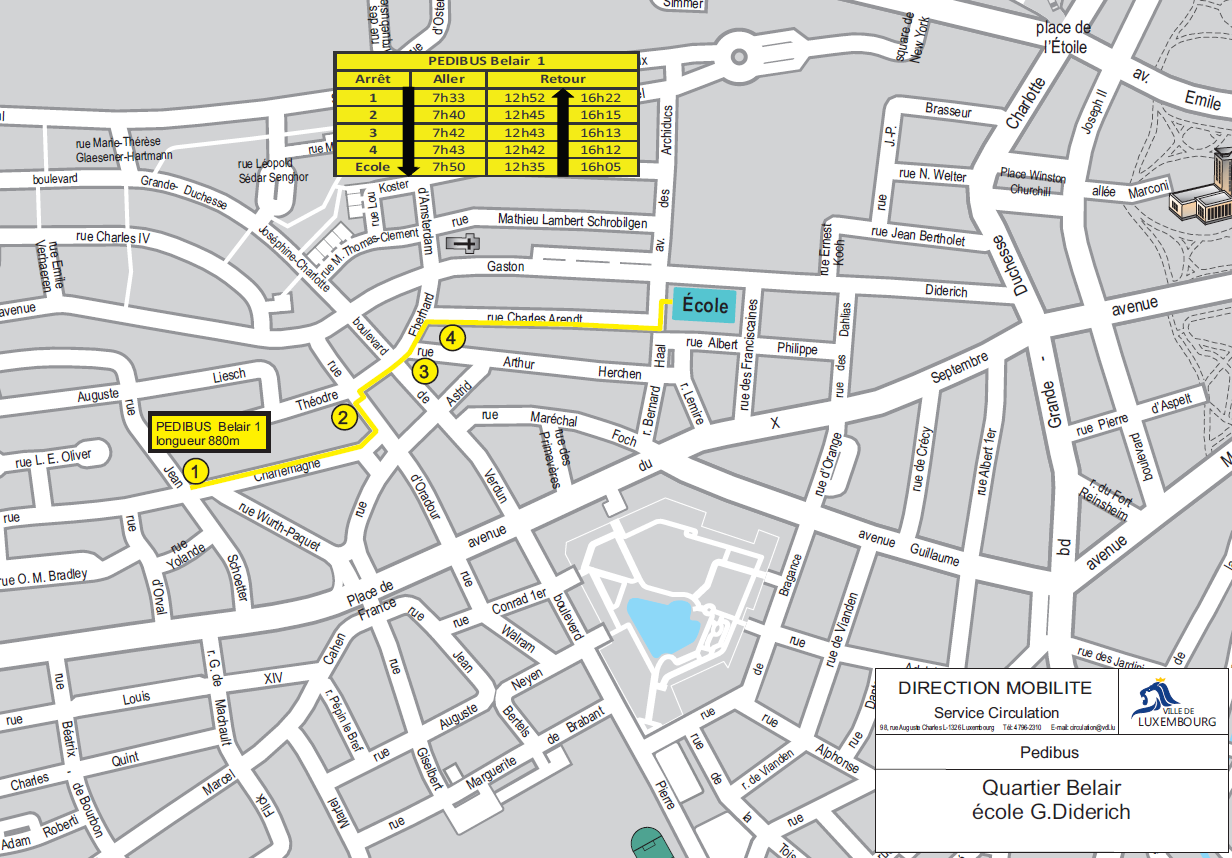 Gasperich (Gasperich walking bus)