Prize giving
On 25 November 2021, the selection committee of the urban planning competition for the redevelopment of land situated along Route d'Arlon unanimously agreed on the proposal that will form the basis for the "Wunnquartier Stade" development project. The winning team was announced on 8 December 2021 during a press conference held at the old fire station on Route d'Arlon.
First prize
Winning team: Team 196971
Urban planners: 2001 (L) / HHF ARCHITEKTEN (CH)
Landscape architect: AGENCE TER (FR)
Mobility expert: SYSTEMATICA (IT)
Engineering Energy expert: TRANSSOLAR (DE)
Urban Programming: CABANE - URBANE STRATEGIEN (CH)
Winning project: STADePARK (formerly Hortus Colossus)
Strengths of the project:
showcases the site's heritage
preserves the Josy Barthel stadium in the form of a park that will become a focal point of local life both for residents of this new development and the surrounding areas
transforms the existing historic buildings, such as the fire station and stables, into spaces where people can come together
fosters urban diversity through its varied range of dwelling units, making it a neighbourhood open to everyone
designs its mobility infrastructure around a new tram stop on Route d'Arlon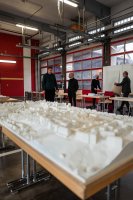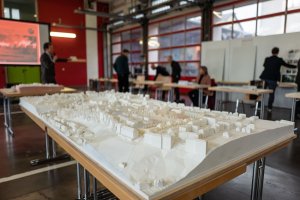 Go back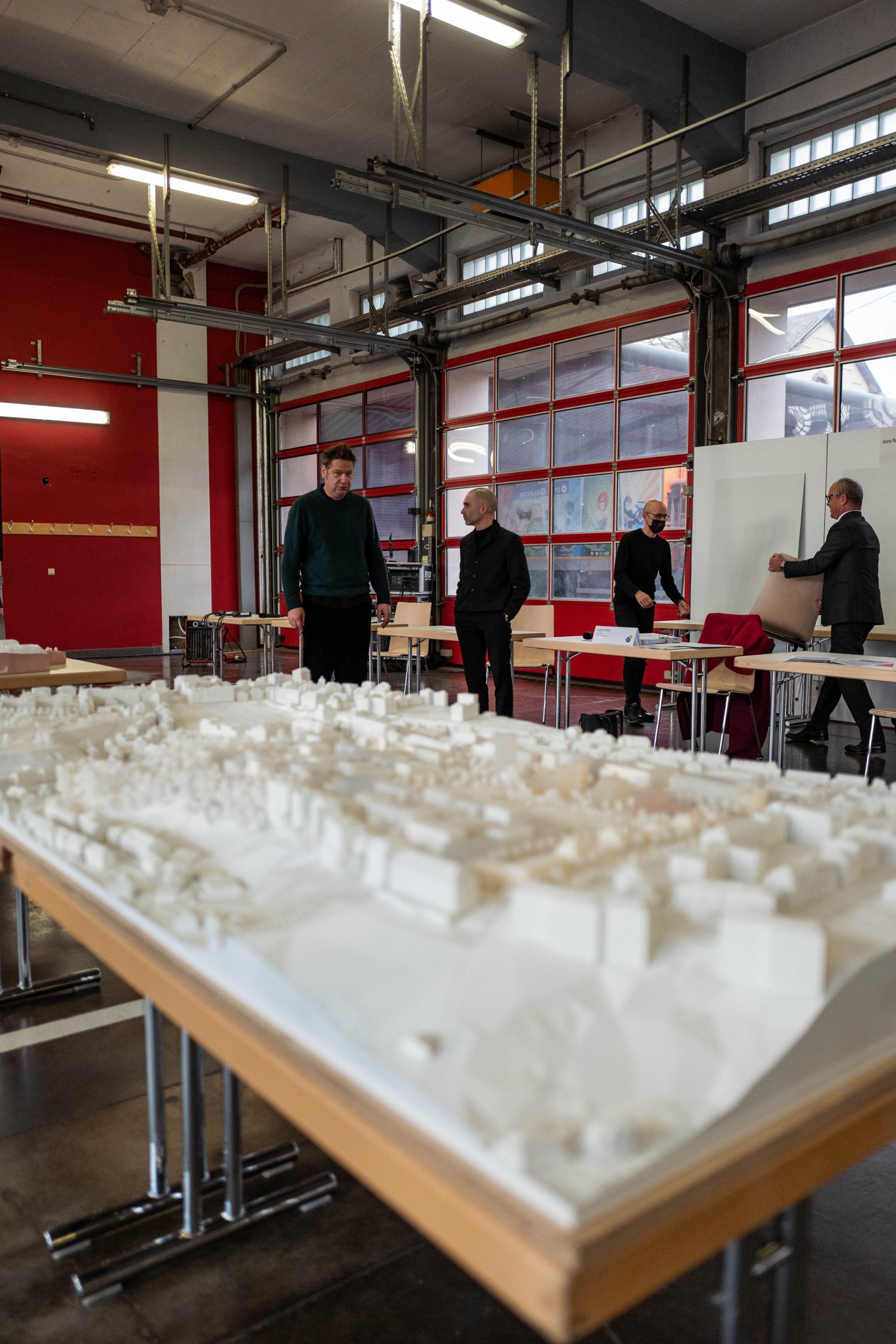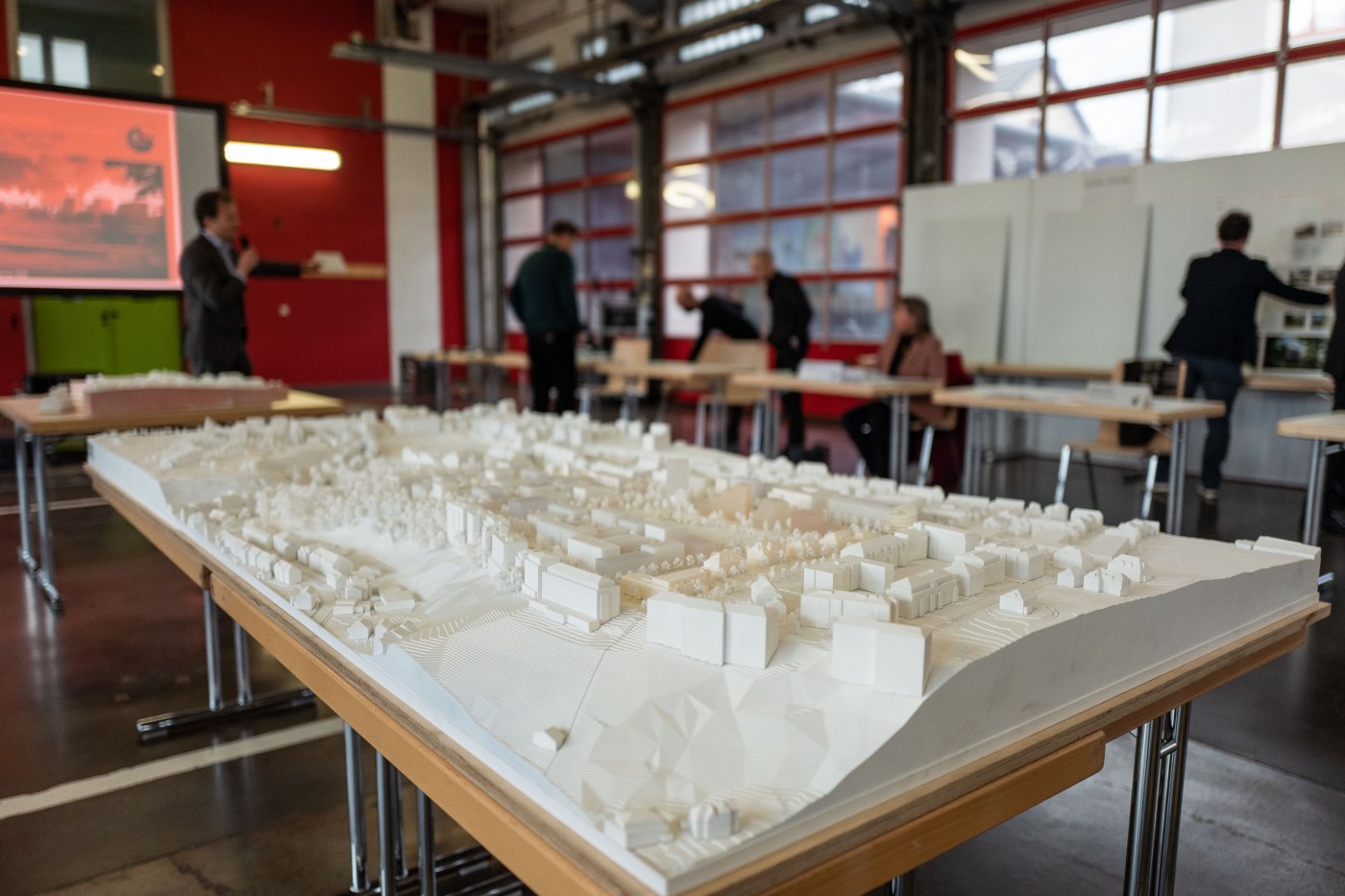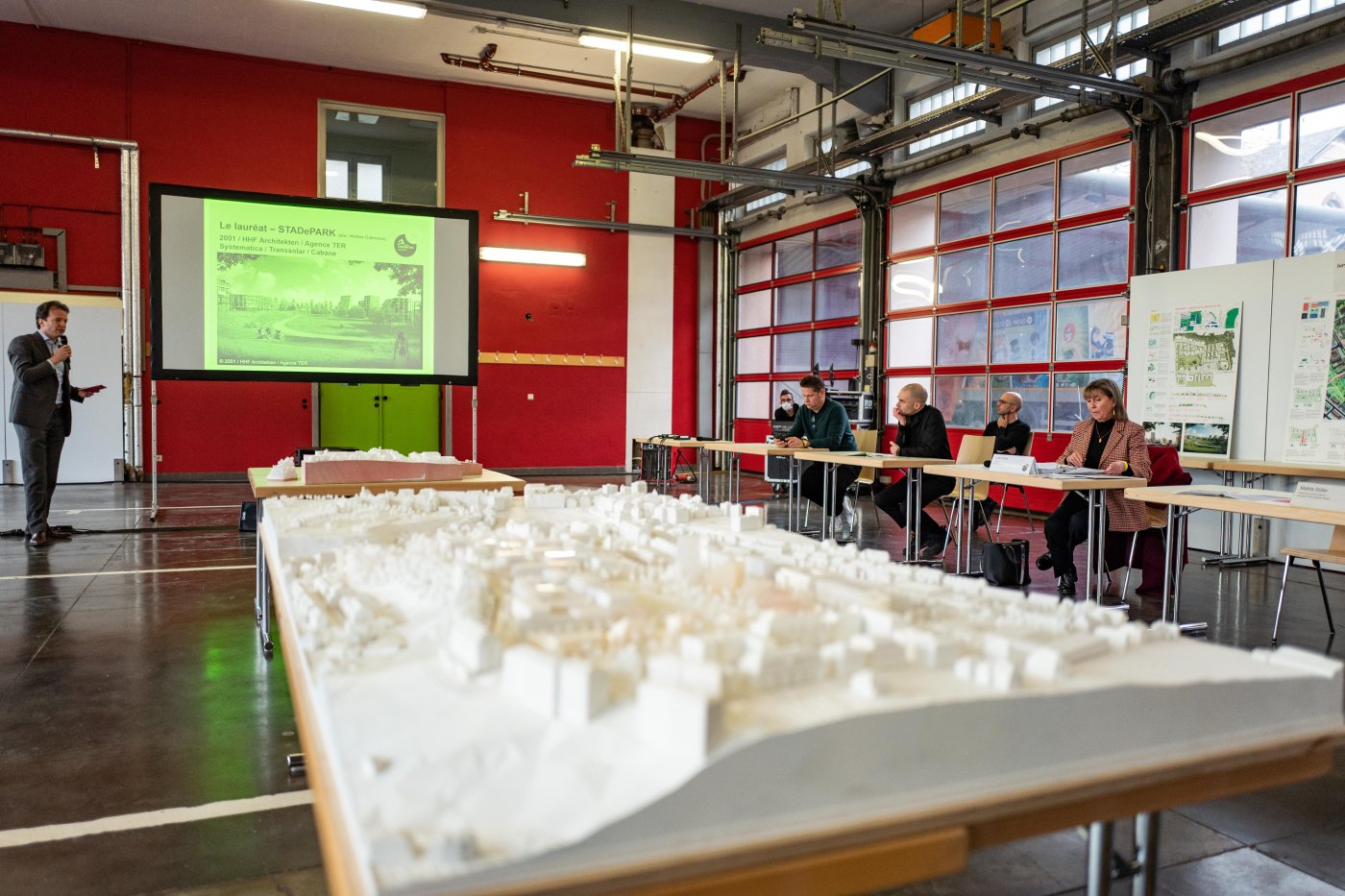 1 4
Second prize
Team 352413 – CityZen project
Beiler François Fritsch / Agence Christophe Gautrand & Associés / Transitec / Elioth / Atelier Préau / Jean Schmit Engineering
Third prize
Team 918475 – Quartier Belved'air project
Fabeck Architectes / Michel Desvigne / Luxplan / Ides Engineering / Ville ouverte
Team 121019 – "Living in the forest" project
Temperaturas extremas Arquitectos S.L.P. / Mersch Ingénieur Paysagistes SARL / Ecomobilités Territoires & Connexions / SGI Ingénierie SA / ECAU SARL
Team 115060 – Parc Josy Barthel project (formerly "Smart Q – Parc central")
Architecture+aménagement / HDK Dutt & Kist / Schroeder & Associés / Transsolar / Attitudes urbaines
Selection committee members
Representatives of the City of Luxembourg, the Ministry of Home Affairs (Ministère de l'Intérieur), the Ministry of Housing (Ministère du Logement), the SNHBM, the Order of Architects and Consulting Engineers (OAI), the Congregation of Franciscan Sisters, a professor of Architecture from the University of Luxembourg and two international experts.
Follow-up
The winning project will now serve as the basis for the preparation of a special development plan (plan d'aménagement particulier – PAP) that will be submitted to the municipal council for adoption.