Qu'est-ce qu'un bon film? - Leçon 1
Lundi, 29 octobre 2018 à 19h
Toutes les raisons d'aimer le cinéma en 10 leçons

LEÇON 1 : BEAUTÉ
Un bon film exalte les sens
Par Hervé Aubron (critique,rédacteur en chef-adjoint au Nouveau Magazine Littéraire et enseignant en esthétique du cinéma, Université Paris III)
Ciné-conférence ponctuée d'extraits de films | en langue française | 60'
Conférence suivie d'un interlude gastronomique "finger food & meet the prof"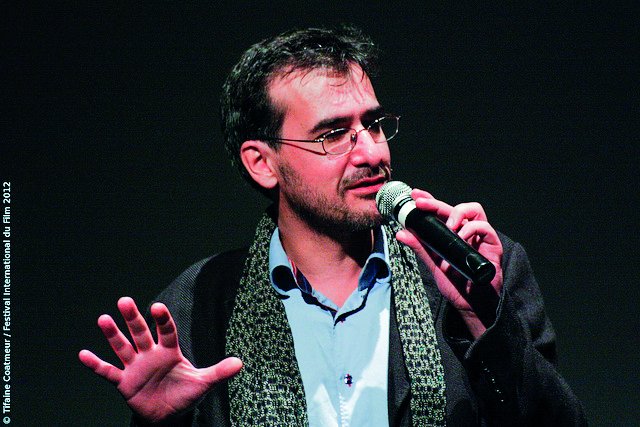 « 'Un soir, j'ai assis la Beauté sur mes genoux. − Et je l'ai trouvée amère. − Et je l'ai injuriée.' Quelque vingt ans avant la naissance du cinéma, Arthur Rimbaud placarde ces phrases au seuil d'Une saison en enfer. Autant dire que la notion de beauté est d'emblée problématique pour le cinéma. Il apparaît au moment même, au tournant des 19e et 20e siècles, où les avant-gardes artistiques remettent en cause les canons traditionnels du beau, voire la nécessité même de cette notion. Comment peut-il dès lors s'imposer comme un art ? S'agit-il de préalablement récapituler les héritages des disciplines qui l'ont précédé, toutes leurs beautés passées, afin de montrer patte blanche ? D'imposer d'entrée de jeu une forme ou une modalité nouvelle de beauté ? Ou tout simplement de la passer par-dessus bord ? »
Projection : Sunrise : A Song of Two Humans
USA 1927 | vostf | 94' | De : Friedrich Wilhelm Murnau | Avec George O'Brien, Janet Gaynor, Margaret Livingston
« Le dernier grand film muet, où la beauté apparaît à la fois frelatée et désirable, artificielle et vivante, mortifère et renouvelée. » (Hervé Aubron)
Films-clés
Pour approfondir les leçons la Cinémathèque programme une série de projections supplémentaires de films-clés tous les dimanches soir à 20h30.
Autres films-clés illustrant « Beauté » :
04 | 11 La Ronde | France 1950 | Max Ophuls
11 | 11 Johnny Guitar | USA 1954 | Nicholas Ray
18 | 11 Barry Lyndon | GB 1975 | Stanley Kubrick
25 | 11 Donovan's Reef | USA 1963 | John Ford