One-of-a-kind mountain bike park in Luxembourg
The Boy Konen Bike Park is the only place in the country to offer such a wide range of mountain bike tracks and features a tabletop, enduro track, north shore ramp, pump track and BMX track – all at a single location. Designed for both competitive sports and recreational use, the bike park is a place for people to hone their skills and learn new techniques.
Its tracks have been designed with different levels of technical difficulty, ranging from easy to hard, and include jumps and runs with natural obstacles (large rocks, tree trunks, tight turns). The park also has a track that can be used by electric bikes. The tracks are colour-coded according to difficulty level, so riders can pace themselves based on their own individual skill level.
The Boy Konen Bike Park is a great addition to the existing offering for cycling enthusiasts ("Parcours Josy Mersch" permanent cyclocross track; "BMX" track on the "Grauhans" site in Neudorf, around the football pitches), making it a real asset for Luxembourg City and its cycling clubs.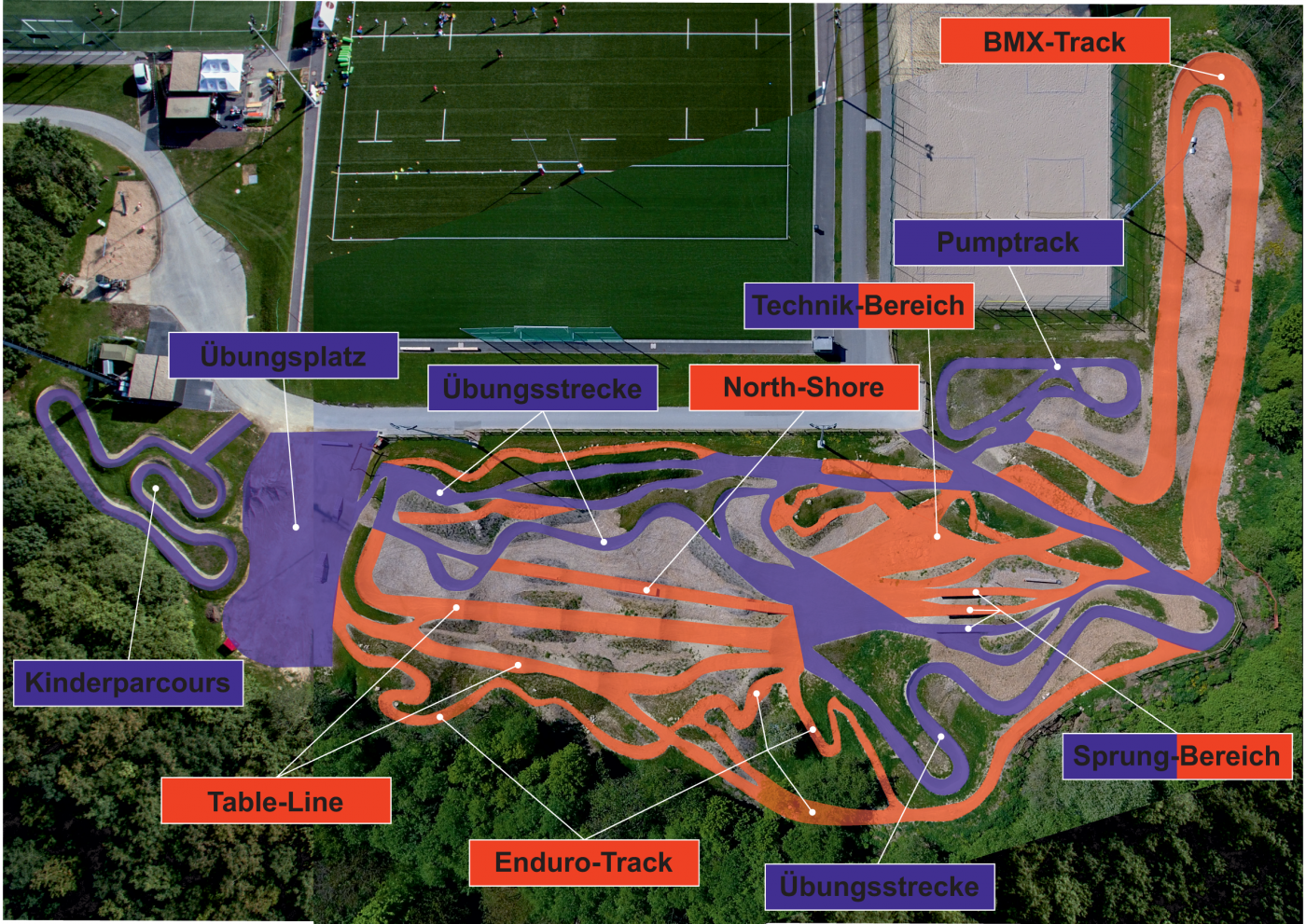 Opening hours and conditions of use
The bike park is open to the public every day from 10:00 to 21:00.
Luxembourg City reserves the right to change these opening times and to close the bike park at any time, in particular:
during times reserved by cycling clubs or for any other exclusive use (see section on "competitions and training sessions" below);
for safety reasons (bad weather, snow, ice/thaw, poor condition of the tracks, maintenance or repair work, etc.);
if large events are being held on the Boy Konen sports pitches.
Access to the bike park is prohibited:
to children under 6;
to children aged between 6 and 12, unless accompanied by a responsible adult (18 or over).
The bike park is strictly reserved for mountain and BMX biking. Any other use, such as the organisation of events by sports clubs, requires prior, written authorisation from Luxembourg City's municipal offices.
Helmets must be worn.
Users must have the skills required to use the tracks and accept the risks inherent in this type of sporting activity.
Use of the tracks is entirely at the user's own risk and liability. Users' behaviour must not present any danger to themselves or others. Luxembourg City cannot accept any liability in the event of accident.
Animals are not allowed on site. This includes dogs on leashes.
Instructions given by municipal personnel must be followed.
Any users who fail to comply with these conditions of use or instructions given by municipal personnel may be asked to leave the site.
Closed days
The Boy Konen Bike Park is closed on:
| | | |
| --- | --- | --- |
| Easter Monday | Monday | 10 April 2023 |
| May Day | Monday | 1 May 2023 |
| Europe Day | Tuesday | 9 May 2023 |
| Ascension Day | Thursday | 18 May 2023 |
| Pentecost Monday | Monday | 29 May 2023 |
| The eve of National Day | Thursday | 22 June 2023 from 18:00 |
| National Day | Friday | 23 June 2023 |
| Assumption Day | Tuesday | 15 August 2023 |
| All Saint's Day | Wednesday | 1 November 2023 |
| Christmas Eve | Sunday | 24 December 2023 from 12:00 (noon) |
| Christmas Day | Monday | 25 December 2023 |
| Saint Stephen's Day | Tuesday | 26 December 2023 |
| New Year's Eve | Sunday | 31 December 2023 from 12:00 (noon) |
| New Year's Day | Monday | 1 January 2024 |
Competitions and training sessions
The facilities are exclusively reserved for training sessions, events and competitions organised by Luxembourg City and city-based cycling clubs at the following times

Training sessions
Bike school for children aged 3–8

From 1 January to 31 December, on Tuesdays from 16:00 to 18:00
"Vélo-Club La Pédale" Mühlenbach / City of Luxembourg Sports pour tous programme

Bike school for children aged 8–12

From 1 January to 31 December, on Saturdays from 10:00 to 12:00 (noon)
"Sport- a Fräizäit Zéisseng (SAF)" / City of Luxembourg Sports pour tous programme
Address and contact details
Address
Bike Park Boy Konen
Terrain de sport Boy Konen
3, rue des Sports
L-2548 Luxembourg-Cessange
Contact and emergency numbers
on site: porter's lodge at site entrance - tel. 4796-2880 or mob. 691 98 28 80
information and reservations: Service Sports – tel. 4796-2583 or sports@vdl.lu
Emergency number: 112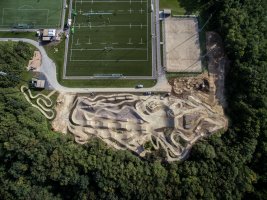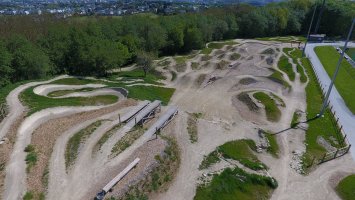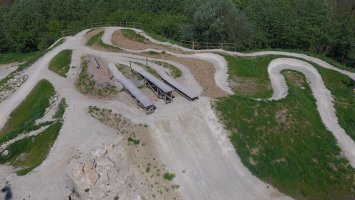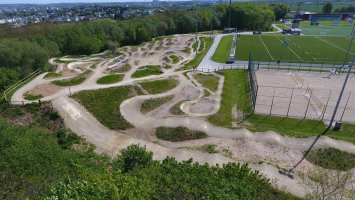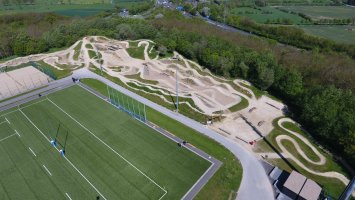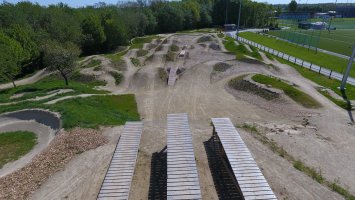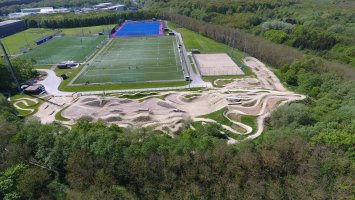 Go back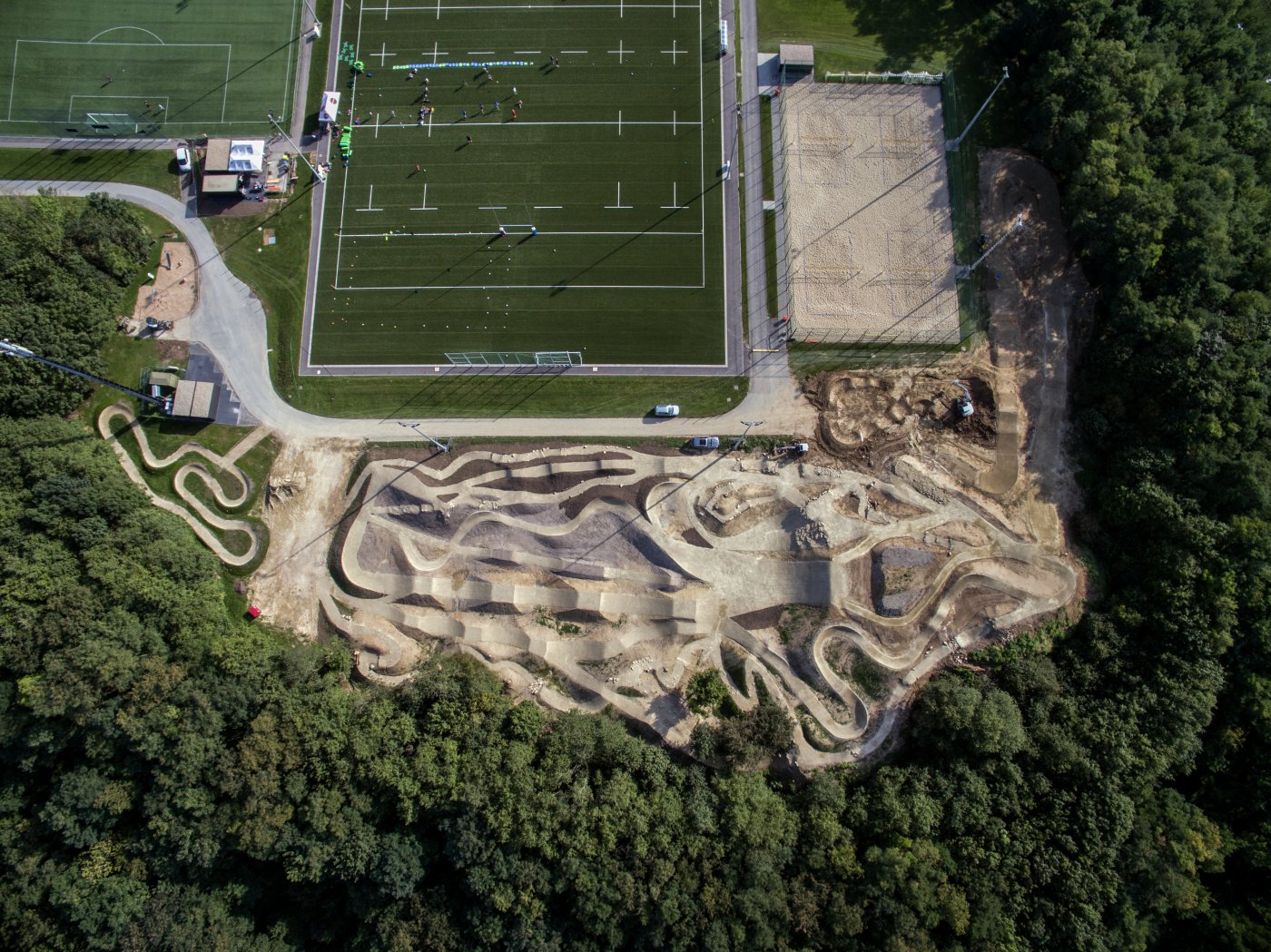 Vue aérienne du Bike Park Boy Konen
© Ville de Luxembourg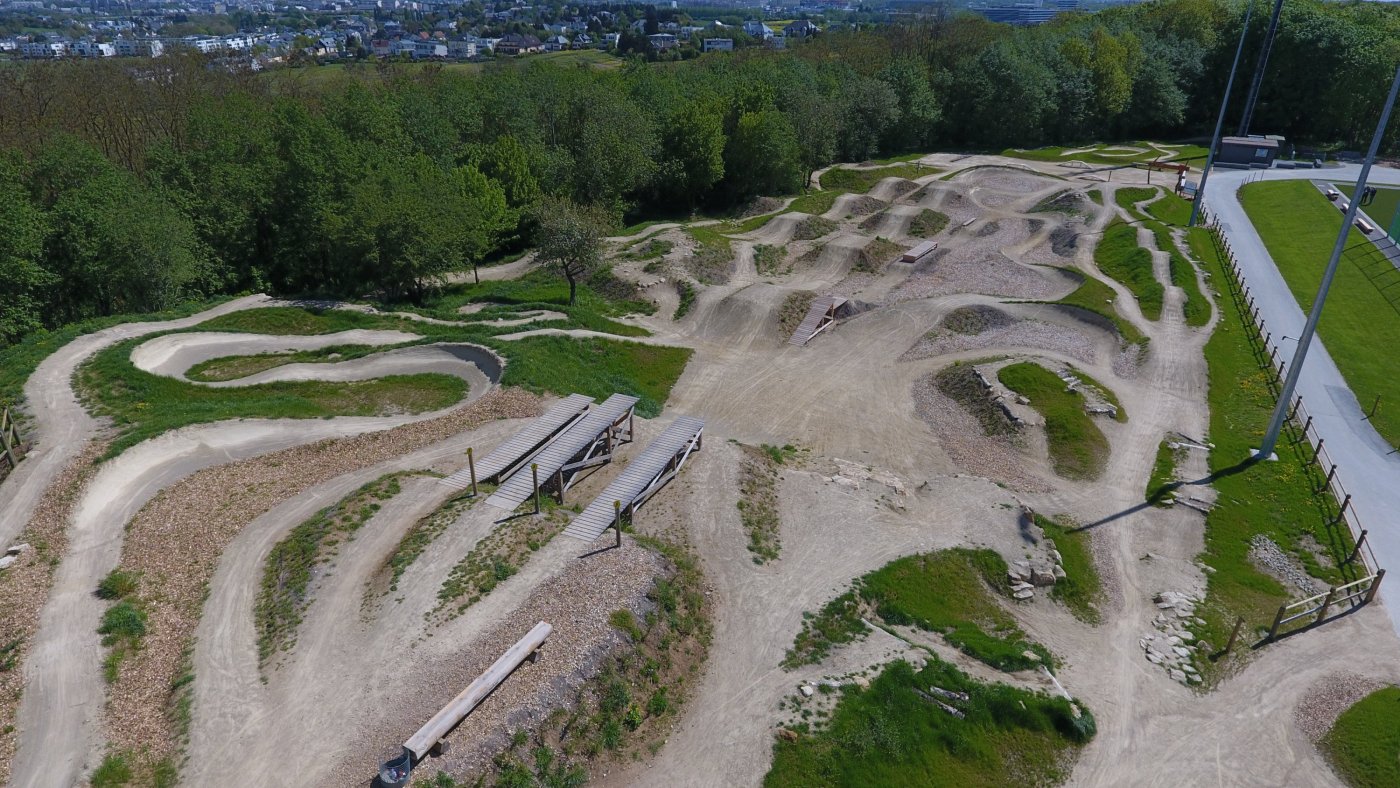 Bike Park Boy Konen
© Ville de Luxembourg - Mike PICAR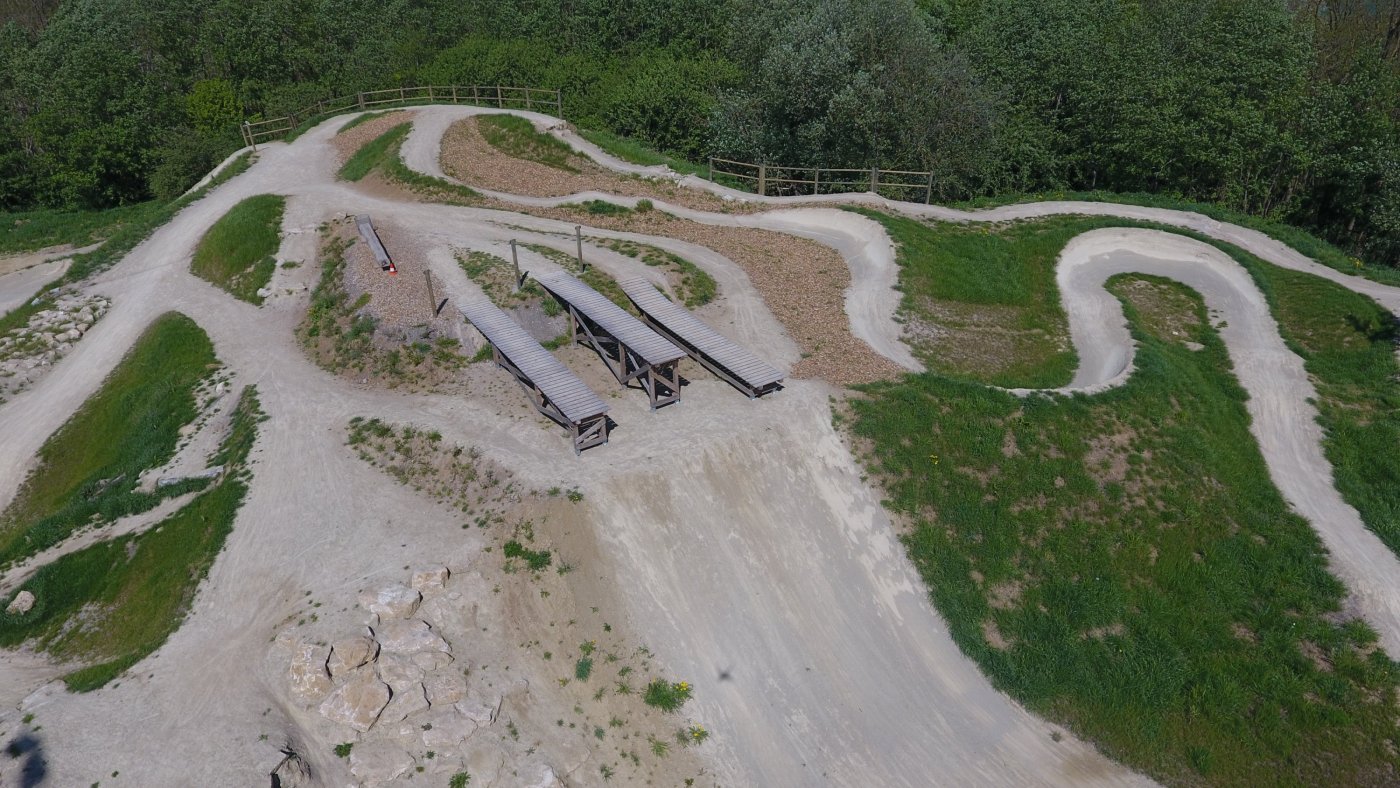 Bike Park Boy Konen
© Ville de Luxembourg - Mike PICAR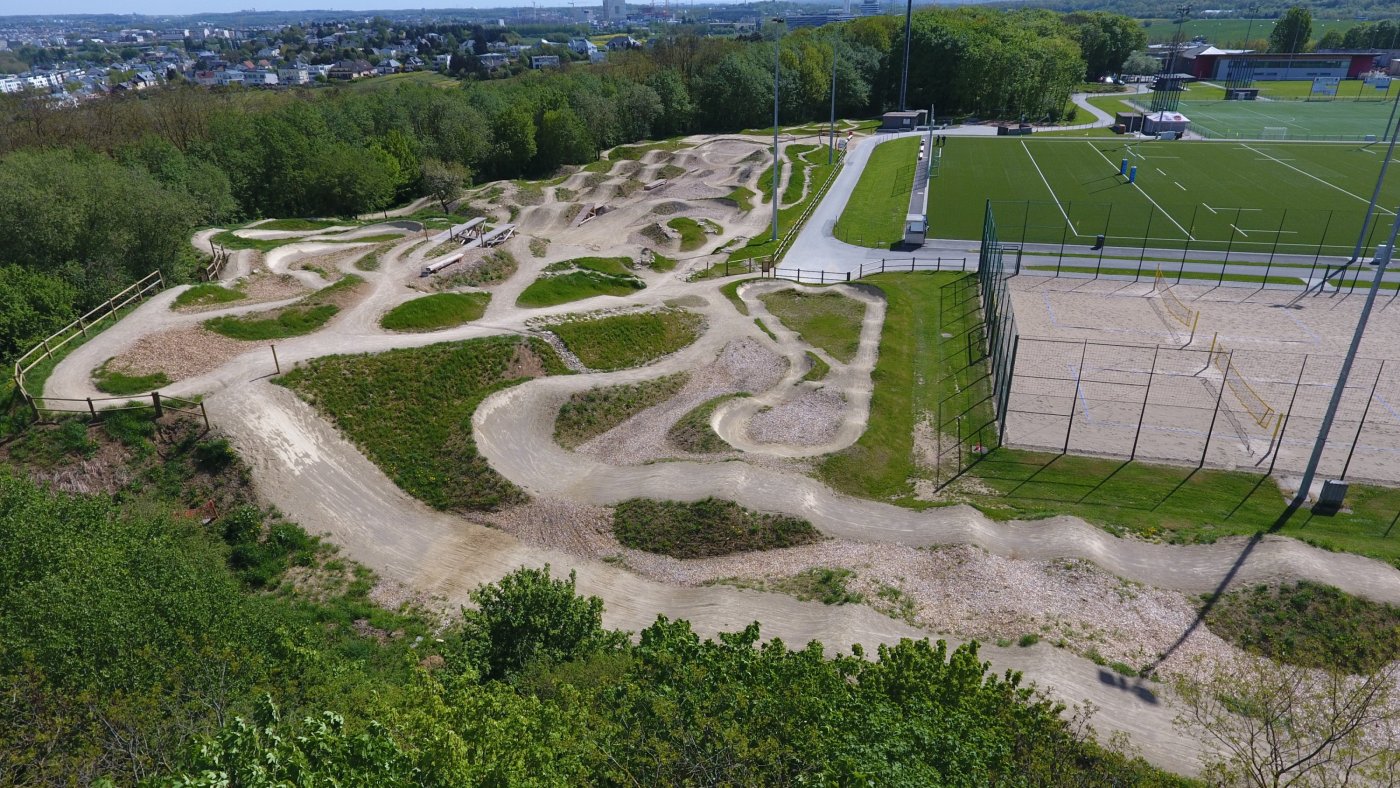 Bike Park Boy Konen
© Ville de Luxembourg - Mike PICAR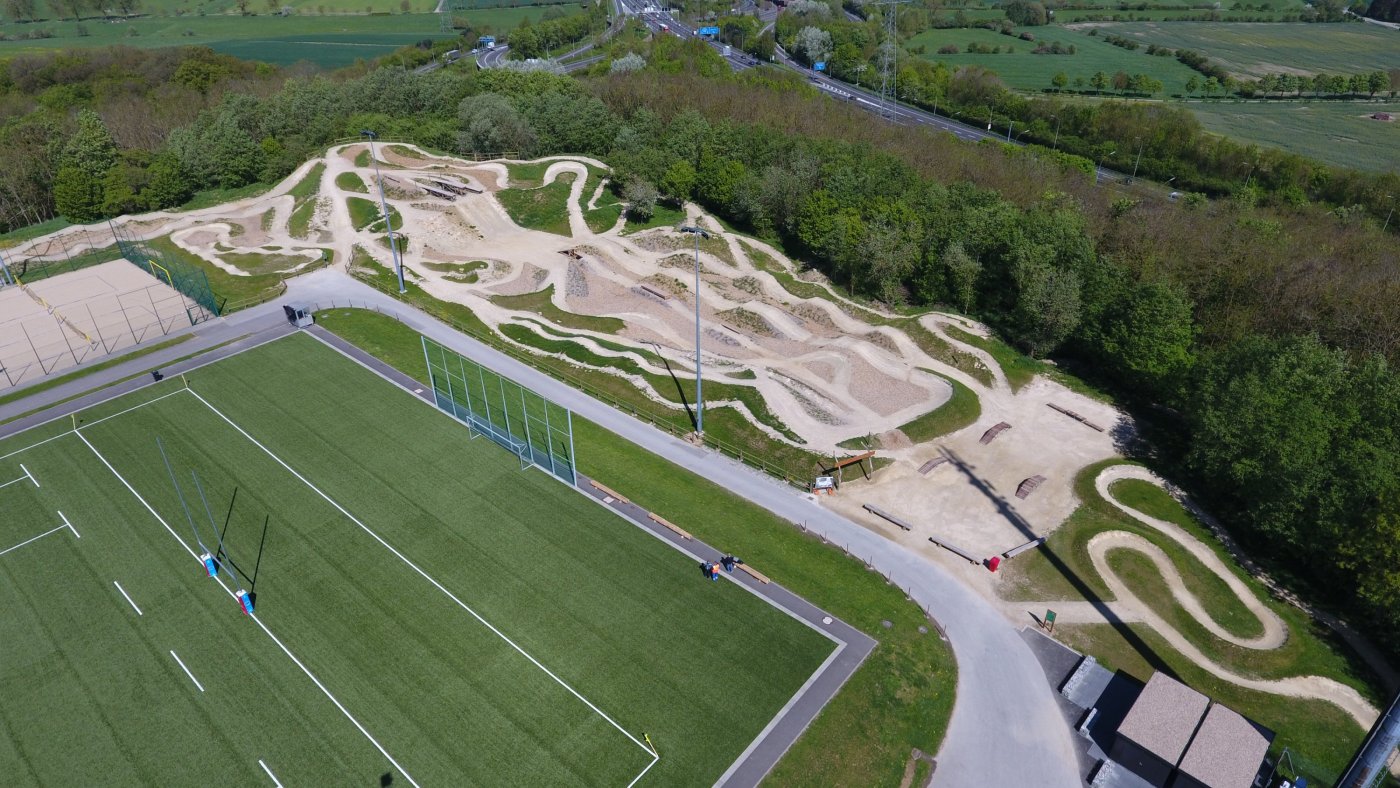 Bike Park Boy Konen
© Ville de Luxembourg - Mike PICAR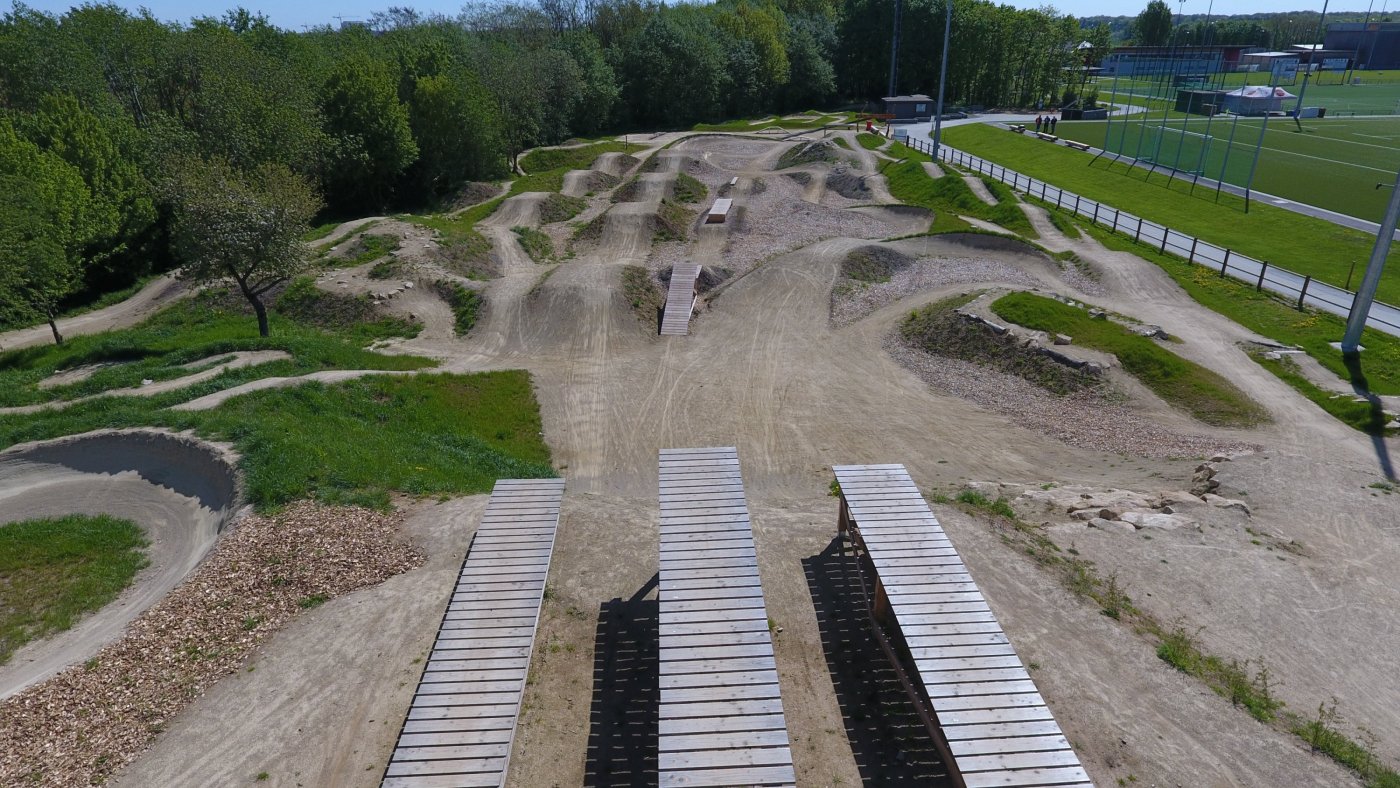 Bike Park Boy Konen
© Ville de Luxembourg - Mike PICAR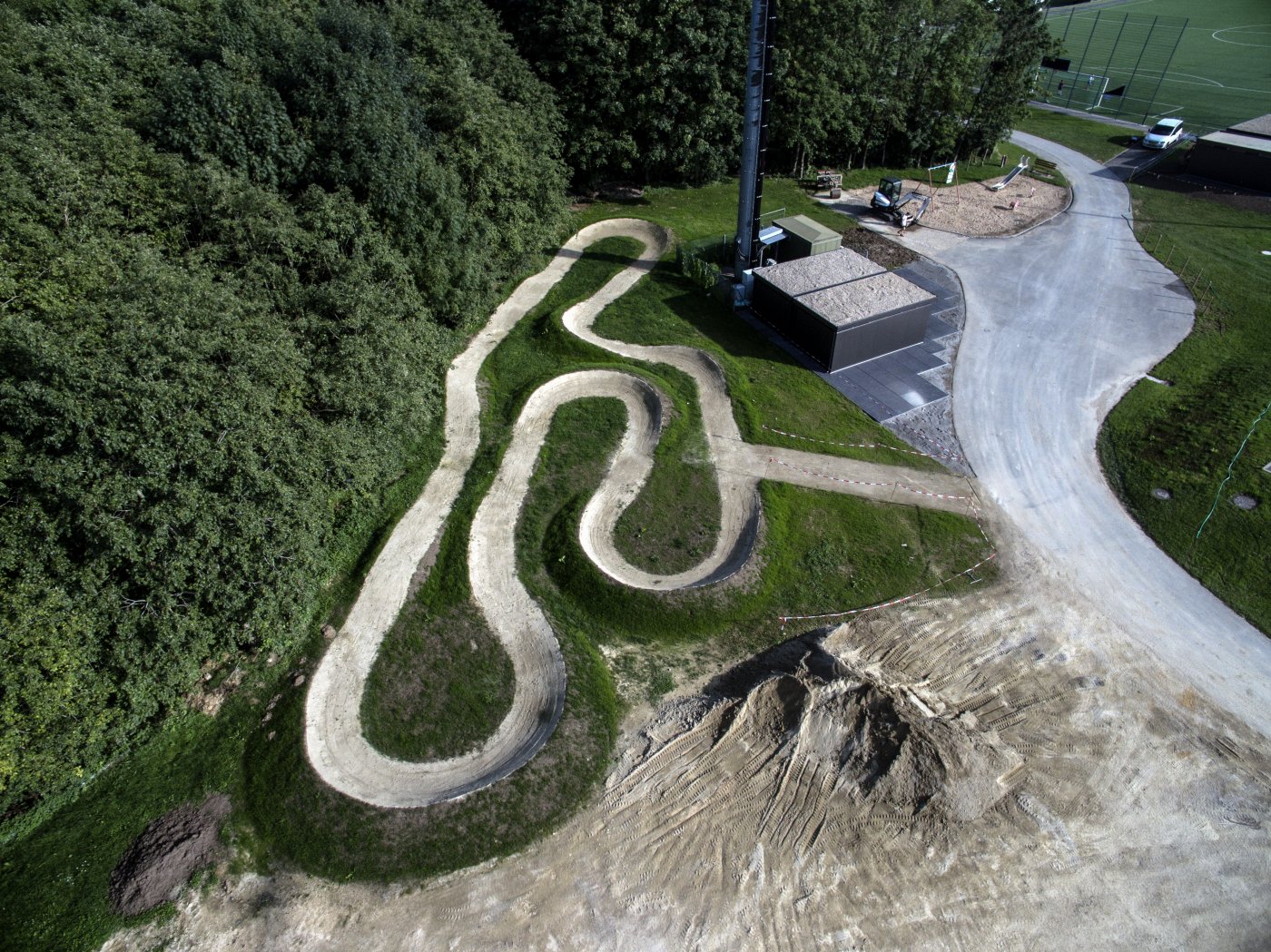 Circuit pour enfants du Bike Park Boy Konen
© Ville de Luxembourg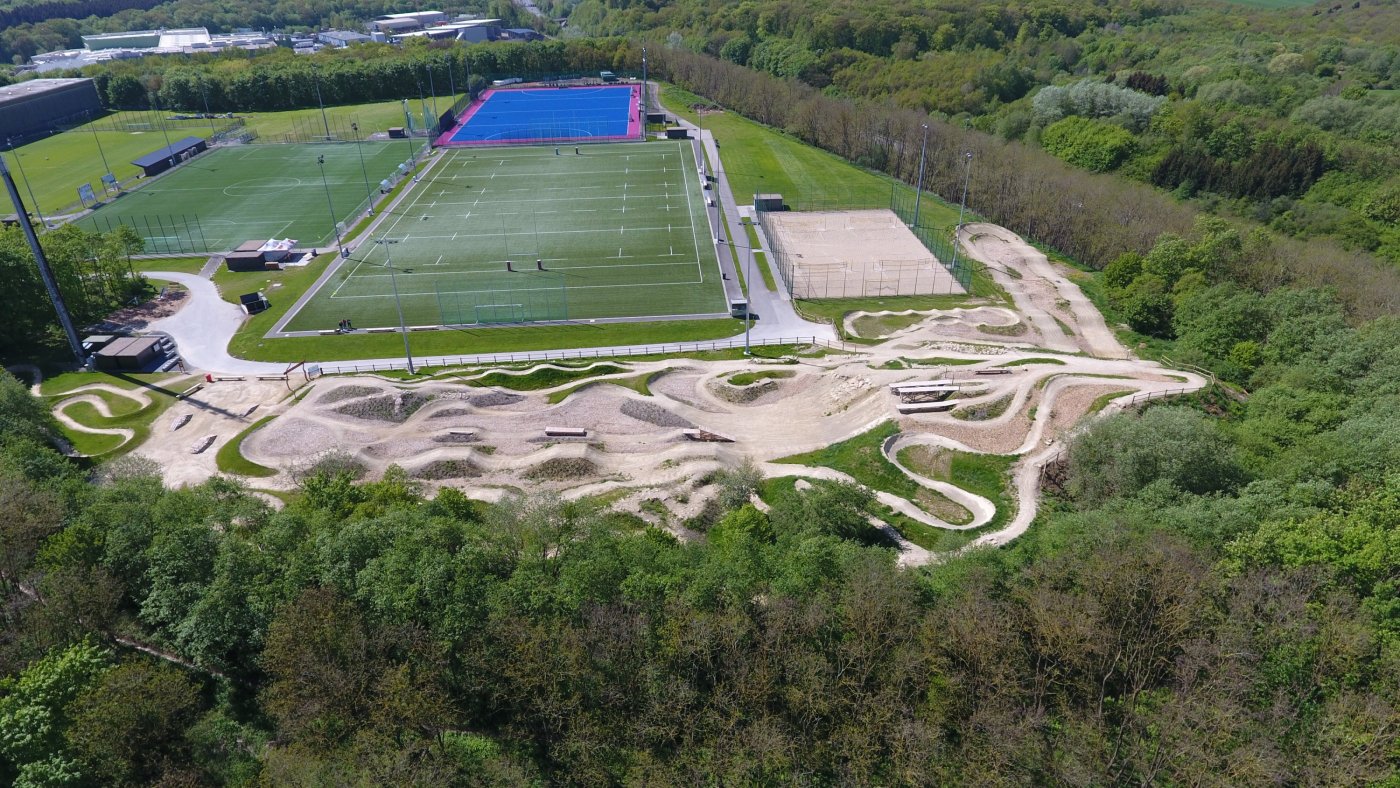 Bike Park Boy Konen
© Ville de Luxembourg - Mike PICAR
1 8