Cinema Paradiso: All the magic of cinema on the big screen
The Cinémathèque for children
All the magic of cinema on the big screen: every Sunday at 15:00
In its new film season, Cinema Paradiso once again presents a wonderful programme for young audiences that includes film concerts, special screenings and major classics for children from 3 to 11. In addition to the brief film introductions that precede each screening, we will continue our short cinema lessons with fun mini-sessions and a Big Quiz in which children can win "Junior Film Lover" prizes!
All the movie descriptions below are in the language the movie will be shown in.
Cinema Paradiso is also on Facebook!
Like our page to get all the latest news about film screenings and ask us questions or share our events.
Cinema Paradiso screenings
Les Aventures du Prince Ahmed
Di 19 | 01 à 15h00 à partir de 6 ans
Cinema Paradiso IN CONCERT : ciné-concert par la compagnie des Amis de Fantômus
* LE FILM *
Die Abenteuer des Prinzen Achmed Allemagne 1926 | intertitres français | 65' | Film d'animation de : Lotte Reiniger
Le jeune prince Ahmed tombe amoureux de la ravissante Princesse Pari Banu. Pour l'épouser, il devra affronter son rival, le Mage Africain, et s'allier avec la Sorcière dans le pays lointain des Esprits de Wak-Wak. Le Mage Africain qui a capturé également la sœur d'Ahmed, la Princesse Dinarzade, pour la vendre à l'Empereur de Chine, sera renversé grâce à l'aide d'Aladin et de sa lampe merveilleuse.
* LA MUSIQUE *
C'est par la combinaison de compositions orientales traditionnelles et électroniques que le duo Olivier Hue et Nicolas Lelièvre nous livre une création musicale à la fois originale et fascinante dans un ciné-concert à partir du chef d'œuvre datant de 1926 de la réalisatrice allemande, Lotte Reiniger.. Un véritable maelstrom auditif avec des instruments rares, à la hauteur des Aventures du Prince Ahmed.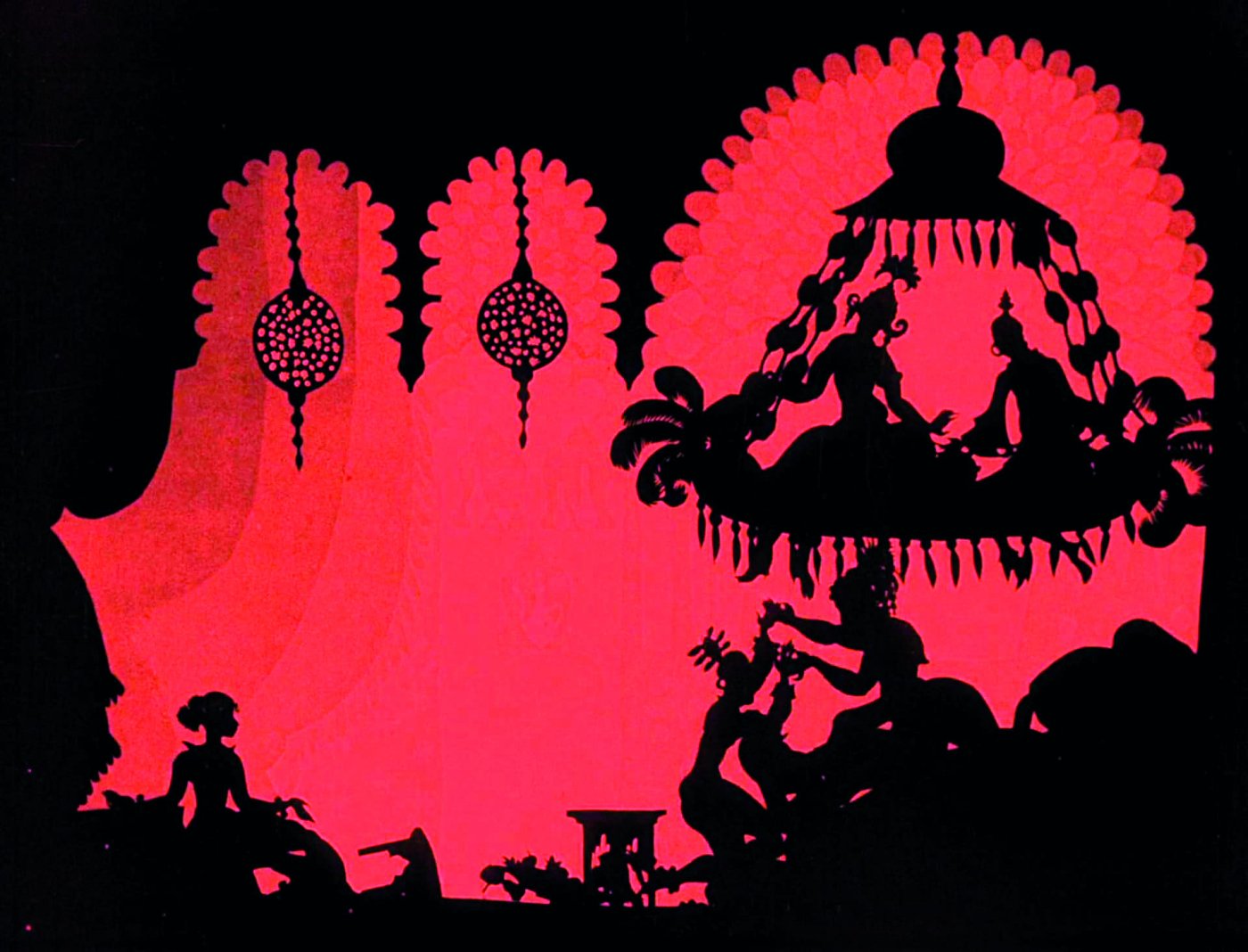 Dans la plus pure tradition du ciné-concert, Olivier Hue et Nicolas Lelièvre offrent à ce chef d'œuvre animé de 1926 un contrepoint musical élégant et puissant à la fois. (…) Un voyage onirique et sonore inédit.
Pippi außer Rand und Band
Di 26 | 01 à 15h00 ab 7 Jahren
Kleiner Kinokurs für Kinder : 75 Jahre Pippi Langstrumpf
På rymmen med Pippi Långstrump Deutschland, Schweden 1970 | deutsche Fassung | 88' | Von : Olle Hellbom | Mit : Inger Nilsson, Maria Persson, Pär Sundberg | Nach dem gleichnamigen Kinderbuch von : Astrid Lindgren
Nach einem Streit mit ihrer Mutter reißen Annika und Tommy von zu Hause aus. Ihre Freundin Pippi beschließt, die beiden zu begleiten. Mit dem "kleinen Onkel", Pippis Pferd, kommen sie auch schnell voran, doch nach einem heftigen Gewitter läuft er davon. Für die drei beginnt nun ein mehr als aufregendes Abenteuer…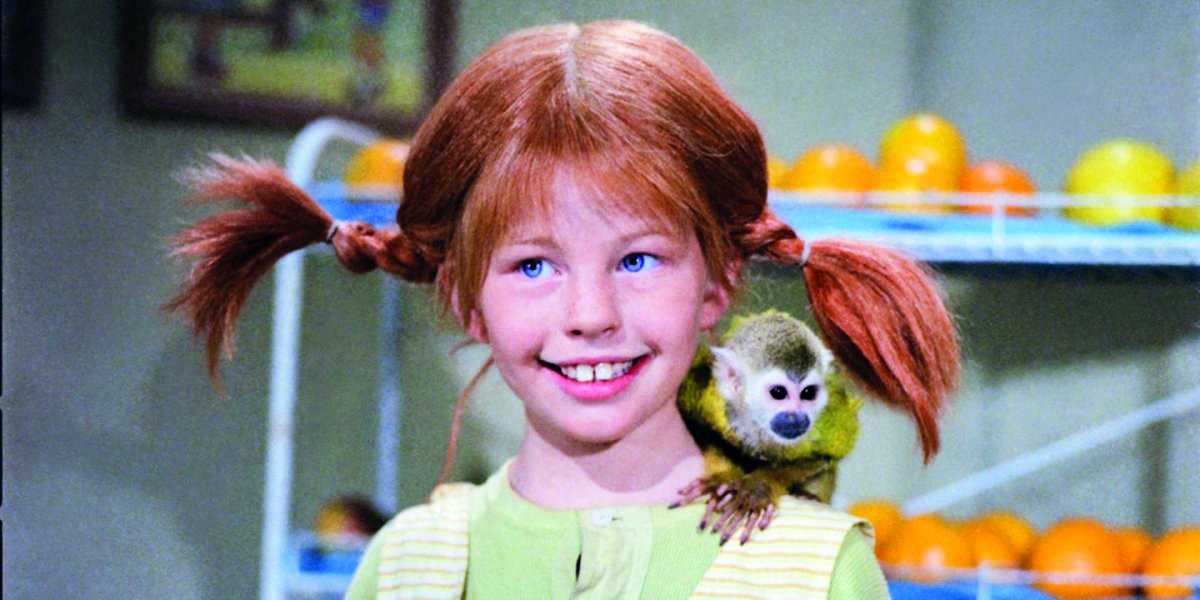 Holla, holla, hoppla! Der vierte und letzte Pippi-Langstrumpf-Film mit Inger Nilsson bringt den heiter-respektlosen Geist der Buchvorlage kongenial auf die Leinwand.
Der « kleine Kinokurs » besteht aus einer 10 bis 15-minütigen Einführung in das Thema und den Film. Im Anschluss an die Filmvorführung können Kinder ab 7 Jahren ihr Wissen in einem spielerischen Filmquiz testen - es winken tolle Preise!
Kleiner Kinokurs für Kinder : 75 Jahre Pippi Langstrumpf
Die Idee zu Pippi Langstrumpf entstand vor 75 Jahren als Astrid Lindgrens Tochter Karin mit einer Lungenentzündung im Bett lag und sich eine Geschichte wünschte. Und heute gibt es wohl kaum jemanden, der sie nicht kennt! Dieser kleine Kinokurs nimmt dich mit auf eine Zeitreise mit Astrid Lindgren und der Kultfigur!
Bambi
Di 02 | 02 à 15h00 à partir de 5 ans
Petite introduction au film par l'équipe Cinema Paradiso
USA 1942 | version française | 70' | Film d'animation de : David Hand | 5e Classique d'animation des Walt Disney Animation Studios
Bambi, petit faon nouveau-né, apprend, au hasard de ses promenades, mille et une choses qui sont, pour lui, autant de sources d'émerveillement. De l'été à l'automne, notre jeune ami découvre ainsi les saisons une à une et affronte, pour la toute première fois, l'hiver. La nourriture se faisant rare, Bambi s'aventure ainsi avec sa mère en terrain découvert.
Avec Bambi, nous assistons, éberlués, à une véritable symphonie visuelle et sonore dans laquelle la créativité artistique et technique du studio Disney est prodigieuse.
Checker Tobi und das Geheimnis unseres Planeten
Di 09 | 02 à 15h00 ab 6 Jahren
Kurze Einführung in den Film vom Team Cinema Paradiso
Deutschland 2019 | deutsche Fassung | 84' | Von : Martin Tischner | Mit : Tobias Krell, Lars Rudolph
In seinem ersten Kino-Abenteuer findet der neugierige Checker Tobi eine geheimnisvolle Flaschenpost, die ein Rätsel birgt. Um dieses zu lösen, muss Tobi erst das Geheimnis unseres Planeten kennen. Also begibt er sich auf eine abenteuerliche Reise rund um den Globus. Es verschlägt ihn unter anderem nach Australien, in die Tiefen des Pazifik, ins ewige Eis Grönlands sowie in die indische Metropole Mumbai.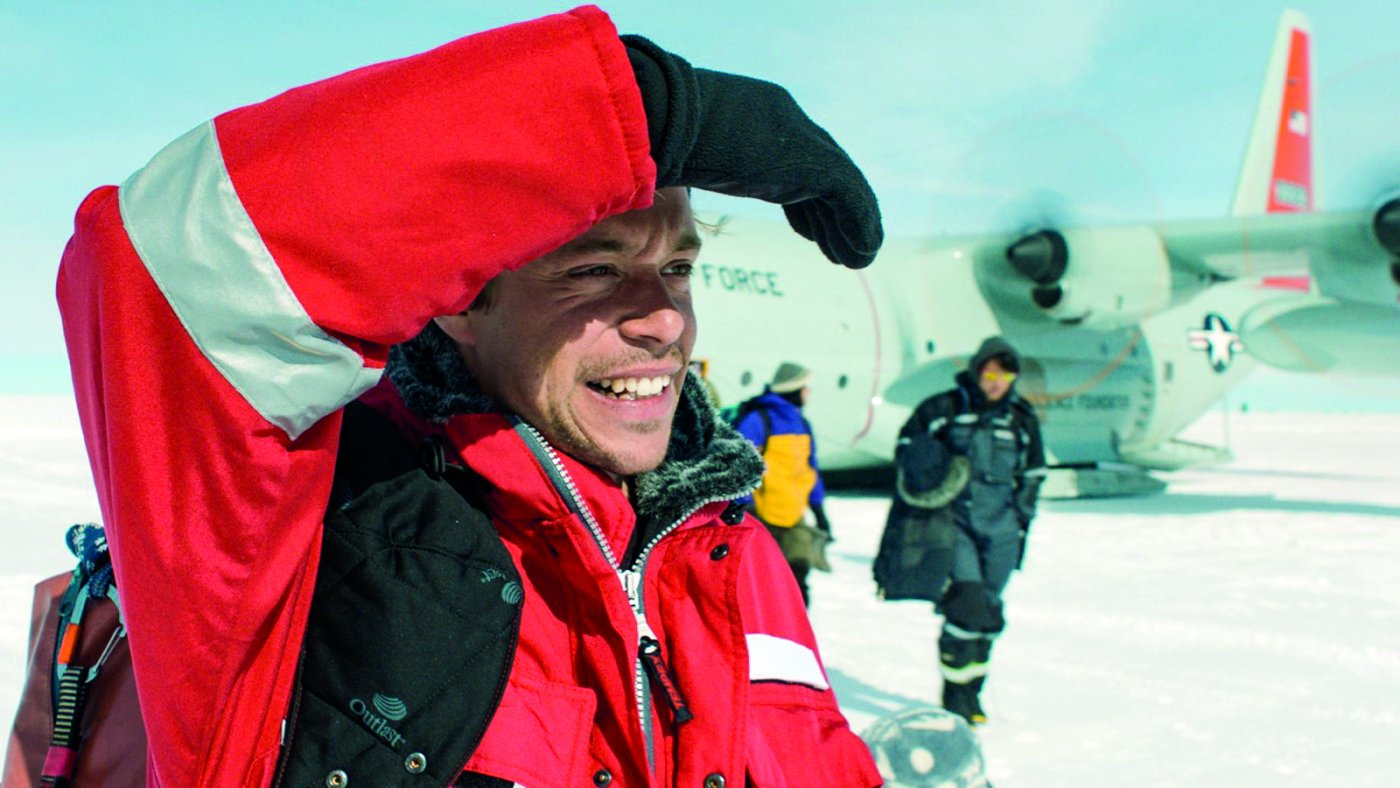 Spannendes Unterhaltungskino für junge Entdecker, Nachwuchswissenschaftler und die Reiselustigen von morgen
FBW Prädikat besonders wertvoll
Le Petit monde de Léo : 5 contes de Lionni
Di 16 | 02 à 15h00 à partir de 3 ans
Di 16 | 02 à 16h30
Petite introduction au film par l'équipe Cinema Paradiso
Suisse 1960 | vf | 30' | Programme de 5 courts-métrages d'animation de : Giulio Gianini
Venez découvrir le beau monde de Leo Lionni ! Un programme de cinq courts-métrages rempli de douceur, de poésie et surtout... plein de philosophie pour les plus petits !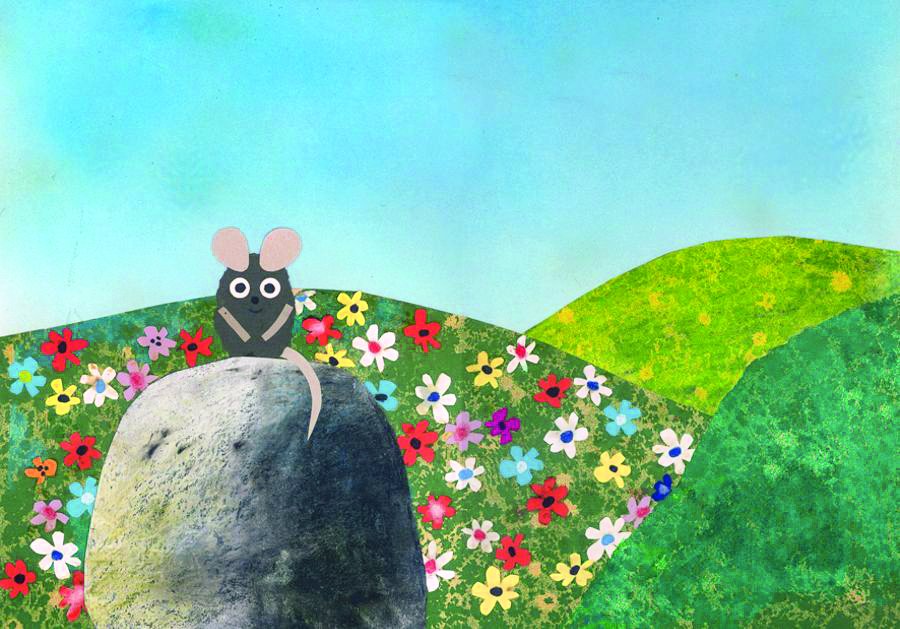 Cinq fables poétiques aux dessins sublimes, qui émerveilleront les petits et feront sourire les grands.
Mrs. Doubtfire
Di 23 | 02 à 15h00 à partir de 8 ans
Séance spéciale : Mon premier film en VO
Petite introduction au film et à la lecture des sous-titres par l'équipe Cinema Paradiso
USA 1993 | version originale anglaise avec sous-titres français et allemands / Orginalversion mit französischen und deutschen Untertiteln | 125' | De : Chris Columbus | Avec : Robin Williams, Sally Field, Pierce Brosnan, Mara Wilson
Daniel Hillard adore ses 3 enfants. Quand sa femme demande le divorce et obtient leur garde, le déchirement est terrible. Pour se rapprocher d'eux, il décide de se métamorphoser en une respectable "nounou" anglaise, Madame Doubtfire, et se fait embaucher par son ex-femme.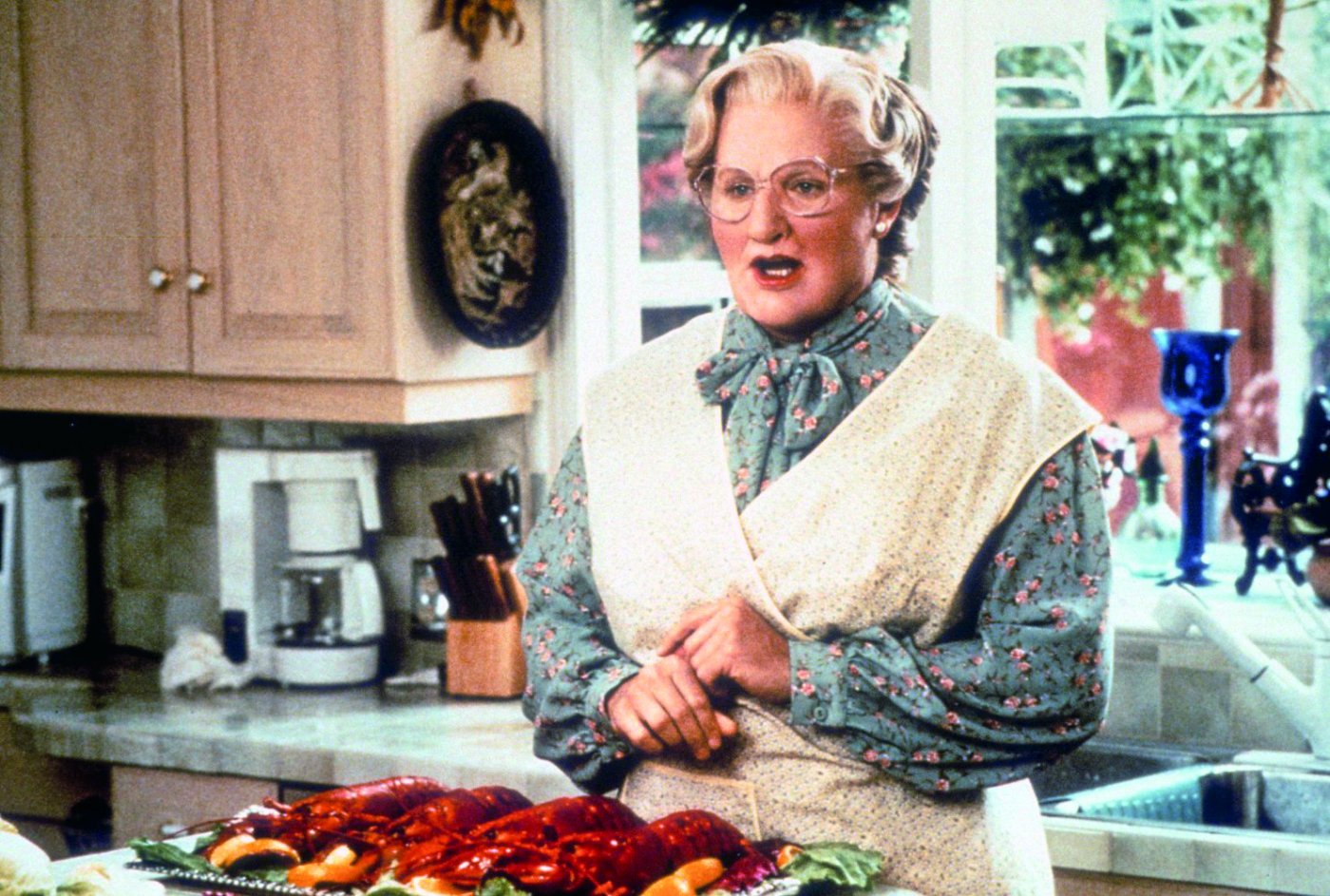 Une comédie familiale comme on n'en fait plus de nos jours.
Le Château des singes
Di 01 | 03 à 15h00 à partir de 7 ans
La petite leçon de cinéma
France 1999 | vostall | 80' | Film d'animation de : Jean-François Laguionie
Au commencement des âges, tous les singes vivaient ensemble dans la savane... Suite à un terrible cataclysme, certains primates se sont hissés jusqu'au sommet d'une forêt et y sont restés tandis que d'autres se sont installés en bas, dans les profondeurs de la forêt. Le temps a passé. Les deux peuples, les Woonkos et les Laankos, ont continué à vivre en ignorant tout l'un de l'autre, mais en entretenant réciproquement des préjugés tenaces. Un jour, un jeune singe du peuple de la canopée fait une chute vertigineuse et tombe dans les profondeurs de la forêt…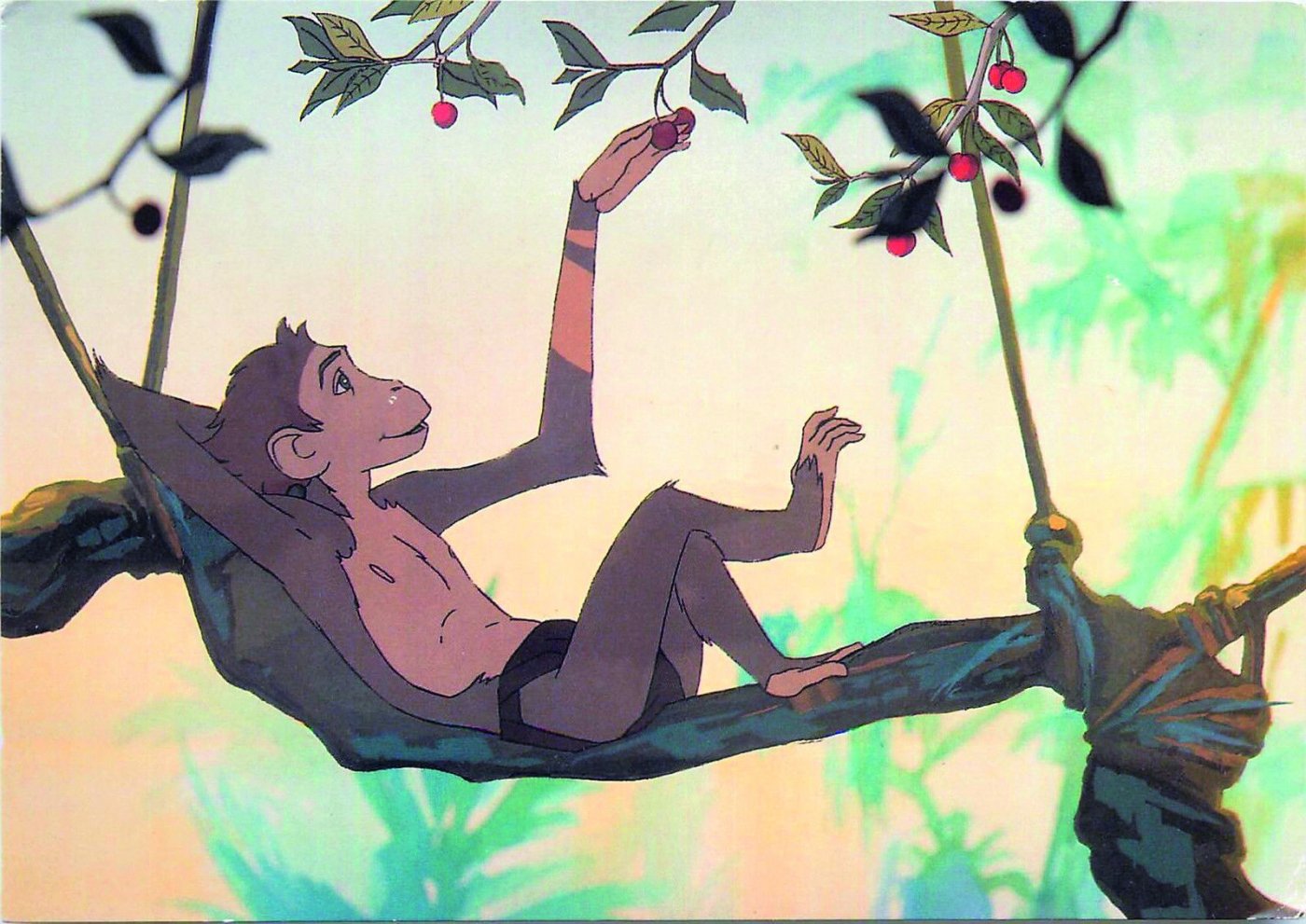 La petite leçon de cinéma de 15 minutes propose une introduction à un thème cinématographique ainsi qu'à un film emblématique. La séance se termine par un Grand Quiz pour les enfants à partir de 7 ans. A gagner : des beaux prix « cinéphile junior » !
La petite leçon de cinéma : Jean-François Laguionie
Considéré comme un des pionniers de l'animation française, un « orfèvre du cinéma d'animation », Jean-François Laguionie représente encore aujourd'hui un cinéma artisanal. Mais qui est donc cet animateur actif depuis plus d'un demi-siècle ? L'équipe Cinema Paradiso, vous prépare un voyage à travers sa filmographie.