Public health measures at the Cinémathèque
In accordance with the public-health measures in force, we have taken every necessary precaution to give audiences a safe and enjoyable big screen experience:
As seating is limited, please go to www.luxembourg-ticket.lu/ to buy your tickets in advance. The evening box office opens 30 minutes before the start of the show (subject to availability). Please pay by credit/debit card where possible.
Only people from the same household may sit together. We recommend that tickets for groups be purchased at the same time.
When purchasing a ticket, you will be assigned a seat. Please ensure that you sit in the seat indicated on the ticket.
A mask or other face covering that covers the mouth and nose must be worn inside the Cinémathèque (including during performances) by all audience members over the age of five.
Hand sanitiser is available at various locations throughout the cinema.
Additional and more stringent cleaning procedures are in place.
Please follow all instructions given by the Cinémathèque's trained staff.
No ads or trailers are shown before the film. We therefore recommend that you arrive at the cinema a few minutes early to take your place in time for the film.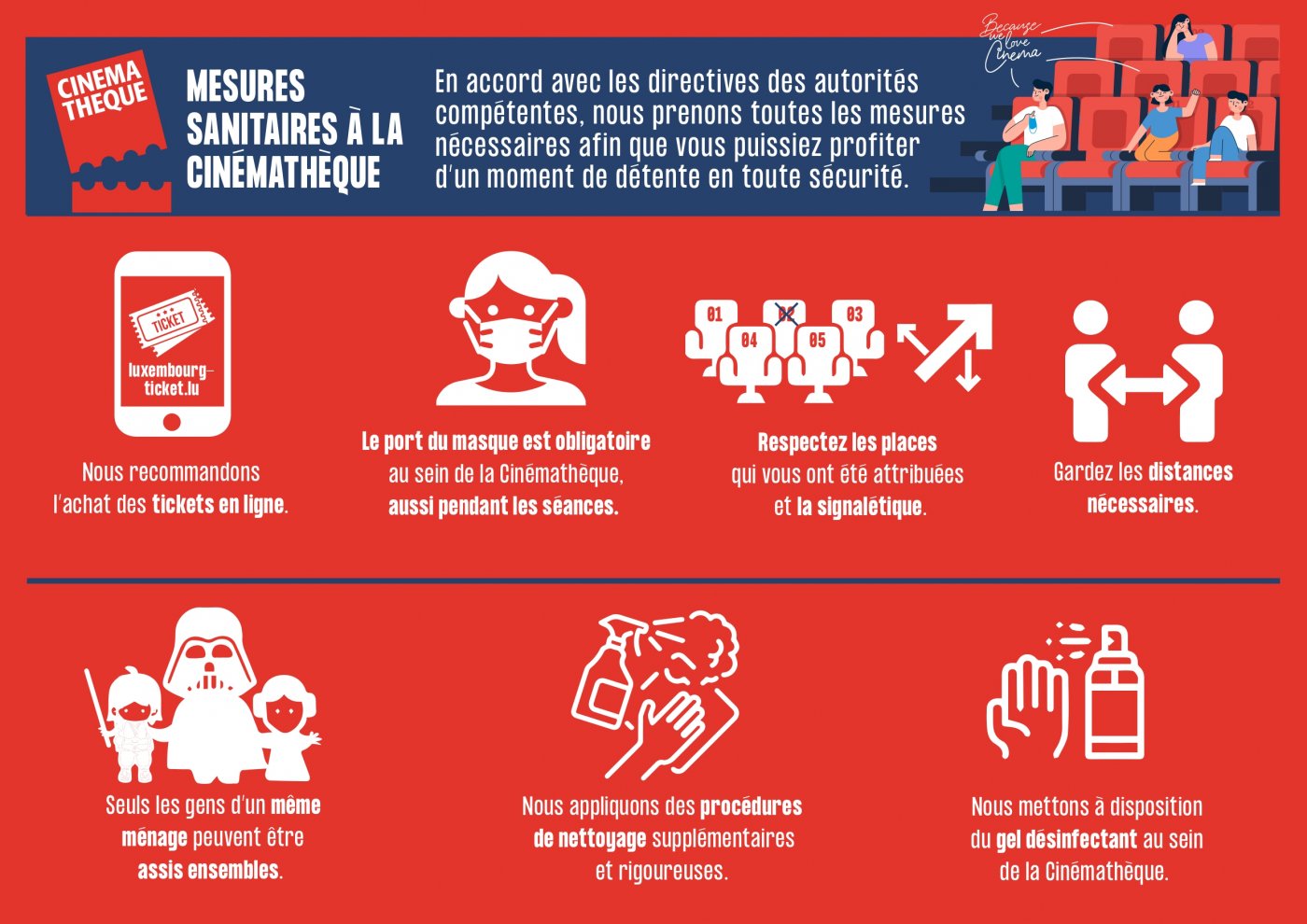 The cinema
All events and public showings organised by the Cinémathèque take place in the main auditorium at 17, Place du Théâtre.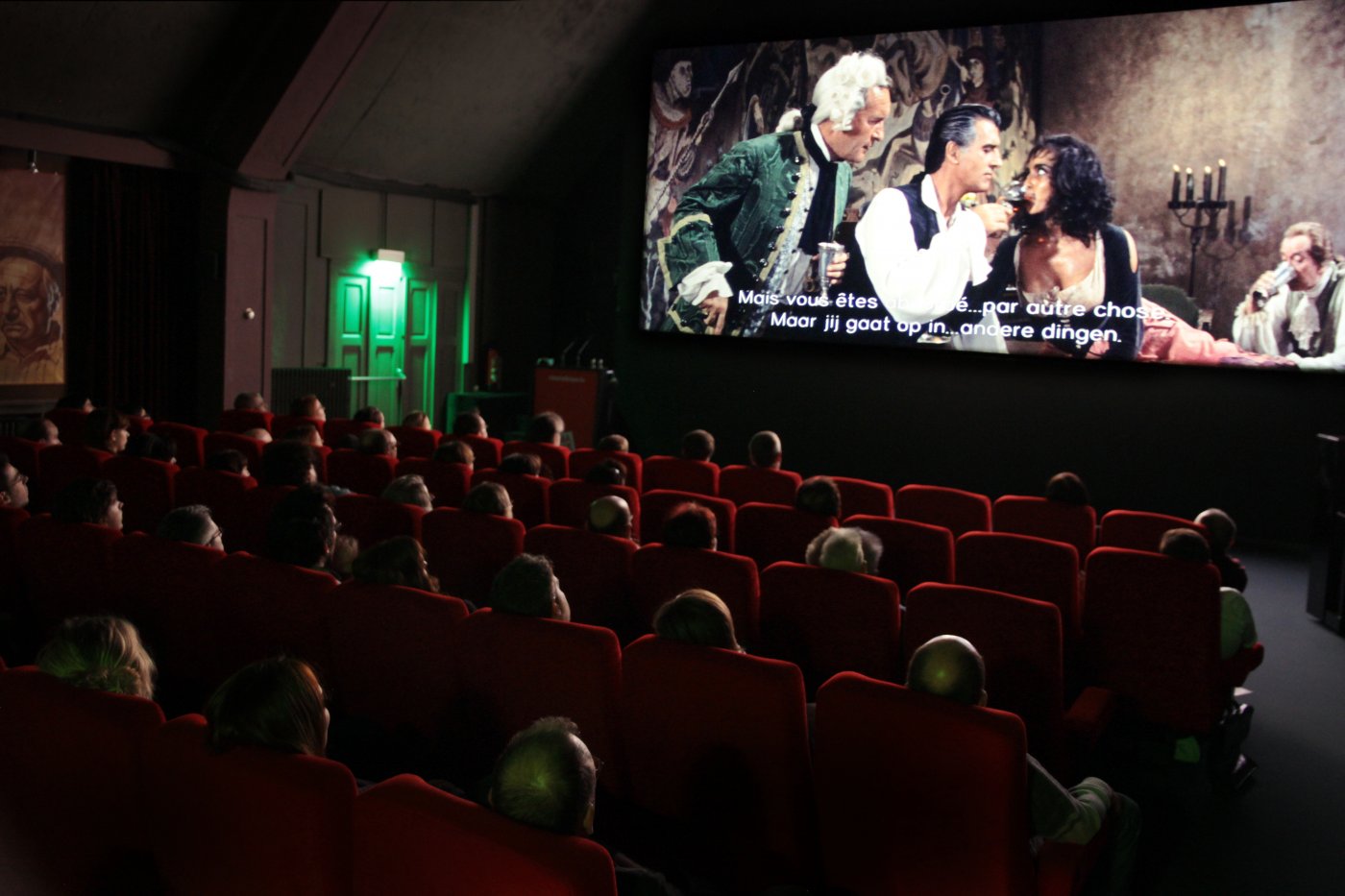 © Cinémathèque de la Ville de Luxembourg / Milli Schlesser
Cinémathèque - Main auditorium
17, place du Théâtre
L-2613 Luxembourg
Tel. :4796-3046 (30 minutes avant les séances)
Monday to Friday
Shows every day at 19:00
Saturday and Sunday
Saturdays: 17:00 and 20:00
Sundays: 15:00, 17:30 and 20:00
Tickets
Box office
The box office opens 30 minutes before the start of the show.
Online
Go to www.luxembourg-ticket.lu to buy tickets online.
Full price

Reduced price*

Kulturpass

Ticket: €3.70
Booklet of 10 tickets: €25.00
Ticket: €2.40
Booklet of 10 tickets: €17.00
* young people under 18, students and youth card holders, and seniors aged 65 and above
Ticket: 1.50€
Programme
Never miss a show by signing up to receive the Cinémathèque's monthly programme. Simply:
Write your address on the registration form that is available at the Cinémathèque (Place du Théâtre) and drop it in the postbox at the entrance or submit it to the ticket booth in the evening
Send an email with your address and the message "monthly programme subscription" to the following address: cinematheque@vdl.lu
Administration, archives and library
The Cinémathèque's administrative offices, archives and library are located in Cloche d'Or.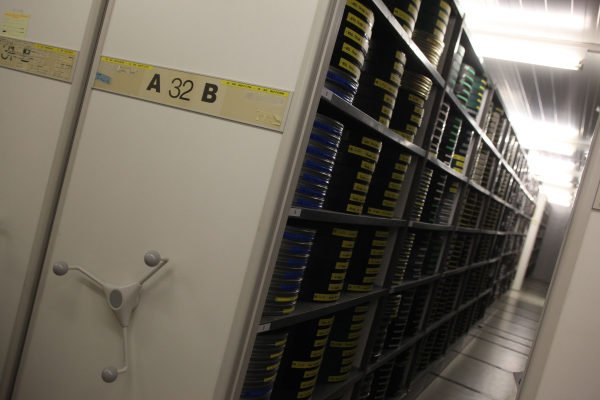 Cinémathèque – Cloche d'Or
10, rue Eugène Ruppert
L-2453 Luxembourg
Monday–Friday
8:00–11:45 and 13:00–16:45