A new transport hub in the heart of the city
Located on the intersection of Route d'Arlon, Rue de Rollingergrund and Boulevard de la Foire, Place de l'Étoile is currently a hub for users of the city buses, regional buses and the tram line, which will run all the way to Place de la Gare by the end of this year.
Upon completion of this new project, not only will Place de l'Étoile continue to be a transport hub, it will also become one of the major traffic routes linking capital to the neighbouring municipalities to the west. This will be achieved by improving access to the public transport network and extending the tram line from Place de l'Étoile to the municipality of Strassen. In order to promote active travel, this revamped transport hub will also have several cycle paths, vel'OH! stations, and pedestrian routes to other parts of the city, especially Rollingergrund.
The project will also include a shared space, which will include an underground bus station for regional bus services. To create this area, the section of Route d'Arlon between Boulevard de la Foire and Rue de Rollingergrund will be modified: traffic on Boulevard de la Foire will go through a tunnel and then travel along Square de New York before rejoining Route d'Arlon. This new section of Route d'Arlon will make it possible to guide road traffic underground in such a way that all road users will find their place in accordance with the concept. Most importantly, there will be more above-ground street space for people to get around using active travel options.
A mixed-use neighbourhood with plenty to offer
Fundamental goals of this project include improving transport conditions for users and increasing the housing supply, the latter being the College of the Mayor and Aldermen's number one priority. With this in mind, of the project's 102,745 m2, 48,395 m2 (47% of the total surface area) has been earmarked for the construction of more than 600 housing units, including low-cost housing. 8,365 m2 (8%) will be for shops, a fitness centre, a food hall with terraces and indoor gardens, as well as a multiplex cinema. Finally, office space will account for 45,985 m2 (45% of the total surface area).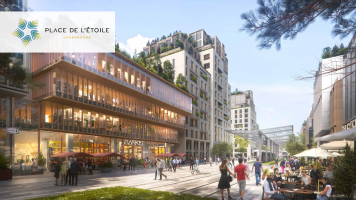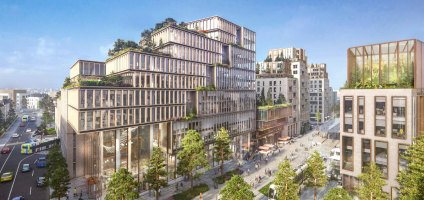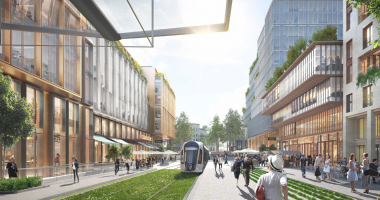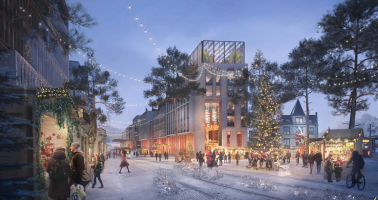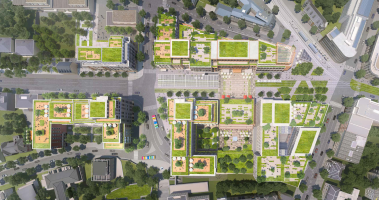 Go back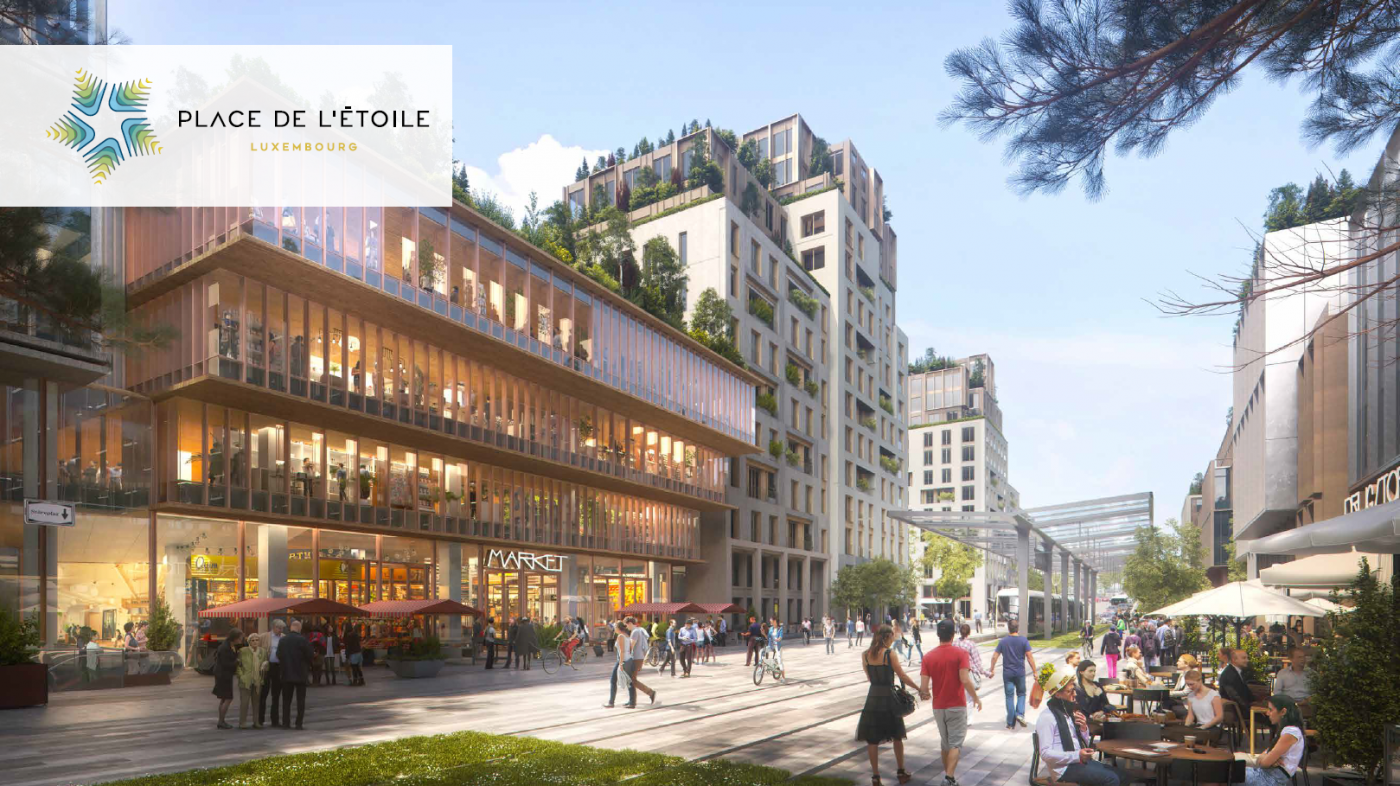 © KPF
© KPF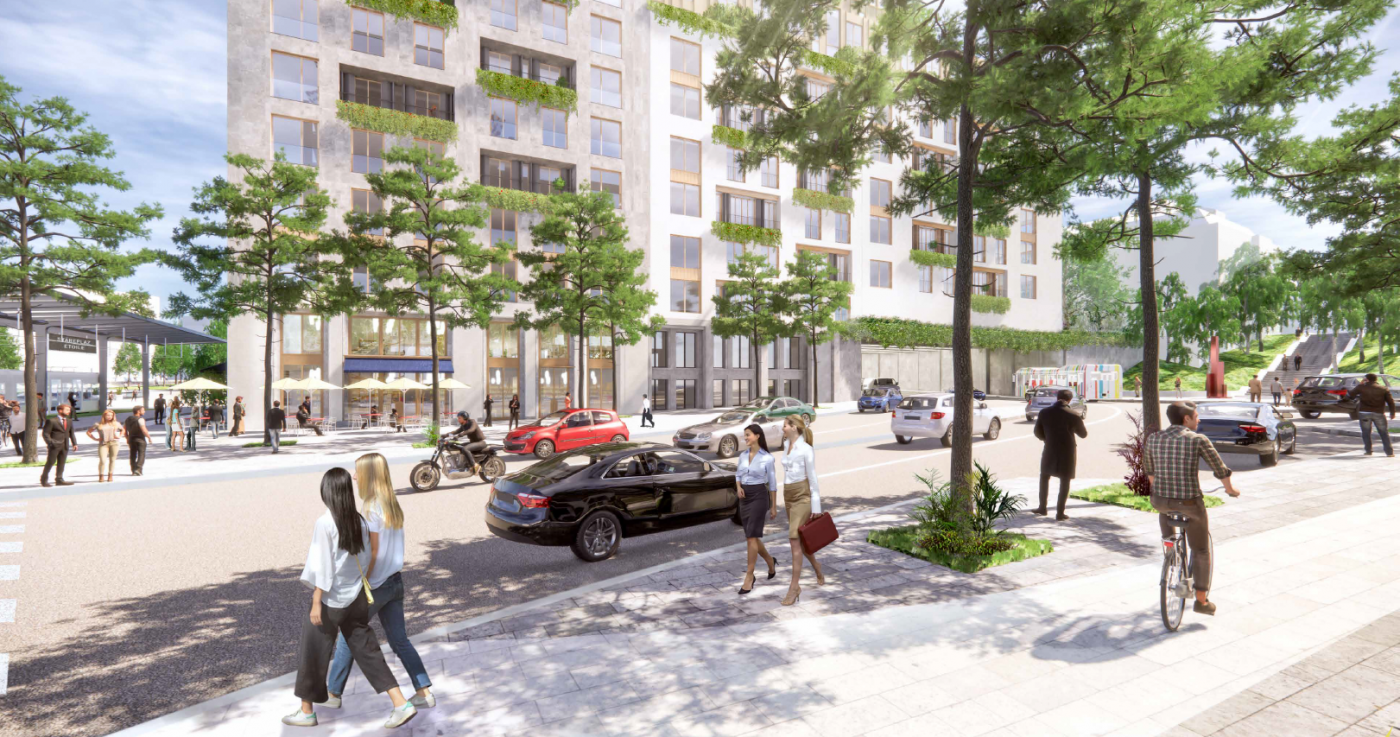 © KPF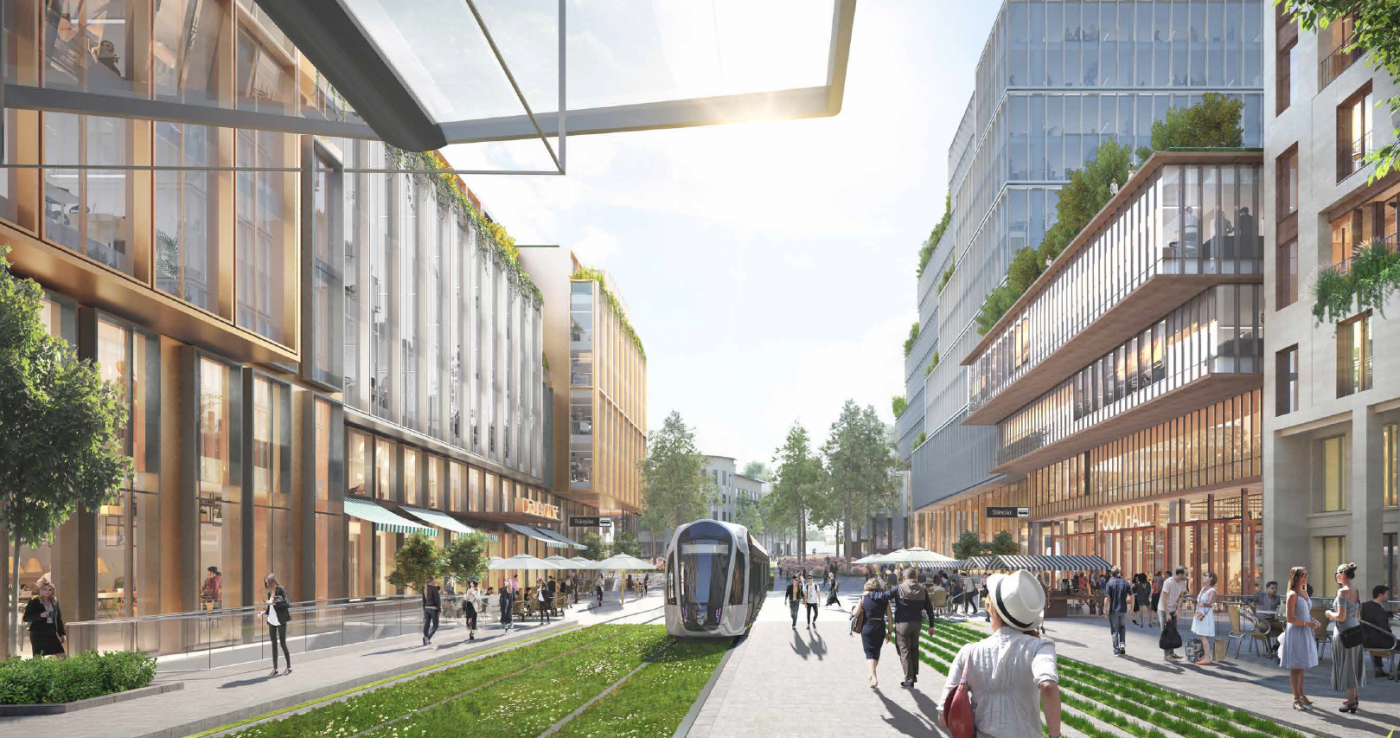 © KPF
© KPF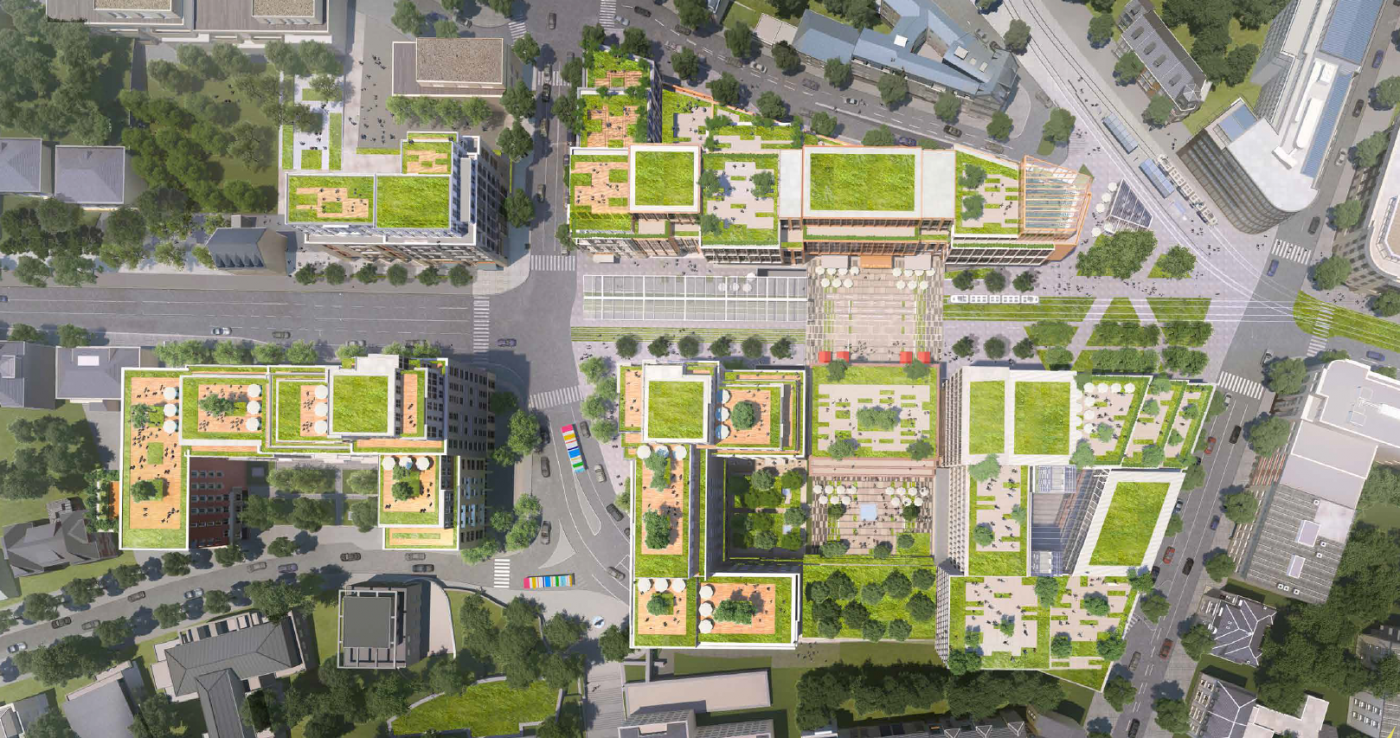 © KPF
1 6
Next phase of the project
This concept will be used as a basis for making ad hoc changes to the general development plan (plan d'aménagement général – PAG) and drafting a special development plan (plan d'aménagement particulier – PAP), which must then be approved by the City's municipal council. These procedures are scheduled to begin in the first quarter of 2021.