At a glance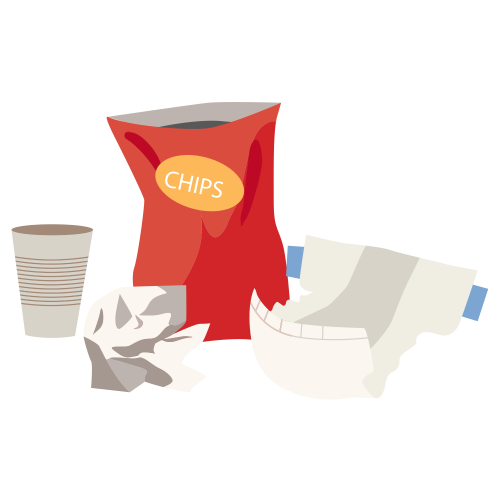 Other types of collection
in bulk on demand
large-capacity containers
Help us boost the recycling rate by using paper/cardboard containers, glass containers, organic waste containers and blue VALORLUX bags.
RECYCLE MORE, PAY LESS
By recycling more, you reduce your residual waste and pay less!
Find out more about our prices.
Calculate your annual charges using our calculator.
What goes in the container?
Accepted
All sorts of incinerable, non-recyclable waste
Not accepted
All other waste collected separately by Luxembourg City:
recyclable waste (paper, cardboard, glass, organic waste, wood, etc. – see our waste guide: Recycling A-Z)