Culinary specialities, handicrafts and toys: come explore the Christmas markets and enjoy the festive season in Luxembourg City.
At the markets all over town, over 100 chalets will be selling Christmas decorations, handicrafts, toys, clothes, jewellery, sweets, drinks and all sorts of food, from the traditional to the more unconventional. There's sure to be something for everyone! Some markets offer a wide range of products, while others focus on a specific theme.
All the Christmas markets are accessible to people with reduced mobility. For more information, please call 4796-4215.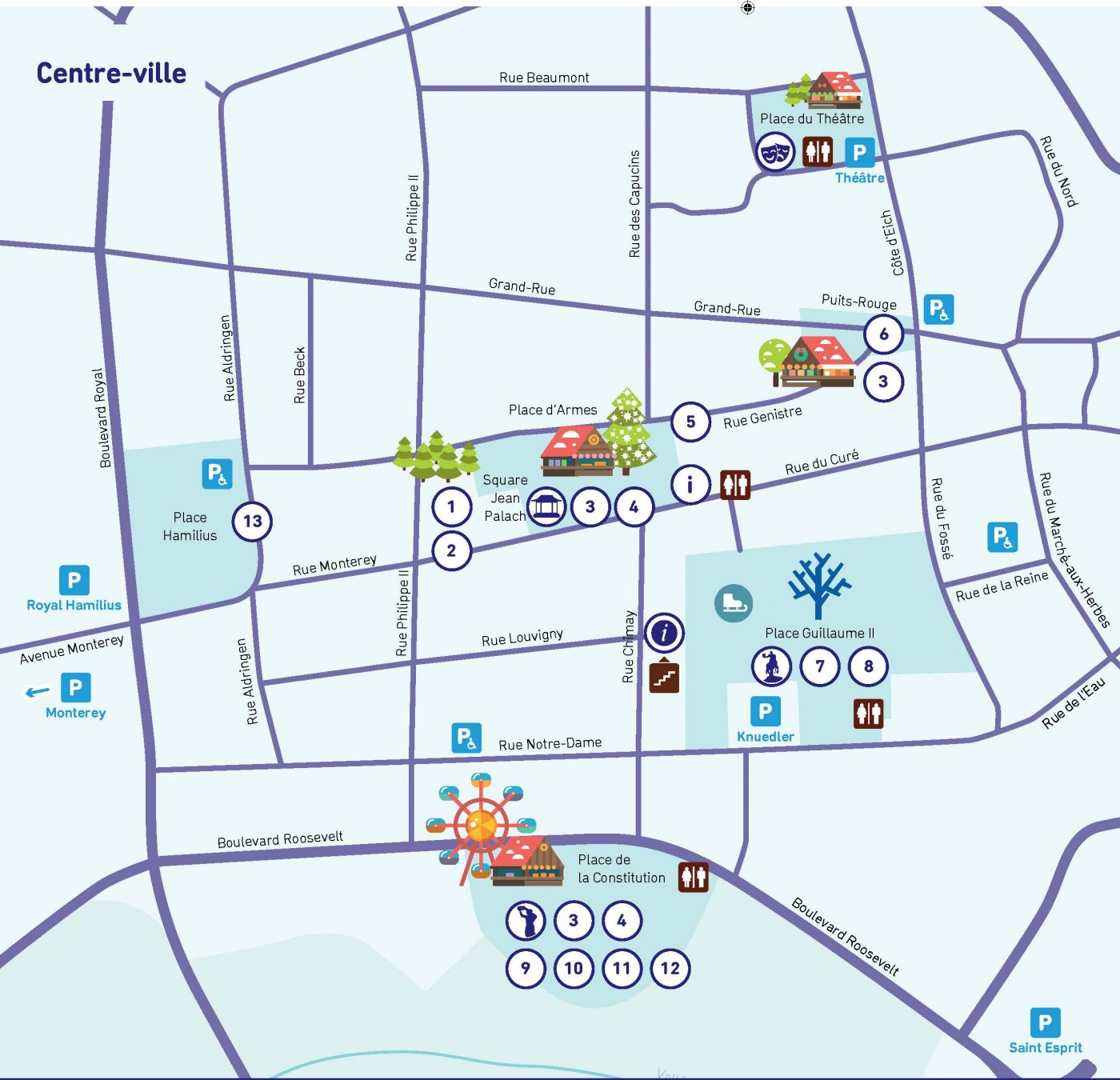 © Ville de Luxembourg