Description
The Kinnekswiss will be transformed into an old-fashioned funfair featuring some 20 historic attractions dating back to the period from 1886 to 1956. Performances by entertainers in period dress will give visitors the feeling of having stepped back in time.
Dates, times and venue
Dates
20 May 2022–12 June 2022
Early closure on 28 May at 17:00 due to the ING marathon
Times
Monday, Tuesday, Wednesday, Thursday, Sunday: 11:00–20:00
Friday and Saturday: 11:00–22:00
25 May and 5 June: 11:00–22:00
Venue
Kinnekswiss
Attractions and concerts
Attractions
The world's oldest mobile Ferris wheel, dating back to 1902
Swing Ride dating back to the 1940s
Carousel dating back to 1886
Music Express dating back to the 1960s
Children's carousel dating back to the 1960s
Swing boat dating back to 1921
House of mirrors
Hook-a-duck dating back to 1946, under a round pavilion
Balloon and dart game dating back to 1920
Tin Can Alley dating back to the 1920s
Old-fashioned confectionery stand dating back to 1956
Café (pastries and drinks)
Old fairground organ
Puppet theatre – daily programme at different times
Vintage mallet
The "Kiermes wéi fréier" will kick off officially at 11:30 on Friday, 20 May 2022 with an aerial performance by Geschwister Weisheit. There will also be a reception sponsored by the college of the mayor and aldermen.
Concerts
Les Brasseurs
A sextet of energetic brass musicians who play a crowd-pleasing repertoire of classical and modern tunes.
22 May, 11:30–12:30 and 14:30–15:30
Jambal
An alternative-jazz quartet that melds groove, ethno jazz and hip-hop.
12 June, 11:30–12:30 and 14:30–15:30
Activities
Geschwister Weisheit

Fifteen performers spanning the three generations making up the celebrated Geschwister Weisheit high-wire act from Gotha, Germany, will take you back to the early 20th century with their "Anno dazumal" show, which features their acts from the era, organ accompaniment, and megaphone announcements. You'll be dazzled as performers cross the rope on a bike, a wheelbarrow and Dutch clogs, and cook pancakes while sitting at a working stove 4 m off the ground. No continuous programme – several shows per day.
Friday, 20 May to Sunday, 22 May
Ottokar von Schnappschuss

The German comedy-walk act, Ottokar von Schnappschuss – der grösste Fotograf der Welt, is not only tall but also hilarious as he tries to photograph visitors with his old-fashioned, disproportionately tall camera. No continuous programme – several shows per day.
Thursday, 26 May to Sunday, 29 May
Desalles Variété

The street arts are the realm of the Dutch group Desalles Variété, which features a clown who totes balloons, rides a bike and, in the group's signature act, weaves in and out of the crowd and among the stands in a bumper car. Expect the unexpected! Lots of laughs and fun guaranteed. No continuous programme – several shows per day.
Friday, 3 June to Monday, 6 June
Jahrmarktkünstler Gilbert

Gilbert, a quintessential street performer from Belgium, will enthral spectators with his "Automatmensch" show, which combines juggling, mime, fire performance and other acrobatics that he performs both beside his vintage caravan from another era and while strolling through the fair. No continuous programme – several shows per day
Thursday, 9 June to Sunday, 12 June
Gallery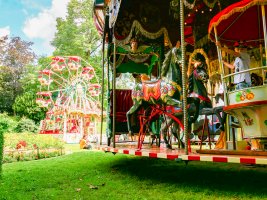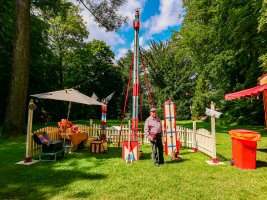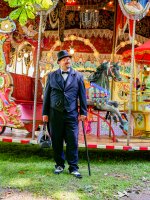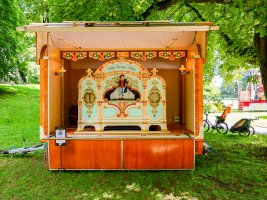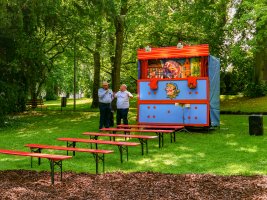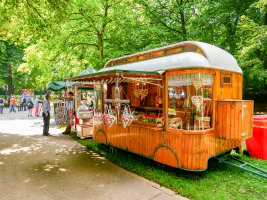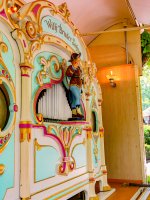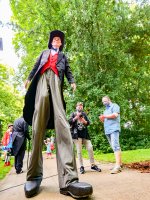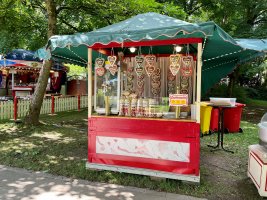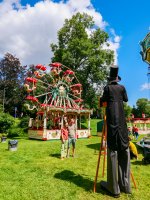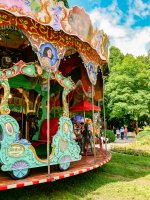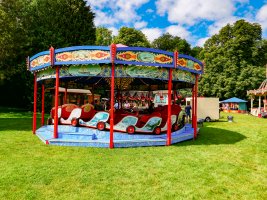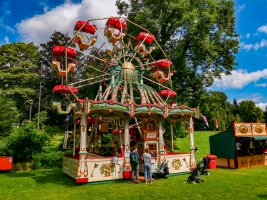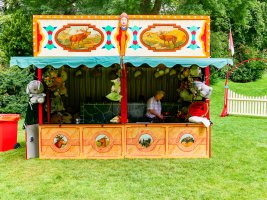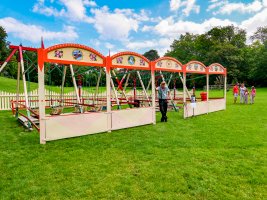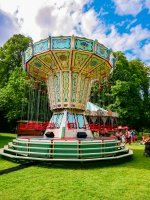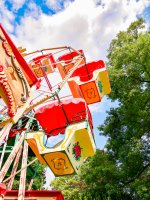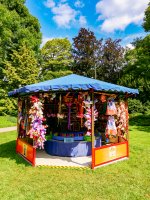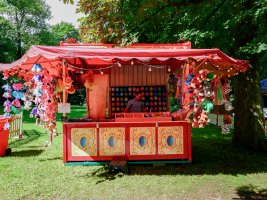 Go back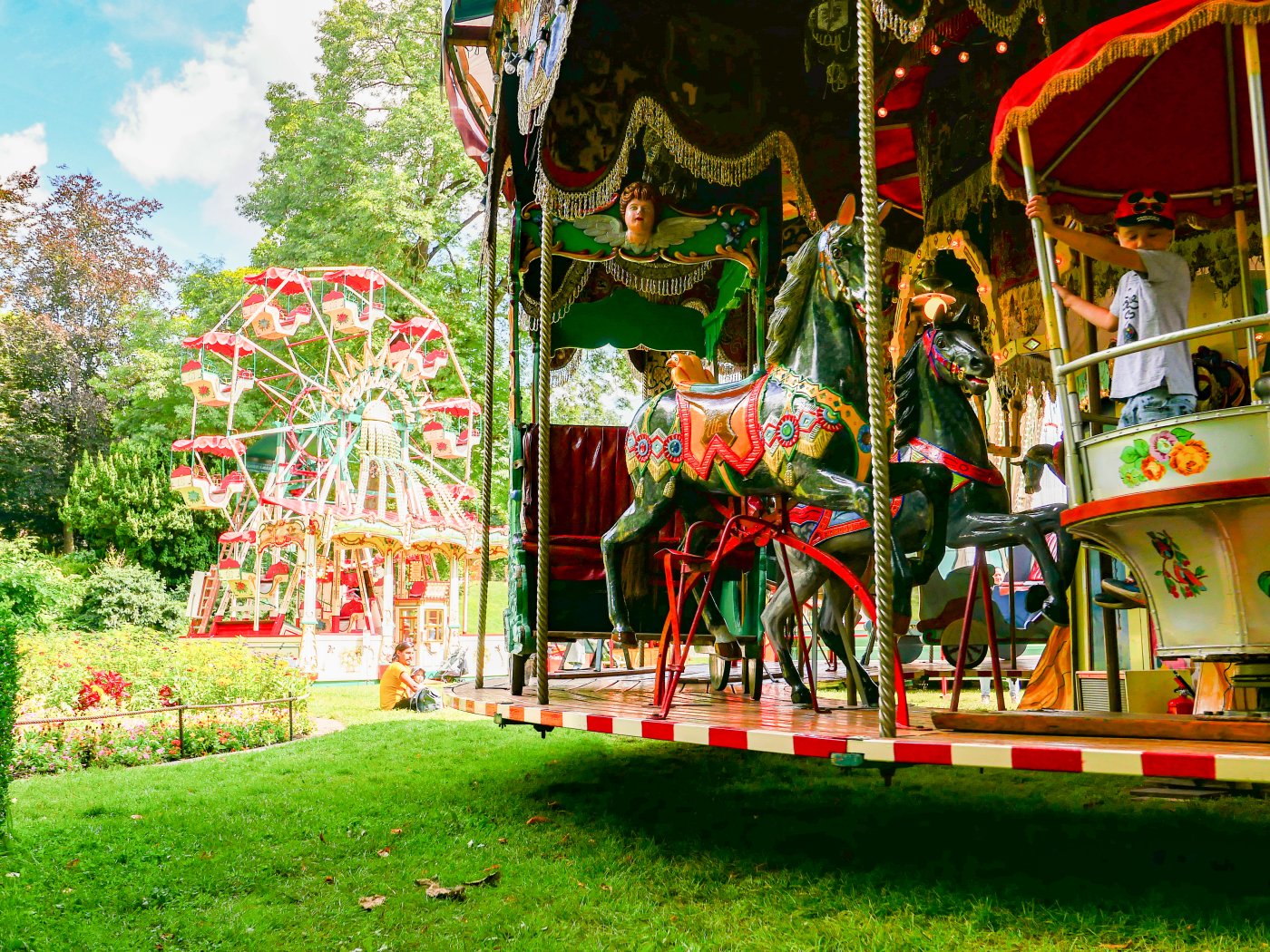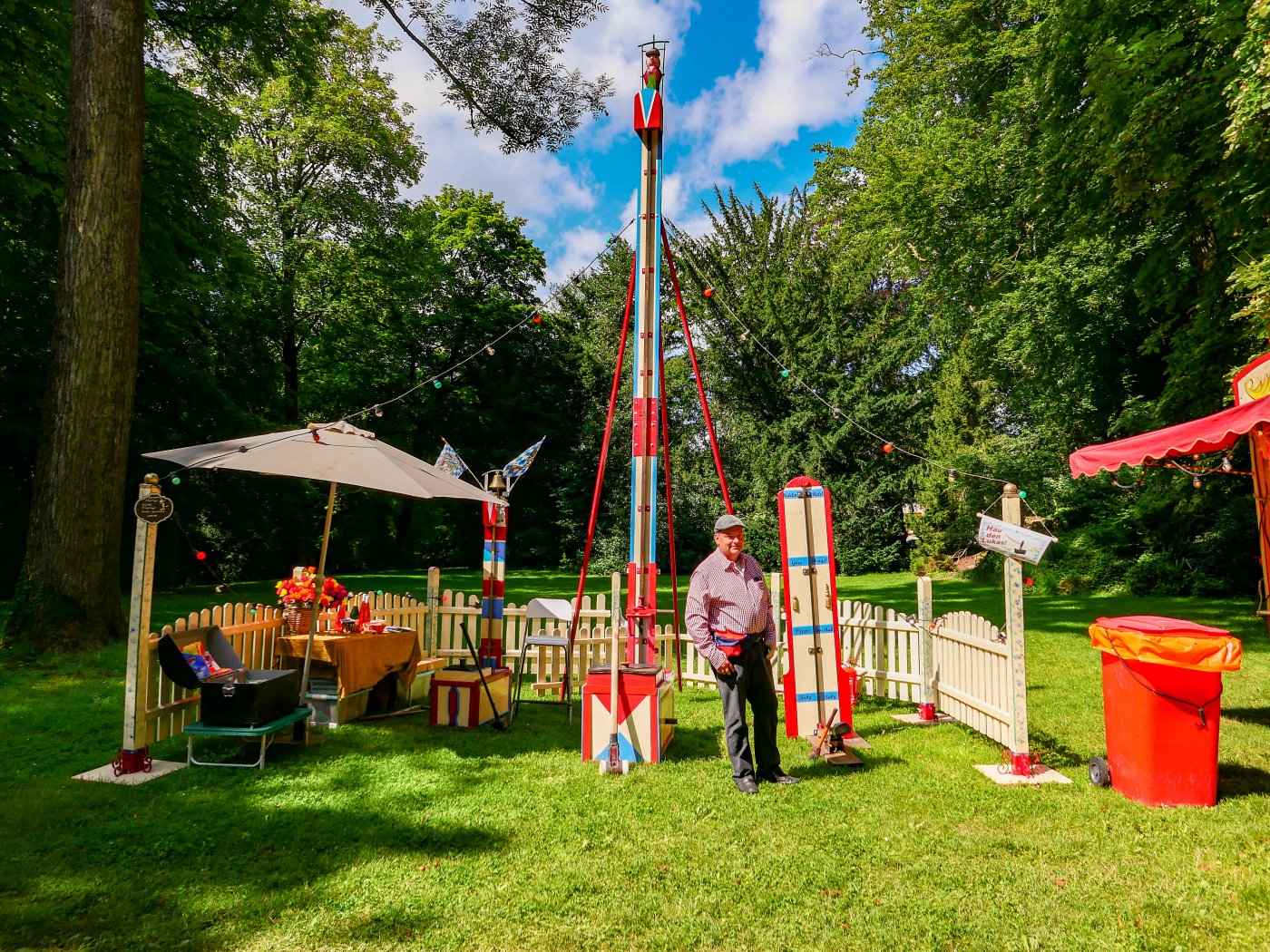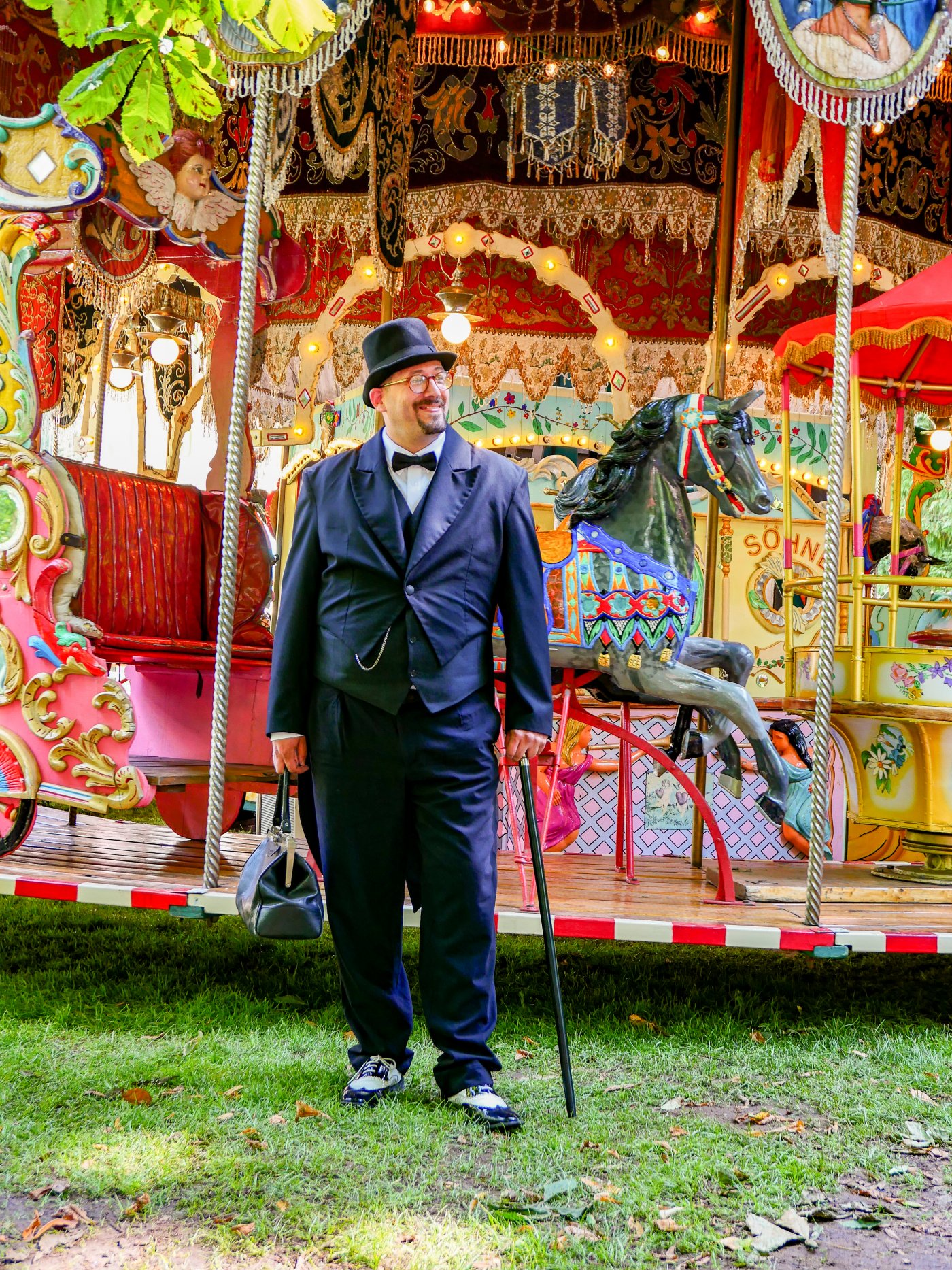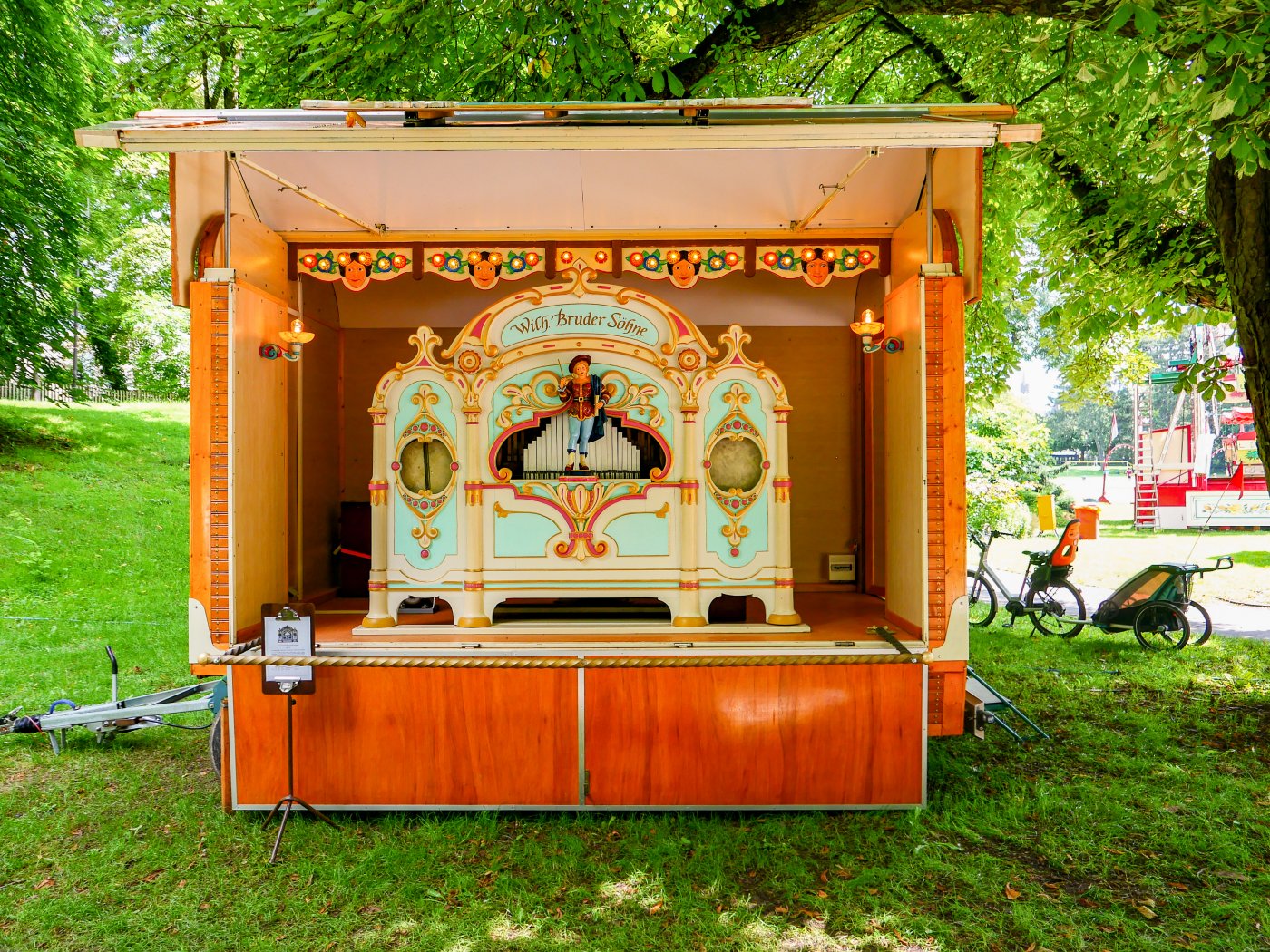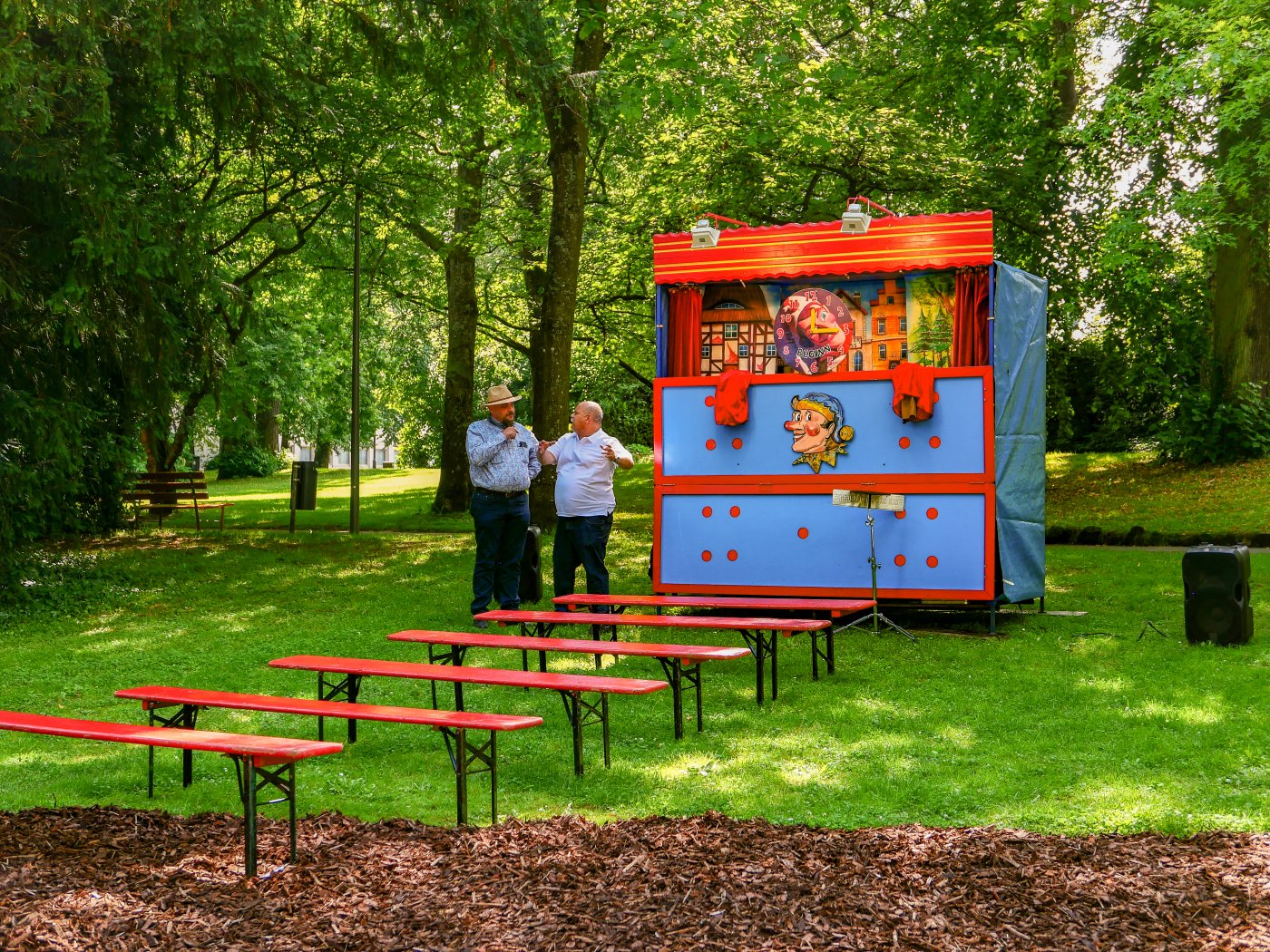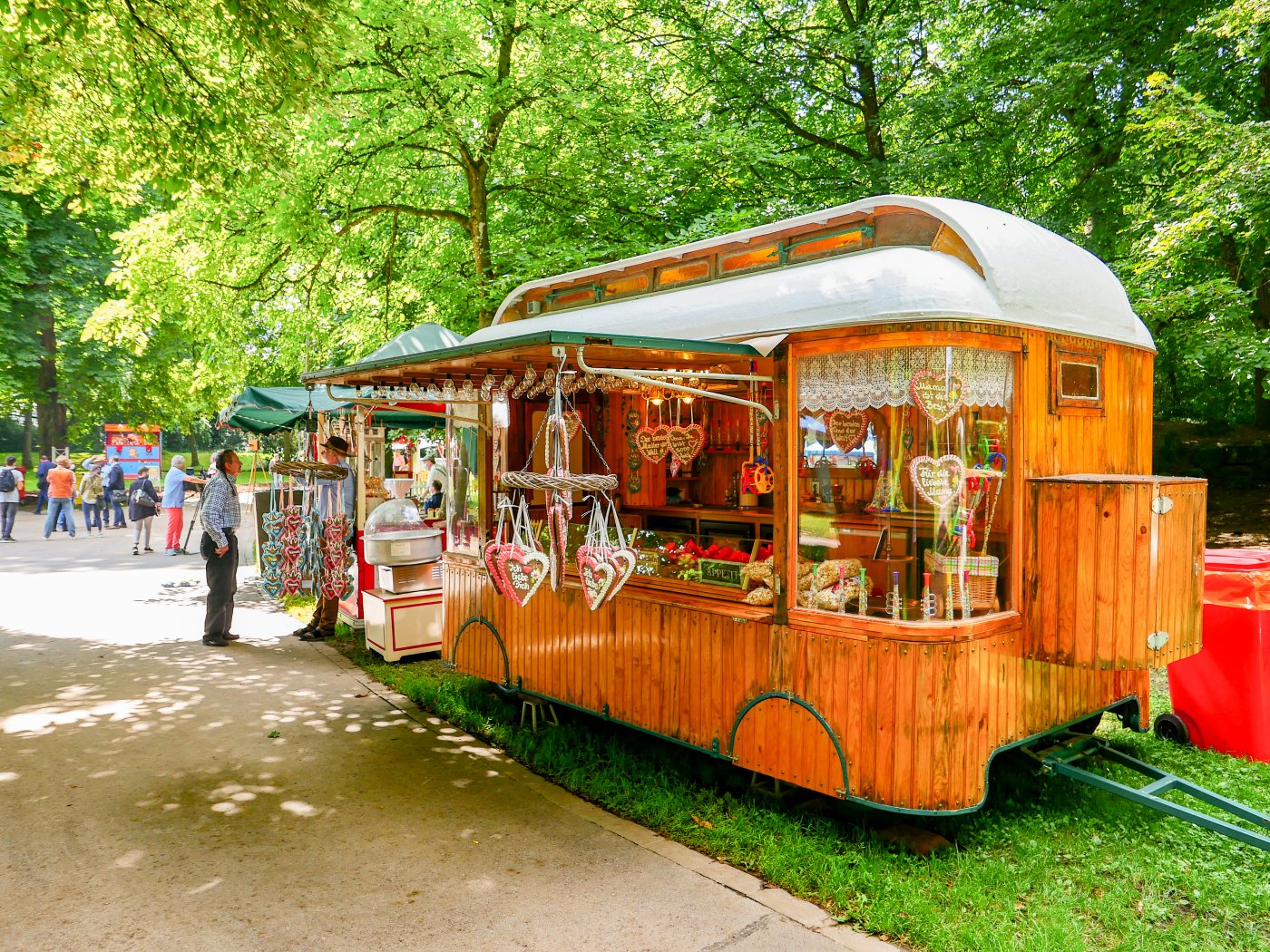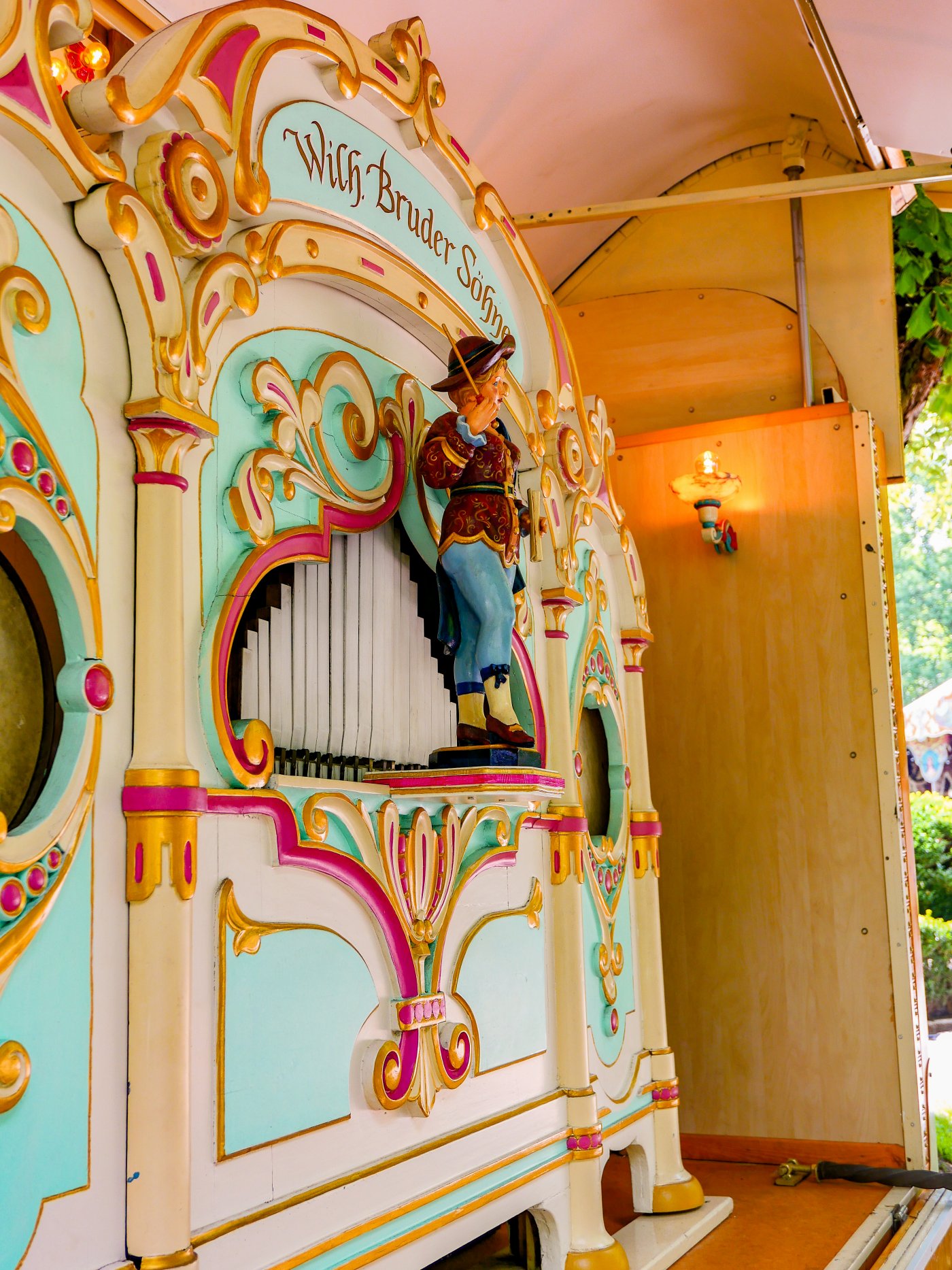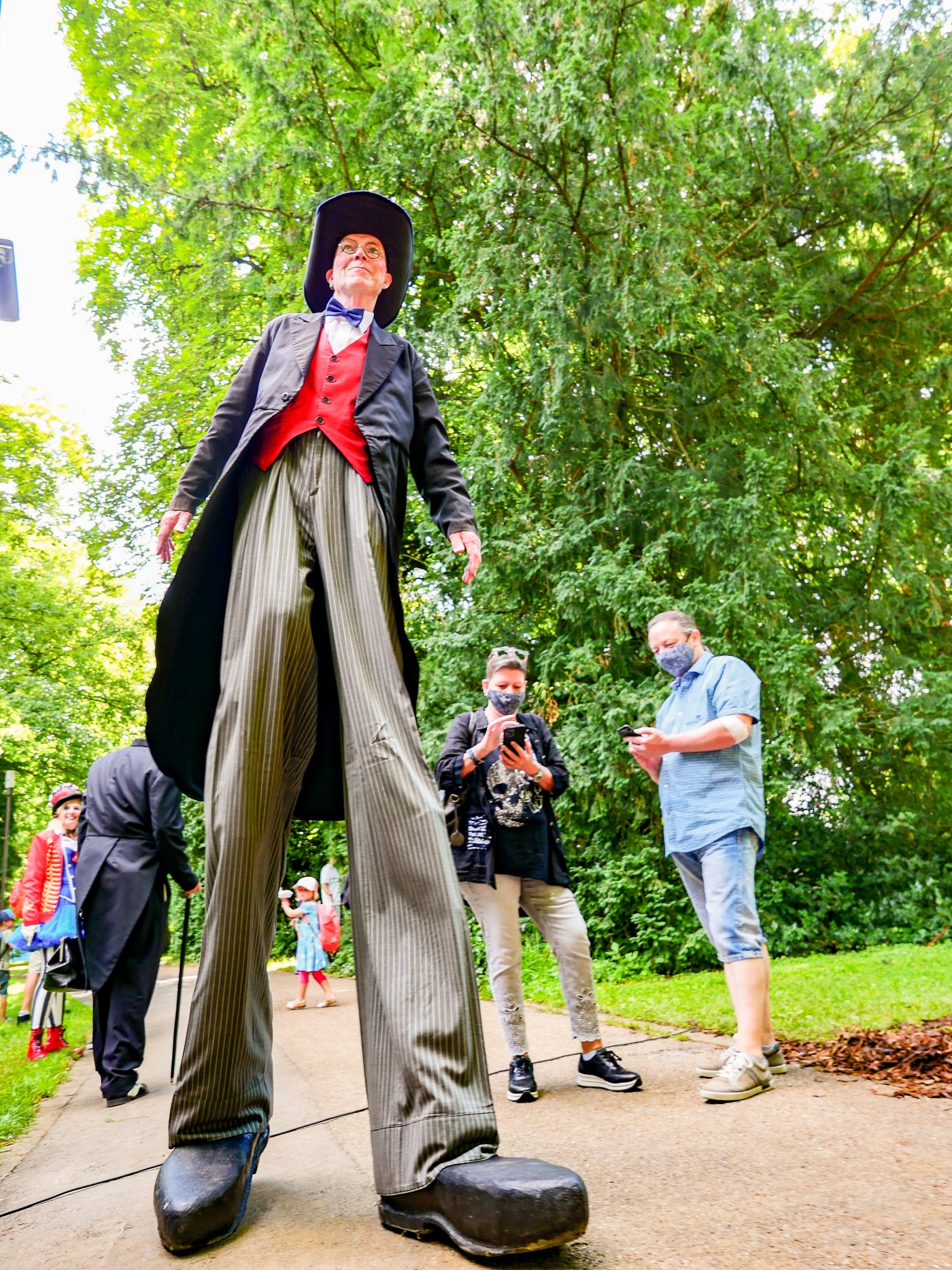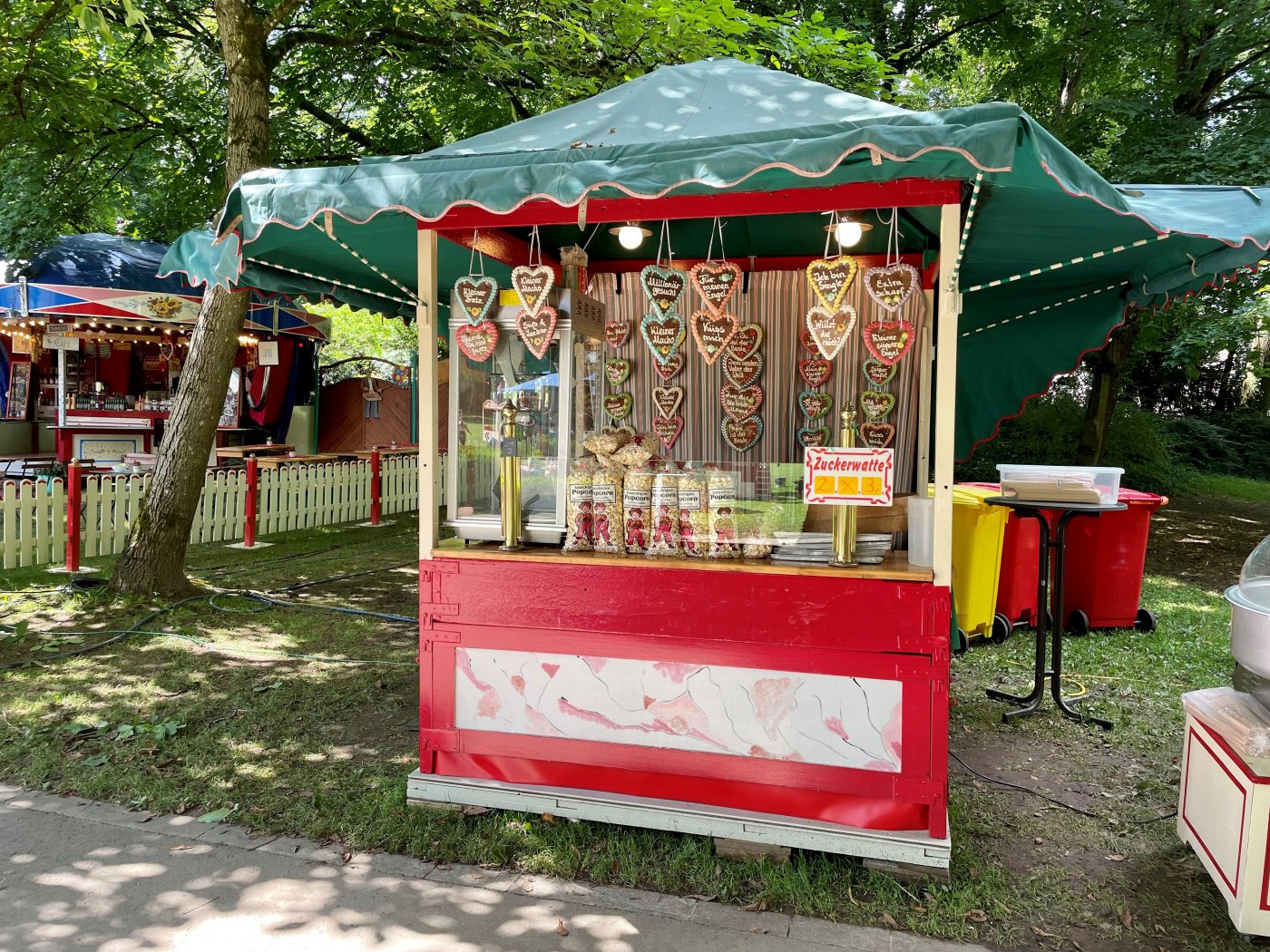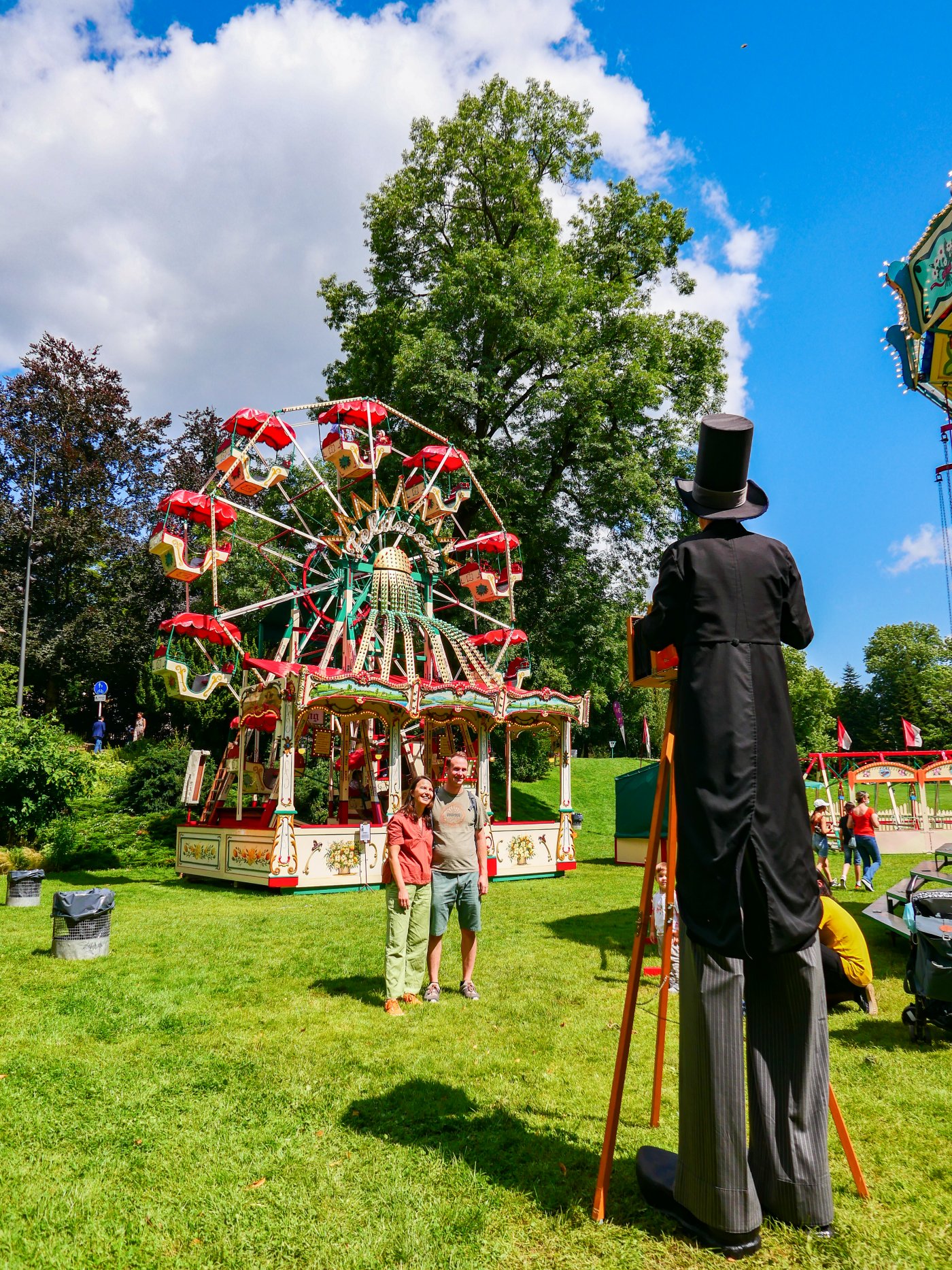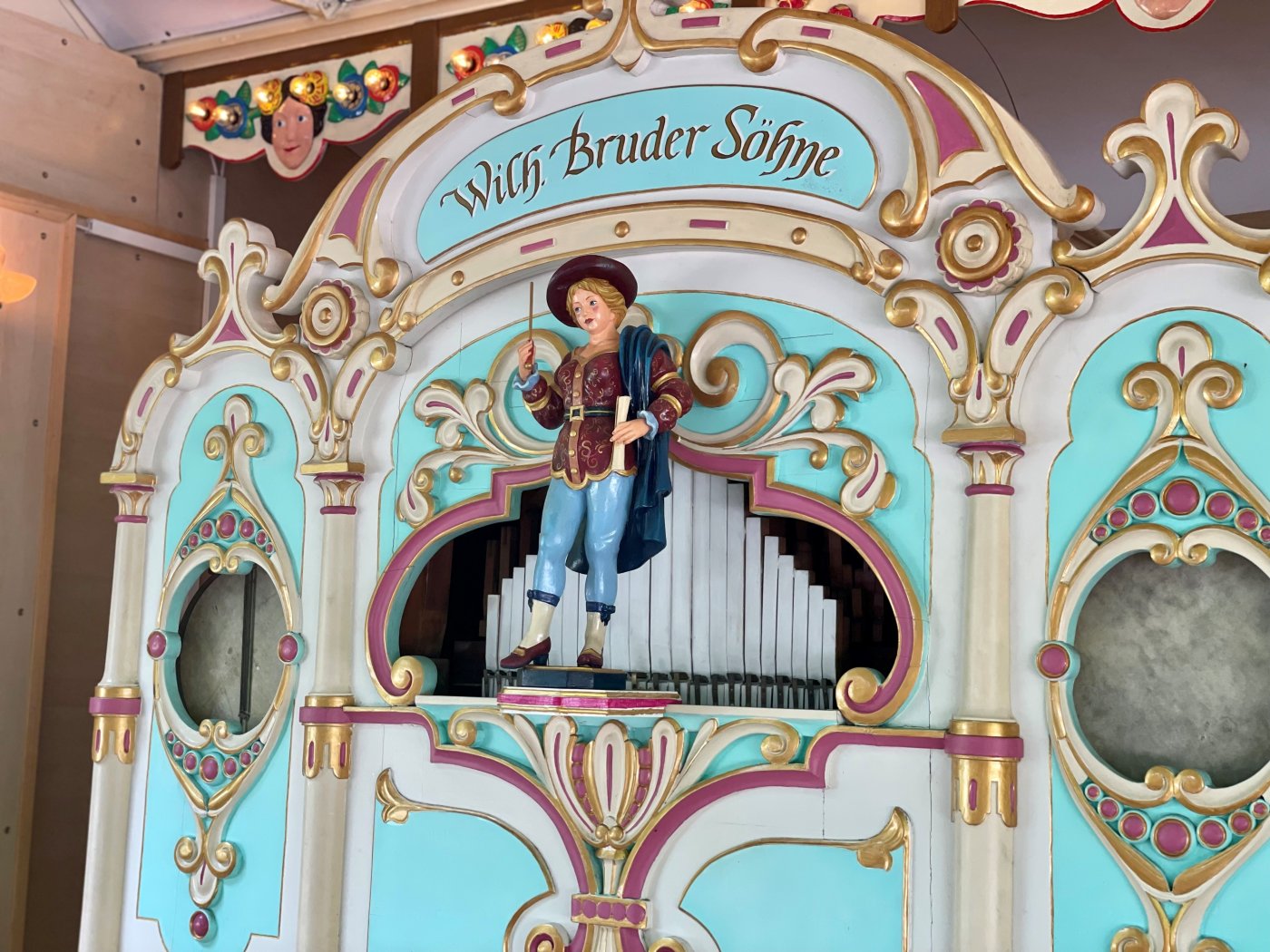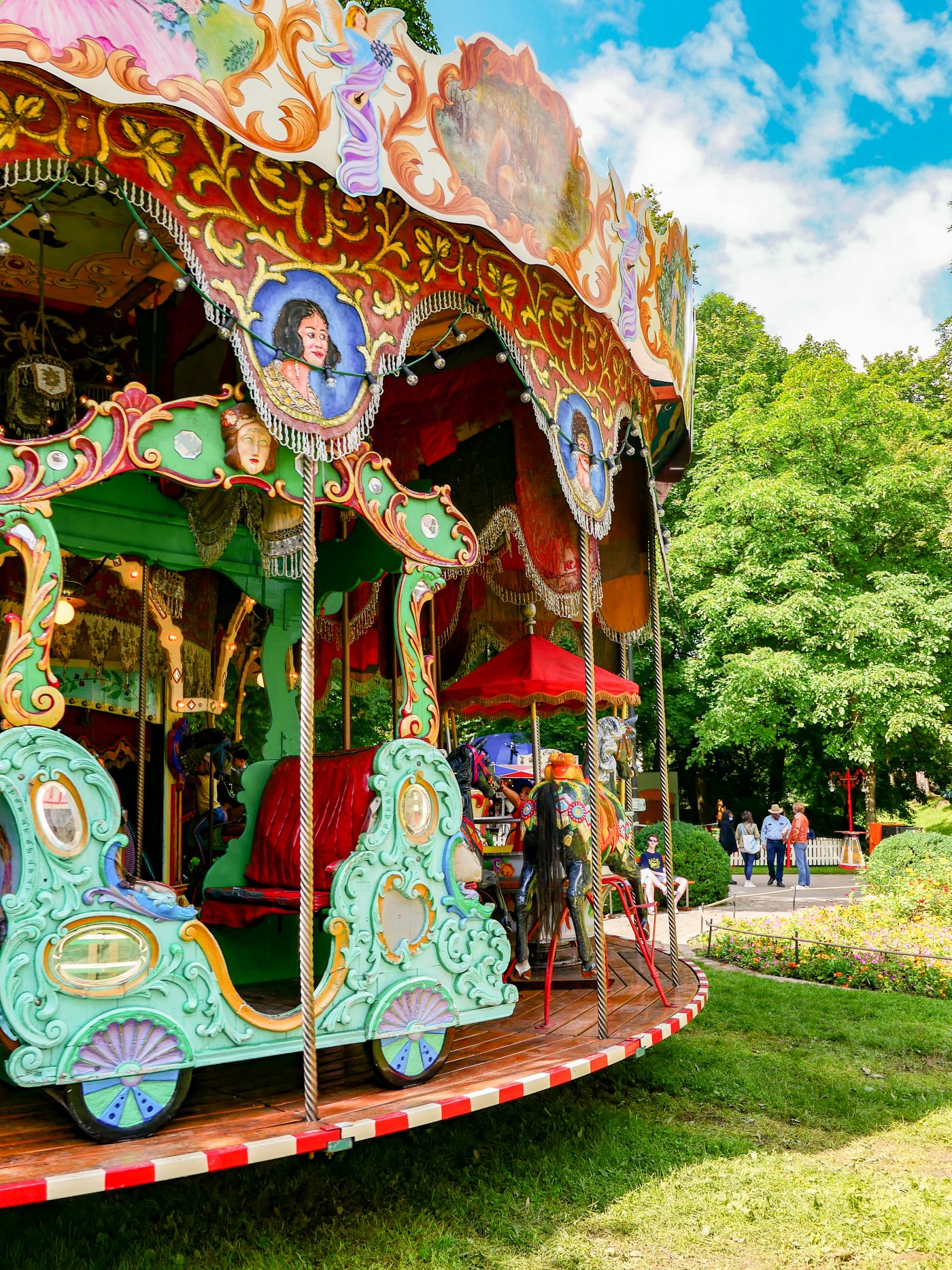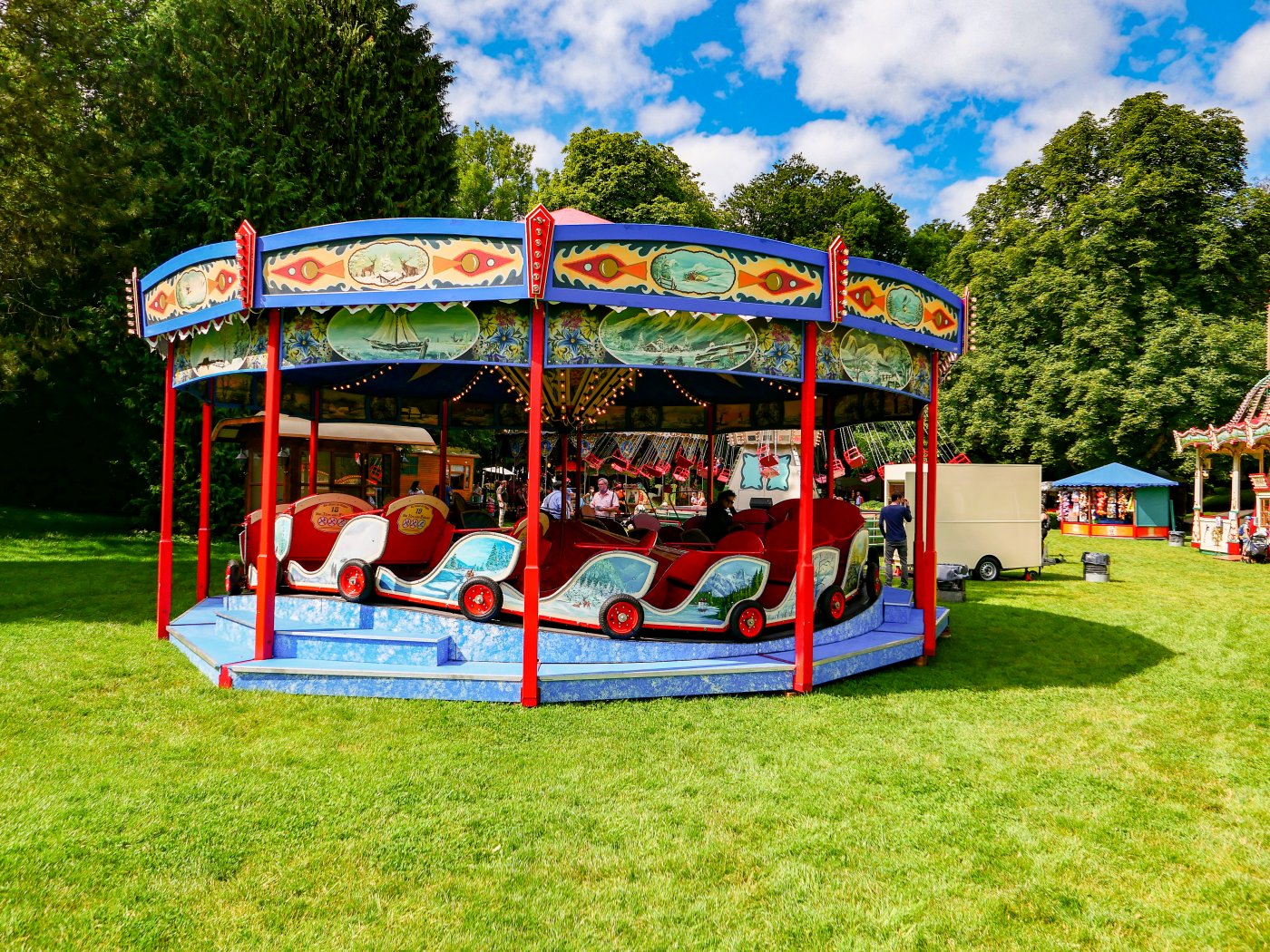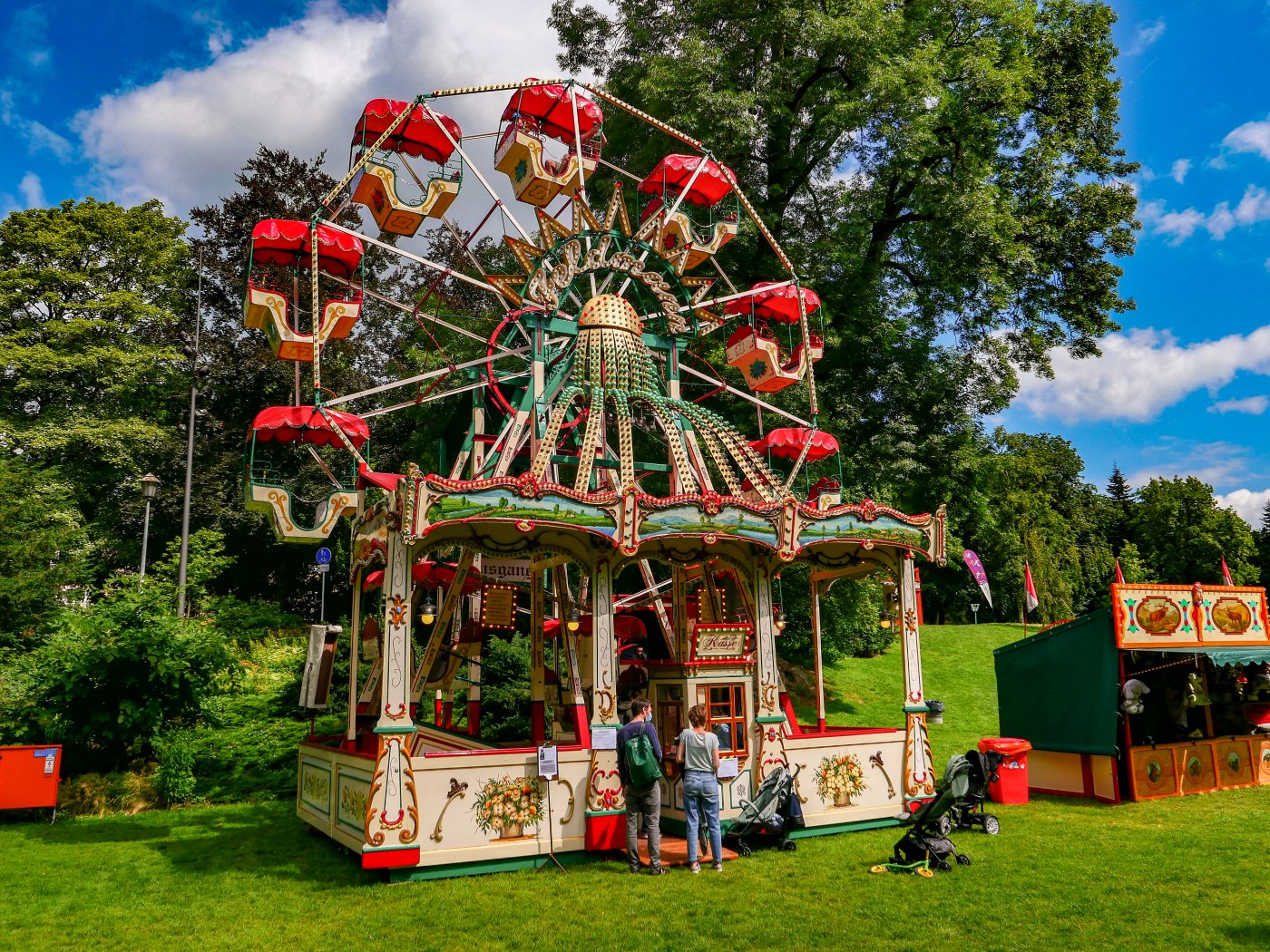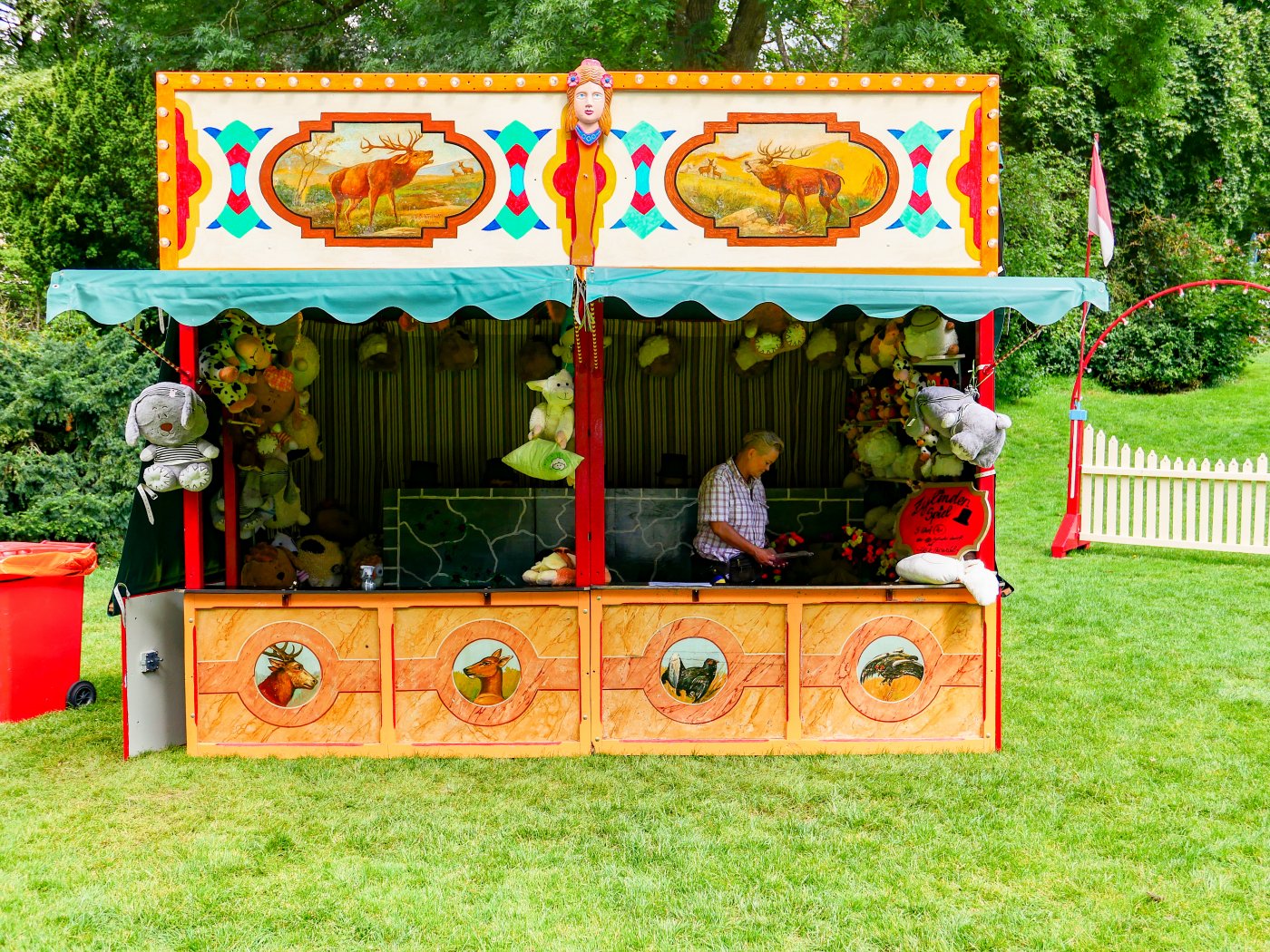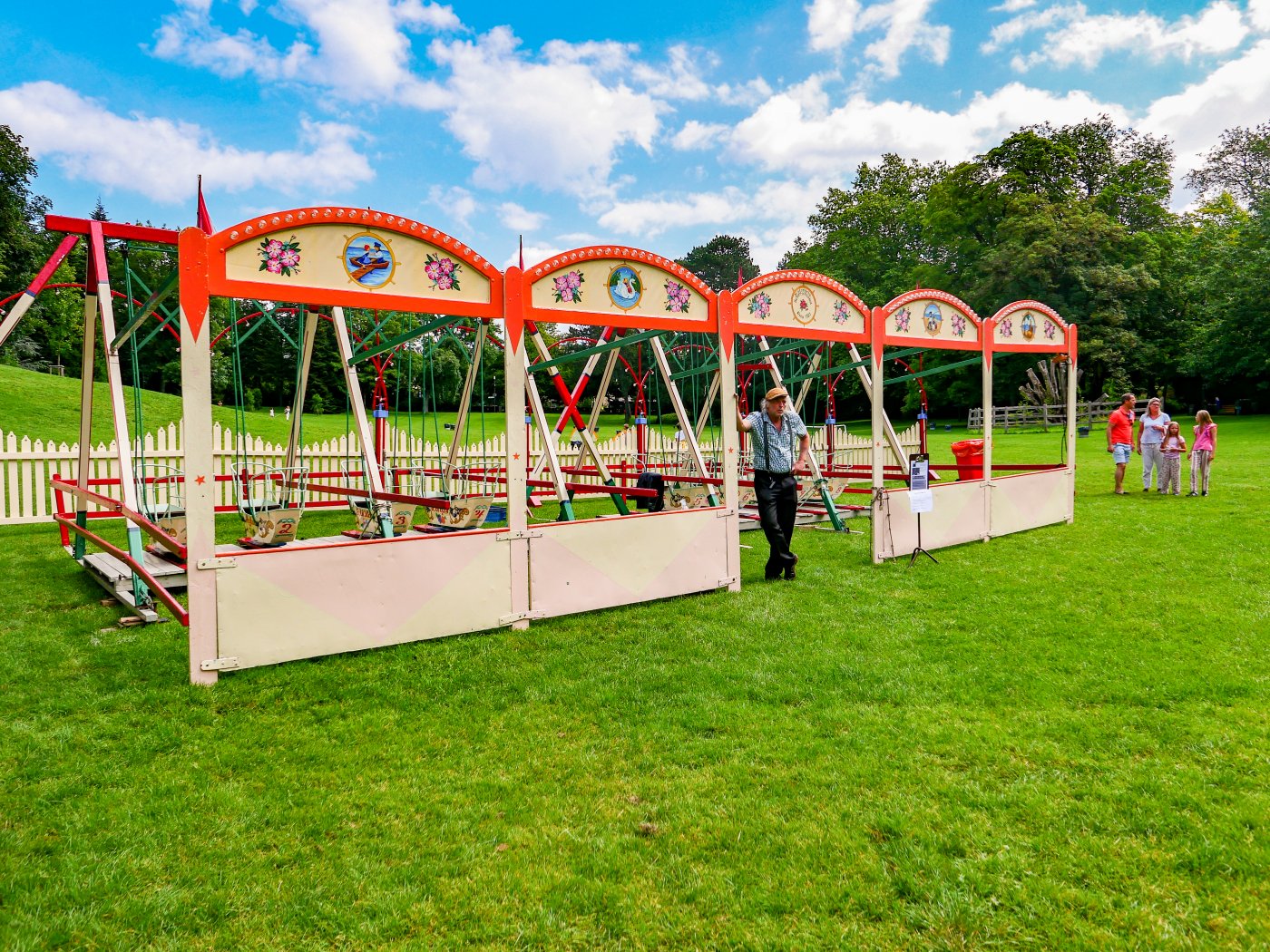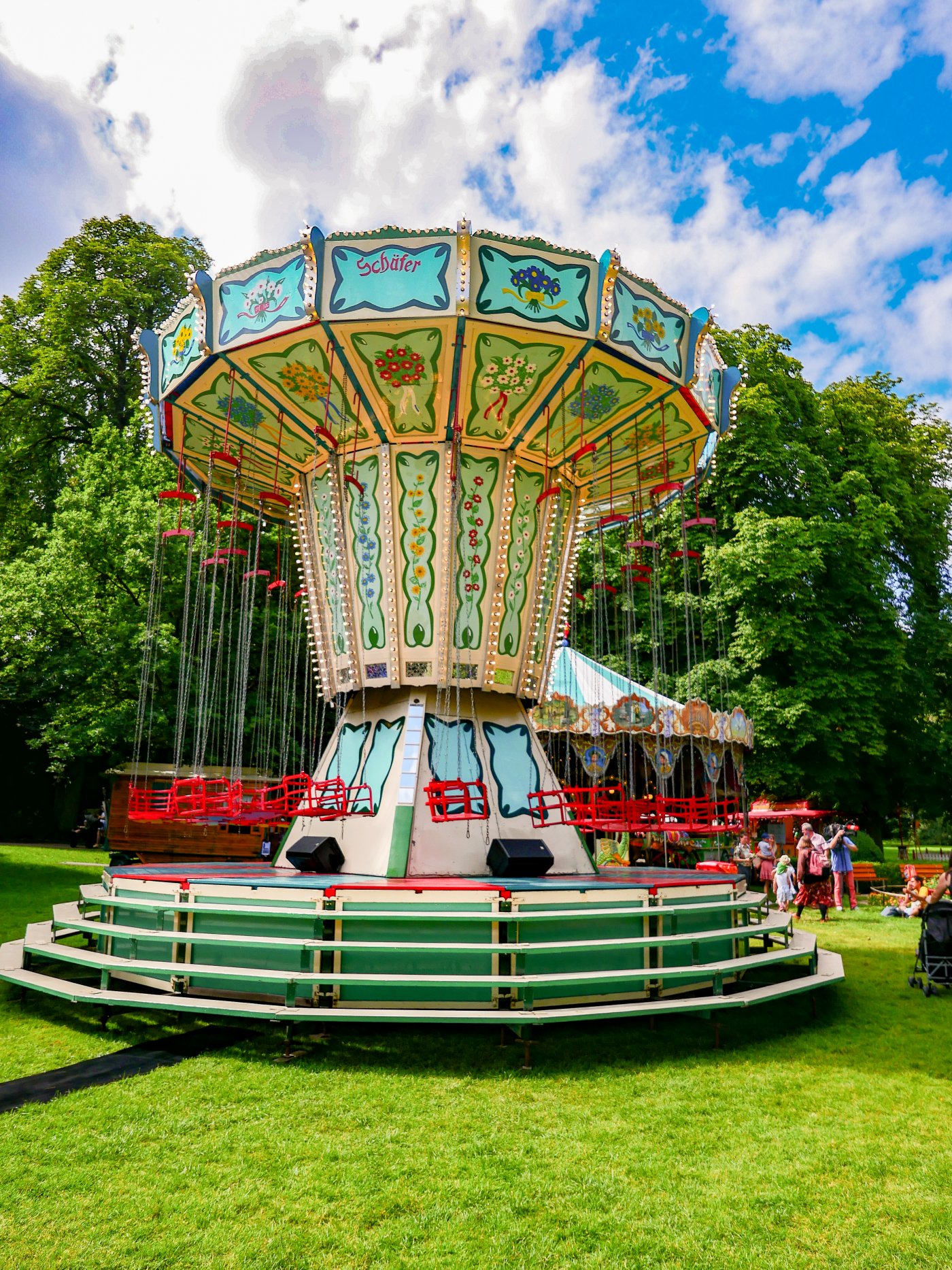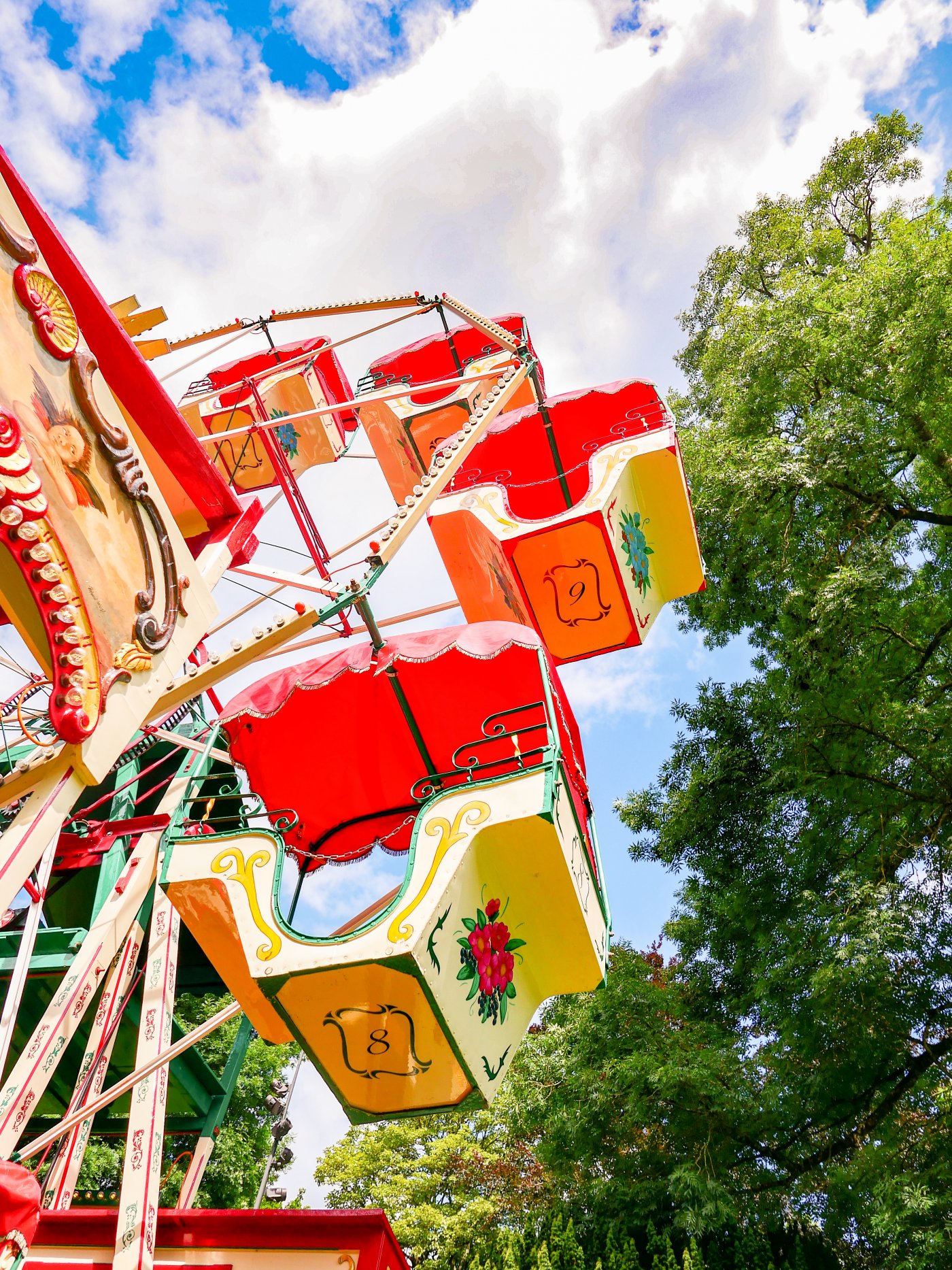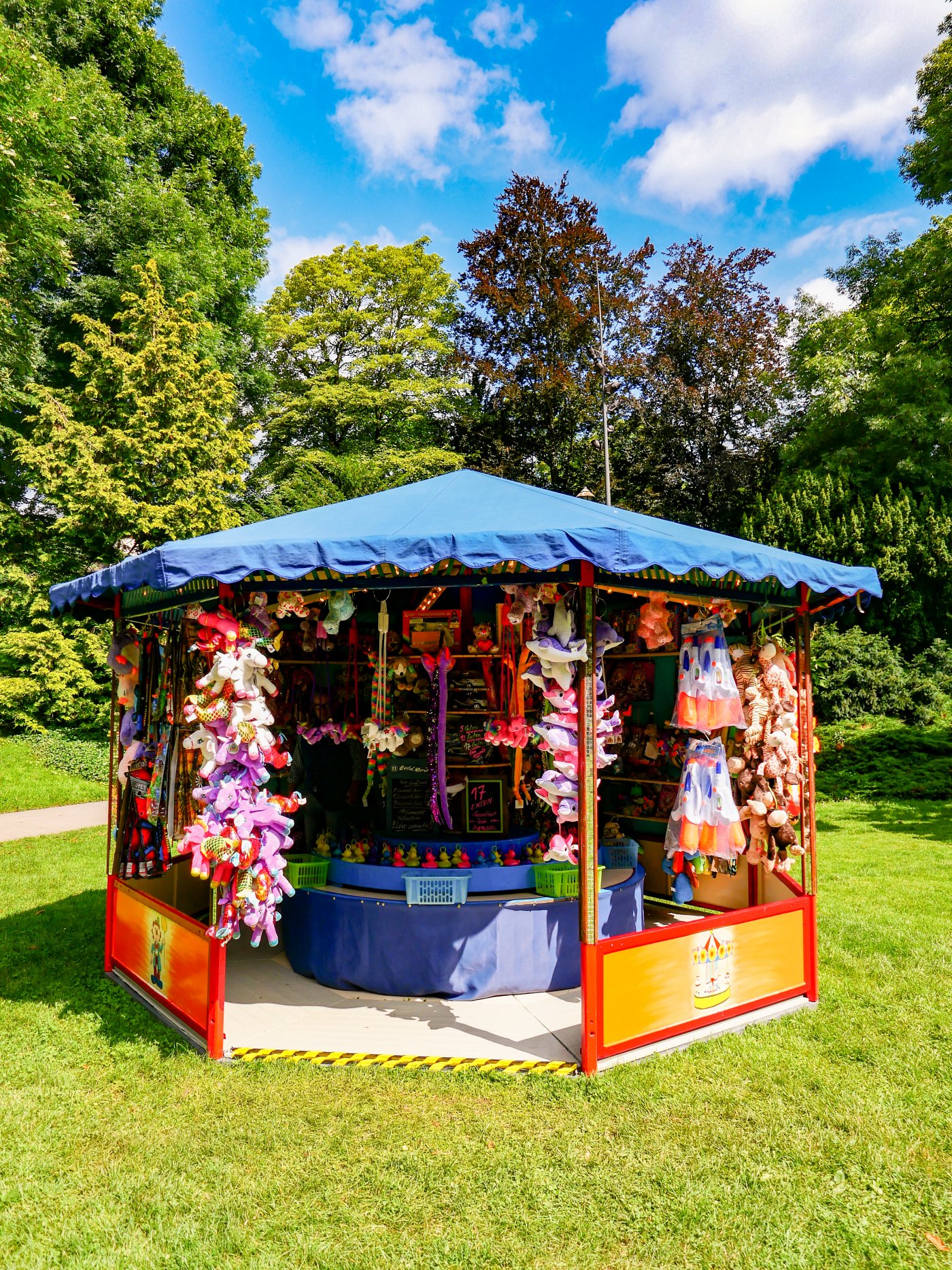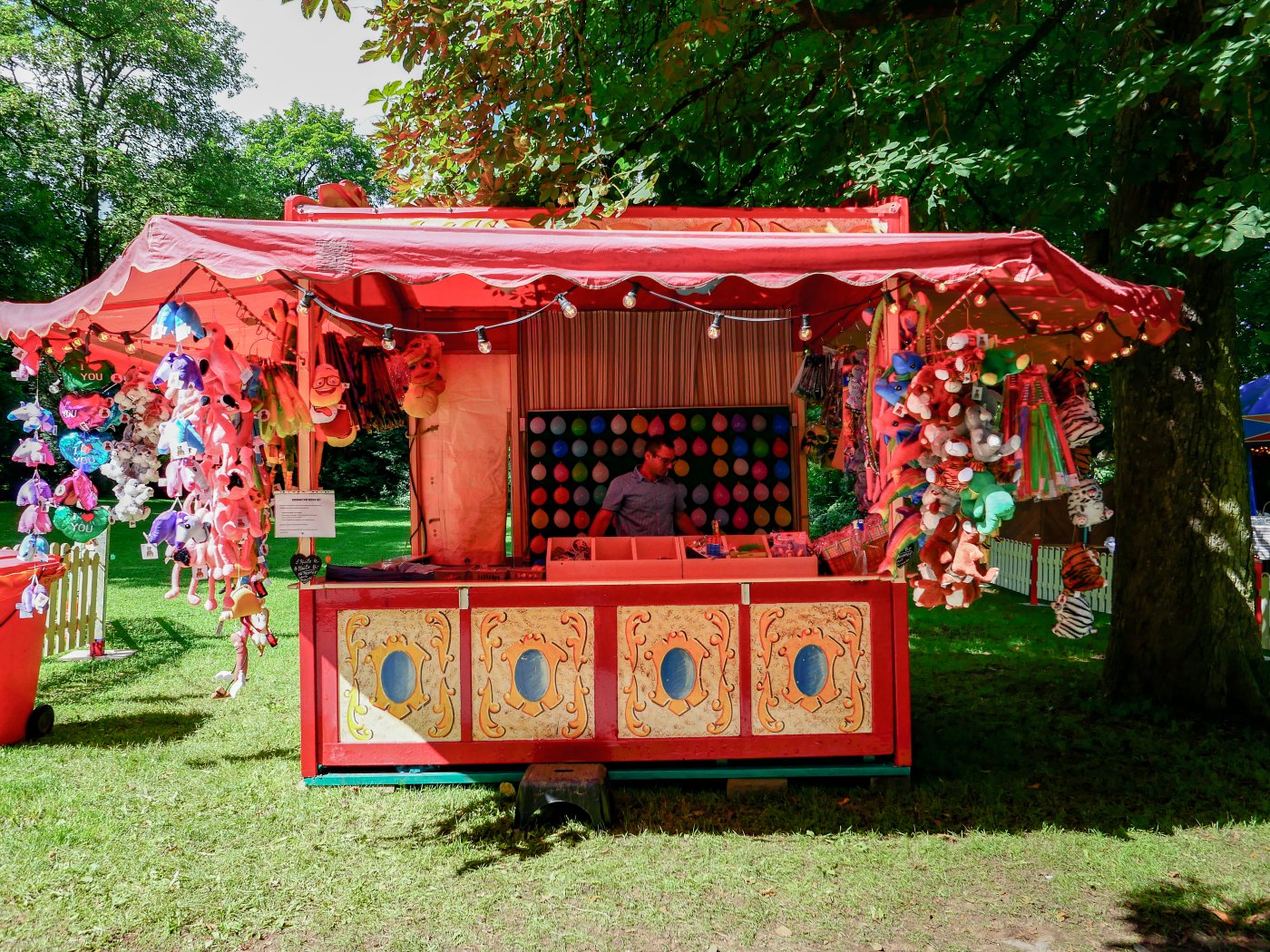 1 20
How to get there
Tram

Line 1: "Theater" or "Faïencerie" stop

Bus

AVL lines 2, 3, 4, 19, 72, 88, 93, 94, 95, 96: "Theater" stop
AVL lines 8, 30, 71, 72, 97: "Faïencerie" stop
AVL lines 2, 3, 4, 6, 8, 12, 16, 18, 19, 21, 30, 32, 86, 90, 92, 93, 94, 95, 96, 97: "Fondation Pescatore" stop

Vel'OH!

"Robert Schuman", "Glacis Kapell", "Amélie" and "Charly's Gare"

Car parks