La Cardinale
Rétrospective Claudia Cardinale
« J'ai été un sex-symbol sans me déshabiller, de toute façon j'en aurais été incapable.» (Claudia Cardinale)
« Son rayonnement typiquement méditerranéen (avec le magnétisme particulier qu'il implique) et l'indépendance tranquille de son caractère font d'elle une des personnalités les plus attachantes du cinéma italien. » (Gérard Legrand, Dictionnaire du cinéma, Ed.Larousse)
Femme et actrice libre, à l'énergie et à la vitalité rayonnantes, à la beauté ravageuse et insolente, Claudia Cardinale est l'une des actrices les plus marquantes de son temps. Choisie et admirée par les plus grands cinéastes (de Fellini à Visconti, de Leone à Herzog), elle a conduit une carrière ponctuée de rôles beaux et fidèles à sa personnalité d'artiste indépendante et moderne, tout au long d'une vie dédiée au cinéma.
« Parmi les plus belles femmes jamais apparues sur un écran de cinéma, il y a Claudia Cardinale.
Sa beauté méditerranéenne (cheveux de jais, regard de braise, peau mate), son incroyable sensualité, sa beauté à la fois animale et angélique, sauvage et séductrice. Claudia Cardinale c'est un visage de madone, un corps de rêve, mais c'est aussi une voix rauque particulièrement érotique… » (Olivier Père)
« On peut me photographier de tous les côtés, on est toujours content. C'est assez magique, peut-être est-ce la forme du visage, ou les pommettes. Mon truc, c'est de favoriser le profil, ou le trois quarts face, jamais de prise complètement frontale. Pasolini a écrit un jour que je regardais du coin des yeux. Je pense qu'il touchait la pierre philosophale de ma photogénie. (…) Travailler, ce fut surtout, avec l'aide des grands metteurs en scène qui m'ont formée ­ Visconti, Zurlini, Fellini ­, faire la différence entre l'identité et l'altérité. Savoir que dans un film on est tout d'un coup une autre. Et donner à voir cette distance. C'est comme ça que marche la photogénie : une question de distance juste. (…) J'ai tourné avec les plus grands metteurs en scène italiens, français, américains. J'ai joué dans le monde entier, de l'Australie jusqu'en Russie. Ce sont les grands maîtres qui m'ont tout appris. Je n'ai pas de méthode et cela m'a sauvé la vie. Je deviens le personnage devant la caméra, c'est tout. Le reste du temps, je suis moi-même. Je ne me suis jamais monté la tête, je n'ai pas perdu mon identité. ». (Claudia Cardinale, Libération)
Le Pigeon
Ma 02 | 04 à 20h30 + Lu 22 | 04 à 18h30
Le Pigeon
I soliti ignoti Italie 1958 | vostf | 106' | De : Mario Monicelli | Avec : Vittorio Gassman, Marcello Mastroianni, Renato Salvatori, Claudia Cardinale
Une bande de petits truands tente un cambriolage qui finit par une spaghetti-party…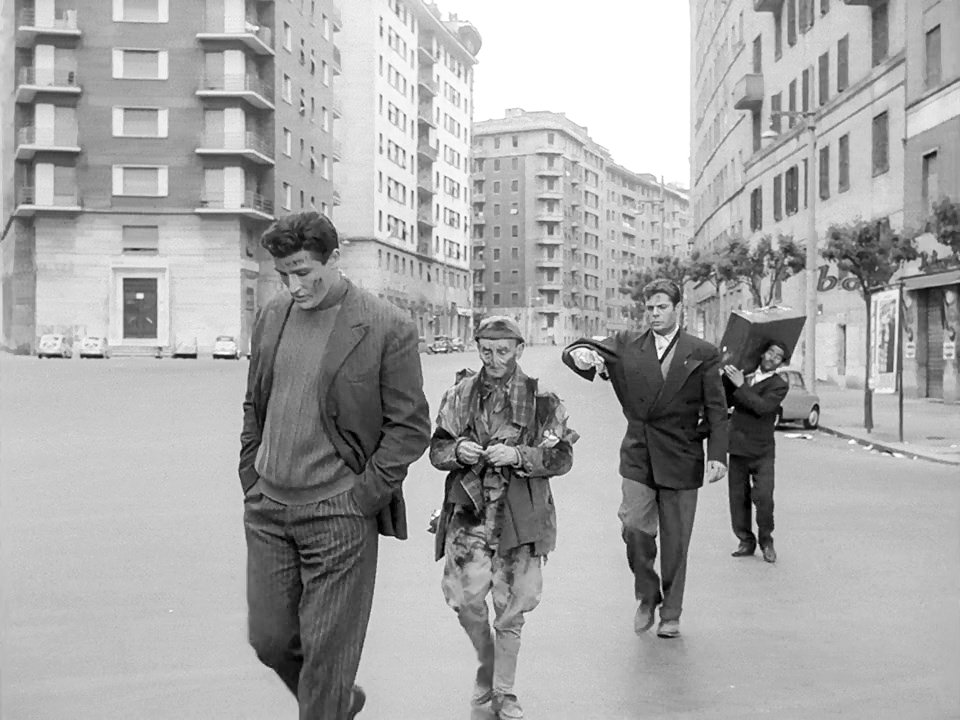 Génie de la dérision, Mario Monicelli revisite les grands thèmes néoréalistes sur le ton d'une extraordinaire comédie, servie par des comédiens exceptionnels. La belle Claudia Cardinale y fait une de ses premières apparitions à l'écran.
Olivier Père, Les Inrocks
La Fille à la valise
Ma 02 | 04 à 18h30 + Ma 09 | 04 à 20h30
La Fille à la valise
La ragazza con la valigia Italie-France 1961 | vostf | 120' | De : Valerio Zurlini | Avec : Claudia Cardinale, Jacques Perrin, Gian Maria Volontè | Special David (Claudia Cardinale), David di Donatello Awards, 1961
Une jeune femme trouve chez le jeune frère de l'amant qui l'a abandonné la tendresse qui l'aide à surmonter sa désillusion…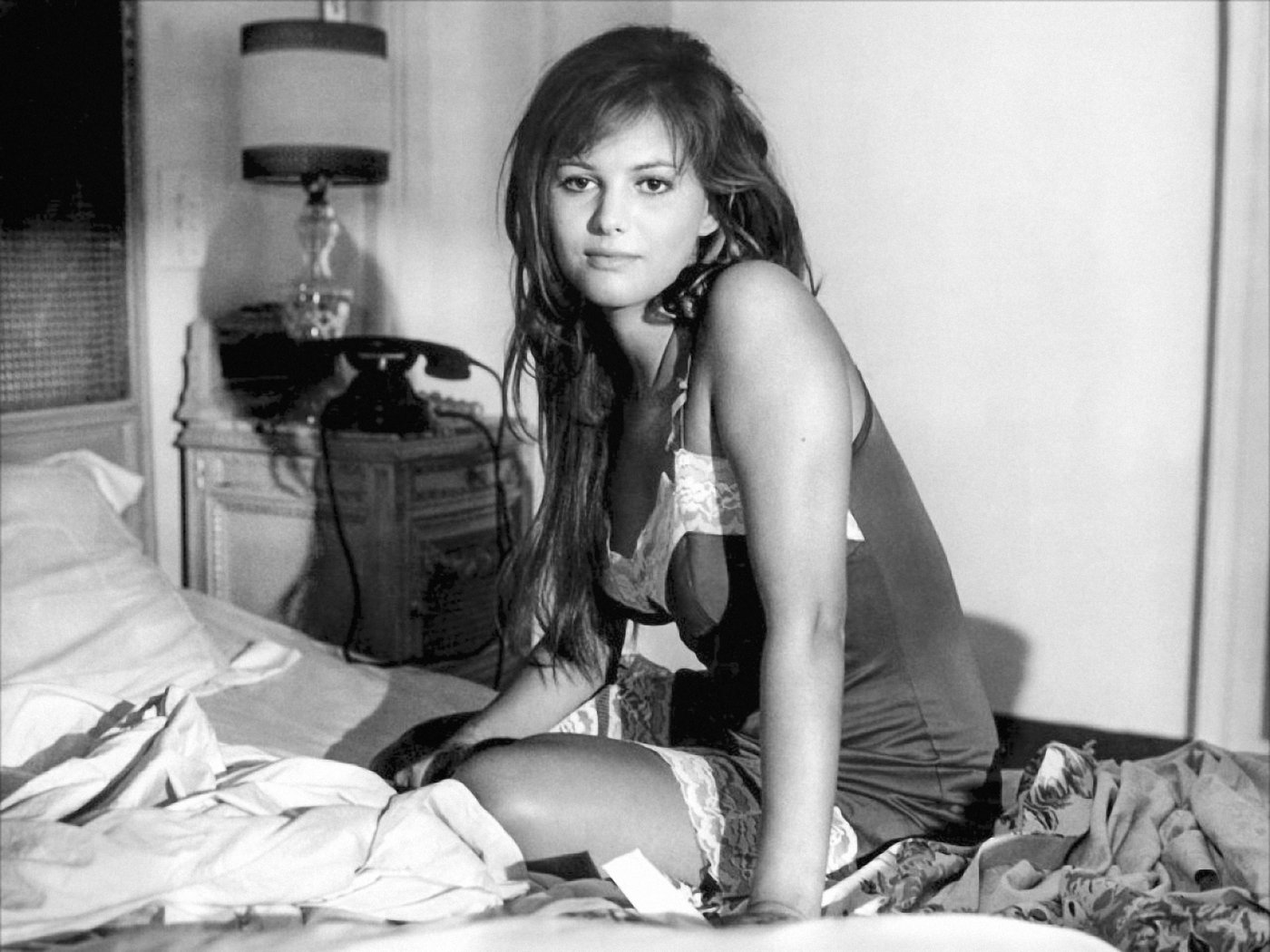 Claudia Cardinale a 21 ans, arrive de Tunisie et rencontre d'emblée l'un de ses plus beaux rôles. Le cinéaste, lui, réalise un chef-d'œuvre qui reste, par sa virtuosité et ses audaces, une des oeuvres majeures d'un cinéma italien qui vit son âge d'or.
Antoine de Baecque, Libération
Le Guépard
Je 18 | 04 à 19h00
Le Guépard
Il gattopardo Italie-France 1963 | vostf | 186' | c | De : Luchino Visconti | Avec : Burt Lancaster, Claudia Cardinale, Alain Delon, Romolo Valli, Terence Hill, Giuliano Gemma| D'après : le roman éponyme de Giuseppe Tomasi di Lampedusa | Palme d'Or, Festival de Cannes, 1963
En 1860, tandis que la Sicile est submergée par les bouleversements de Garibaldi et de ses Chemises Rouges, le prince Salina se rend avec toute sa famille dans sa résidence de Donnafugata. Prévoyant le déclin de l'aristocratie, ce dernier accepte une mésalliance et marie son neveu Tancrède à la fille du maire de la ville, représentant la classe montante…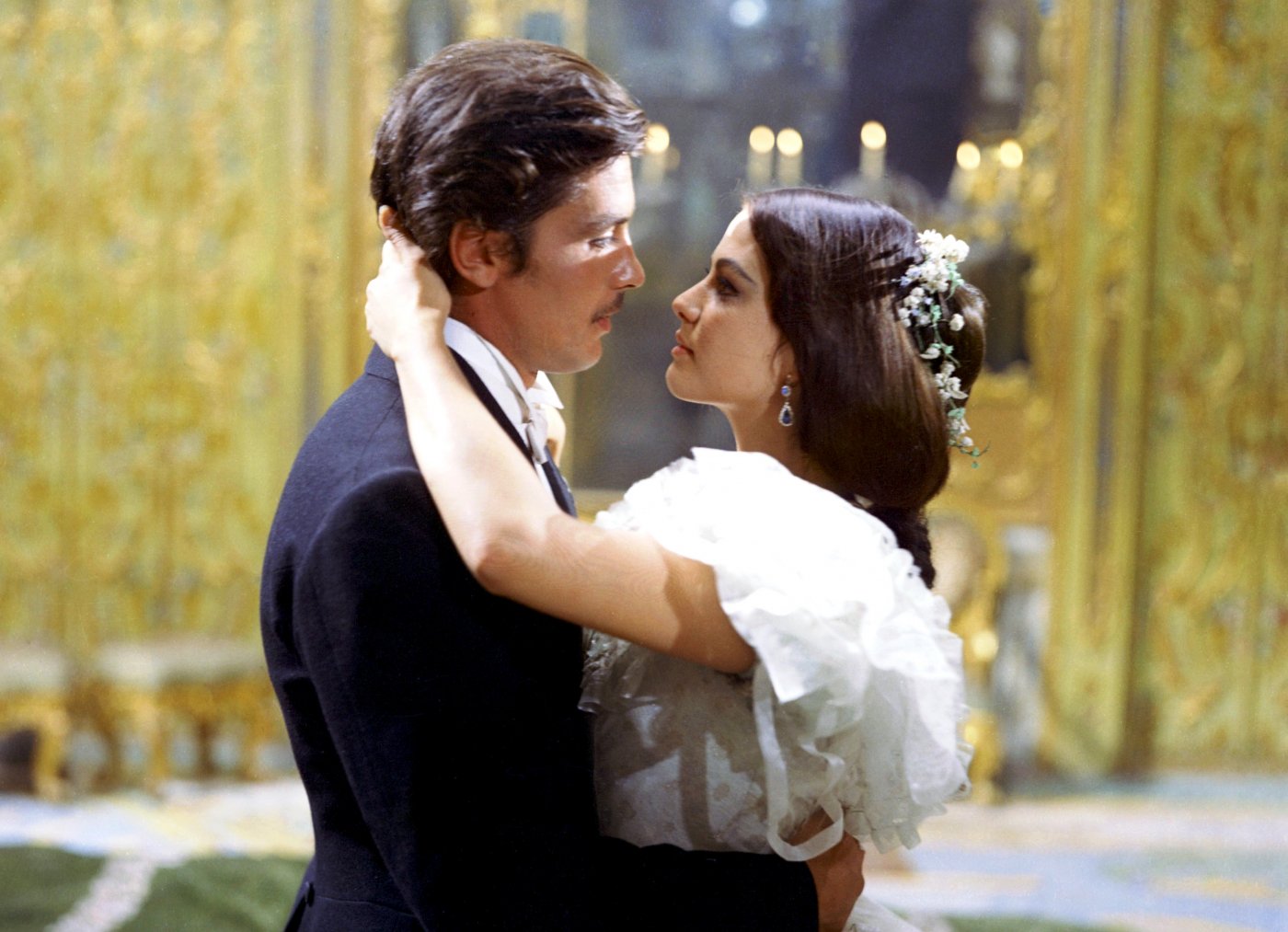 …la fresque somptueuse de la fin d'un monde et de la naissance d'un autre. (…) l'excellente interprétation de Claudia Cardinale, ici d'une beauté à couper le souffle.
The Pink Panther
Lu 15 | 04 à 20h45 + Ma 30 | 04 à 18h30
The Pink Panther
USA 1963 | vostf | 115' | c | De : Blake Edwards | Avec : David Niven, Peter Sellers, Robert Wagner, Capucine, Claudia Cardinale
L'inspecteur Clouseau, véritable catastrophe ambulante, traque le voleur d'un diamant inestimable, la 'Panthère rose'…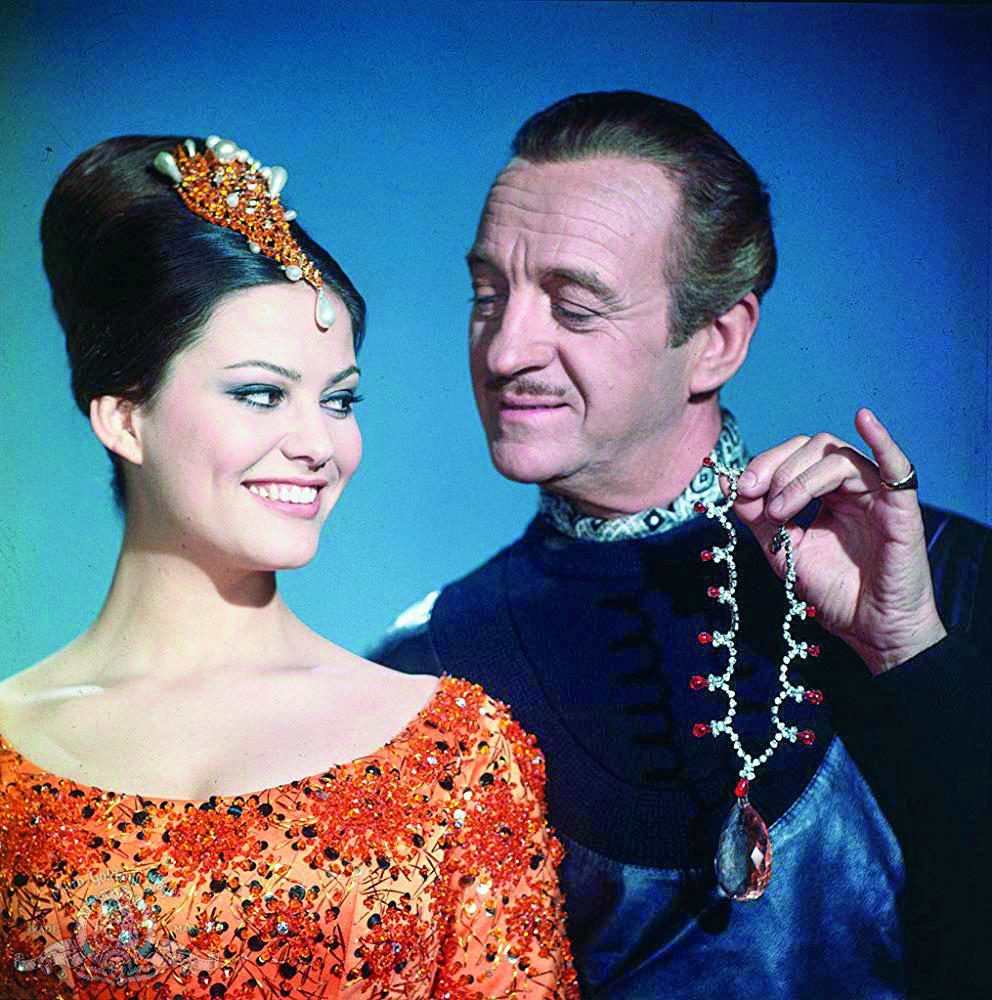 Dans cette comédie sophistiquée, Claudia Cardinale interprète une princesse indienne. Sa beauté exotique va vite enivrer les Américains. Elle devient une star internationale.
Blindfold
Lu 08 | 04 à 18h30 + Je 25 | 04 à 21h00
Blindfold
USA 1966 | vostf | 102' | c | De : Philip Dunne | Avec : Rock Hudson. Claudia Cardinale, Jack Warden, Guy Stockwell | D'après : le roman éponyme de Lucile Fletcher
Un psychiatre soigne dans la discrétion la plus absolue un savant protégé par les services secrets. Il tombe amoureux d'une mystérieuse jeune femme…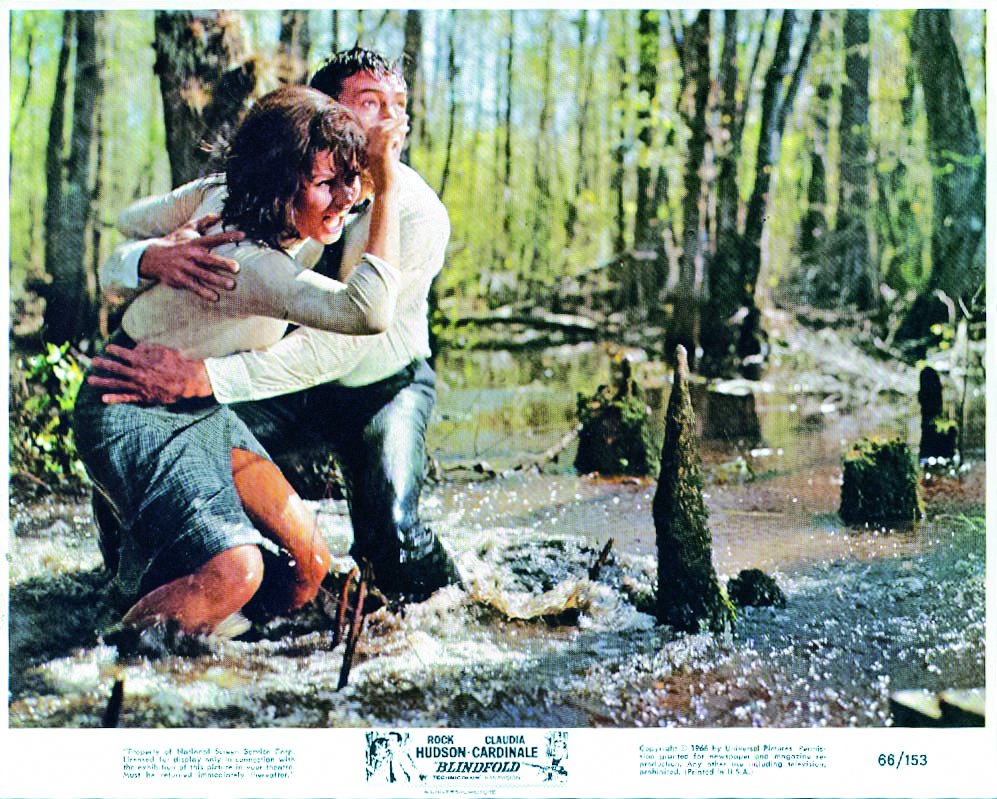 C'était un scénario pour Hitchcock et,comme chez Hitch, l'humour est roi. Le couple Rock Hudson-Claudia Cardinale est drôle, brillant et bien accordé. Chacun d'eux possède une santé, un équilibre instinctif presque animal, et une semblable décontraction. Leur fantaisie s'oppose à cet univers codifié, fonctionnarisé, standardisé, qui est celui des agents secrets.
C.-M. Trémois, Le Guide cinéma, Ed. Télérama