Deutschstunde
Di 19 | 01 à 17h00
The German Lesson Allemagne 2019 | vostang | 130' | c | De : Christian Schwochow | Avec : Ulrich Noethen, Tobias Moretti, Levi Eisenblätter, Johanna Wokalek, Maria Dragus | D'après le livre du même nom de Siegfried Lenz ► voir aussi 11 Must-See Movies of 2019
Siggi Jepsen sitzt im Deutschland der Nachkriegszeit in einer Anstalt für schwer erziehbare Jugendliche ein. Er soll einen Aufsatz zum Thema "Die Freuden der Pflicht" schreiben, hat jedoch keine Idee. Erst als er am nächsten Tag in eine Zelle gesperrt wird, brechen die Erinnerungen an seine Kindheit während des Zweiten Weltkriegs aus ihm heraus…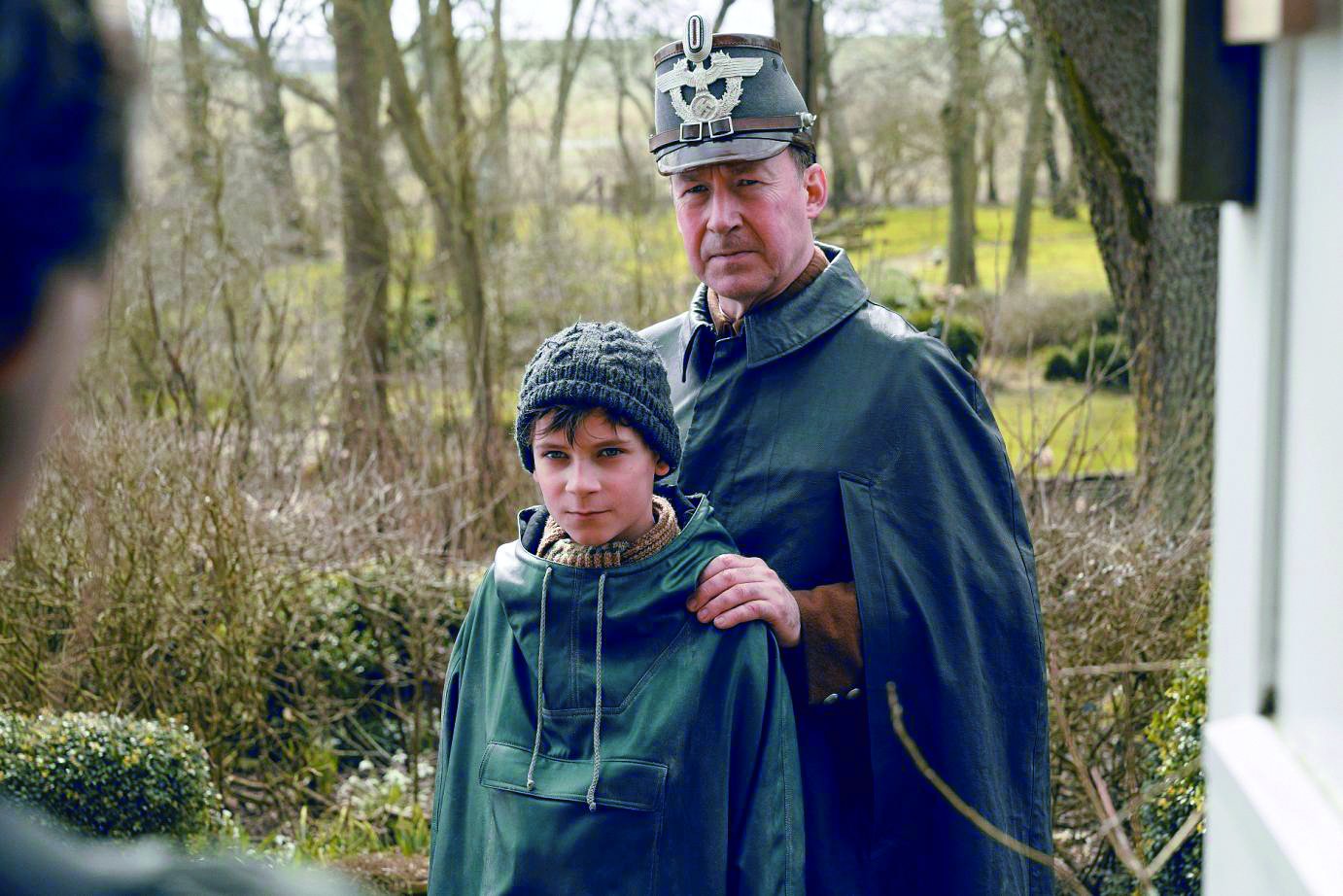 50 Jahren nach dem Erscheinen des Romans von Siegfried Lenz über Schuld und Pflicht in der Zeit des Nationalsozialismus hat sich Christian Schwochow an eine Neuverfilmung gewagt. Dabei ist ihm ein atmosphärisch dichtes und kraftvolles Werk gelungen, das den Widerspruch zwischen Pflichterfüllung und individueller Verantwortung klar herausarbeitet und sehr aktuell an heutige Zuschauer appelliert, Stellung zu beziehen.
The Name of the Rose
Di 26 | 01 à 17h15
France-Italie-RFA 1986 | voang stf | 130' | c | De : Jean-Jacques Annaud | Avec: Sean Connery, Christian Slater, Michael Lonsdale | D'après le roman d'Umberto Eco
En 1327, d'étranges événements perturbent une abbaye bénédictine du nord de l'Italie. L'abbé fait appel à un franciscain, William de Baskerville, pour mener une enquête. Celui-ci arrive avec son assistant, un jeune novice…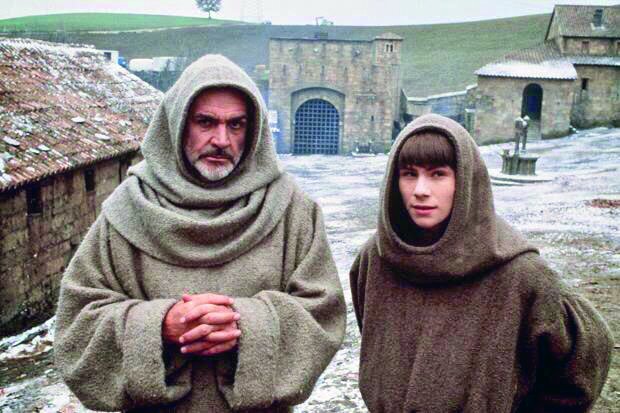 Tiré du roman d'Umberto Eco, ce film a demandé trois ans de préparation, un énorme budget, une reconstitution historique très précise. Un extraordinaire spectacle sur certains aspects du Moyen Age italien. L'abbaye renferme un secret que l'enquête, en une progression inexorable, finit par mettre au jour, dans une atmosphère d'angoisse et de superstition. César du meilleur film étranger 1987.
Scarface
Ve 02 | 02 à 17h00
USA 1983 | vostf | 170' | c | De : Brian De Palma | Avec: Al Pacino, Michelle Pfeiffer, Steven Bauer
En 1980, Tony « Scarface » Montana bénéficie d'une amnistie du gouvernement cubain pour retourner en Floride. Ambitieux et sans scrupules, il élabore un plan pour éliminer un caïd de la pègre et prendre la place qu'il occupait sur le marché de la drogue…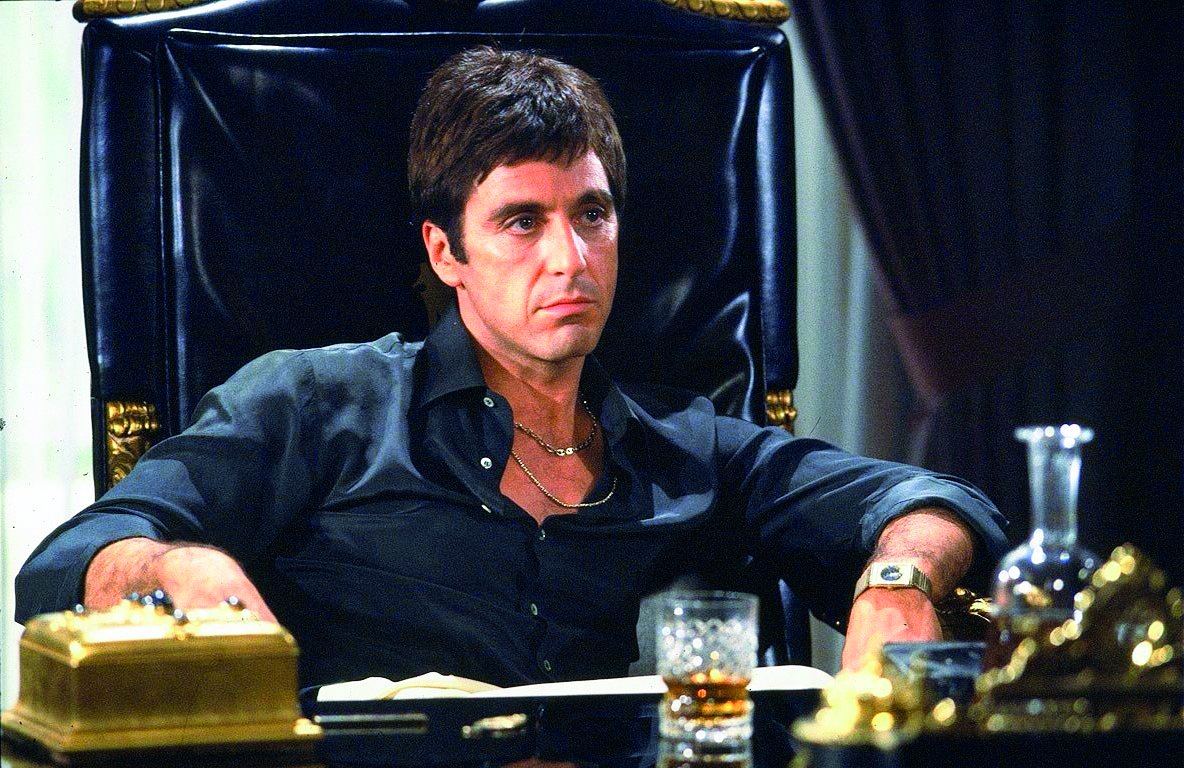 Exit l'alcool de la prohibition, place à la déferlante de la coke. Pour son remake du monument qu'est le Scarface de Howard Hawks, Brian De Palma s'adapte à son époque. Il remplace l'immigré italien de Chicago par le réfugié cubain. Reste l'essentiel : l'ascension et la chute d'un caïd instinctif, sans instruction, dans un monde en pleine décadence. Le nez dans la poudre, Al Pacino impressionne en gangster plastronnant comme un roi.
The Shawshank Redemption
Di 09 | 02 à 17h00
USA 1994 | vostf | 141' | c | De : Frank Darabont | Avec : Tim Robbins, Morgan Freeman, Bob Gunton, James Whitmore | D'après : la nouvelle 'Rita Hayworth and Shawshank Redemption' de Stephen King u National Film Preservation Board, 2015
1947. Andy Dufresne, vice-président d'une banque, est condamné à perpétuité pour le meurtre de son épouse et de l'amant de celle-ci. Mais il nie le crime. A la prison de Shawshank, Andy est remarqué par un détenu noir respecté pour ses combines…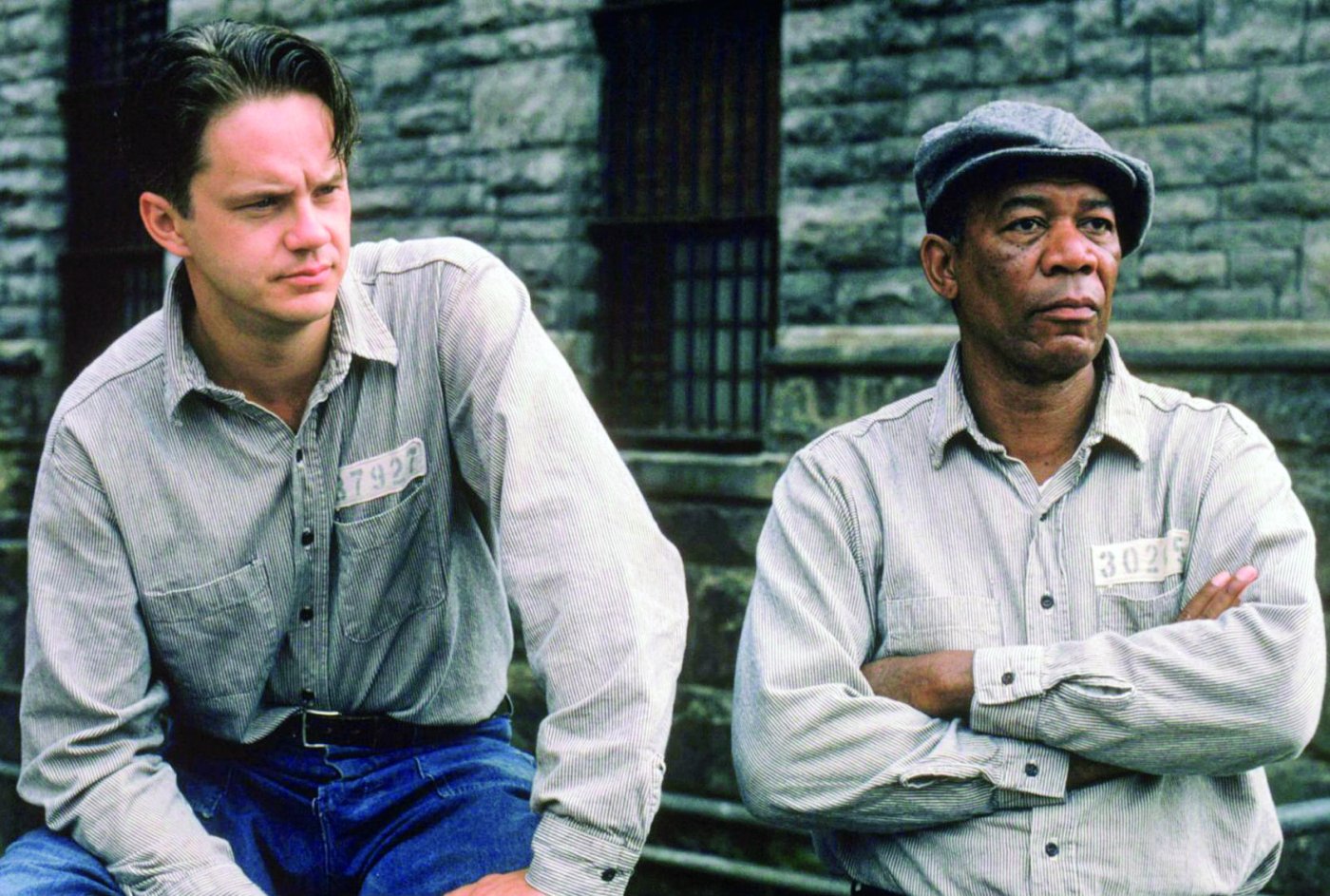 Le réalisateur sait parfaitement tirer les ficelles d'un thriller ingénieux et captivant. Il serre ses héros de près, s'attache avec chaleur à leur forger une personnalité complexe, attirante. Aidé par la sensibilité de ses interprètes, épatants, le cinéaste parle surtout d'espoir et d'humanité.
Cabaret
Di 16 | 02 à 17h30
USA 1972 | vostf | 121' | c | De : Bob Fosse | Avec : Liza Minnelli, Michael York, Helmut Griem
Berlin, 1930 : Le Kit Kat Club où se presse une clientèle interlope pour écouter Sally. Au-dehors c'est la montée du nazisme…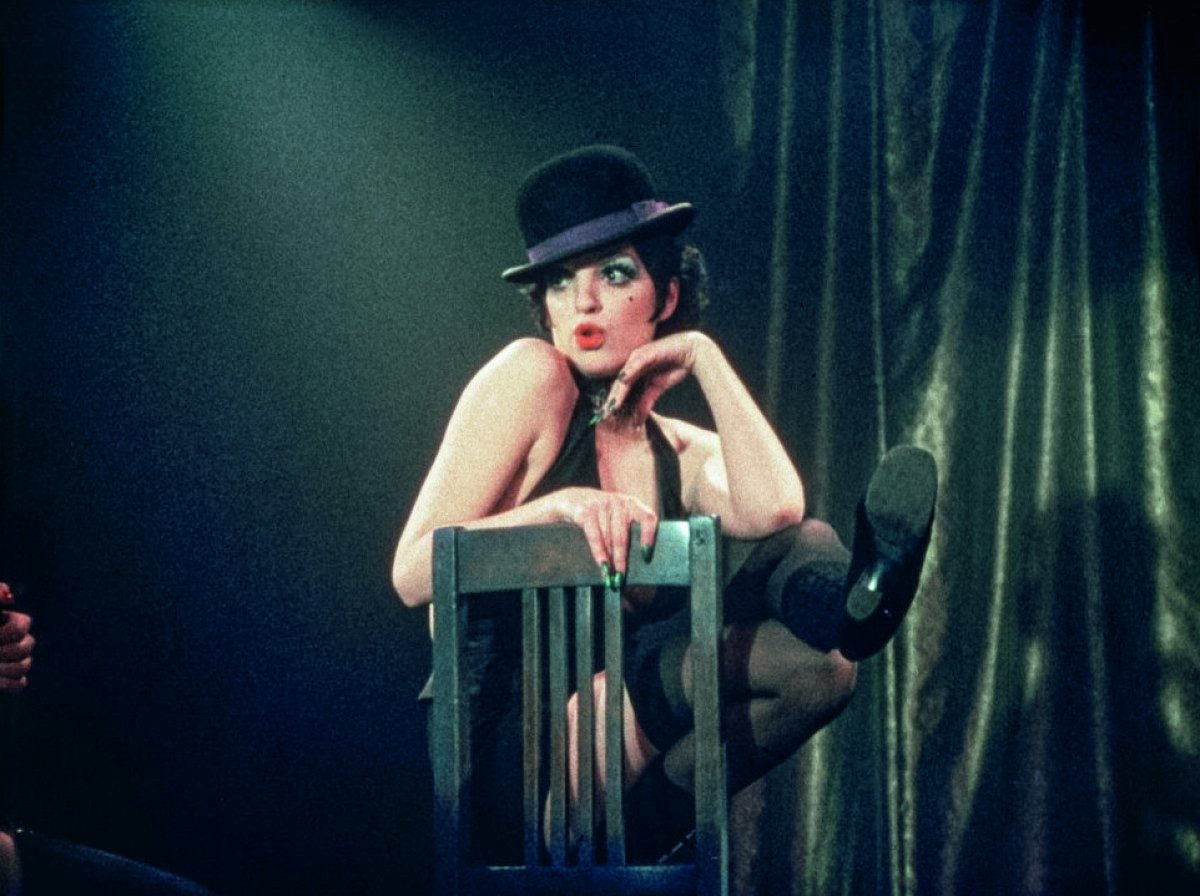 Un film hallucinant sur le Berlin pré-nazi et le portrait d'une société en pleine décomposition. Liza Minnelli retrouve le charme canaille de Marlene Dietrich. C'est probablement le meilleur film de Bob Fosse.
Guide des Films, Ed. Laffont
The Green Mile
Ve 23 | 02 à 17h00
USA 1999 | vstf+all | 189' | c | De : Frank Darabont | Avec : Tom Hanks, Michael Clarke Duncan, Harry Dean Stanton | D'après le roman éponyme de Stephen King
Gardien-chef du pénitencier de Cold Mountain en 1935, Paul Edgecomb est chargé de veiller au bon déroulement des exécutions capitales en s'efforçant d'adoucir les derniers moments des condamnés. Parmi eux se trouvait un colosse du nom de John Coffey, accusé du viol et du meurtre de deux fillettes. Intrigué par cet homme candide et timide aux dons magiques, Edgecomb va tisser avec lui des liens très forts…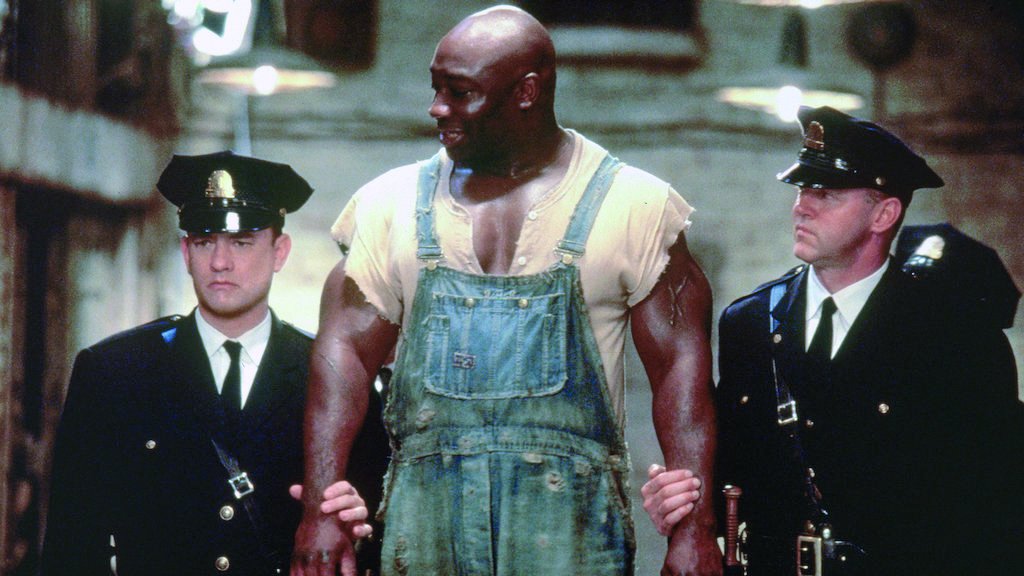 Eyes Wide Shut
Di 01 | 03 à 17h00
USA 1999 | vostf+all | 159' | c | De : Stanley Kubrick | Avec: Tom Cruise, Nicole Kidman, Sydney Pollack | D'après : la nouvelle d'Arthur Schnitzler
Déstabilisé par une confidence de sa femme qui lui a avoué avoir été un jour sur le point de le tromper, Bill, jeune médecin new-yorkais, essaiera de faire le tour de ses fantasmes…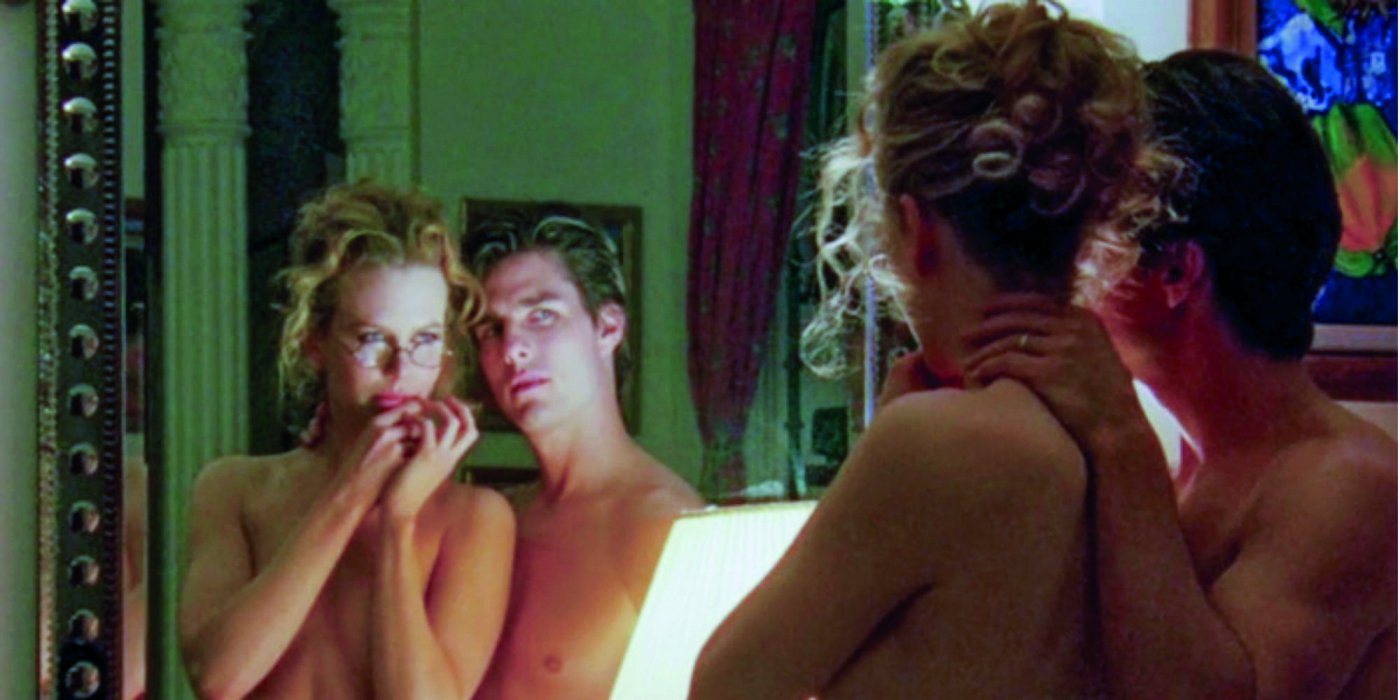 Ce qui distingue ce film de tous les autres de son auteur, c'est que son constat est doux et mélancolique. Pour la première fois, la gravité de Kubrick nous touche intimement.