The water pumping and treatment station is located in the district of Cessange at the corner of Rue Kohlenberg and Rue Tubis. A playground and the old water tower are located nearby.
A new 122-metre deep groundwater well was drilled next to the existing 143-metre deep well. The building was constructed using 383 m3 of reinforced concrete and has a flat roof. The facade is clad with cement fibre panels and wood from forests owned by the City of Luxembourg. Natural light enters through windows above the entrance door and through a row of windows along the facade, which together afford the building an aesthetically pleasing appearance. The pipes are made of stainless steel, which ensures a long service life.
Operation
Groundwater is extracted by two pumps submerged in the water in the wells.
The untreated water is checked in the station by pH, redox and turbidity sensors.
The water is then aerated using diaphragm compressors before being pumped through sand filters that are coupled in parallel. The water is aerated to increase the amount of oxygen it contains, as oxygen is necessary to oxidise the iron and manganese dissolved in the water.
Once it exits the filters, the water is first disinfected by UV radiation, and then disinfected a second time with sodium hypochlorite to inactivate any bacteria and viruses that may be present, before being pumped to the Ban de Gasperich water tower.
Gallery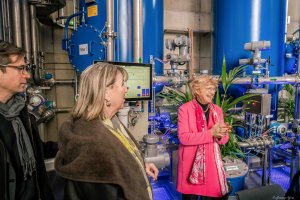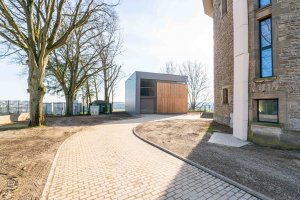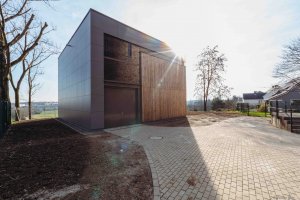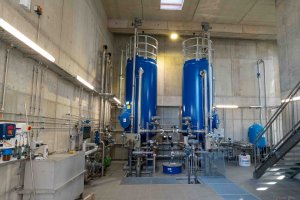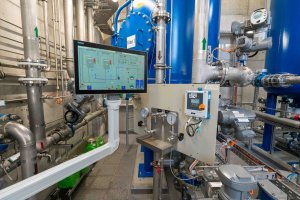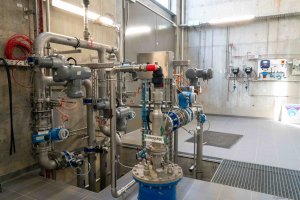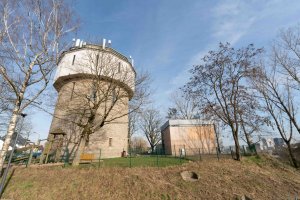 Go back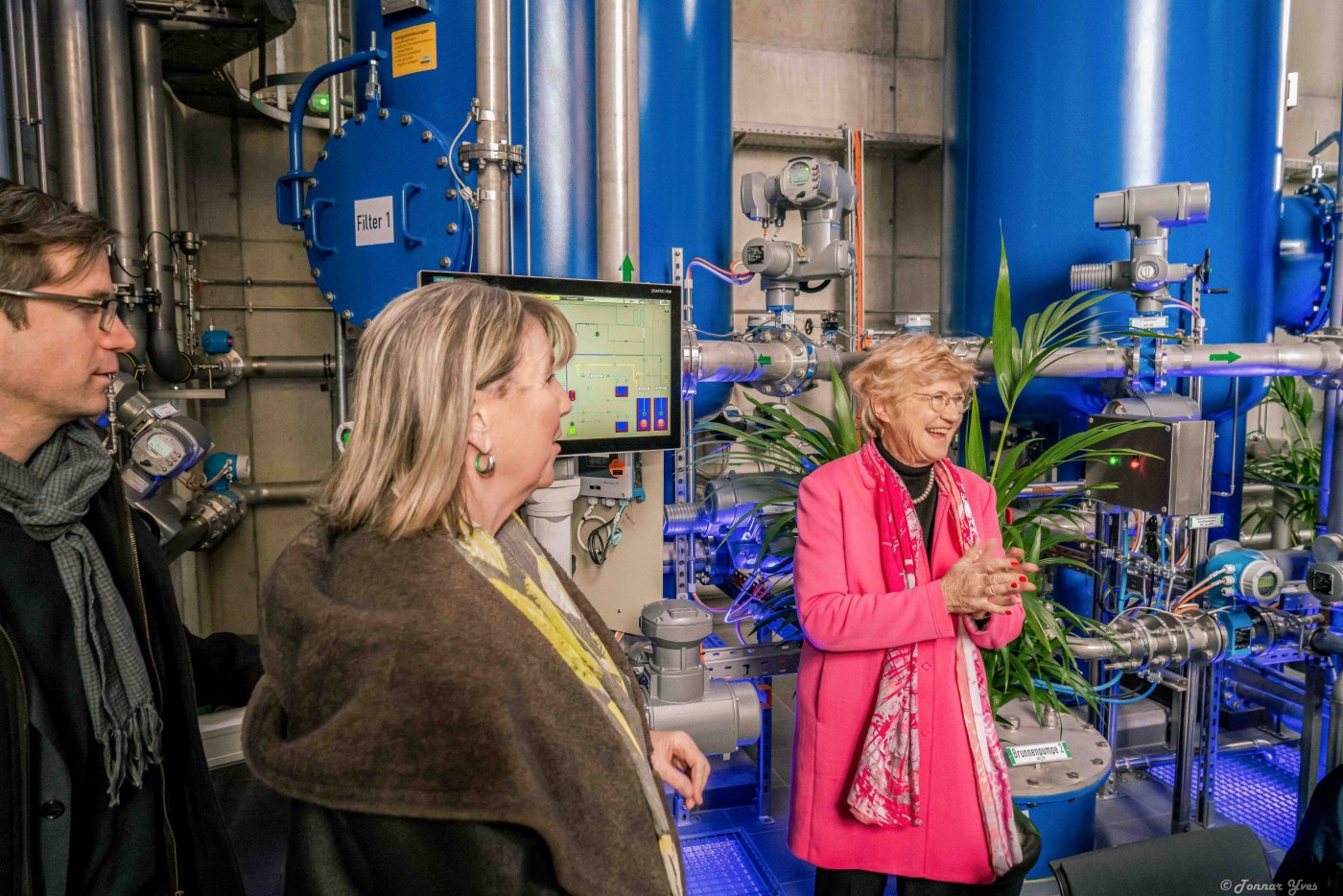 © Ville de Luxembourg, Yves Tonnar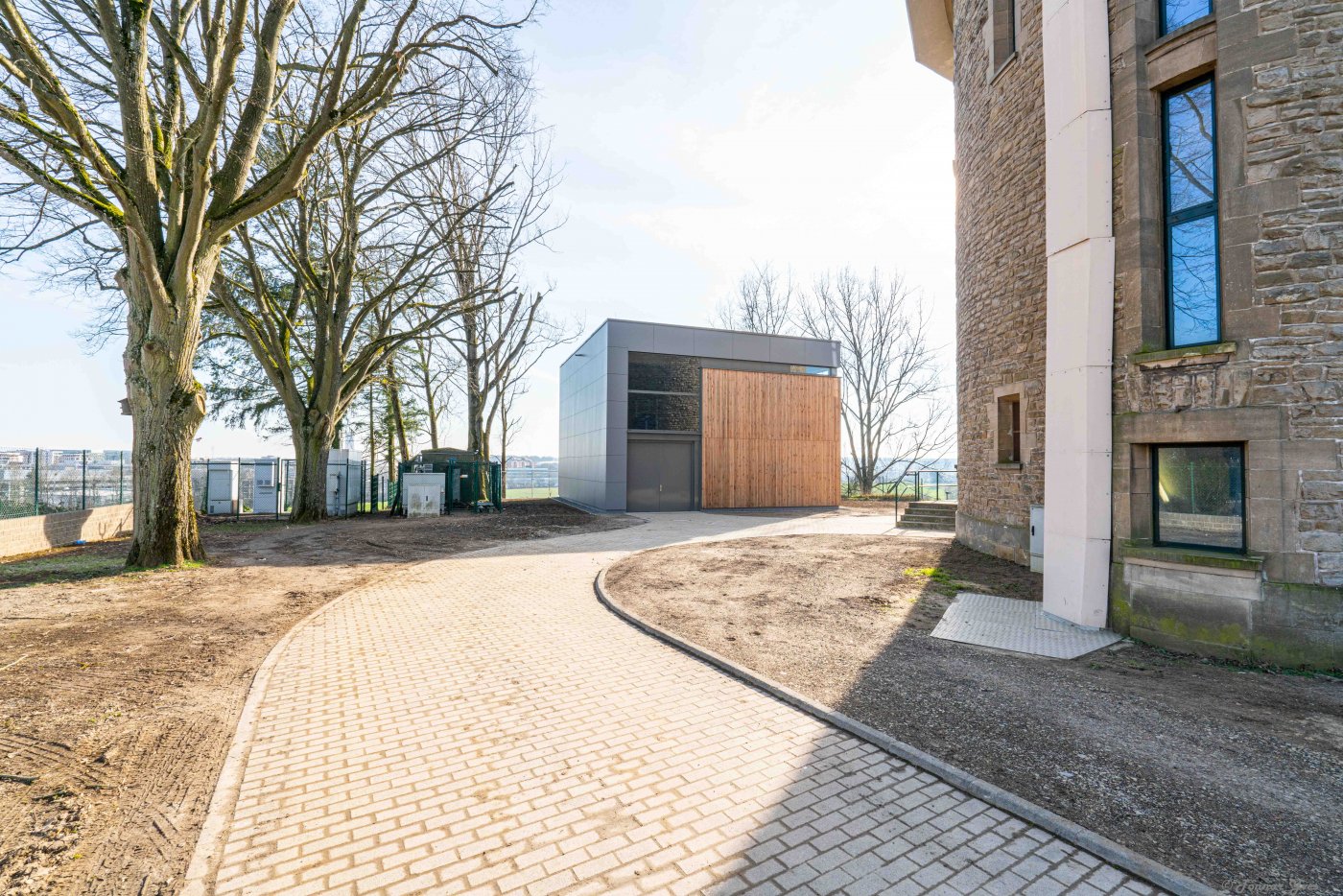 © Ville de Luxembourg, Yves Tonnar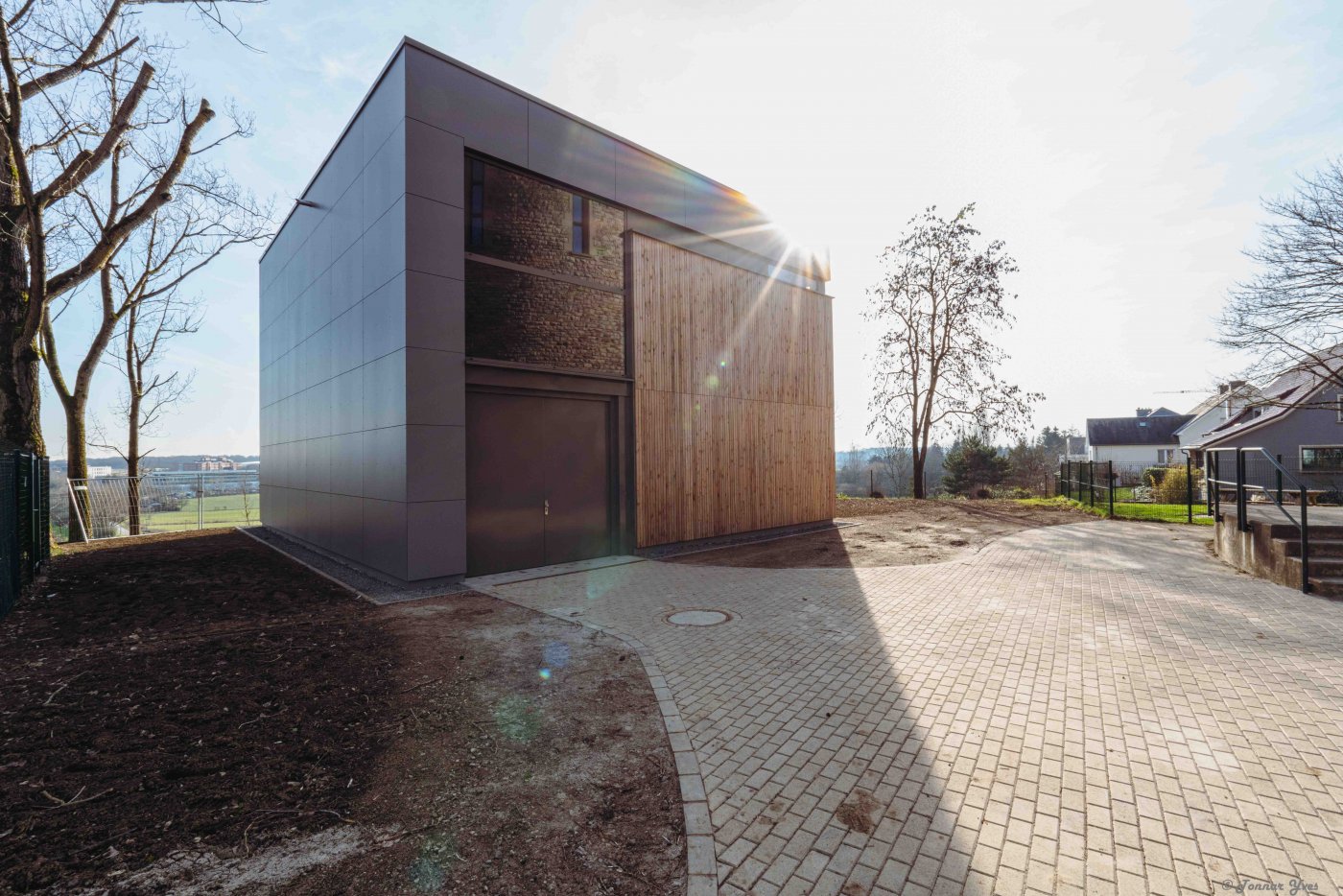 © Ville de Luxembourg, Yves Tonnar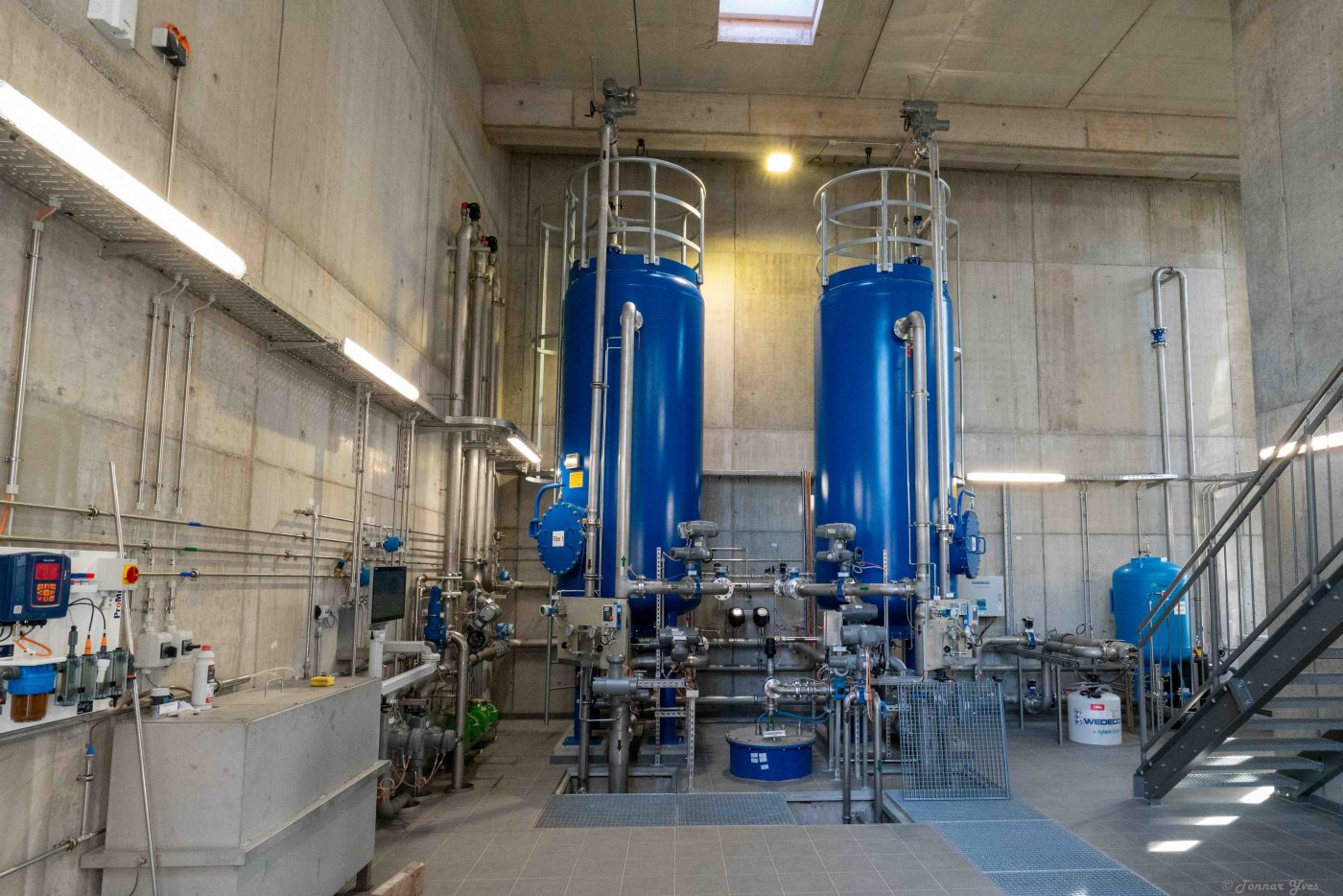 © Ville de Luxembourg, Yves Tonnar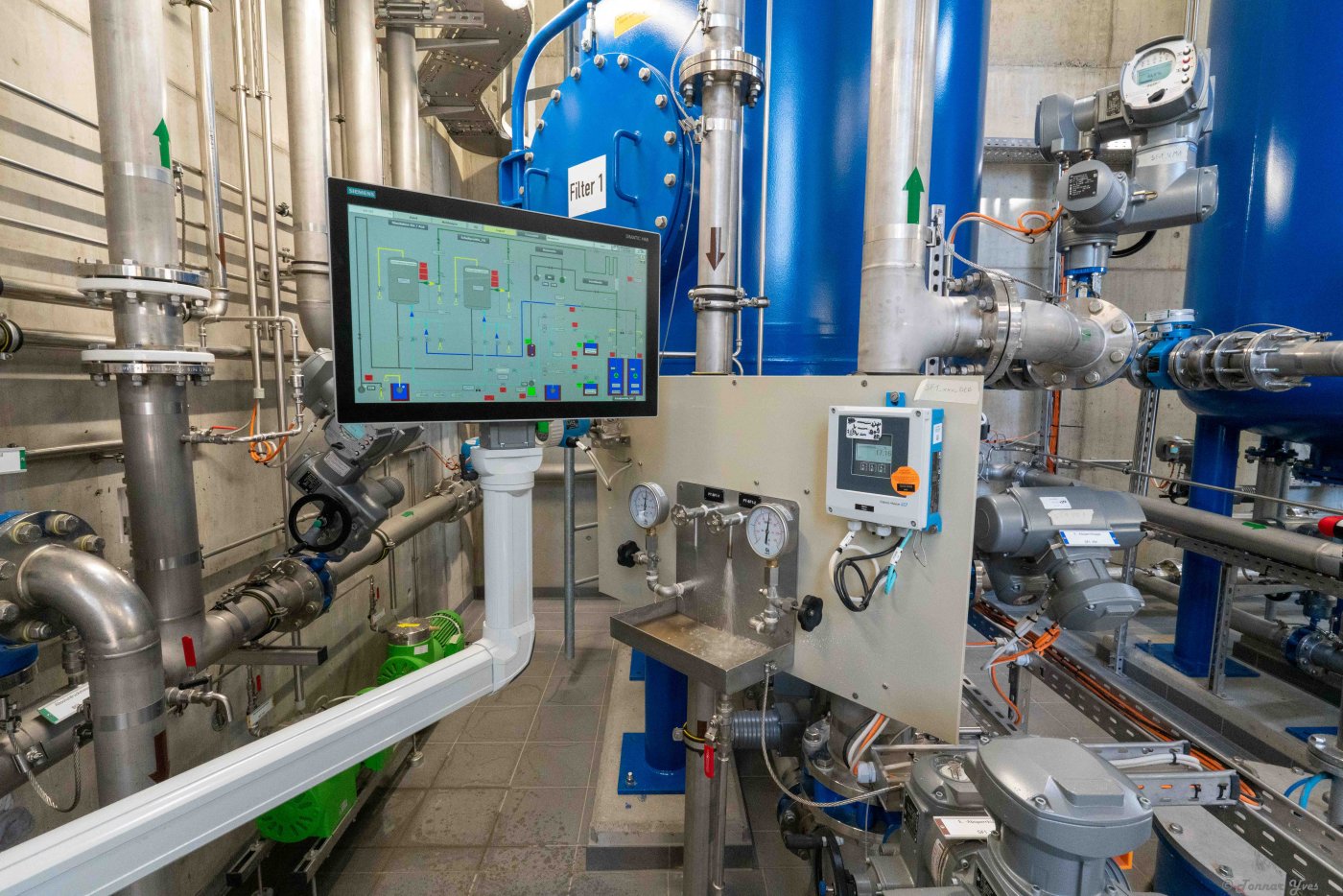 © Ville de Luxembourg, Yves Tonnar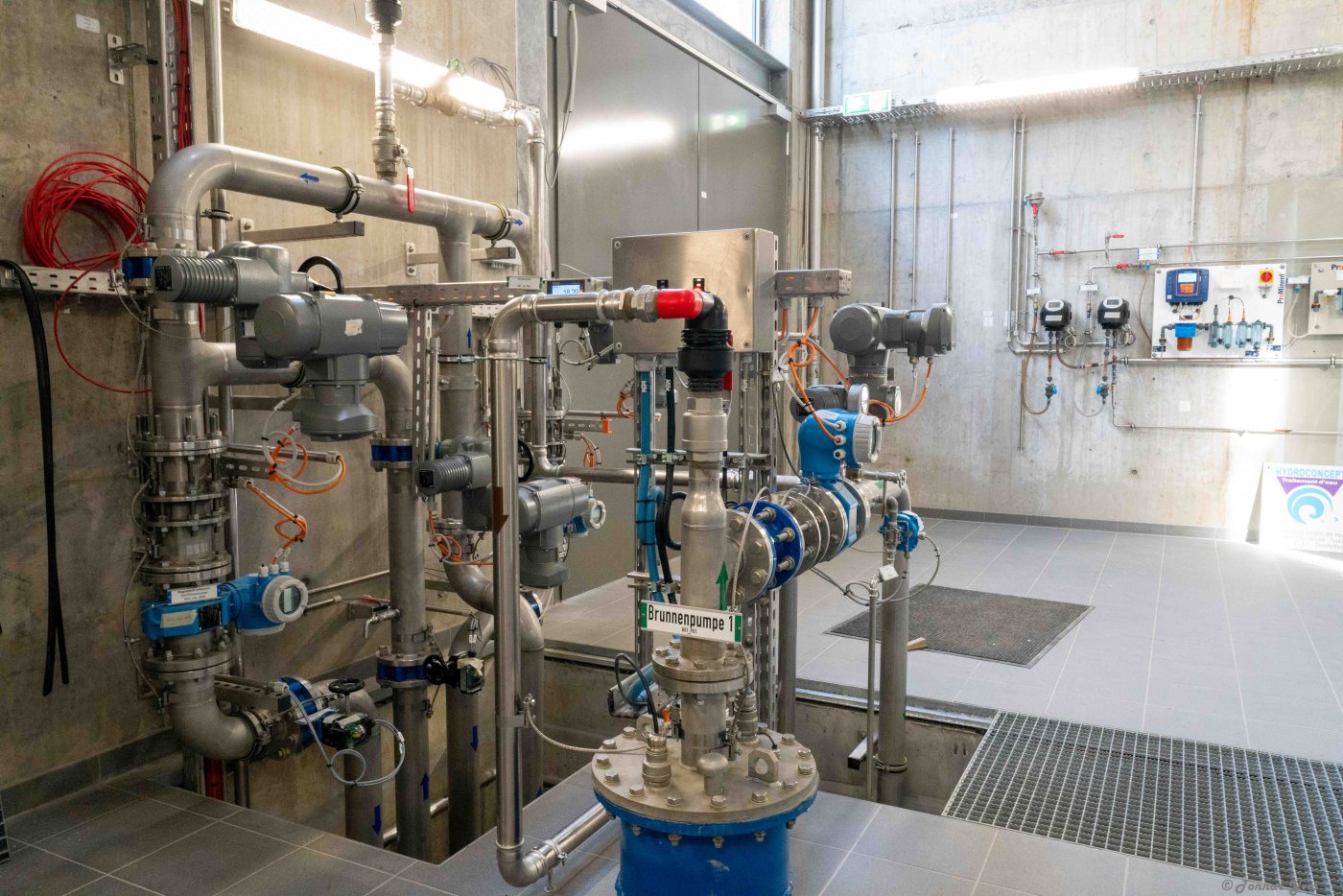 © Ville de Luxembourg, Yves Tonnar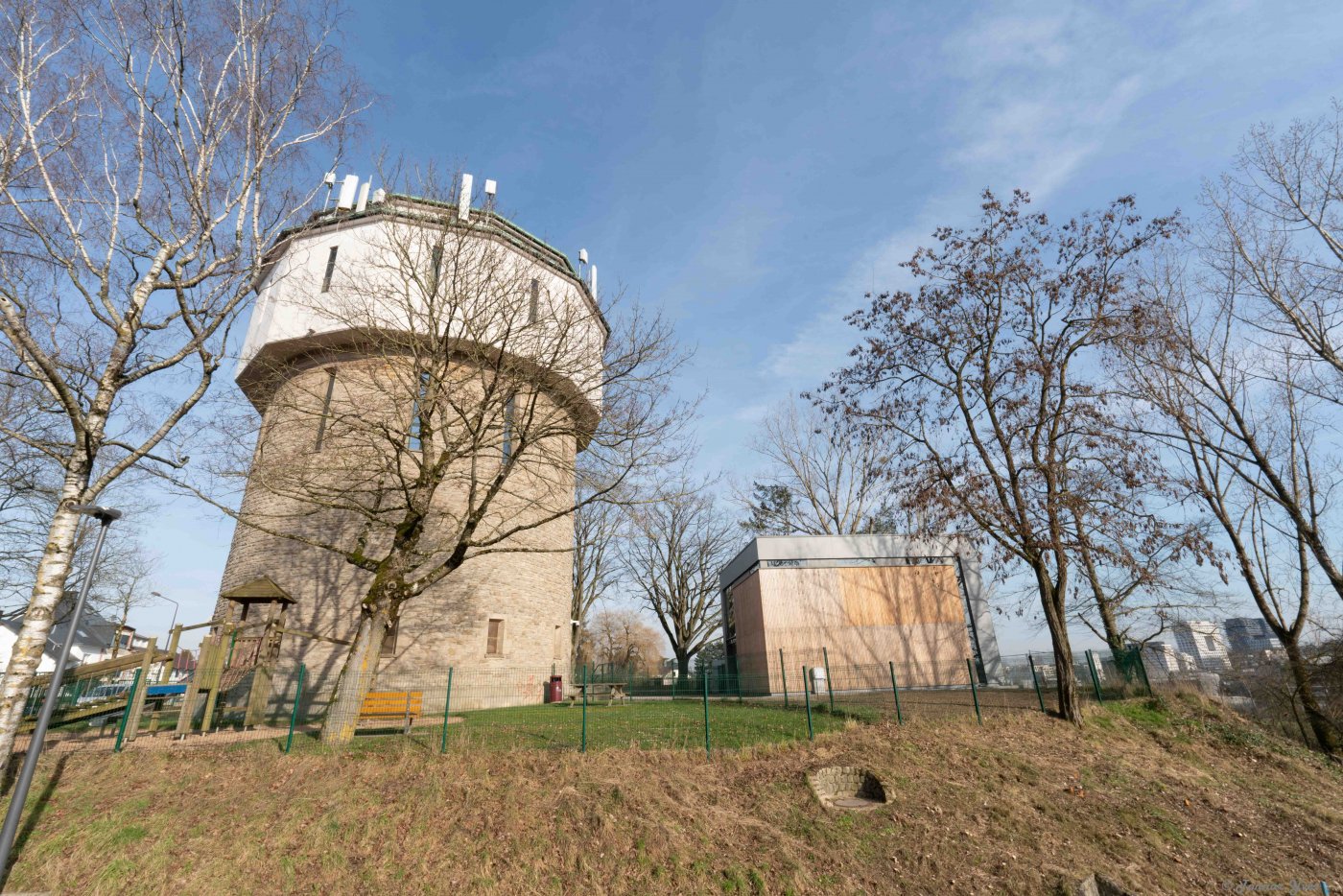 © Ville de Luxembourg, Yves Tonnar
1 7
Background
In June 2015, exploratory wells were drilled as part of a hydrogeological survey. The exploratory wells were drilled to a depth of approximately 143 metres. In light of the positive outcome of the site survey, a construction plan was drafted and approved by the municipal council at its meeting on 14 May 2018. Drilling works for the final wells began on 14 October 2020. The building was constructed between April 2021 and November 2022. The iron-removal equipment was installed from April 2022 to December 2022.
A 712 m3 water tower was built at the Tubishaff site between 1932 and 1933. The overflow level was set at an altitude of 328 m. The water tower supplied the networks in Cessange, and part of Gasperich, Cloche d'Or and the Ban de Gasperich.
Project Owner
Ville de Luxembourg – Service Eaux (Water Department)
Project manager
Civil engineers

Berg & Associés

Technical equipment

Berg & Associés
Spedener-consulting
Ville de Luxembourg – Service Eaux

Soil survey
Eneco Ingénieur-Conseils
Health and safety management
D3 Coordination
Construction trades
Drilling

Vormann

Structural work

OBG Lux

Mortar waterproofing
OBG Lux
Electricity

KSL Automation

Programming, automation
Ville de Luxembourg – Service Eaux
Piping and electromechanical systems
Hydroconcept
Wood joinery

Hermes Dachdesign
Ville de Luxembourg – Service Forêts (Forestry Department)

Metal joinery

Menuiserie Holweck, Glaesener-Betz
Hilger Interfer
Verso Metallbau

Tiling
Carrelages Bintz
Sanitary facilities
Soclima
Painting
Morheng
Outdoor facilities
OBG Lux