One of the main ideas behind the "LE MUR" project was a a desire to provide the national and international graffiti scene with an outdoor, 30-square-metre "canvas" that artists could use to give free rein to their creativity. As part of this project, from 25 November 2022 the end of January 2023, "LE MUR" will be displaying a piece by Lewoz, the latest artist to make use of the space.
"Lewoze" is the pseudonym used by Alexandre Thomassin, a street artist who hails from Pointe-à-Pitre in Guadeloupe. "Lewoz" also refers to the traditional performances put on by musicians in rural Martinique and Guadeloupe. Born in 1977, Lewoz broke into the hip-hop scene in 1990 as a break-dancer, rapper and graffiti artist. In 1991, realising how important it was to develop his own style and artistic personality, Lewoz decided to draw inspiration from the colours and forms of his Caribbean homeland and the Haitian paintings he saw in the markets of Pointe-à-Pitre.
At the end of the 1990s, after completing his studies in France, Lewoz moved to Metz and enrolled in the École supérieure des arts d'Épinal. In 2006, he moved to Bordeaux, where he continued to produce graffiti works with his team "Chari Vari", while at the same time developing his technique on canvas around his characteristic themes, which depict typical Caribbean street scenes in a colourful and naïve style.
Lewoz will be followed by 14 other local, regional and international artists, who will each create their own ephemeral pieces on "LE MUR Luxembourg". The artists change every two months and generally take one or two days to complete their work, which is then revealed to the public at an official function.
Project initiated by I Love Graffiti ASBL, with the support of the City of Luxembourg.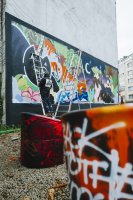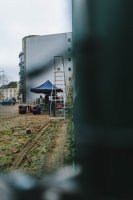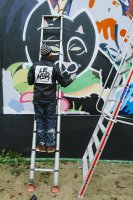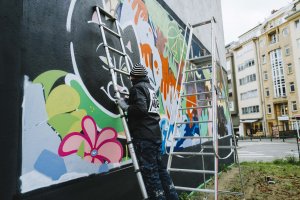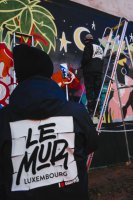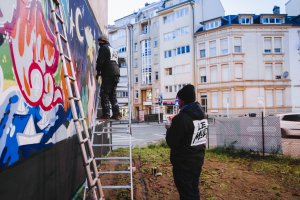 Go back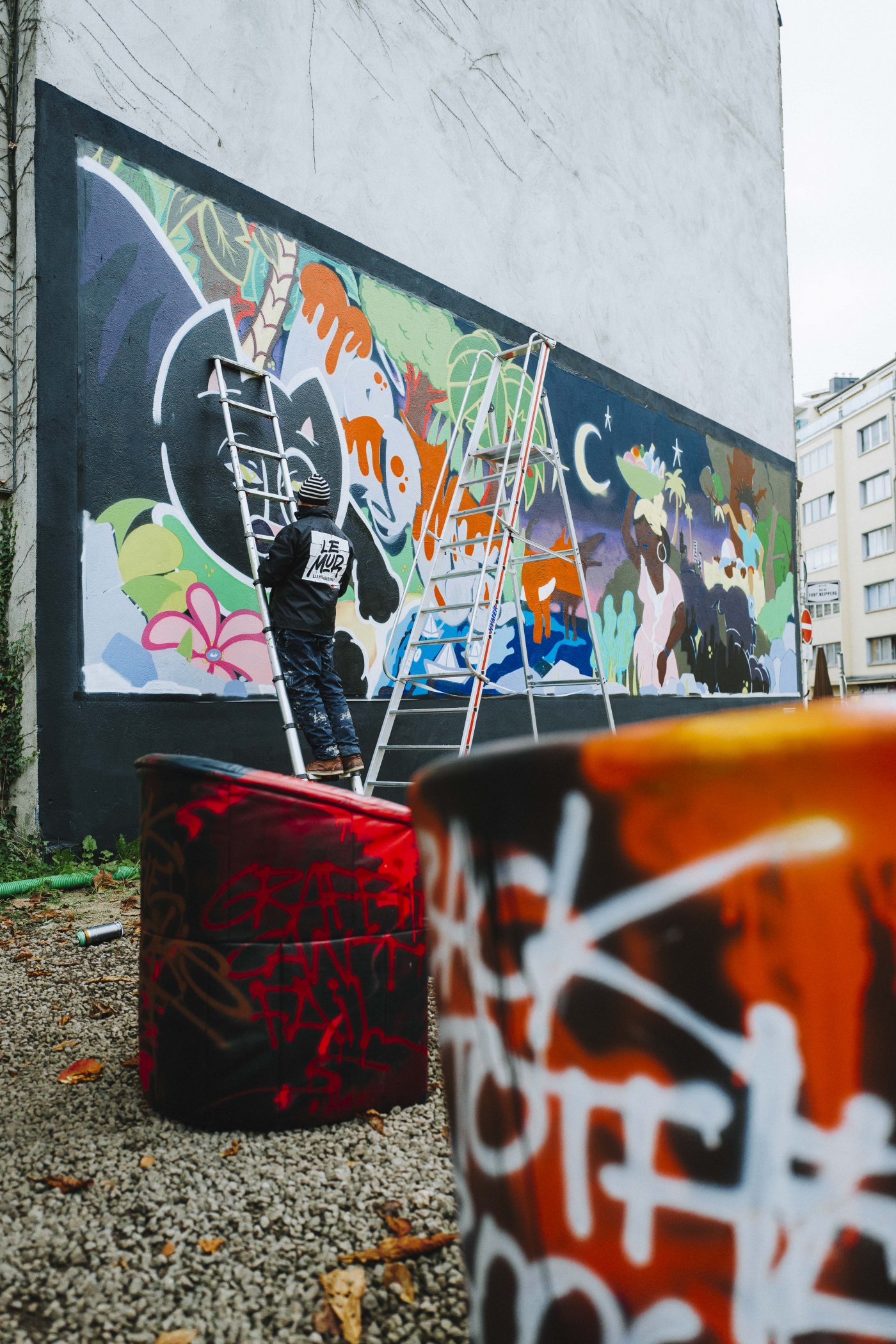 © Ville de Luxembourg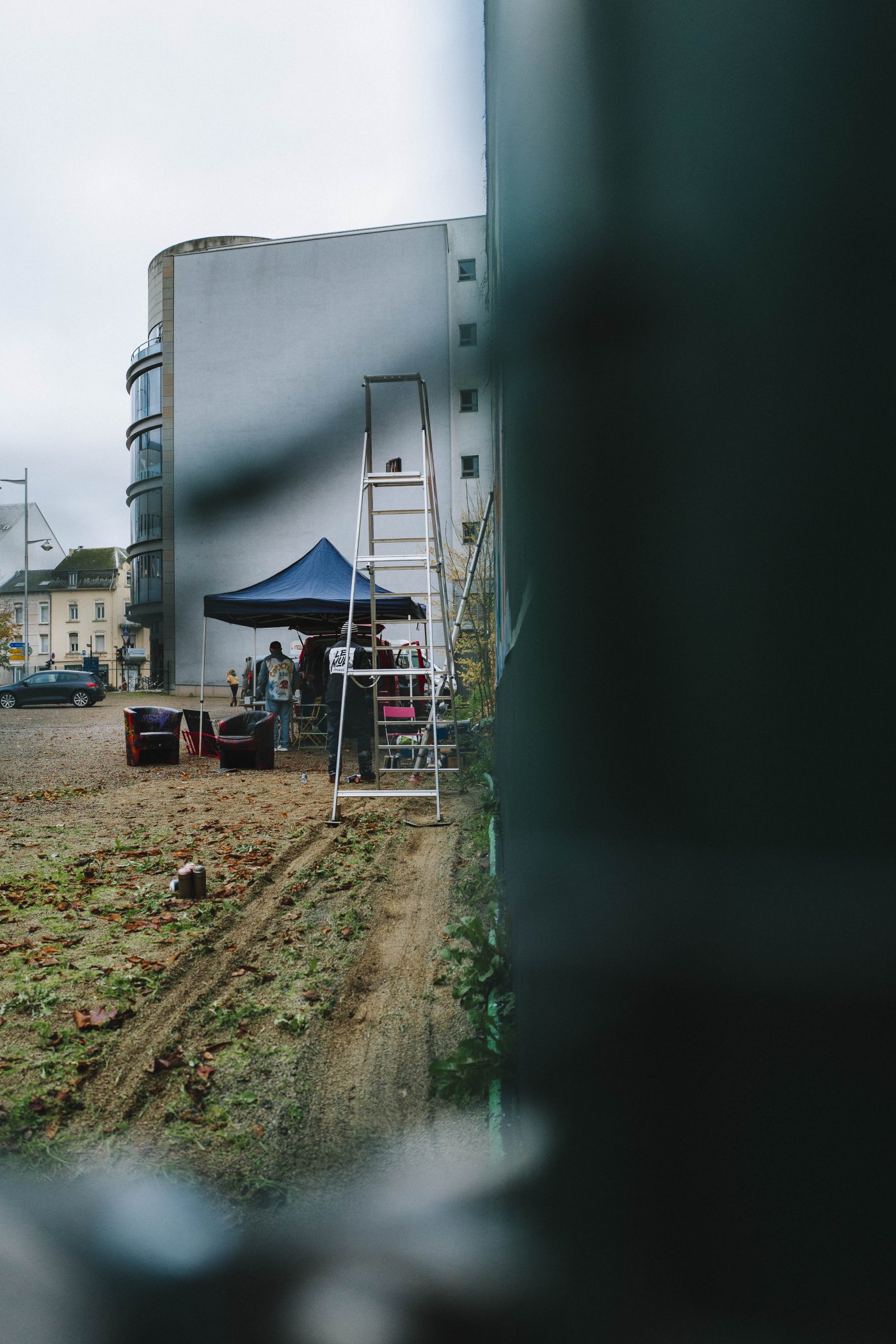 © Ville de Luxembourg
© Ville de Luxembourg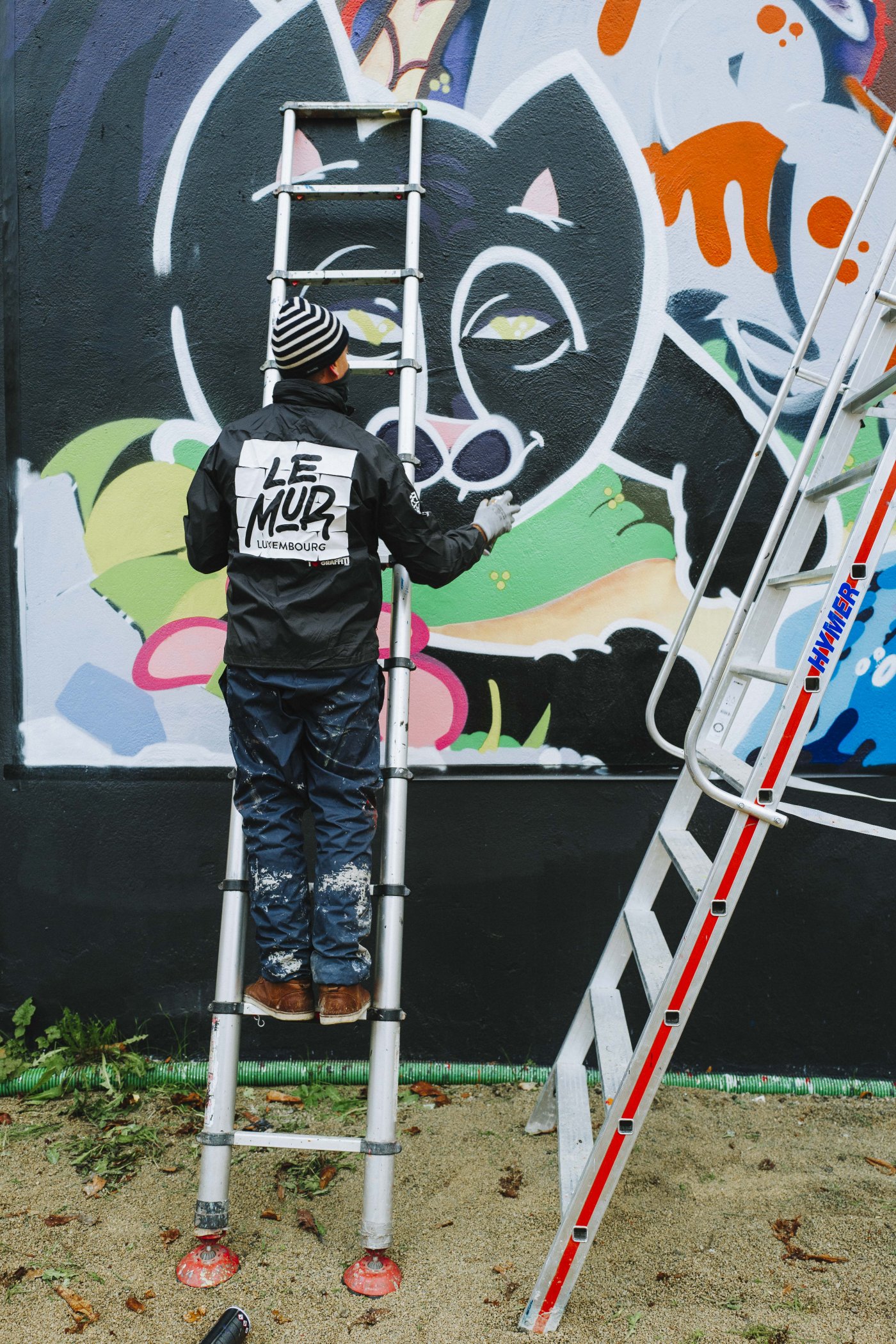 © Ville de Luxembourg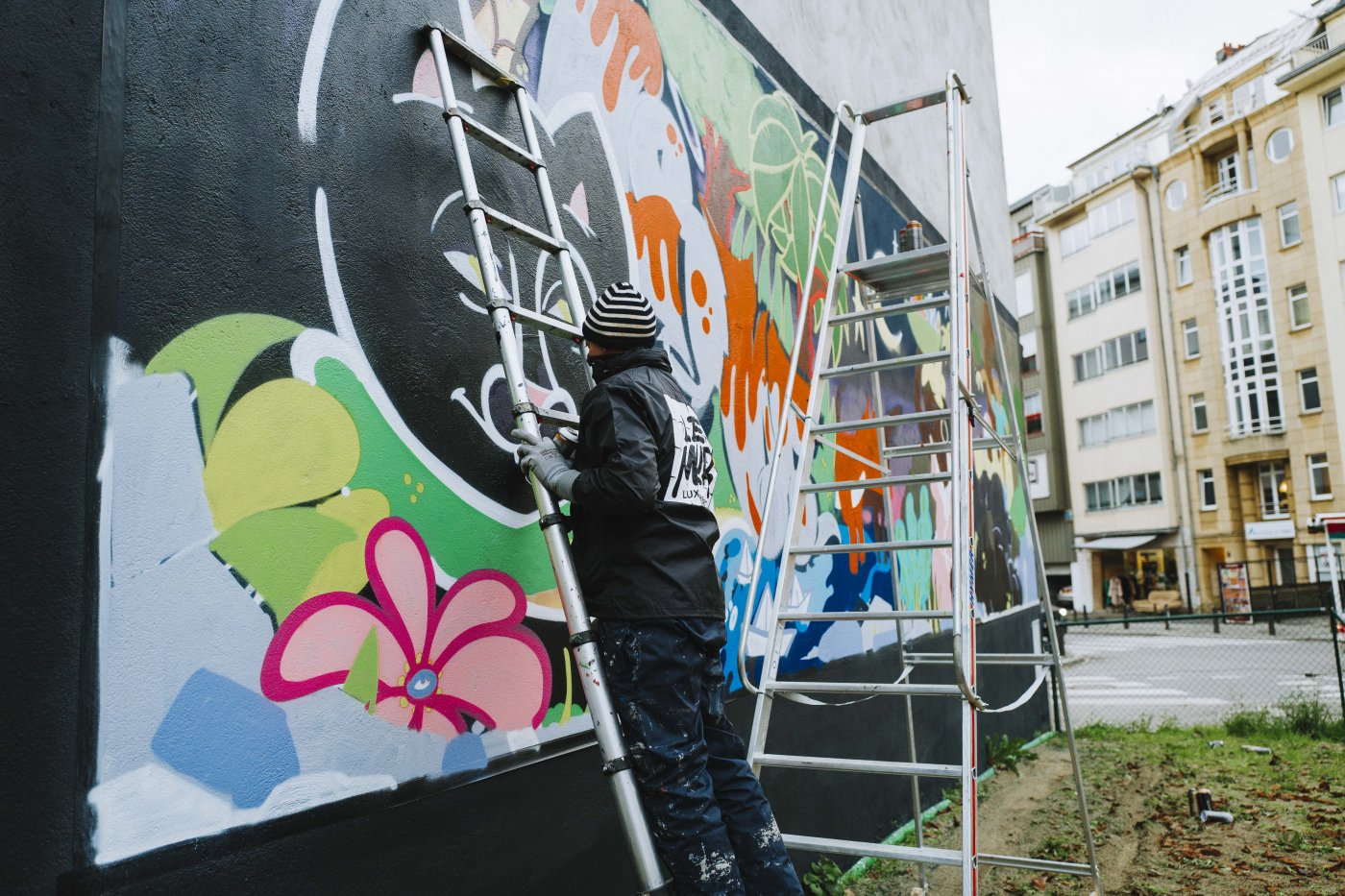 © Ville de Luxembourg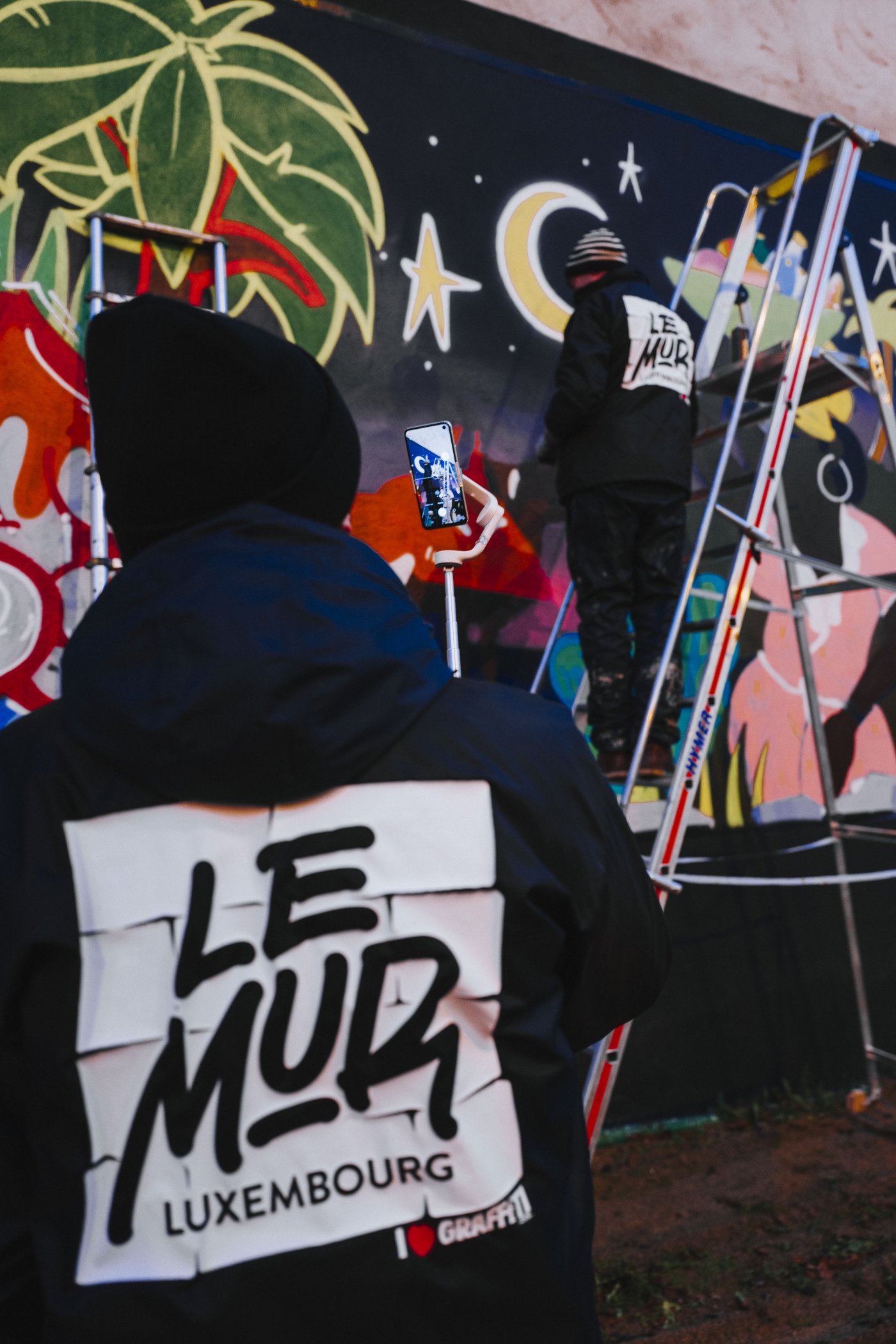 © Ville de Luxembourg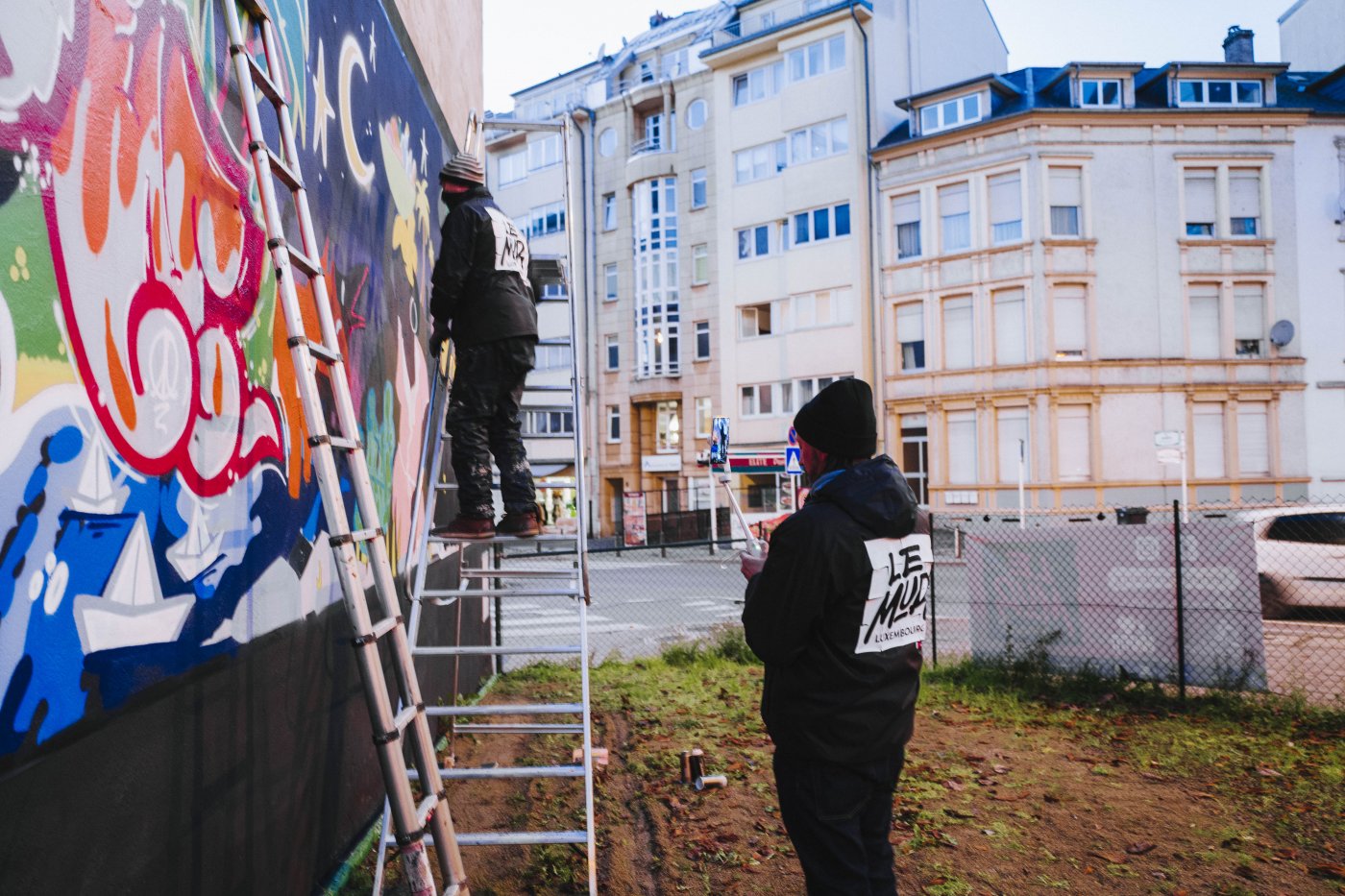 © Ville de Luxembourg
1 7