On Wednesday, 12 February 2020, the college of the mayor and aldermen and the Service Enseignement (Education Department) presented a trophy and a certificate to pupils of Hamm elementary school, which won the "Zu Fouss, mam Vëlo oder Bus an d'Schoul" competition.
To show appreciation for their hard work, each pupil received a medal and one free entry to any of the city's swimming pools.
"Zu Fouss, mam Vëlo oder Bus an d'Schoul"
The aim of this competition, which took place from 18 September to 18 October 2019, was to promote active travel and encourage pupils in Cycles 1 to 4 to go to school by bus, bike, scooter or on foot. As part of this initiative, parents were asked to consider ditching the habit of driving their children to school.
Over the summer holidays, children at various foyers scolaires (childcare centres) drew animal and plant shapes on kraft paper and then gave them to schools in their neighbourhood. Then during the competition, for each day pupils came to school by bus, bike or on foot, the teachers would give them a sticker showing the means of transport, which they could stick on their animal or plant shape. The school with the proportionally largest number of stickers was declared the winner.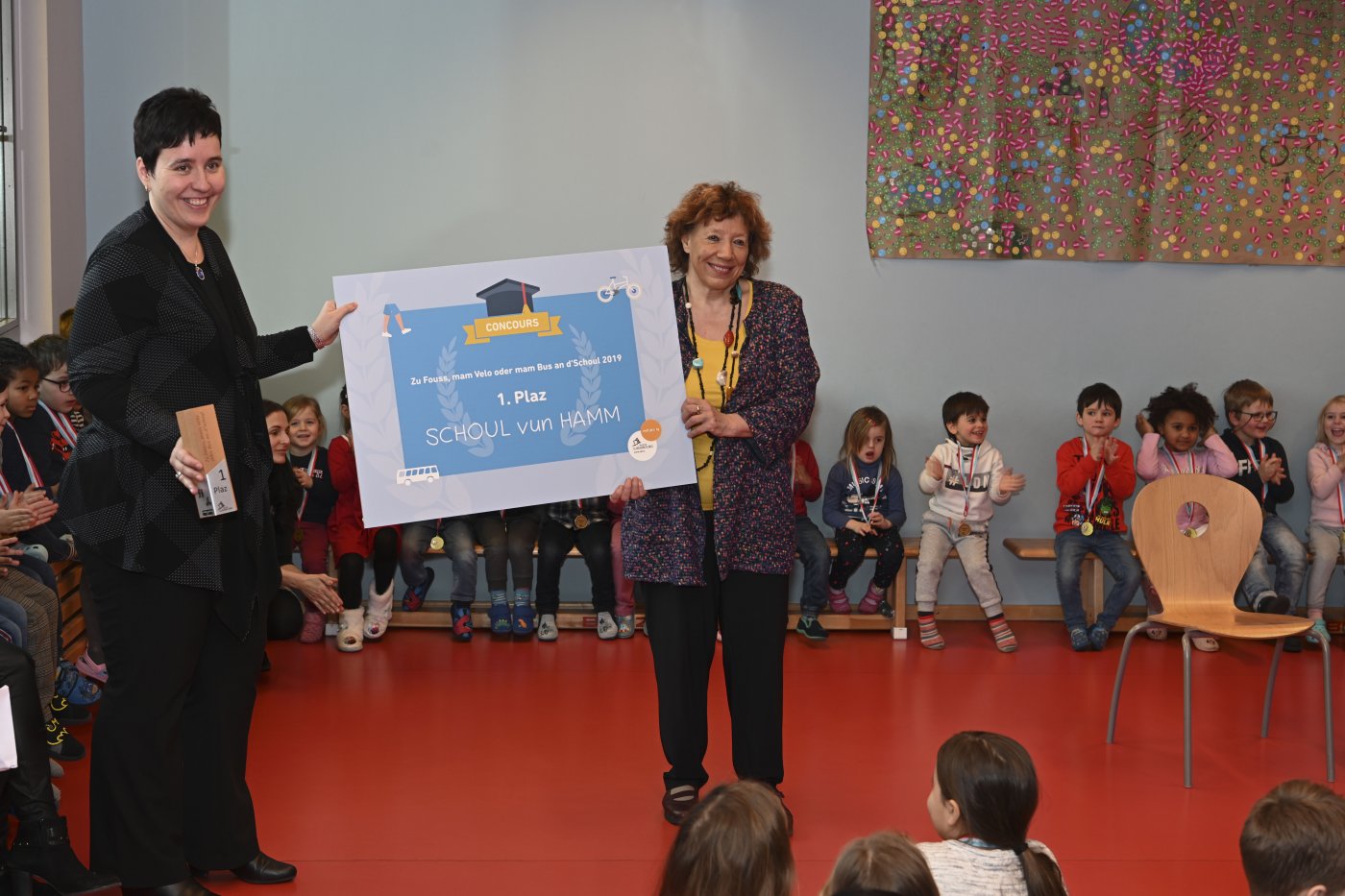 © Ville de Luxembourg_Photothèque_Charles Soubry