Description
The City of Luxembourg has launched a call for applications for the rental of a single-family home in Luxembourg City:
| | | |
| --- | --- | --- |
| ITEM | NO. OF BEDROOMS | MONTHLY RENT |
| Single-family home: 19, montée de la Pétrusse | 2 | €1,100 |
Aperçu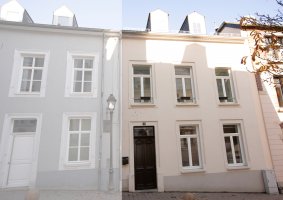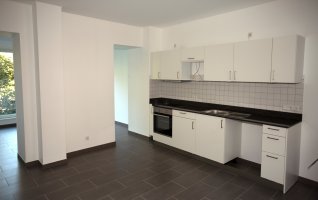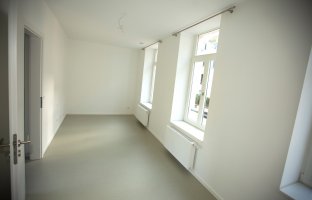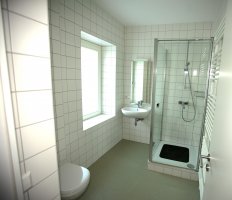 Go back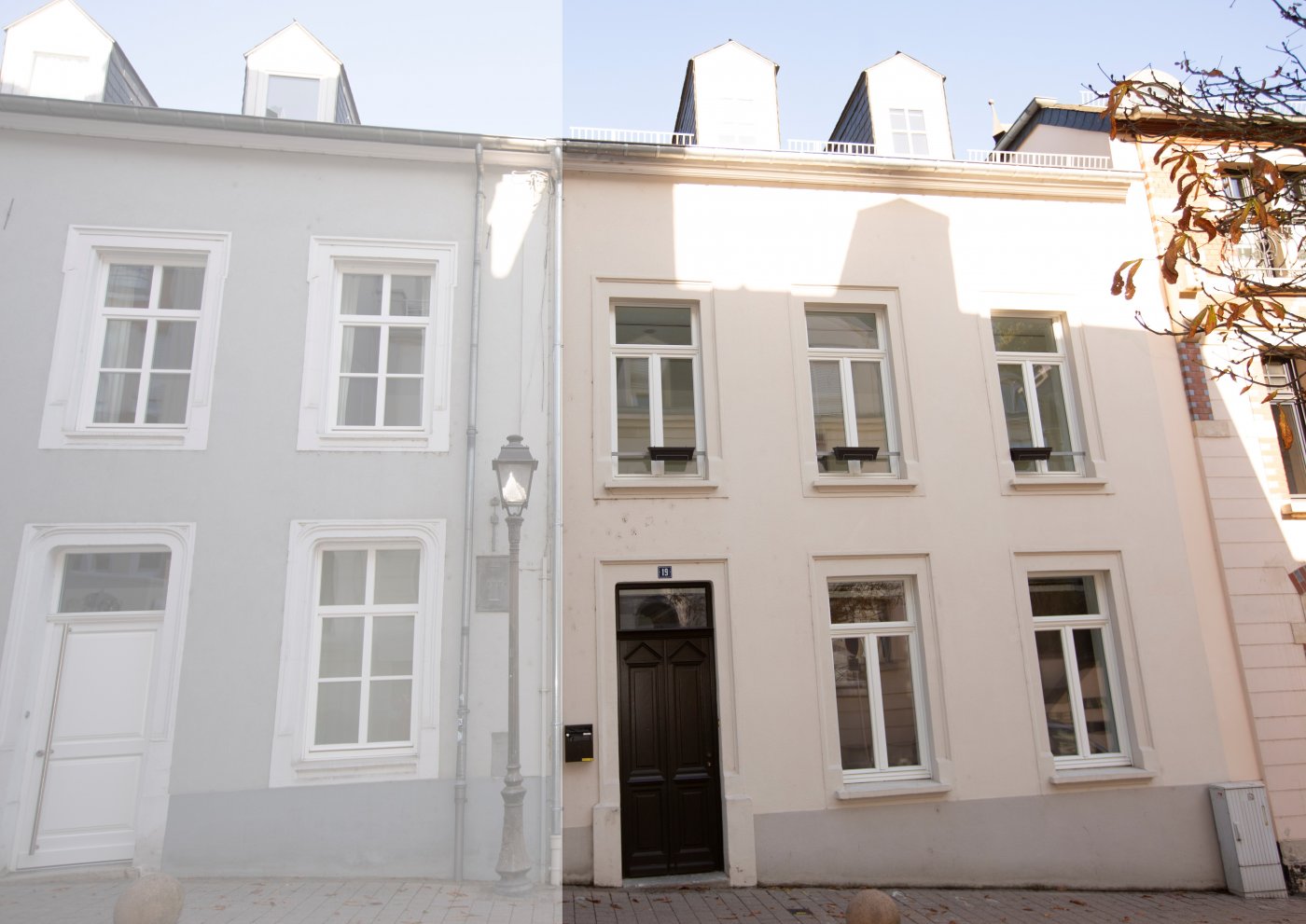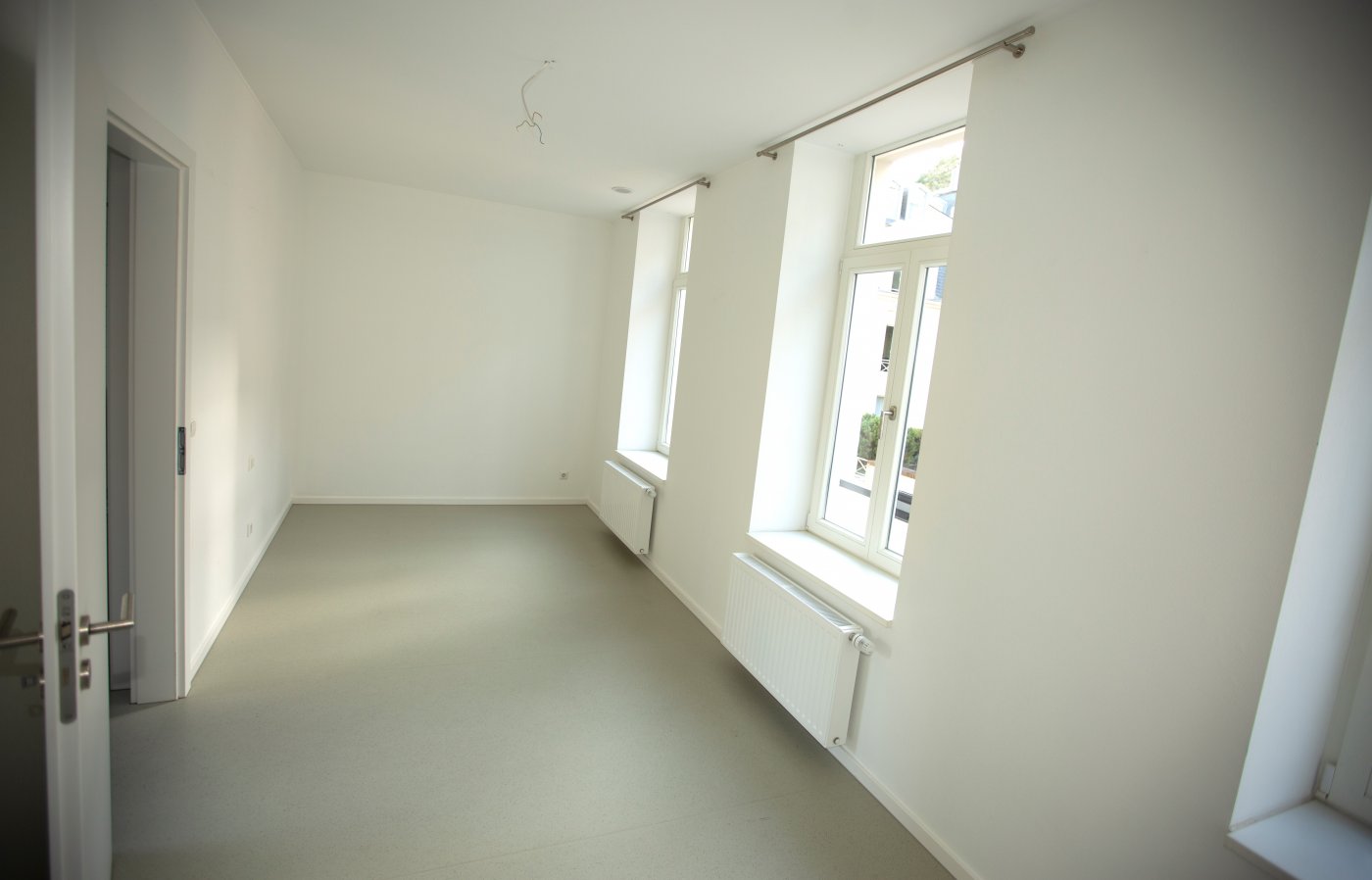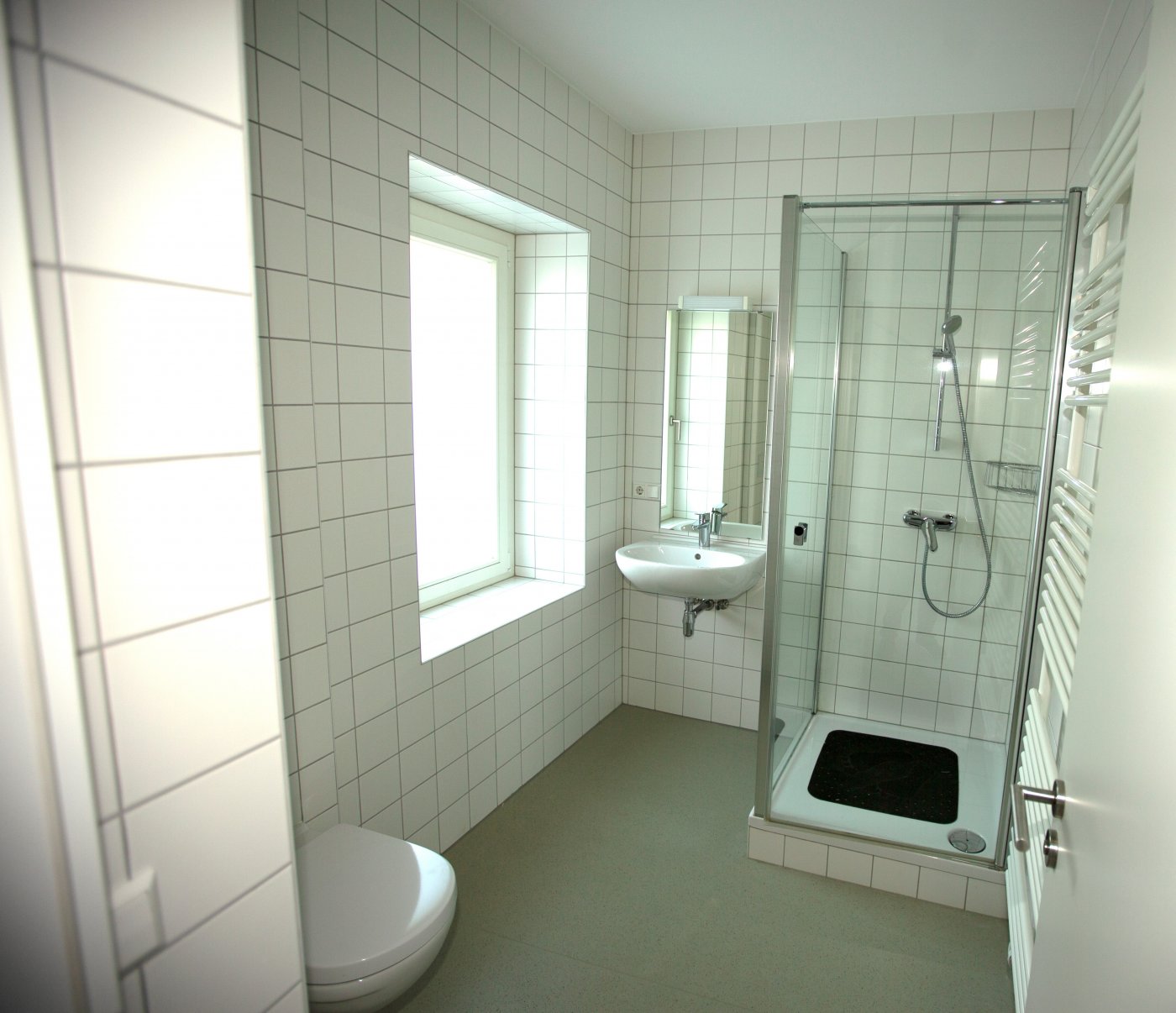 1 4
Open house
An open house viewing of 19, montée de la Pétrusse is scheduled for Wednesday, 11 December at 13:00.
If you are interested in attending the viewing, please register either by telephone (Jhängi Larosch: 4796-4122).
Who can apply
The single-family home will be rented as is, and comes with a fitted kitchen (missing appliances: fridge and dish washer).
Tenants must not own, or hold a usufructuary, superficies or emphyteutic right to another building, either in Luxembourg or abroad.
The composition of the applicant's household must be suited to the residential unit in question (one adult or an adult couple, with one or two children, depending on the age of the children).
The net disposable income of the household must not exceed €6,100, nor be inferior to €3,400 (net disposable income is understood as the net monthly income plus any family allowance benefits (allocations familiales) or maintenance payments (pensions alimentaires)).
| | | |
| --- | --- | --- |
| 1. Workplace (i) | a) in Luxembourg City for more than 10 years | 9 |
| | b) in Luxembourg City for more than 3 years | 6 |
| 2. Children (number suited to accommodation) (ii) | 2 | 5 |
| | 1 | 3 |
| | 0 | 0 |
| 3. Registered address (iii) | Luxembourg City | 2 |
Max. points: 16
(i) For couples: only one person has to meet the criterion in question.
(ii) "Number suited to accommodation" is understood to mean:
one bedroom per person aged 12 or older, or per couple;
one bedroom for two children under the age of 12.
(iii) Residing or having resided in Luxembourg City for at least 5 consecutive years, or has a parent or grand-parent who has been residing in Luxembourg City for at least 10 consecutive years
Applicants will be ranked in descending order of the score obtained based on the award criteria listed in the grid above.

In the event of a tie, preference will be given to the applications with the lowest net disposable household income, weighted by the number of people in the household:
first adult: weighting 1
additional adult: weighting 0.2
child: weighting 0.3
Signing of the lease agreements with the tenants
Accommodation is allocated by the College of Aldermen, which will take its decision on the basis of the list of applications referred to it in the weeks following the deadline for applications.
The Service Biens (Municipal Property Department) will prepare the lease agreements and complete the inventory and condition reports with the tenant, together with the Service Logement (Housing Department), both at the start and end of the lease.
Tenants must live in the accommodation in question themselves.
It is strictly prohibited to sublet the accommodation and/or carry out any business activity on the premises.
Exclusion criteria
Potential buyers must not own, or hold a usufructuary, superficies or emphyteutic right to another building, either in Luxembourg or abroad, at the time of submitting their application.
Application form
Documents to be submitted with the application:
See application form.
Submitting the application
All applications, along with the supporting documents, must be submitted by 1 March 2020 at the latest to the following address:
Ville de Luxembourg
Services Biens communaux et aménagement foncier
3, rue du Laboratoire
L-1911 Luxembourg
Contact
For more information, please contact Jhängi Larosch (T. 4796-4122), Mr Herr (4796-2930) or Ms Ries-Nilles (4796-2878).