Traffic flows in the Gare district
To make way for the construction of the new tram line, the City has adapted traffic flows and public transport services in the Gare district:
Avenue de la Gare is reserved exclusively for public transport, residents and suppliers. Suppliers can access Avenue de la Gare via Rue Jean Origer and Rue de Bonnevoie.
Rue du Fort Elisabeth and Rue du Fort Bourbon are reserved for residents, local businesses and suppliers.
The direction of traffic has been reversed on the following streets:

Rue du Fort Elisabeth
Rue du Fort Bourbon
Rue du Fort Neipperg
between Rue Bender and Rue de Bonnevoie

Traffic on Rue de Bonnevoie is two-way on the section between Place Wallis and Rue du Fort Neipperg.
A new cycle lane is now open on Rue Jean Origer in the direction of Avenue de la Gare due to the removal of the bus lane on this street.
As of Monday, 9 December 2019, there will be some changes to traffic flows in the Gare district. A new bus lane will be opened between Place Wallis and Avenue de la Gare, which means that only buses and cyclists will be able to use this section of road.
Residents and suppliers who wish to travel from Place Wallis to Avenue de la Gare will be obliged to pass via Rue du Fort Elisabeth or Rue Jean Origer.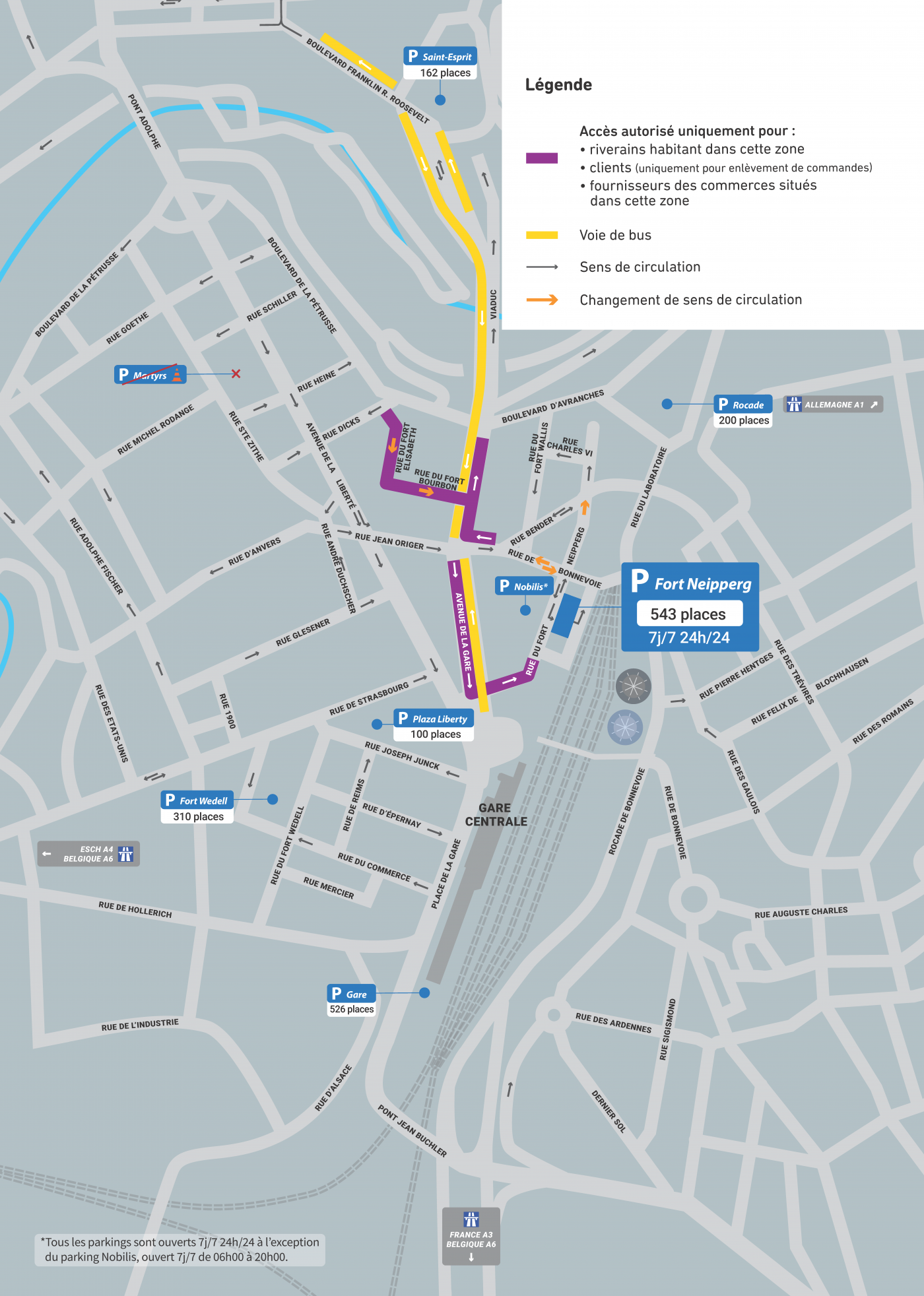 © Ville de Luxembourg
Access to the Fort Neipperg car park
The Fort Neipperg car park (543 places) was reopened on Monday, 4 November 2019 (14:00). Check out the map below for information on how to access this car park.