At a glance
The City Shopping Bus is a free shuttle that runs between the Glacis car park and the city centre (bus stop on Rue Beaumont, just a stone's throw from the pedestrian zone).
Extended route on week-ends
The shuttle has an extended route on Saturdays and on special days when the shops are open for Sunday shoppers. It serves the "Beaumont" stop in the city centre, as well as the "Forum Royal", "Cathédrale", "Gruef" and "Kasinosgaass" stops.
Christmas period
During the Christmas markets (21 November to 24 December), the City Shopping Bus will operate until 21:30 from Sunday to Thursday, and until 22:30 on Fridays and Saturdays.
Please note that on 24 and 31 December, service will stop at 16:30.
Open
The City Shopping Bus leaves every 10 minutes:
on Saturdays from 8:30 to 18:30, and Sundays when shops are open from 13:30 to 18:30, running along the newly "extended" route;
on Mondays, Tuesdays, Thursdays and Fridays from 10:30 to 18:30, and on Wednesdays from 8:30 to 18:30, running along the "short" route.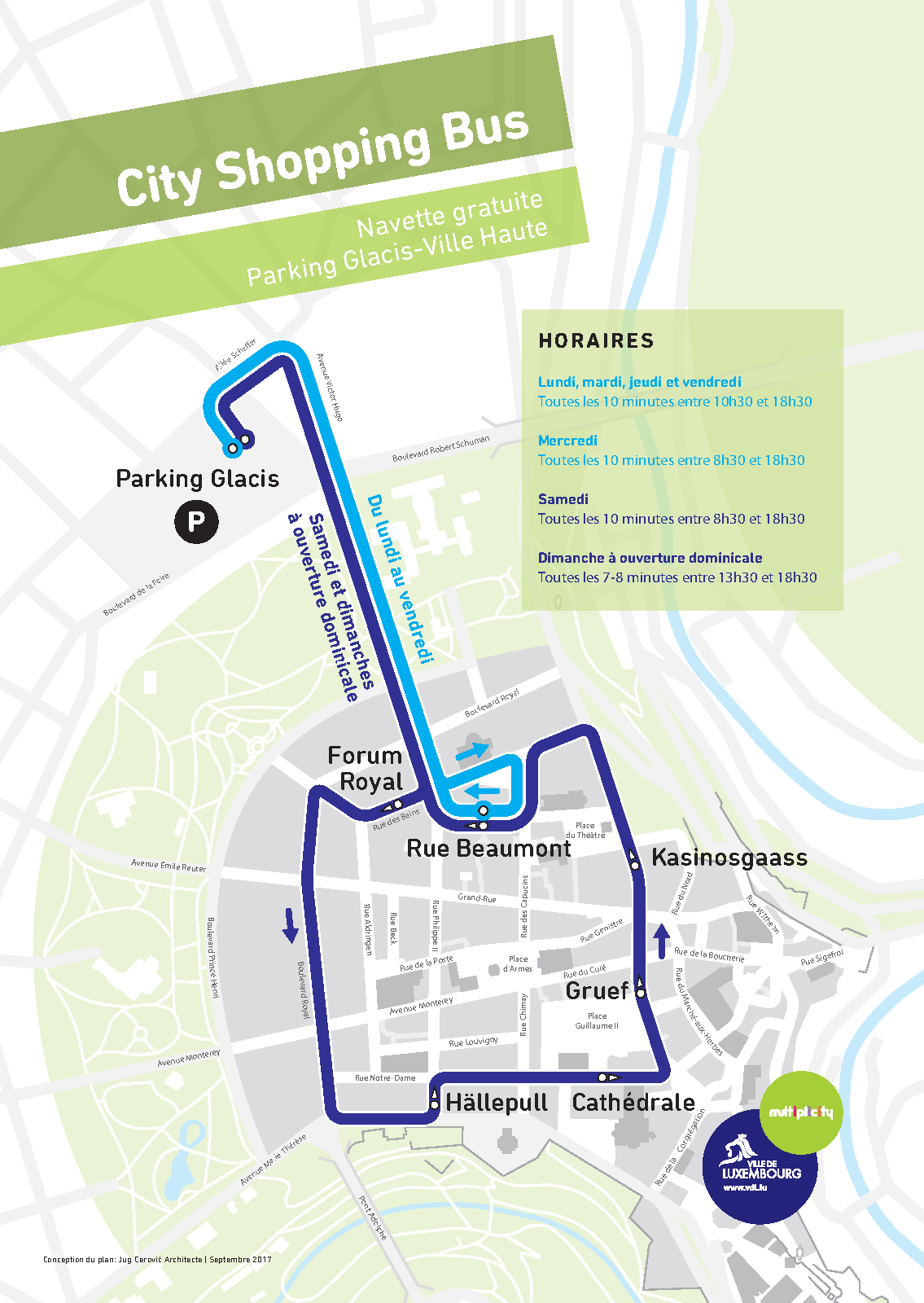 "Glacis" stop to move on 13 March 2019
Owing to the various events scheduled to take place at Champ du Glacis, the "Glacis" bus stop on the City Shopping Bus route has been moved to beside Boulevard de la Foire, near Avenue de la Faïencerie.