Project description
Built on a site located between Cloche d'Or and Kockelscheuer, the new football/rugby stadium will have a playing field, 9,385 covered seats for spectators, VIP areas, food stands, a business club with a kitchen, rooms and facilities for the press, cloakrooms and all other auxiliary amenities. The surrounding area will also be developed. Most of the amenities will be grouped together in a three-storey building inside the stadium, located on the side facing Boulevard de Kockelscheuer. The stadium's facade will consist of diamond-shaped metal tiles, set off by adjustable lighting.
The stadium will be built in accordance with current standards, in particular FIFA/UEFA (category 4 stadium) and World Rugby standards.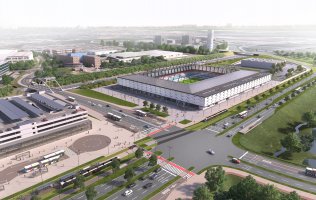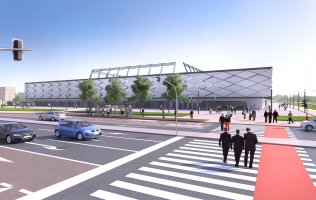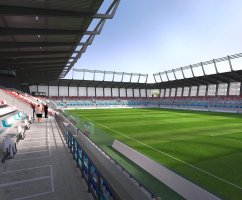 Go back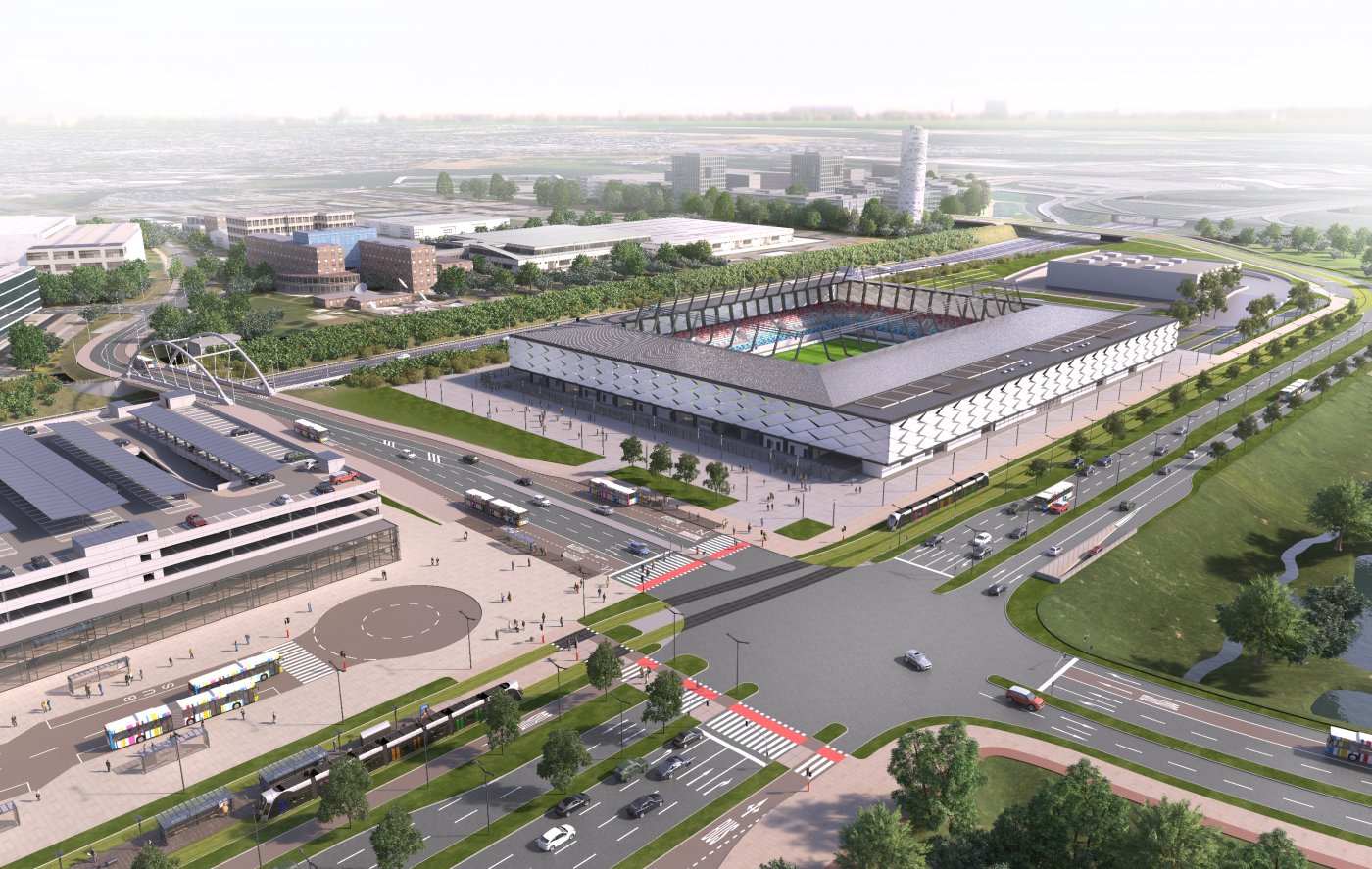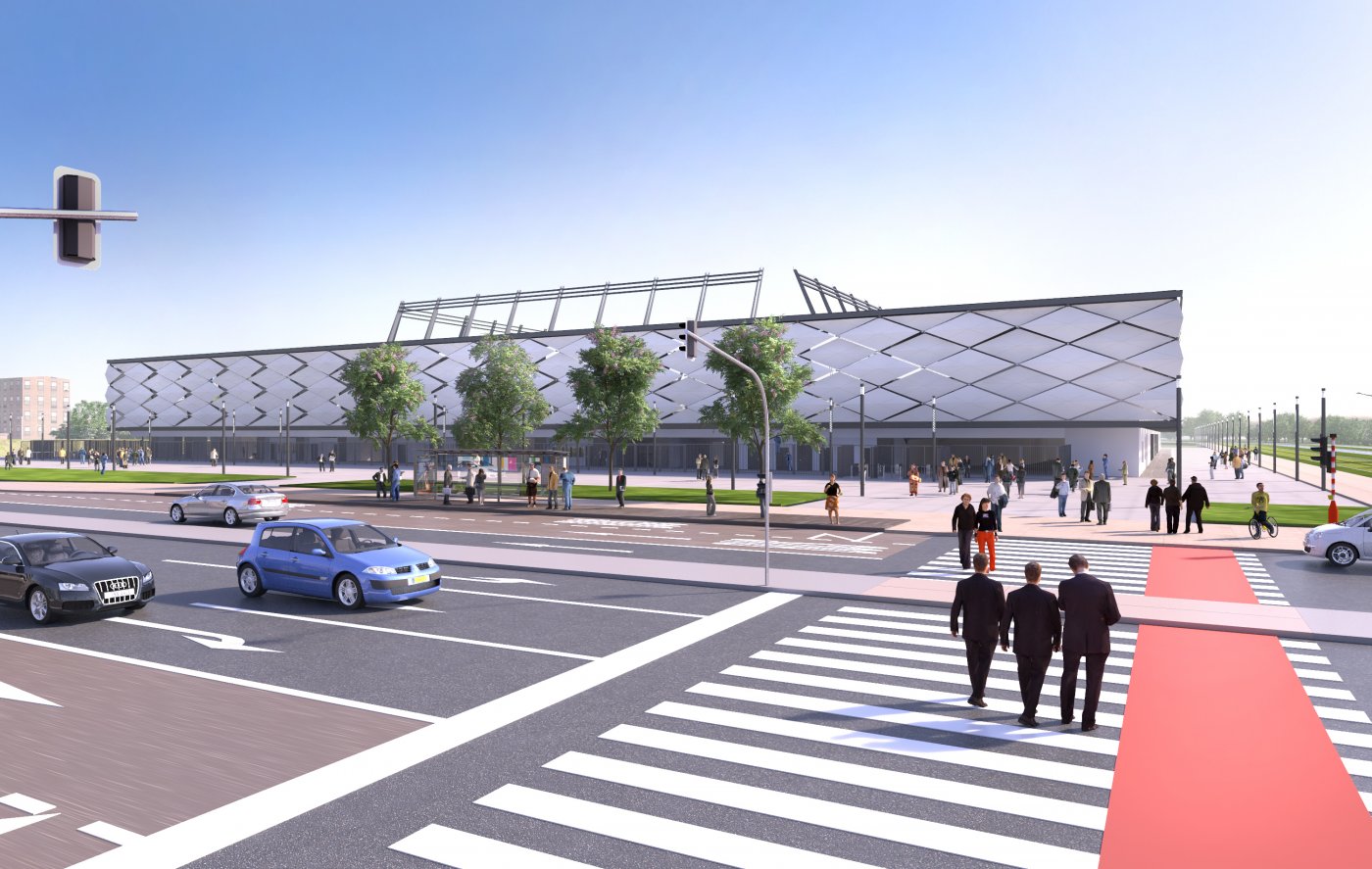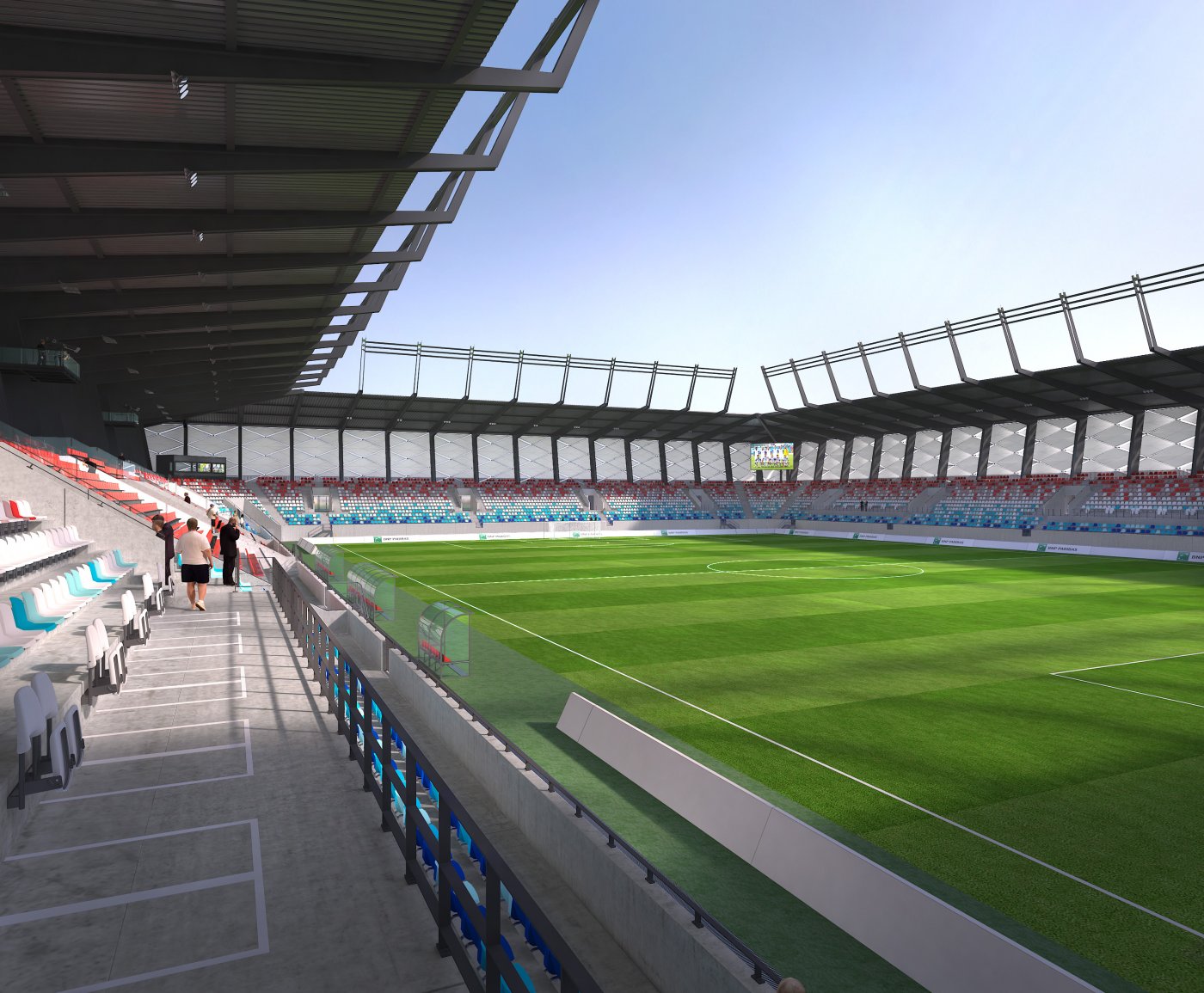 1 3
Construction programme
The project, which was designed jointly by the architecture firms Gerkan Marg + Partner and BENG, includes:
A hybrid grass playing field

Ground floor:

Sanitary facilities, infirmaries and food stands
A press conference room and mixed zone (mandatory for UEFA category 4 stadiums).
Entrance to the standard stand (9,385 seats, exceeding the 8,000-seat minimum requirement for category 4 UEFA stadiums)


First floor:

Business club (900 m2) with VIP area (two meeting rooms, sanitary facilities, kitchen)
Two "pitch view" television studios and control areas (control room, stadium speaker, Service Sports office, etc.)
Facilities for all safety/security-related services (Grand Ducal Police, firefighters, security services, etc.)


Second floor:
Underground level:

Storage areas and equipment rooms
Work stations for members of the press
Mixed zone
Locker rooms and facilities for teams
Underground entrance for teams
Underground entrance for technical and athletic equipment and for deliveries


Parking area / multi-purpose space (eastern side of stadium)

+/- 200 spaces for officials, emergency vehicles, press, visitor buses, etc., in accordance with UEFA regulations (category 4 stadium)
Additional use of this area: can be used as a multi-purpose space accommodating +/- 12,500 people, depending on the type of event
Progress to date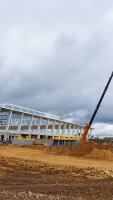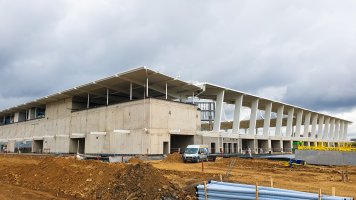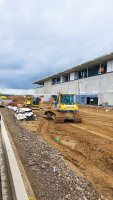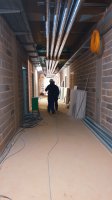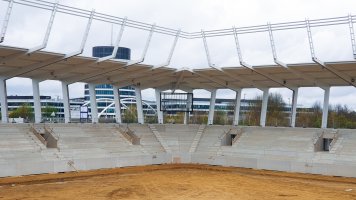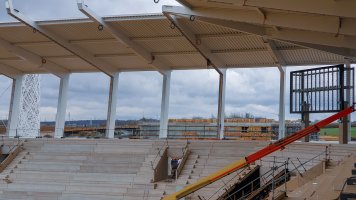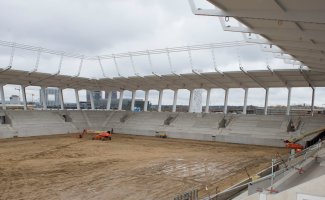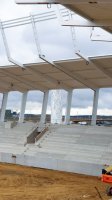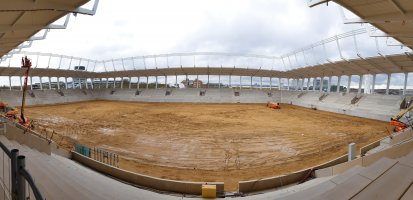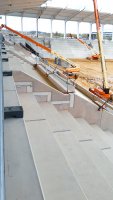 Go back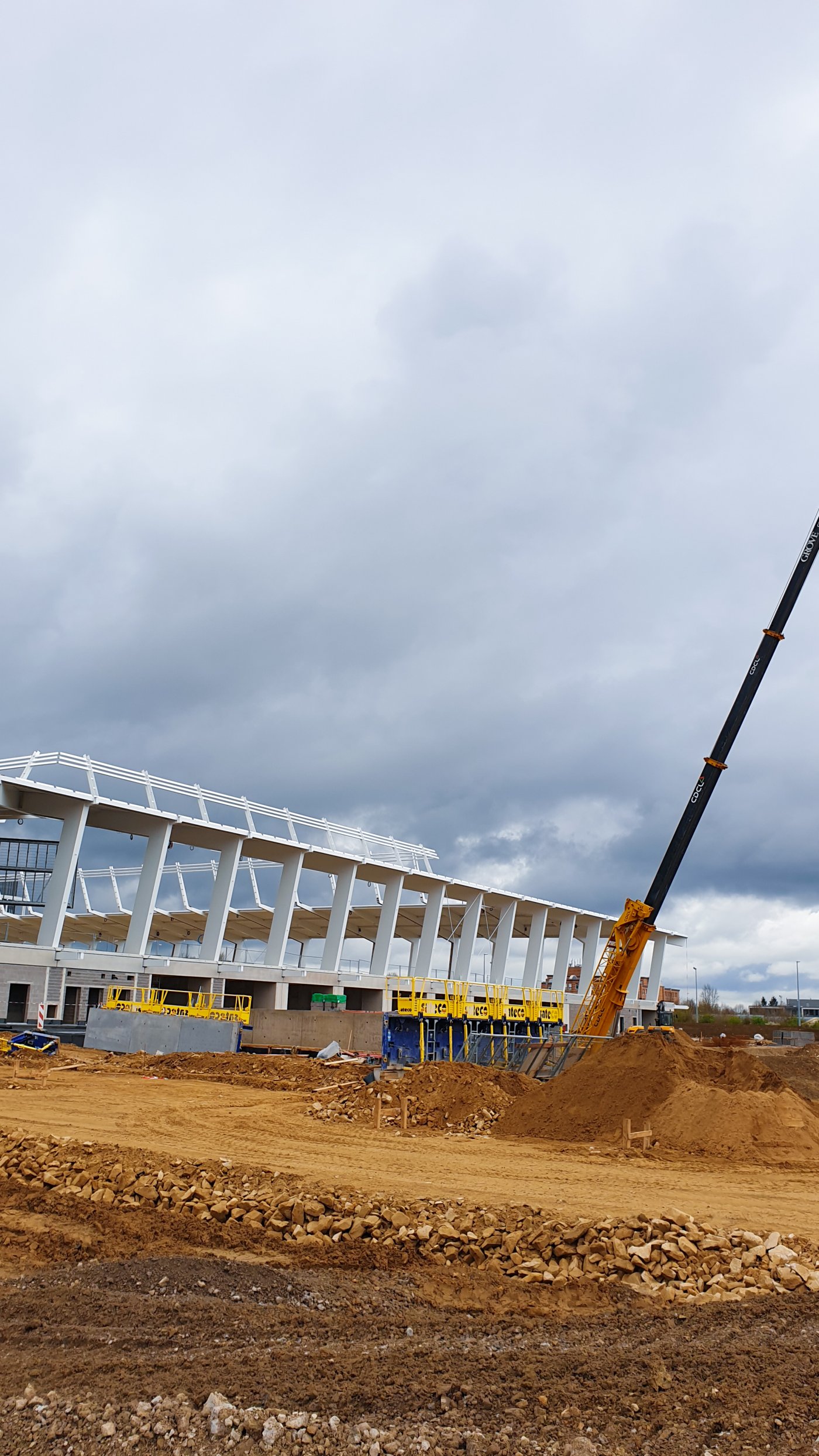 © Ville de Luxembourg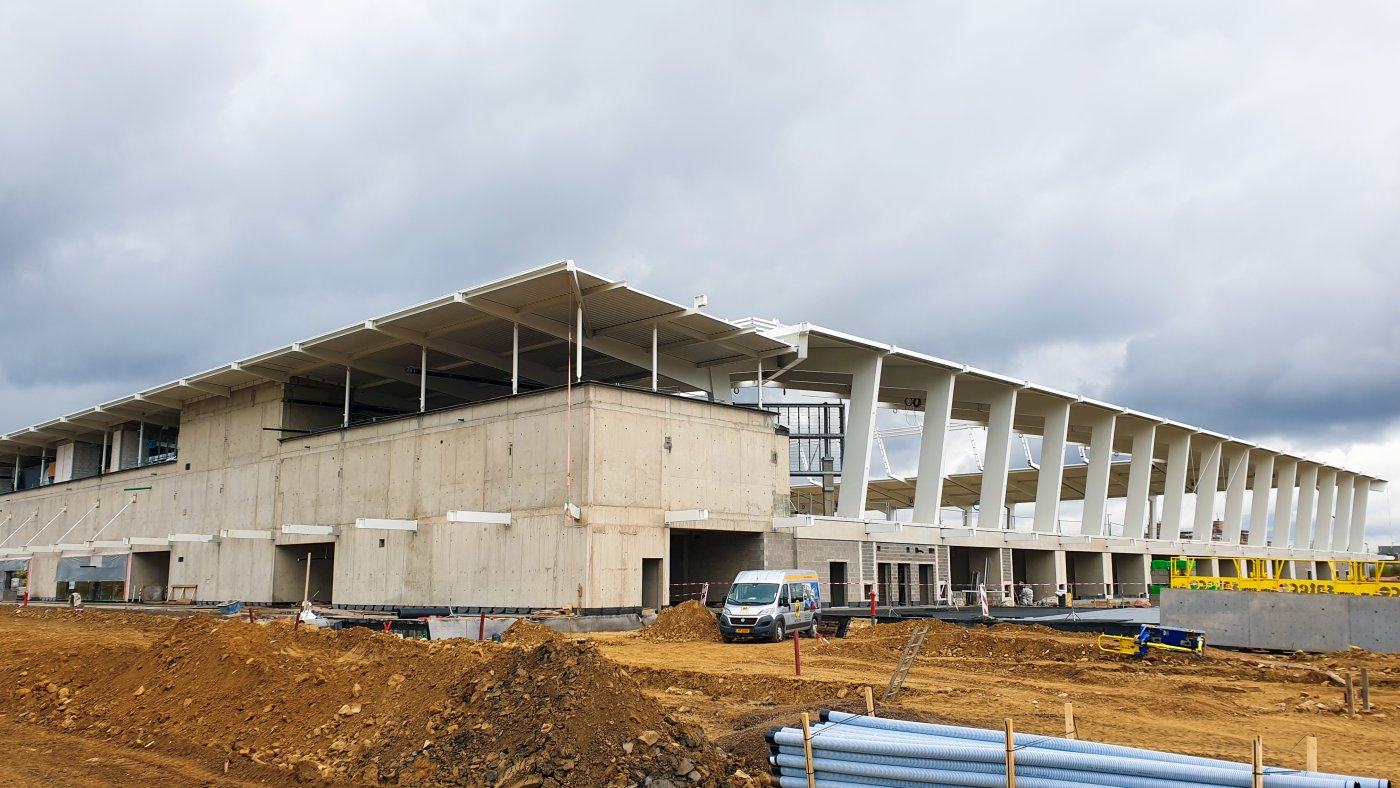 © Ville de Luxembourg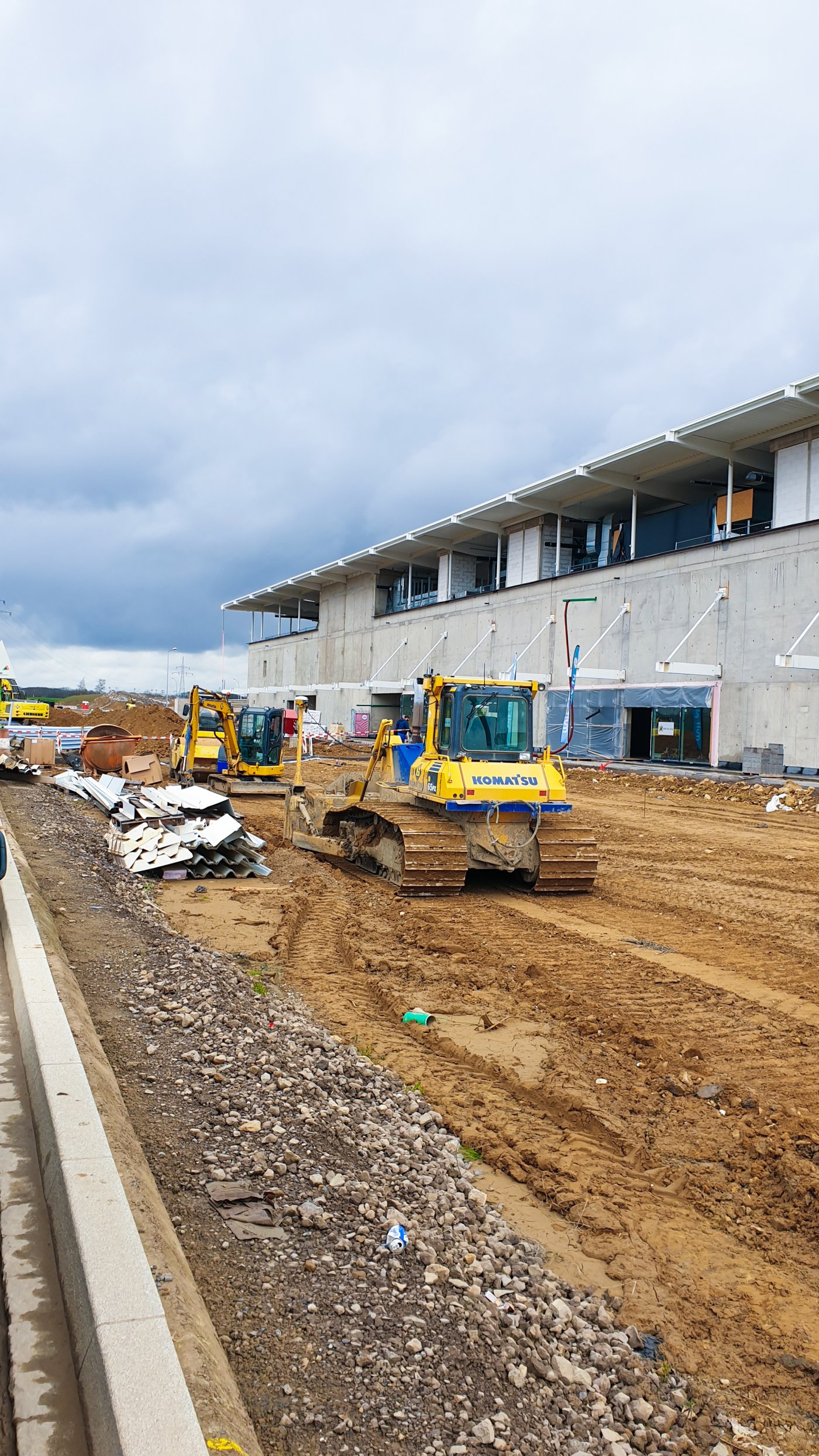 © Ville de Luxembourg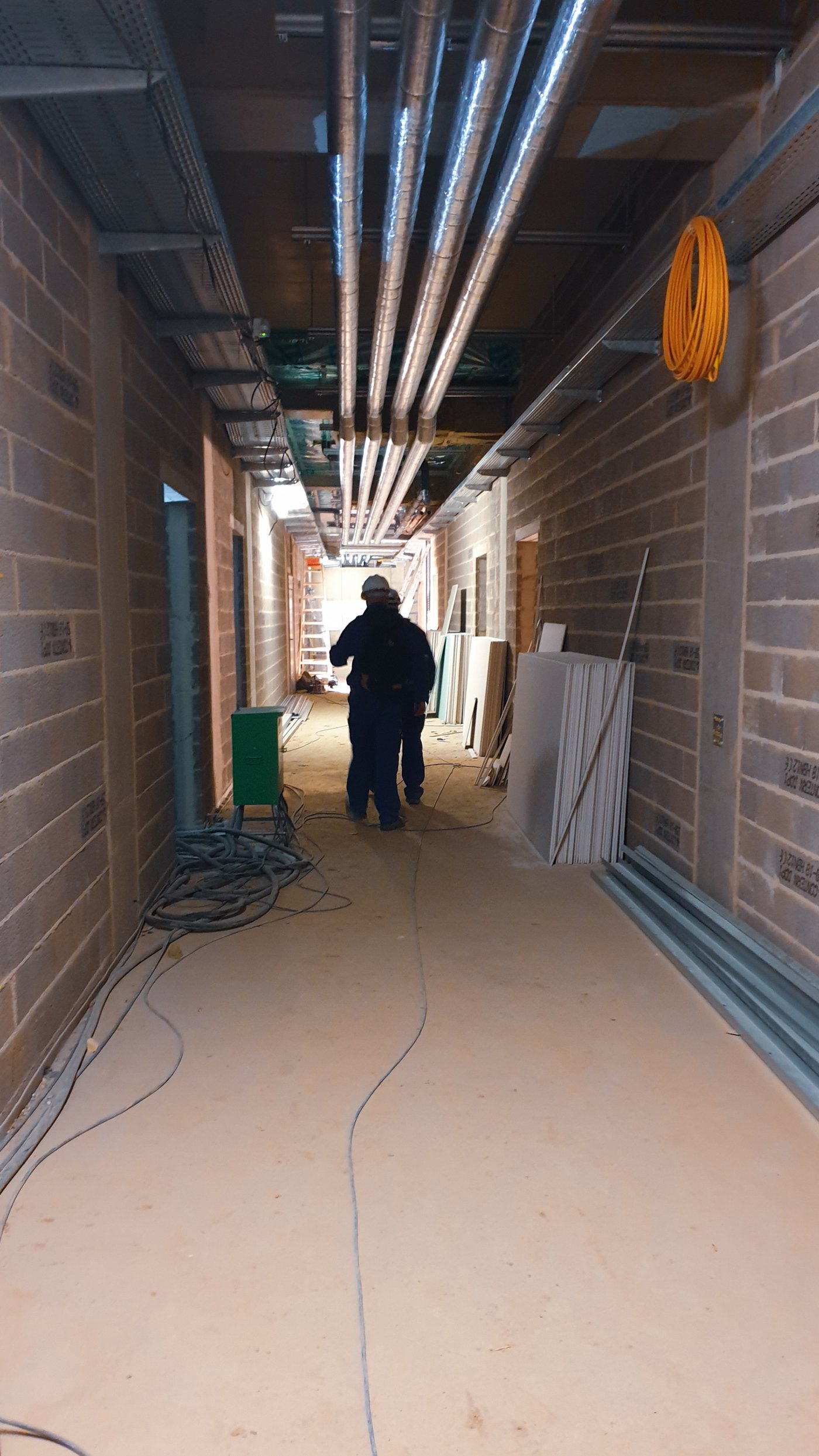 © Ville de Luxembourg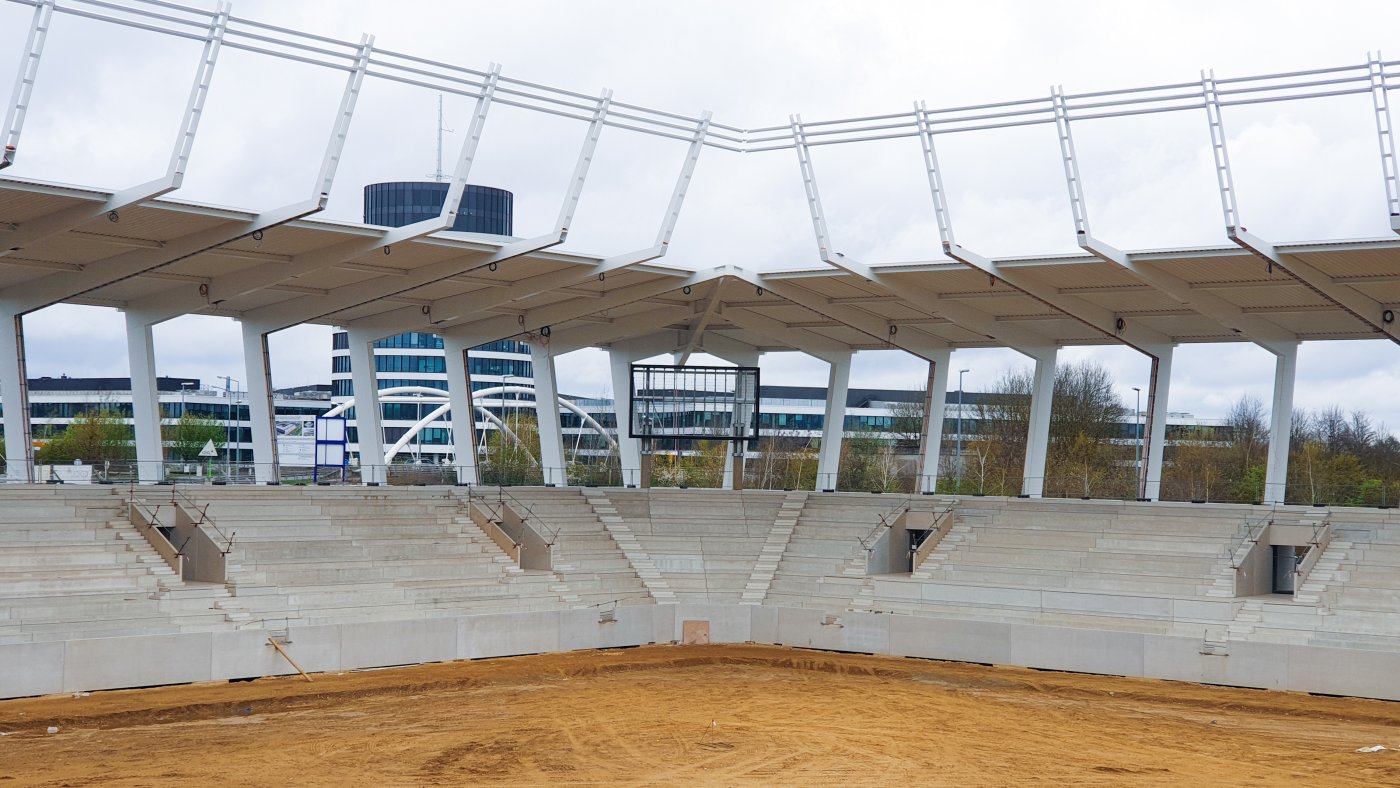 © Ville de Luxembourg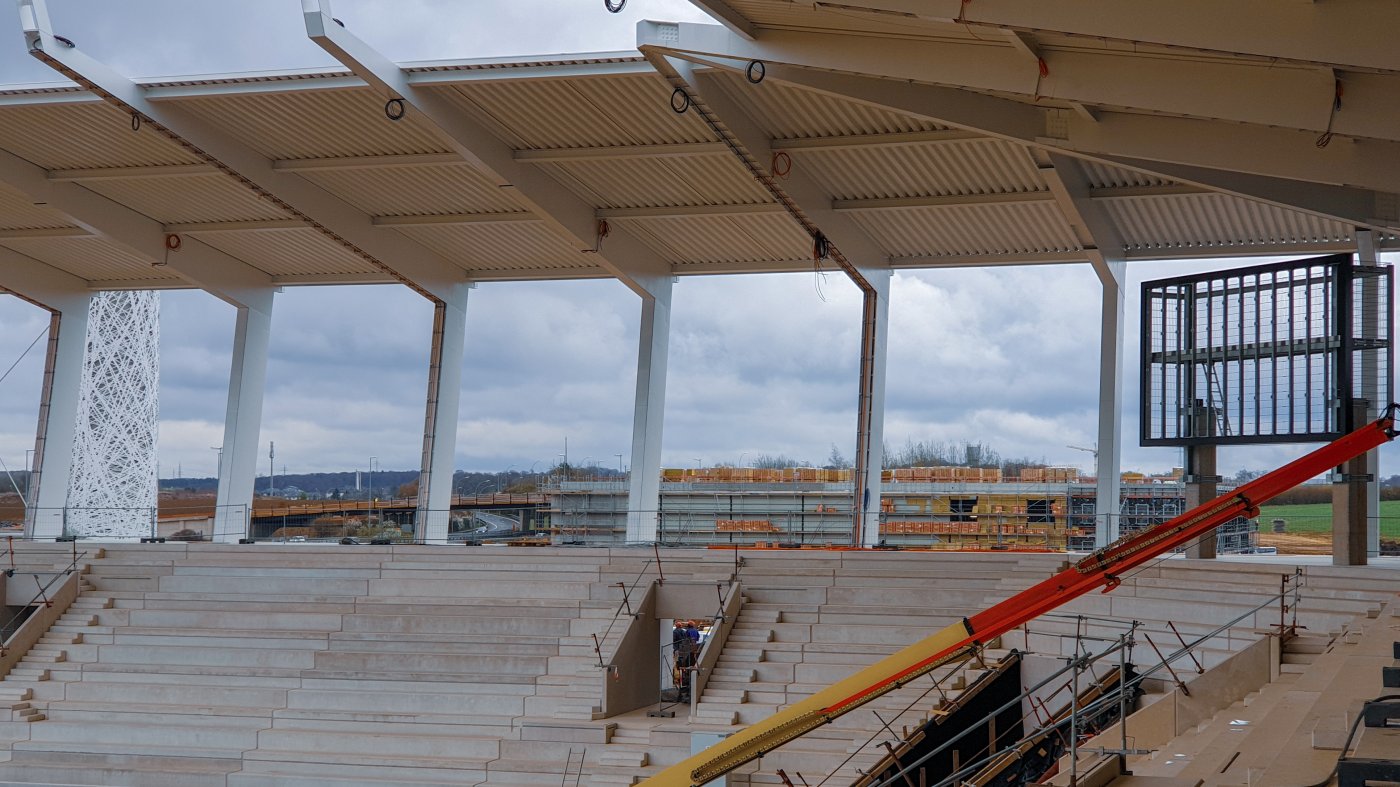 © Ville de Luxembourg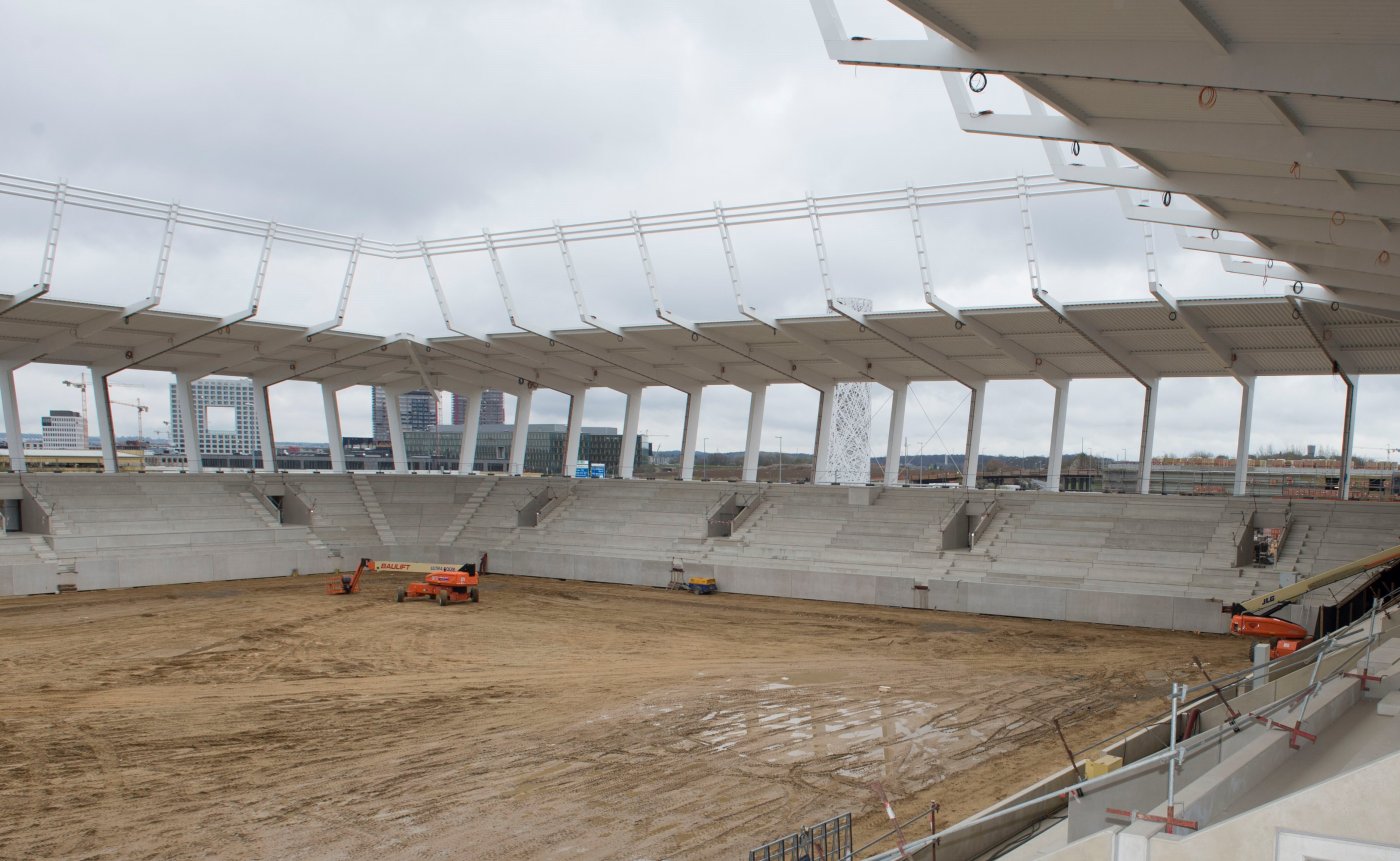 © Ville de Luxembourg_Charles Soubry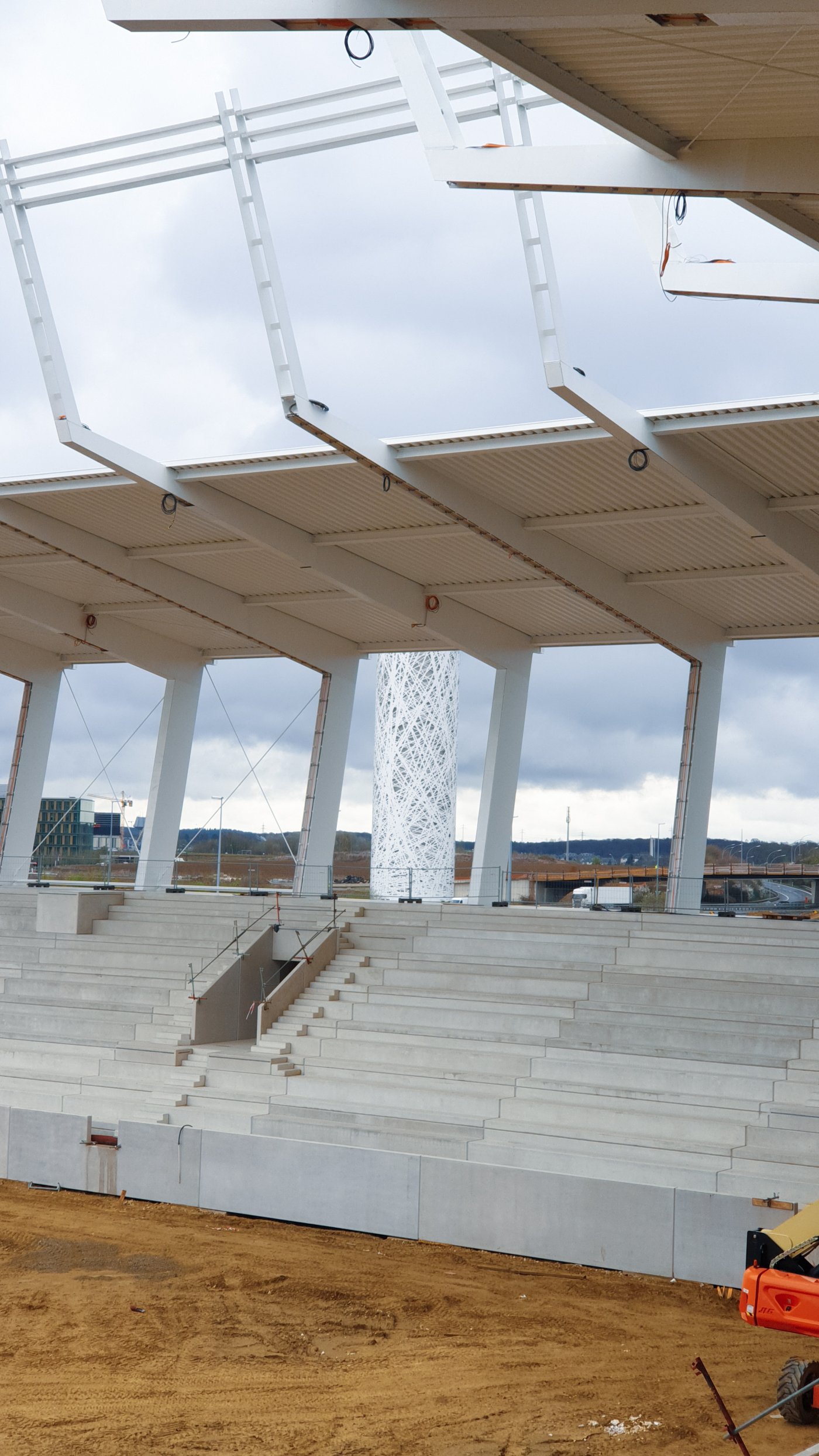 © Ville de Luxembourg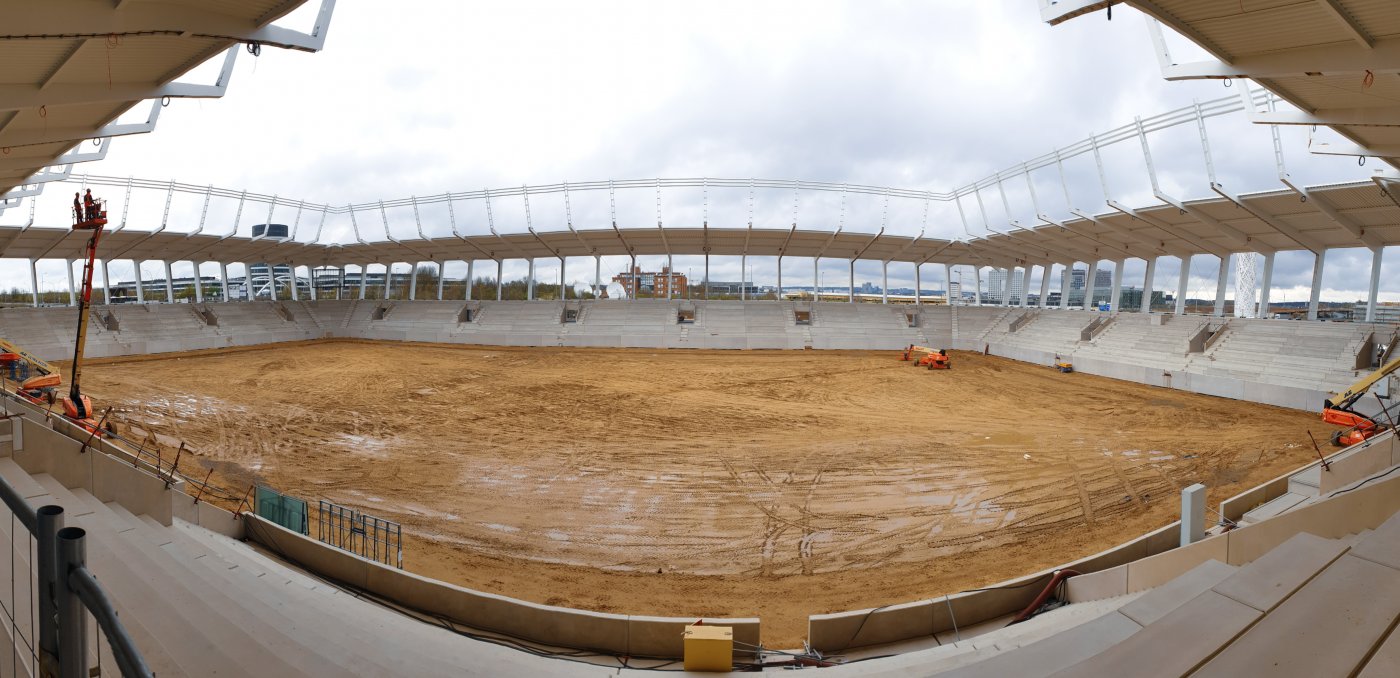 © Ville de Luxembourg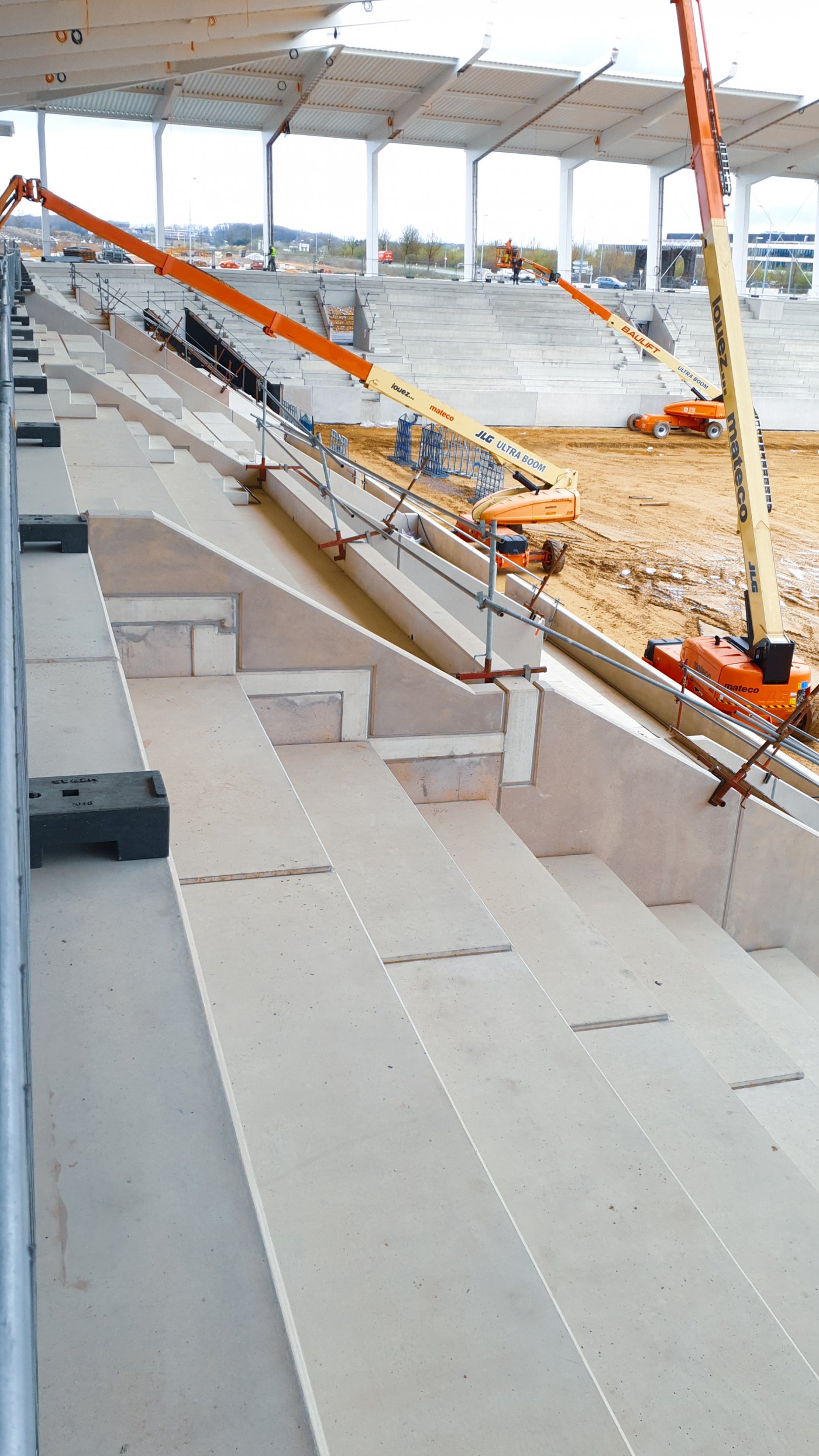 © Ville de Luxembourg
1 10
Timeline
April 2019: start of works on the anchored facade
April/May 2019: start of hybrid-grass laying works
September 2019: start of field-lighting installation works
January 2020: start of seating installation works
Currently ongoing: work on the insulated facade, completion and finishing work
October 2020: finalisation of external facilities
December 2020: operational roll-out of technical installations and hospitality facilities
March 2021: official inaugural match (subject to the favourable development of the COVID-19 pandemic)
To date, orders have been placed for 92.5% of the required works. Work is currently underway on the insulated facade, ceilings and finishings.
The work is due to be completed in late November 2020 (subject to the favourable development of the COVID-19 pandemic). From that point on, the technical installations will become fully operational and the stadium will then be the venue for a number of events, including: receptions organised by the project owners, as well as by the approved body for the issuance of operating permits for classified establishments (commodo/incommodo); training for stadium staff and the operator; and a reception hosted by UEFA during a test match with spectators, in advance of the official inaugural match, planned for March 2021.
Work on the anchored facade commenced on 1 April 2019. Work on the hybrid grass pitch commenced in April 2019, and has now been completed. The pitch is already being maintained in meticulous condition by the City of Luxembourg's Service Sports (Sports Department). The exterior finishing works are expected to be completed in autumn 2020. These works are to be conducted in parallel with the finishing work on the building itself, and the infrastructure work on the multi-purpose space, which are currently underway. A clearly phased approach is being respected throughout, and there is close coordination with all other ongoing work.
Regular update meetings are held, involving all parties from the different sub-projects ongoing on the site – road infrastructure, utility networks, the new headquarters for the City of Luxembourg's Service Sports, etc. – to ensure that each project can proceed as smoothly as possible.
Due to four weeks of bad weather during the 2017/2018 winter season, and three weeks of bad weather during the 2018/2019 winter season, as well as a variety of other unforeseen disruptions – such as the fact that some tenders were cancelled before being reopened again – the schedule announced in April 2020 already included a delay with respect to the originally planned completion date. It is important to note that, given the construction programme and the specific features of the project, some work could only be performed under certain weather conditions (sealing work, installation of field lighting at the top of the girders, sowing of natural grass, etc.).
In addition, work at the site had to be interrupted between 20 March and 20 April 2020, following the Luxembourg Government's declaration of a public-health crisis in response to the COVID-19 pandemic. Work on the project has resumed at a slower rate than anticipated prior to the declaration of the public-health crisis. It should be noted, though, that even as early as February 2020, concerns were raised about the supply line for materials from all over Europe (Italy, in particular), and that these problems have not yet been completely resolved.
An operating agreement was signed between the City of Luxembourg and the Luxembourg Government (Ministry of Sport) at a public session of the municipal council on 30 June 2017. It was approved by the Ministry of Home Affairs (Ministère de l'Intérieur) on 21 July 2017. The stadium will be operated by the City of Luxembourg.
Estimated budget
The estimated budget for the itemised final project to build the new national football/rugby stadium is €76,603,623.91, including tax. The Ministry of Sport (Ministère des Sports) is to contribute a 70% subsidy, which will be capped at €40,000,000.
The estimated budget to develop the parking area into a multi-purpose space is €2,682,421.04, including tax. This amount will be fully funded by the City of Luxembourg.
Contacts for this work site
| DEPARTMENT | CONTACT | PHONE |
| --- | --- | --- |
| VDL – Service Bâtiments | Carine Kieffer | 4796-2935 |
| VDL – Construction mediators | | 4796-4343 |