Virtual reality
A journey to Pfaffenthal in the 19th century
The City of Luxembourg has launched a virtual reality pilot project that takes people on a journey through the history of the picturesque Pfaffenthal district.
The flagship project, which highlights Luxembourg City's rich cultural and historic heritage, is unique. An experience taking visitors back to Pfaffenthal as it was in 1867 debuted in 2018. It marked the first time ever that VR had been used aboard a moving vehicle, with geolocation tracking. Thanks to advances in technology, today it is possible to experience the trip on board the Pétrusse Express, with a maximum of 15 passengers at a time.
To make the project a reality, the Luxembourg City Photothèque and the two City Museums have provided Moyocci with the detailed data they need to generate the VR. Preproduction began in May 2022, and is expected to be complete by 1 November this year. During this period, the product will be fine-tuned and tailored to suit tourists' needs. Subsequently, the VR tour will be rolled out more widely, and the experience can be offered in other languages, provided for different periods of history, and include other routes.
The tourist train, the Pétrusse Express, offers the ideal vehicle for the VR experience. Running seven days a week with eight 1-hour trips a day, one of the Pétrusse Express's three cars has been kitted out with 15 sets of VR goggles. To facilitate the experience, the route has been adapted. The journey now takes passengers through the district of Pfaffenthal, where their virtual reality experience begins!
On the approach to the old mustard mill, the "Muerbelsmillen", in Pfaffenthal, passengers in the first car will be prompted to put on their VR goggles and select one of the four available languages: Luxembourgish, English, French or German, before going on with the tour. Users spend 15 minutes aboard a VR carriage going back in time to 1867, and travelling 1.2 km through Pfaffenthal. After that, they can remove their VR goggles and continue the rest of the tour as normal.
When buying their tickets, tourists will be offered a choice. For a standard tour with an audio guide (price: €14.50), they will be seated in the second or third cars. Those who choose the VR tour (price: €29.50) will be seated in the first car, with VR goggles. Strict hygiene rules will mean that the tour is perfectly safe and passengers can enjoy peace of mind.
Tickets are available to buy online from: moyocci.com , sightseeing.lu and Moyocci's mobile ticket office.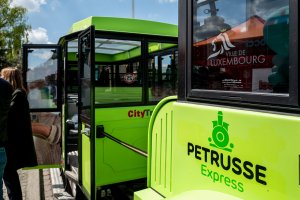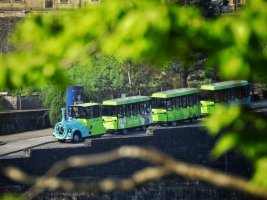 Go back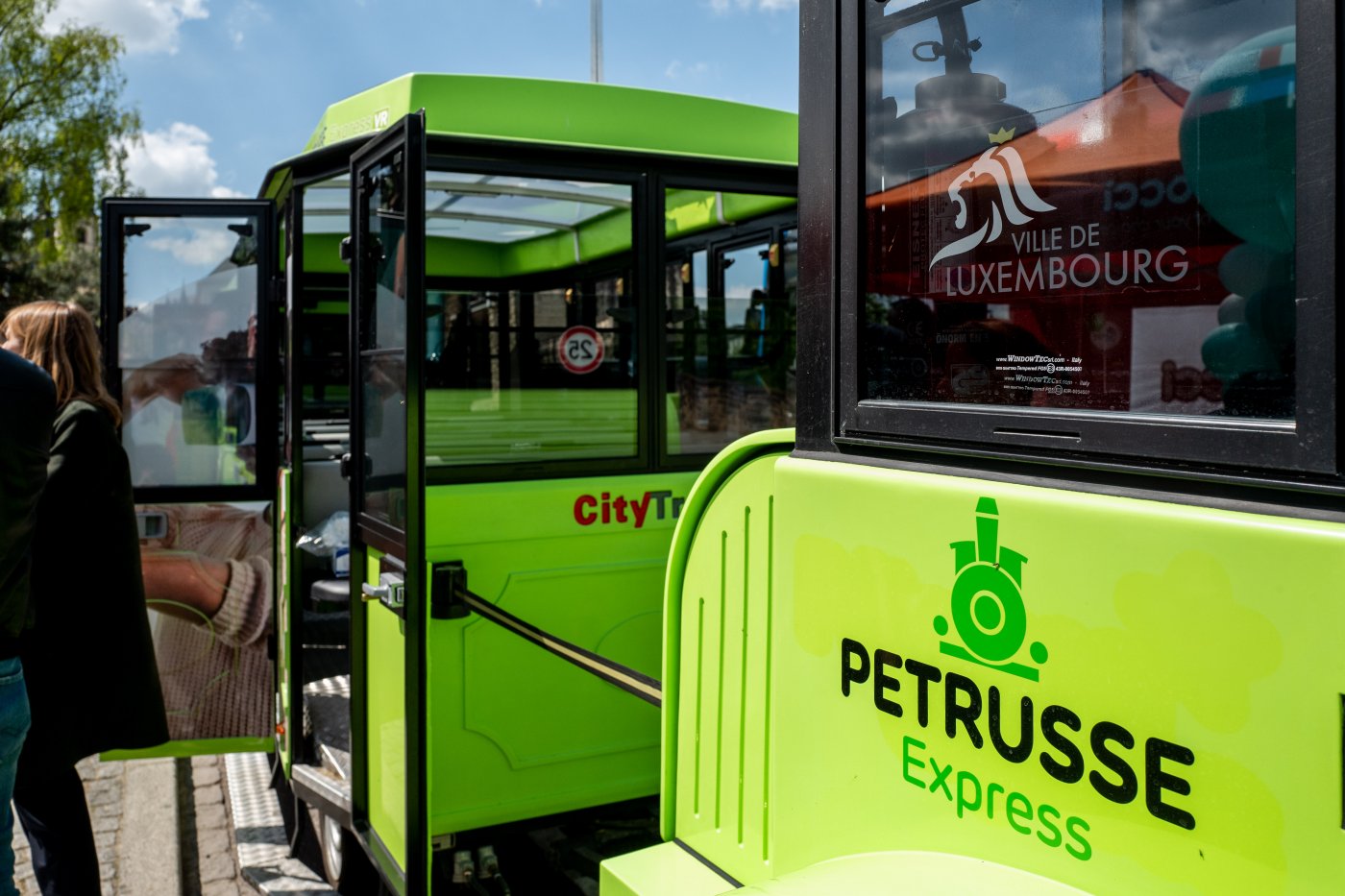 © Ville de Luxembourg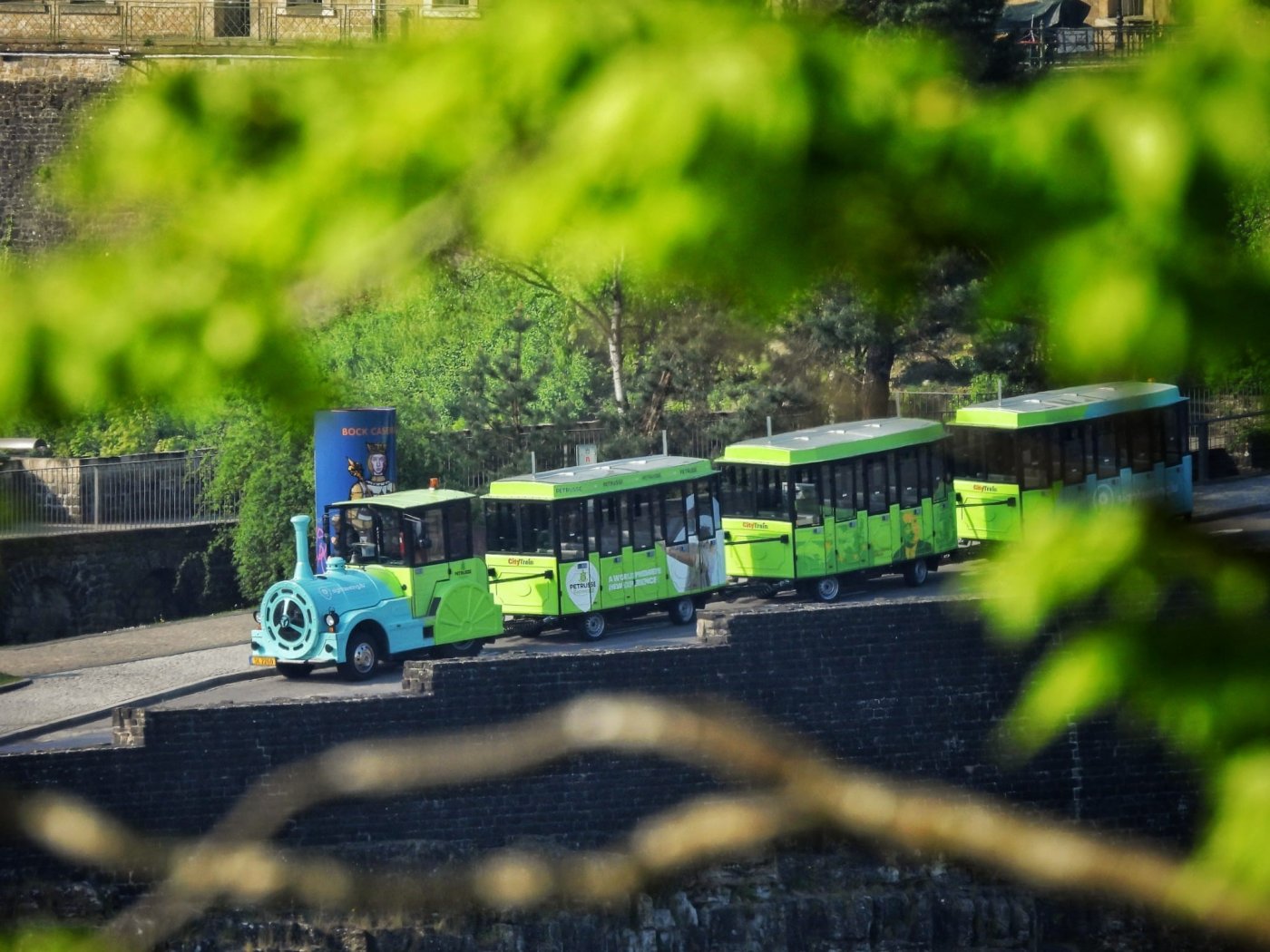 Train Urban Time Travel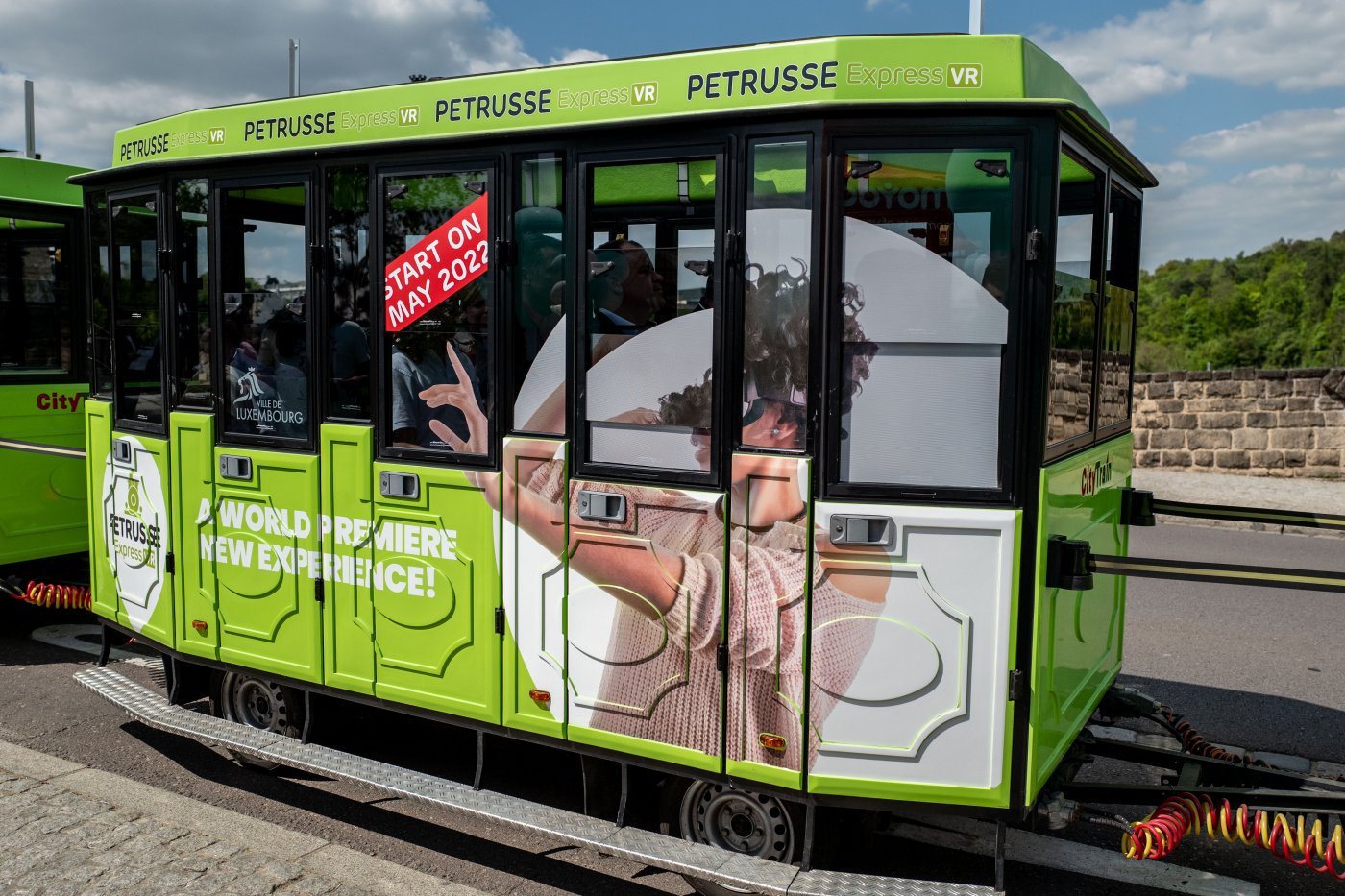 © Ville de Luxembourg
1 3
Augmented reality
The City of Luxembourg has launched an outdoor augmented reality project in the form of an app aimed at locals and tourists.
Operation
Augmented reality is a technology that superimposes computer-generated images and videos on a user's view of the real world, providing a composite view in real time. This technology is applied in many different fields, including video games, education and cinema.
Until recently, environment recognition (which is useful for correctly positioning an image or video in relation to a real-world object) was mainly used indoors, and only very rarely outdoors. This is due to the complexity of the recognition algorithm, which has to be able to deal with the effects of various parameters such as sunshine, shadows and rain.
cityapp
The "VdL-AR" application provides users with additional content in the form of text, 2D or 3D images or videos, giving them a fuller appreciation of a place or object.
Available free for iOS and Android, it currently covers two areas:
Buses: by scanning an icon displayed at a bus stop, additional real-time information about Luxembourg City public transport is made available to users as an image superimposed on the camera image. Currently, several stops in the city centre already have this icon that triggers the application, showing bus departures in real time, an interactive map and any changes to routes due to public events, making it easier for locals and visitors to get around. This AR feature will gradually be added to other bus stops in other districts over the course of the year.
Tourist sites and buildings: the project includes a discovery trail with seven stations, namely the Royal-Hamilius, the Place d'Armes, the Cercle Municipal, Place Guillaume II, the Grand Ducal Palace, the Chamber of Deputies and the old Fish Market (Marché-aux-Poissons). By turning on the AR feature and looking at buildings using the camera, users are able to access old photos of a place or a monument, historical films, animated models and 3D plans of a site under construction, which are superimposed on the camera images.
In addition to putting to good use the many photos archived by the Luxembourg City Photothèque and virtual documents of major urban and architectural projects, this app will provide visitors and tourists to the capital with a uniquely immersive and interactive experience.
Both features are integrated into a single application that also has a map showing all of the AR points.
Download the app here:
This project was executed in collaboration with DDG Benelux S.A..