Ministry of Health
In light of the ongoing coronavirus disease (COVID-19) pandemic, please refer to the information and guidelines published on the website of the Ministry of Health (Ministère de la Santé).
It contains information about how the virus is spread and its symptoms, how to protect yourself, and what to do if you think you may be infected.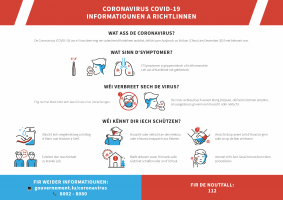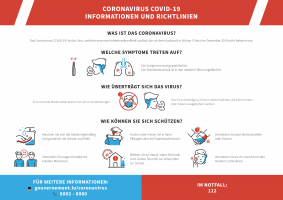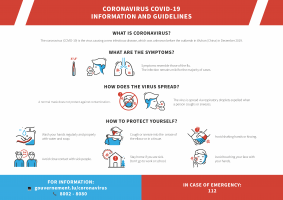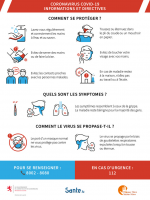 Go back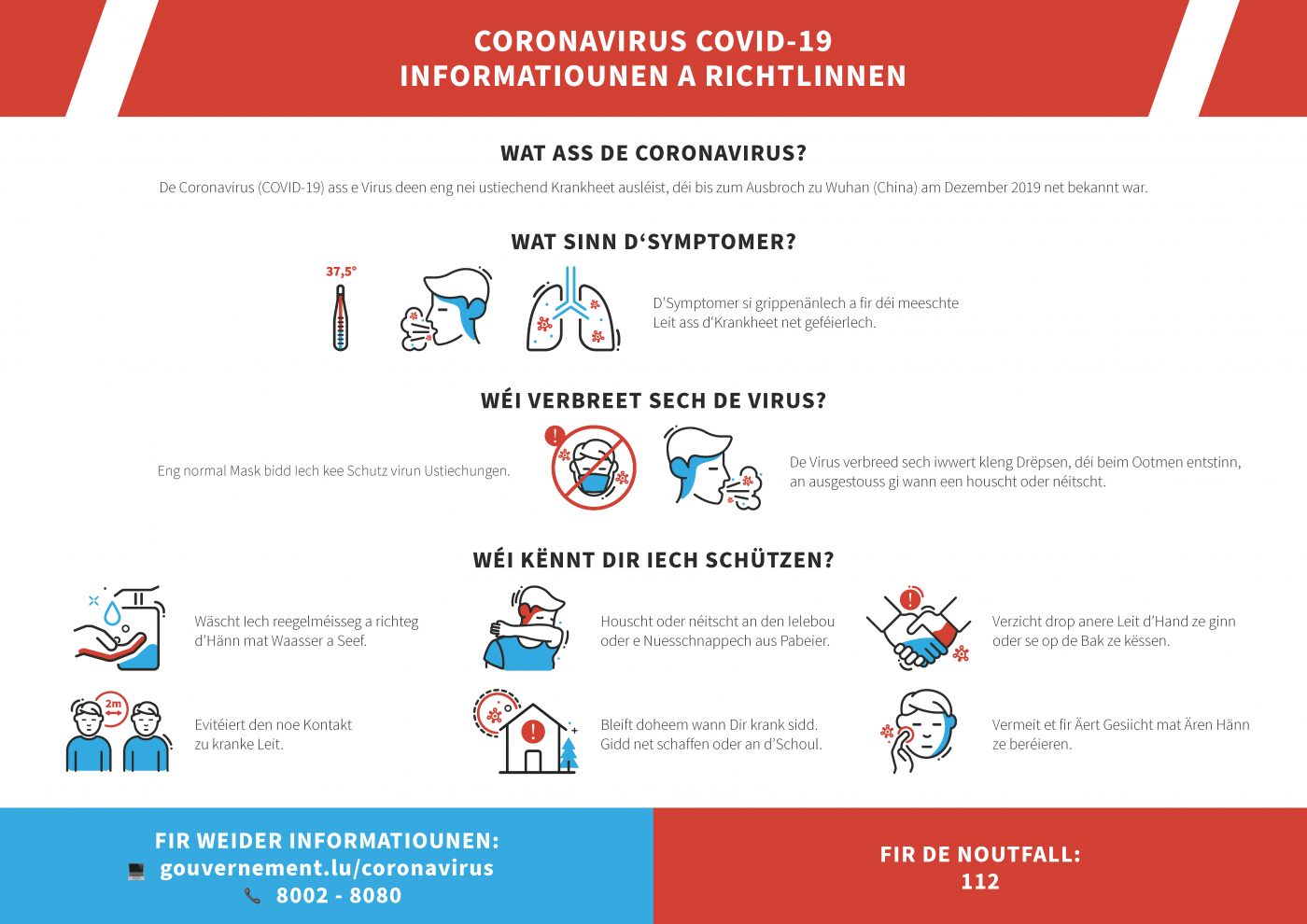 © gouvernement.lu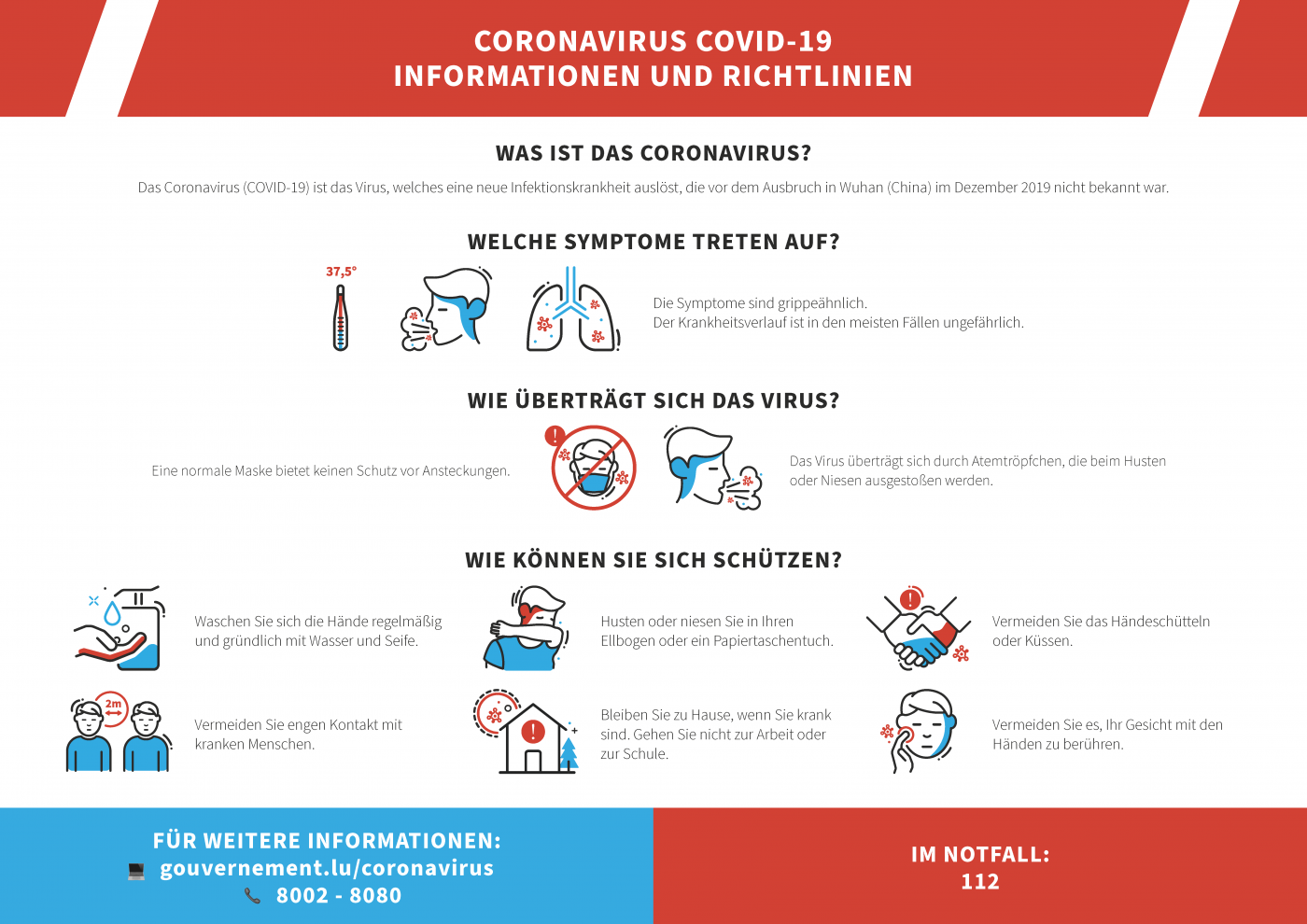 © gouvernement.lu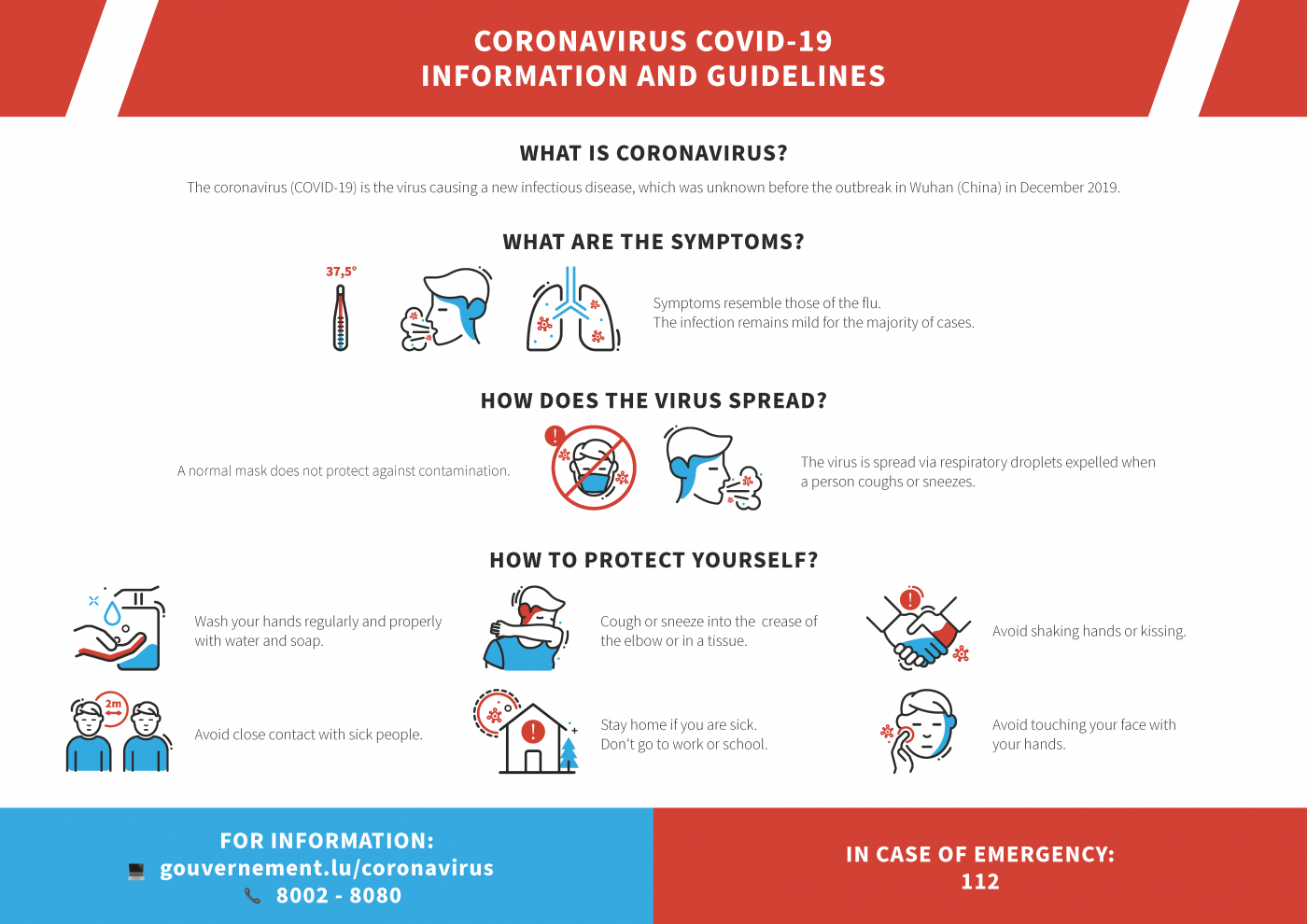 © gouvernement.lu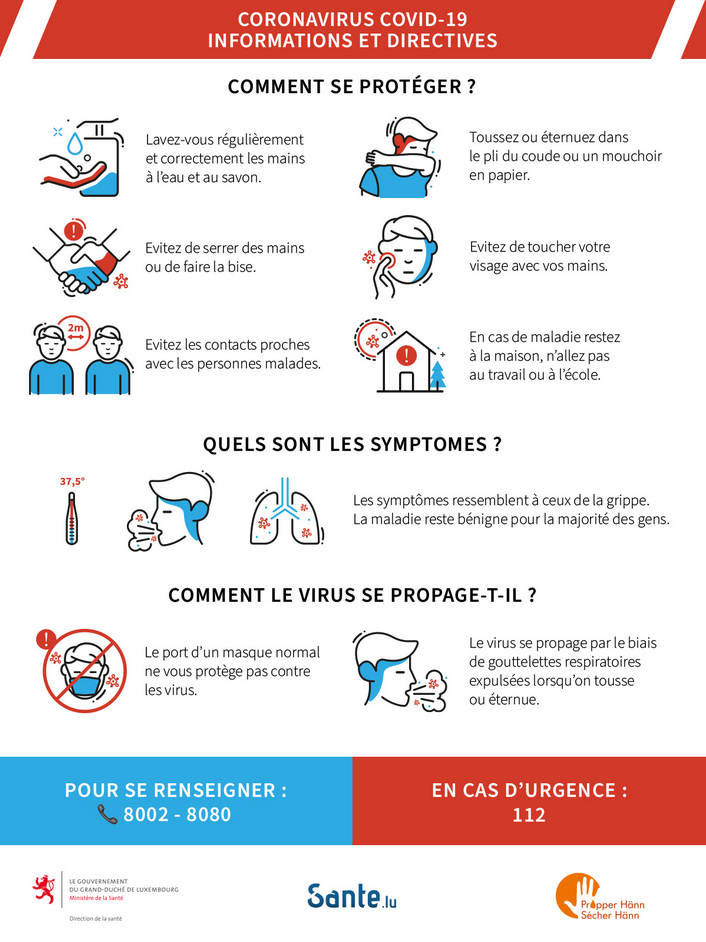 © gouvernement.lu
1 4
Official phone numbers:
Hotline for health-related questions: 247-65533;
Large-scale testing: 28 55 83-1;
112 (24/7).
Masks
Since Monday, 20 April 2020, it has been mandatory to wear a mask in places where keeping two metres apart from others is not possible, e.g. on public transport and other places open to the public.
Wearing a mask is a precaution taken in addition to the preventive measures. It is therefore important that you wash your hands regularly and avoid coming in close contact with other people.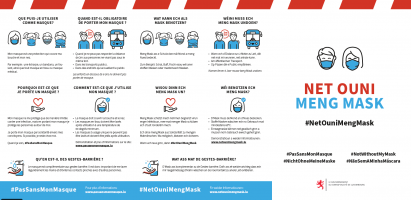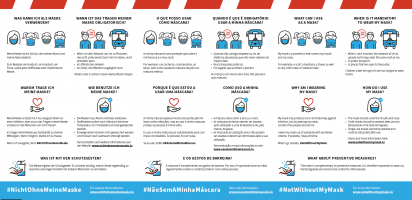 Go back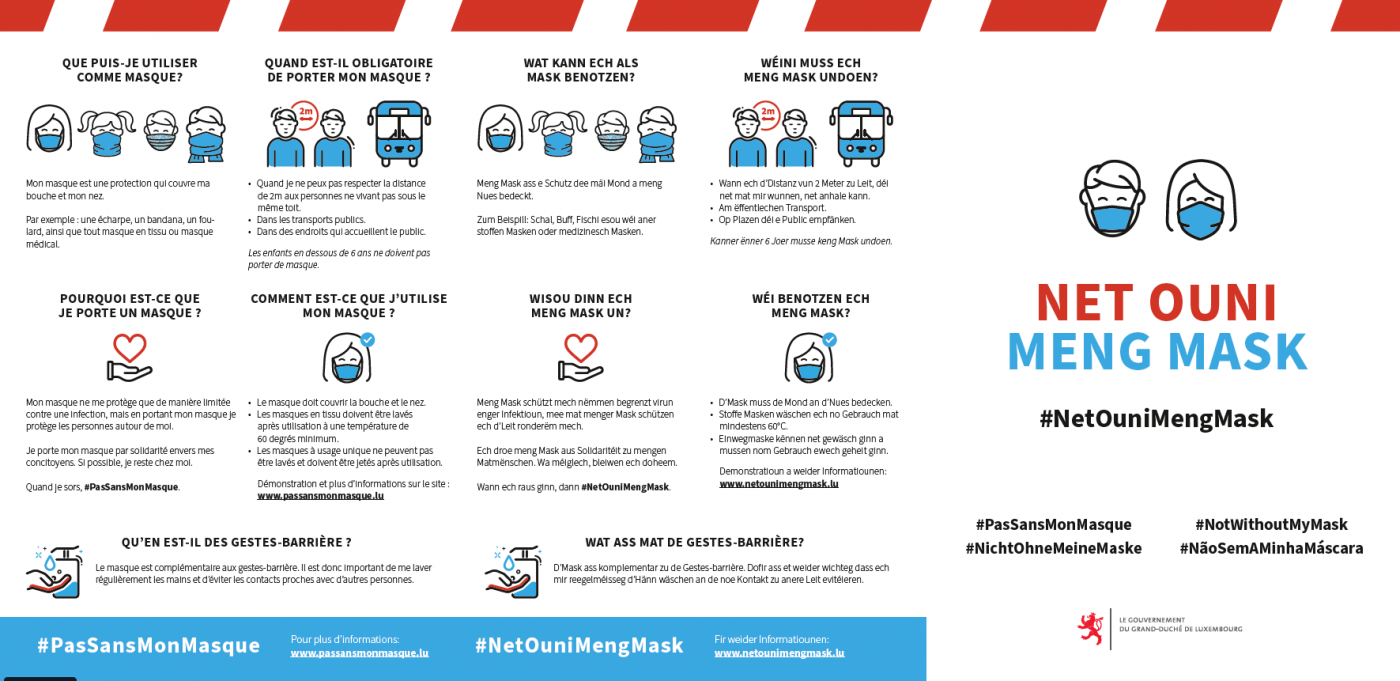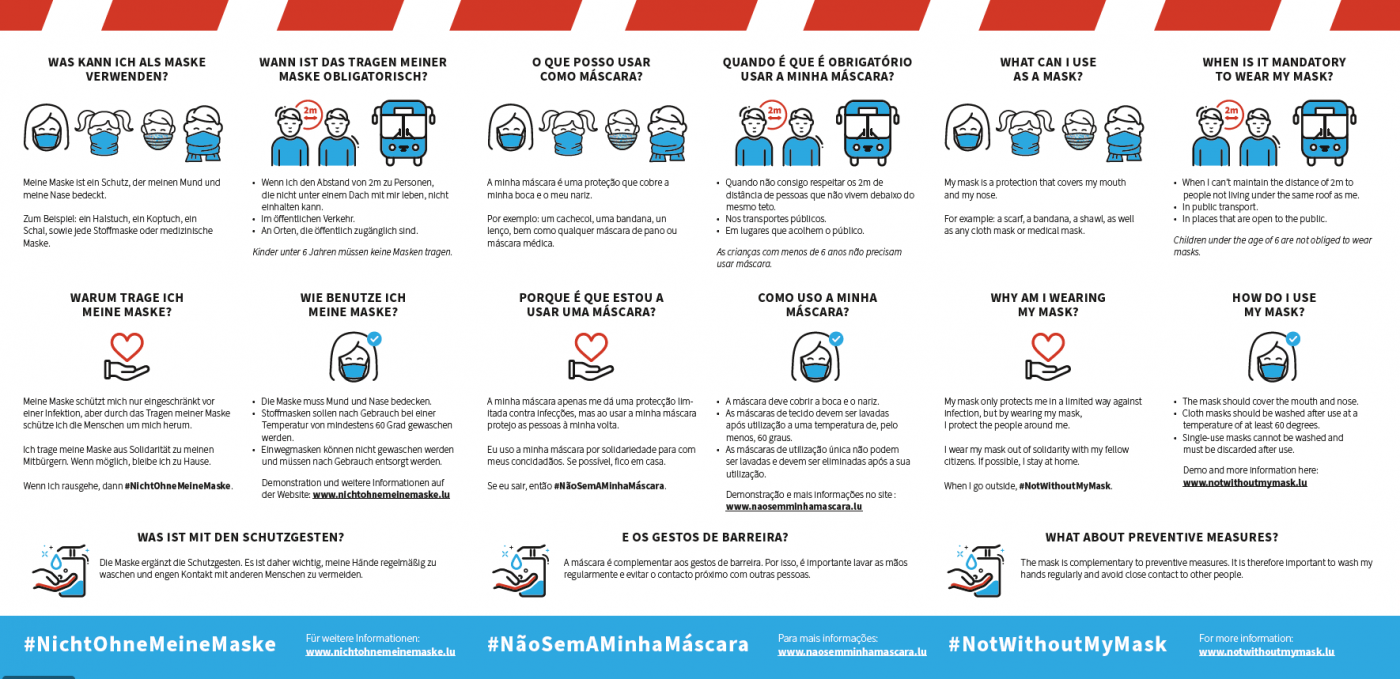 1 2